[Phone] How to change System Navigation Style?
To provide you more detailed instruction, you can also click ASUS Youtube video link below to know more about How to change System Navigation Style
https://www.youtube.com/watch?v=3aW8-EoYRb4
Swipe down from the top of the screen to access Quick Settings > tap Settings icon > Display > System navigation.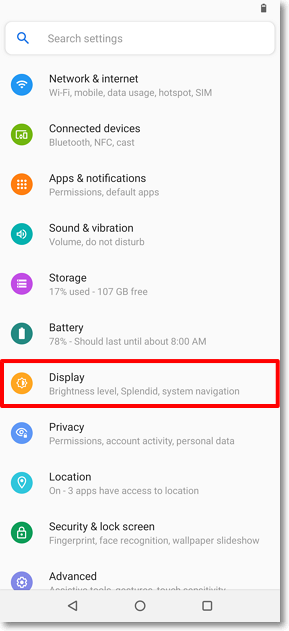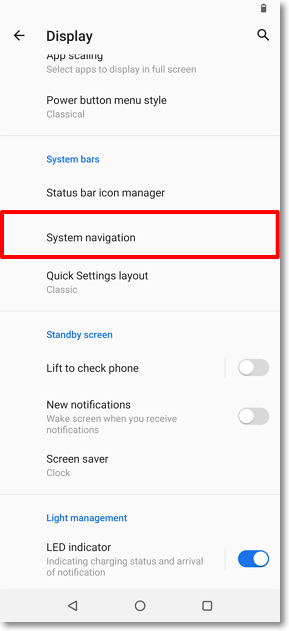 If you choose Gesture navigation, you can tap Gesture navigation settings icon to adjust Back Sensitivity of the screen.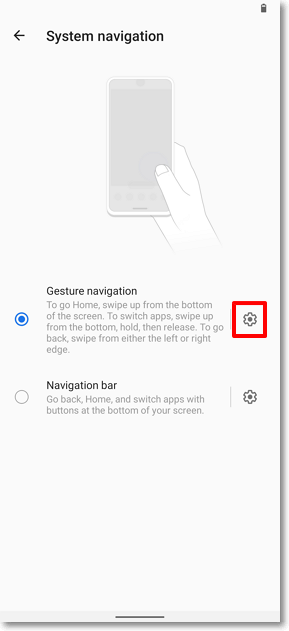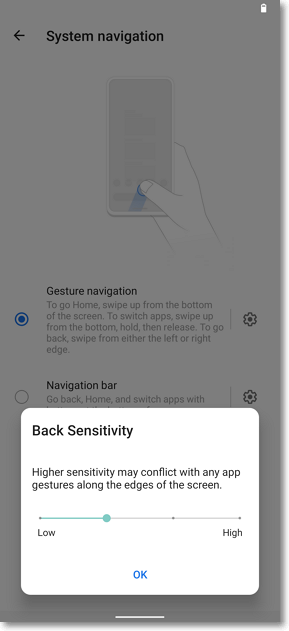 If you choose Navigation bar, you can tap Navigation bar settings icon and then choose the one you prefer.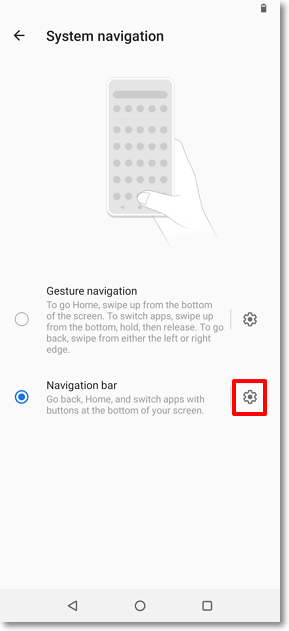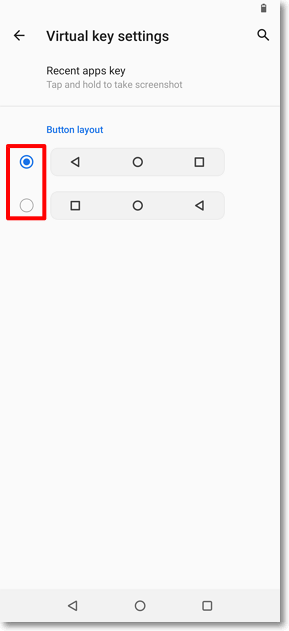 *The content might not be applied to all the series of ASUS phone products.
Some of the screens/options or operational procedures may vary from the different versions of device firmware.