[Phone] How to Set up Aura Atmosphere Lighting on ROG Phone ?
Aura lighting is a special lighting effect that can display a whole array of lighting schemes: static, breathing, strobing or color cycling on the ROG logo.
You can trigger these lighting effects with phone functions such as incoming calls, notifications, and more to give your ROG Phone a unique personality.
To provide you more detailed instruction, you can also click ASUS Youtube video link below to know more about How to Set up Aura Atmosphere Lighting on ROG Phone ?
https://www.youtube.com/watch?v=CPaGnoXsobc
1. Open the Armoury Crate app > Go to Console > Enable System lighting > Tap Advanced Settings.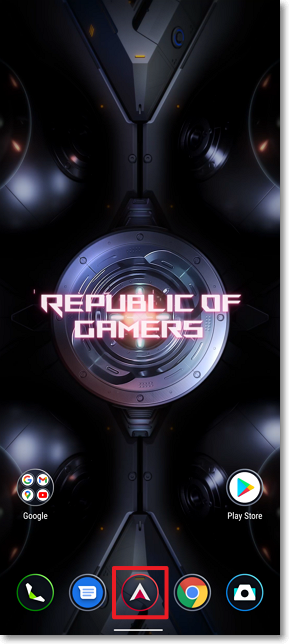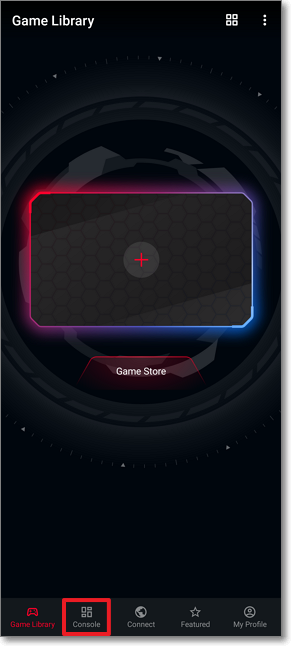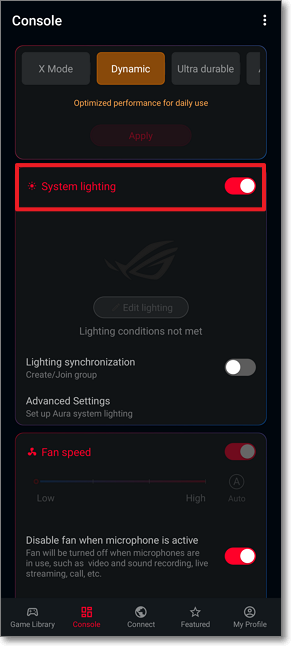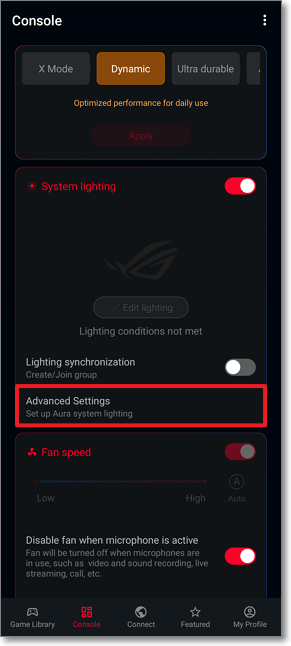 2. Go to Atmosphere Lighting > Enable the conditions and tap it to set Aura Atmosphere Lighting.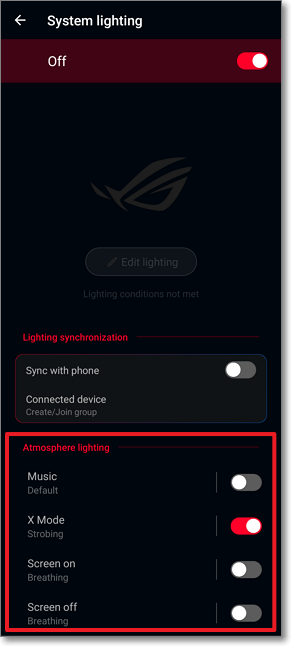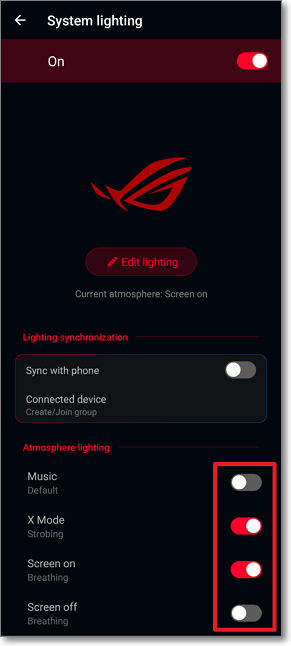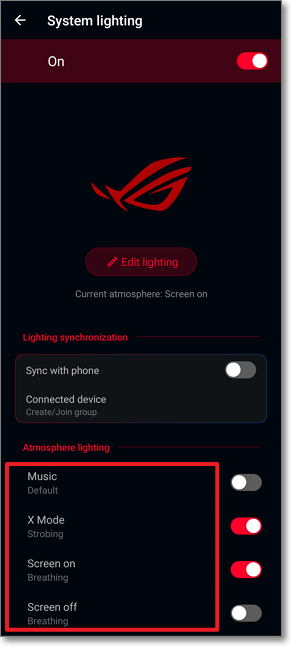 3. You will see the preview effect of the lighting style you make on the page.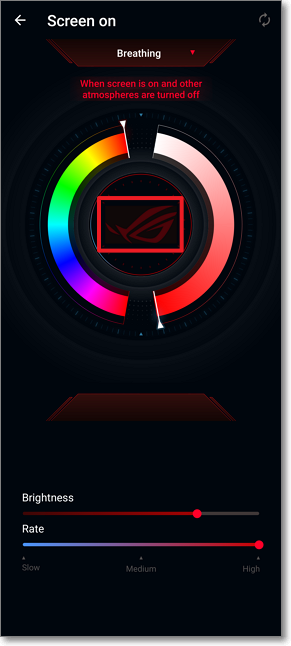 4. Scroll down the list from the top of the page to select the lighting style you would like to display.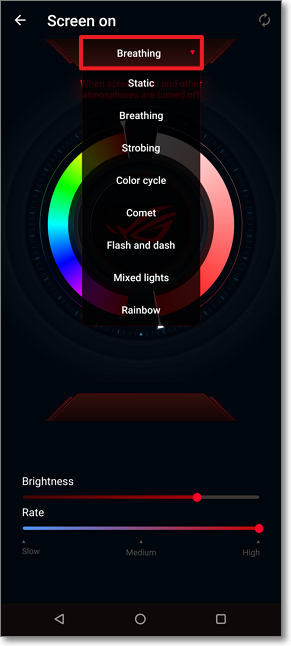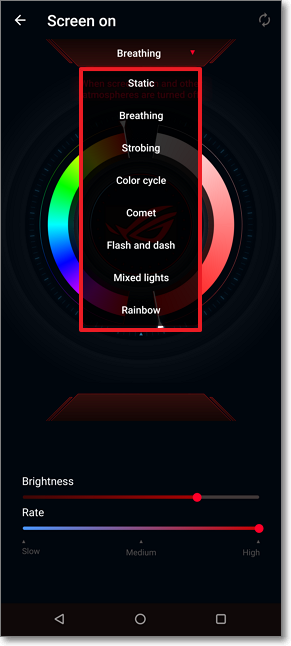 5. You can slide both bars to adjust the Color, Saturation, Breathing, Brightness and Rate.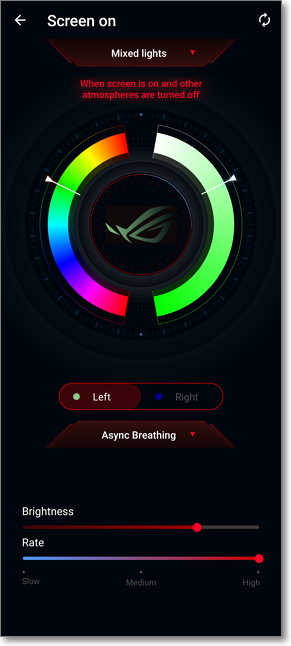 6.The lighting effect will immediately show on the back cover of your phone as soon as the set up is complete.
*The content might not be applied to all the series of ASUS phone products.
*Some of the screens/options or operational procedures may vary from the different versions of device firmware.