Scan QR code to open this page with your smart phone.
ROG Phone 6, ROG Phone 6 Pro, ROG Phone 6D, ROG Phone 6D Ultimate
[Phone] How do I use the edge tool?
To provide you more detailed instruction, you can also click ASUS Youtube video link below to know more about Edge tool
https://www.youtube.com/watch?v=Q9KuD4wnVD4
The edge tool is a shortcut that allows you to quickly open floating windows.
1. Swipe down from the top of the screen to access Quick Settings > Tap the Settings icon > Advanced > Open and tap Edge tool to go to settings.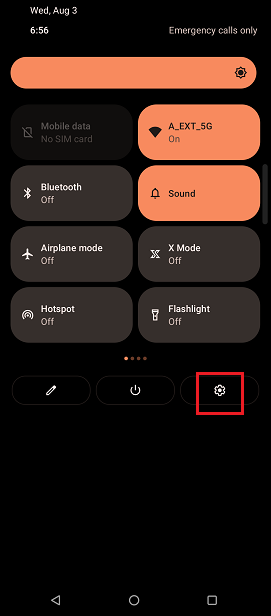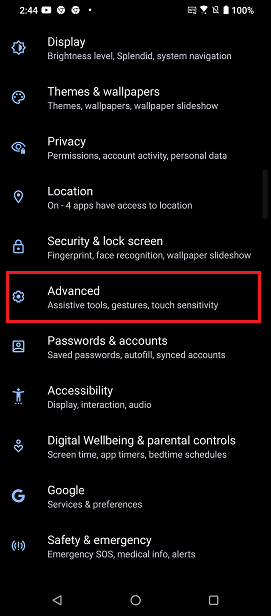 2. Tap Manage applications, then tap the edit icon in the upper right corner. Open the Apps to be displayed on the edge tool panel in the app list.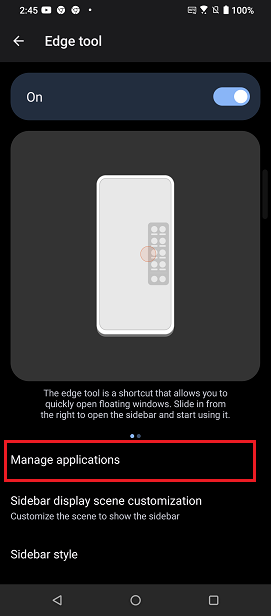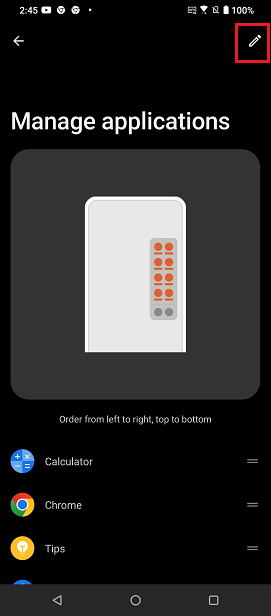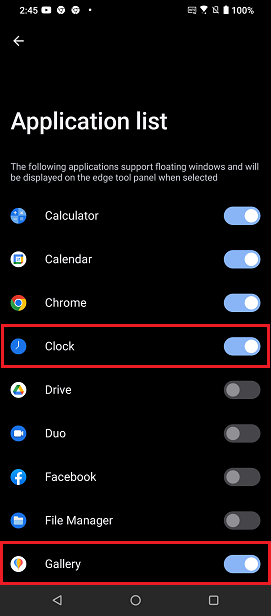 3. Tap Sidebar display scene customization, after entering the setting page, you can enable/disable whether to display the sidebar in-game.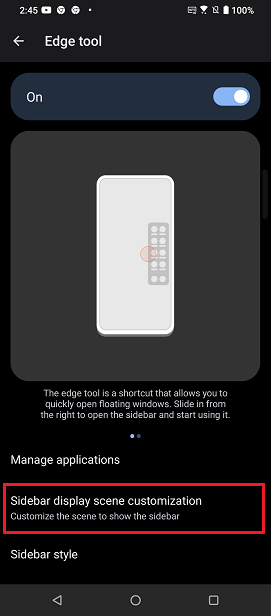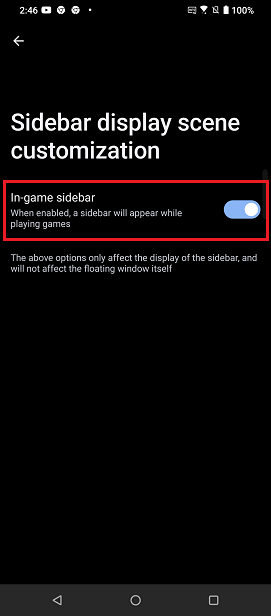 4. Tap Sidebar Style to enter the settings page, you can drag the dot to the left or right to adjust the length, width, and opacity.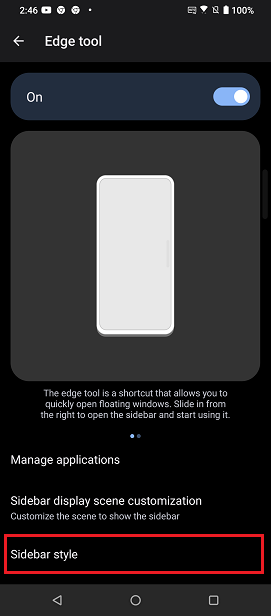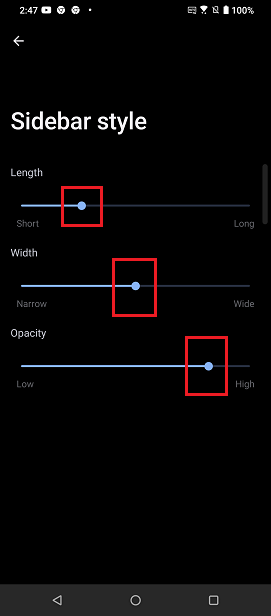 5. After the setting is complete, go to the launcher and slide in from the right side to open the sidebar and start using it.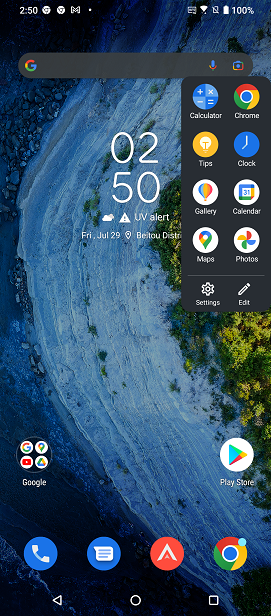 Opening the first app will render as a floating window, and when opening the second app, the first app will turn into a bubble. The maximum number of floating windows that can be opened is 2 bubbles + 1 floating window.