Scan QR code to open this page with your smart phone.
ROG Phone 6, ROG Phone 6 Pro, ROG Phone 6D, ROG Phone 6D Ultimate
[Phone] Back double tap introduction
To provide you more detailed instruction, you can also click ASUS Youtube video link below to know more about Back double tap function
https://www.youtube.com/watch?v=G-XEH6tZCzk
1. How to turn ON Back double tap
Swipe down from the top of home screen to access Quick Settings > Tap the Settings icon > Advanced > Back double tap to turn ON this feature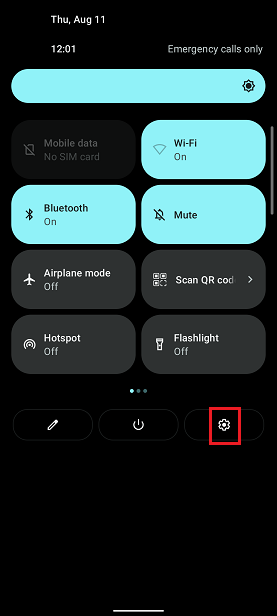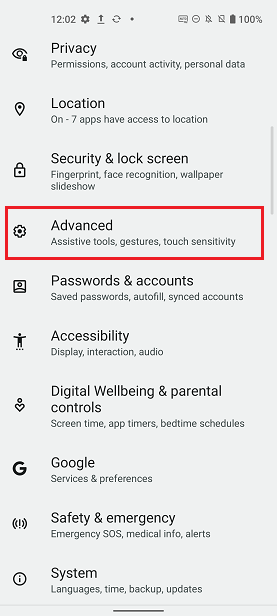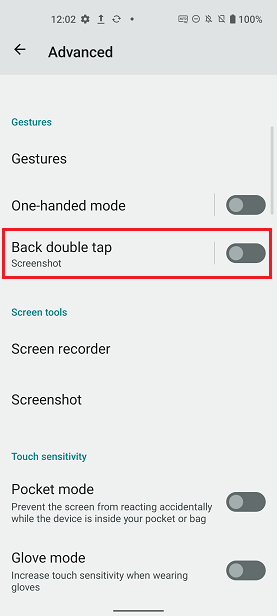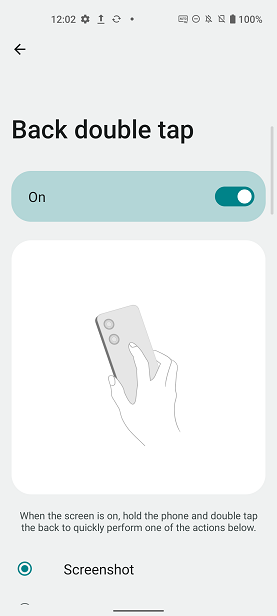 2. Function description
When the screen is on, you can double tap the back of the phone to quickly launch this function.
3. How to tap
Please hold the phone as shown in the photo below and double tap the back of the phone. The tap force should not be too heavy or too light (Don't shake the phone too much). The interval between two taps is about 0.5 seconds.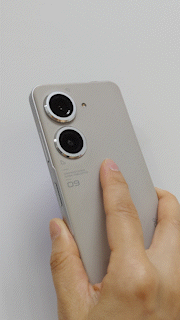 4. Notices
4.1 This feature will be disabled when the AeroActive Cooler is attached.
4.2 When the phone is placed on the surface of table, double tapping the phone will not trigger this function.