Product
D940MX, PA32UCG, PA32UCG-K, PA32UCX, PA32UCX_K, PA32UCX-P, PA32UCX-PK, PA90
[ProArt Series]How to Daisy Chain Monitors (Multi-Monitors) by Thunderbolt™ 3?
Thunderbolt ™ 3 supports Daisy Chain connections. If your laptop /Desktop/Display Monitor supports Thunderbolt ™ 3, you can use Thunderbolt ™ 3 for multi-screen connections (Daisy Chain).
(You can also Daisy Chain multiple monitors by the DisplayPort. Please refer to FAQ - How to Daisy Chain Monitors (Multi-Monitors) ?)
To use Daisy Chain for multi-screen connections, you only need to use one Thunderbolt™ 3 output of the I / O port on the computer. Connect it to the Thunderbolt™ 3 input of the first monitor, then connect another Thunderbolt™ 3 from the first monitor's Thunderbolt™ 3 output to the Thunderbolt ™ 3 input of the second monitor. Using only one port slot on the computer is the biggest advantage of Daisy chain.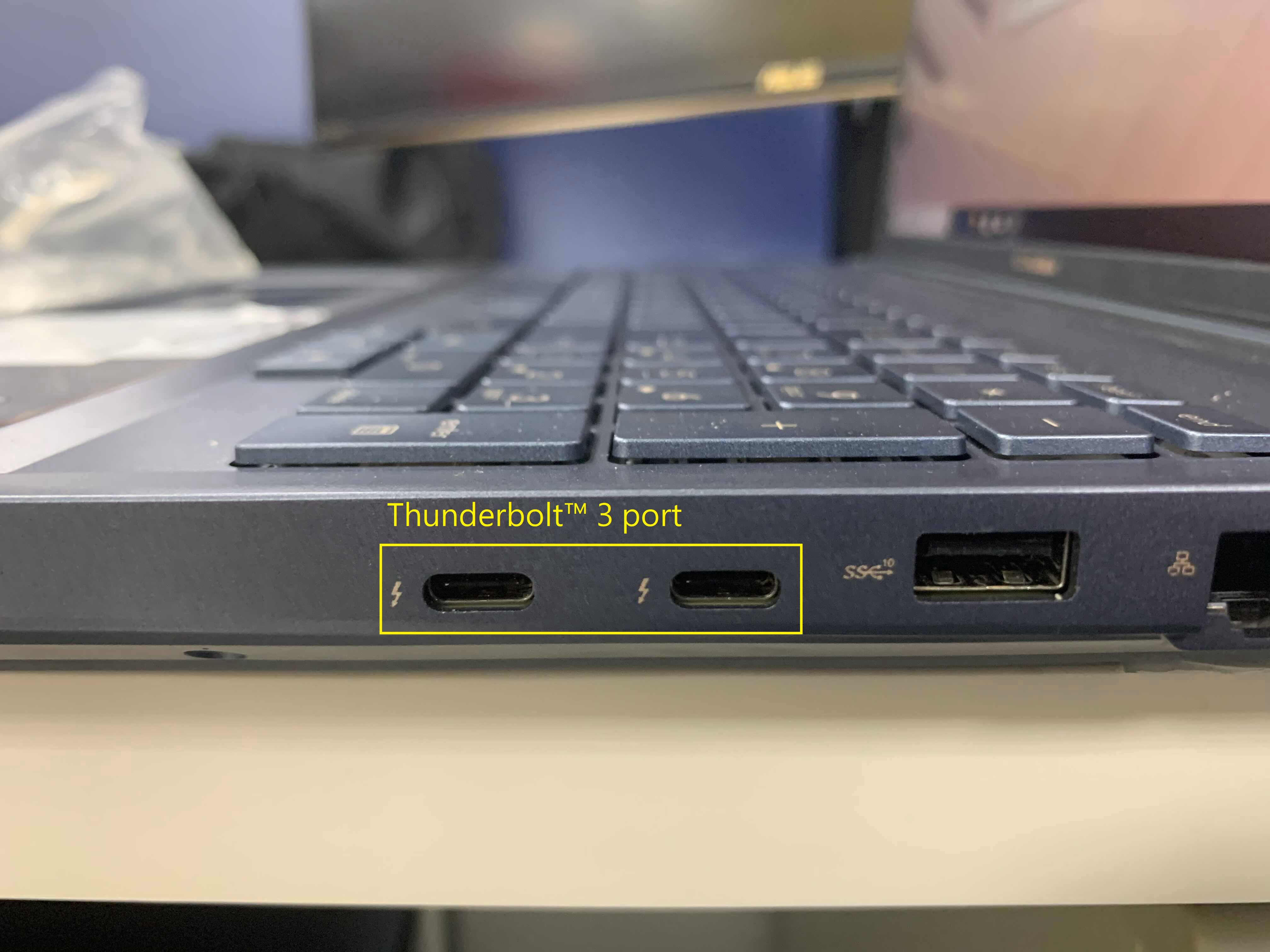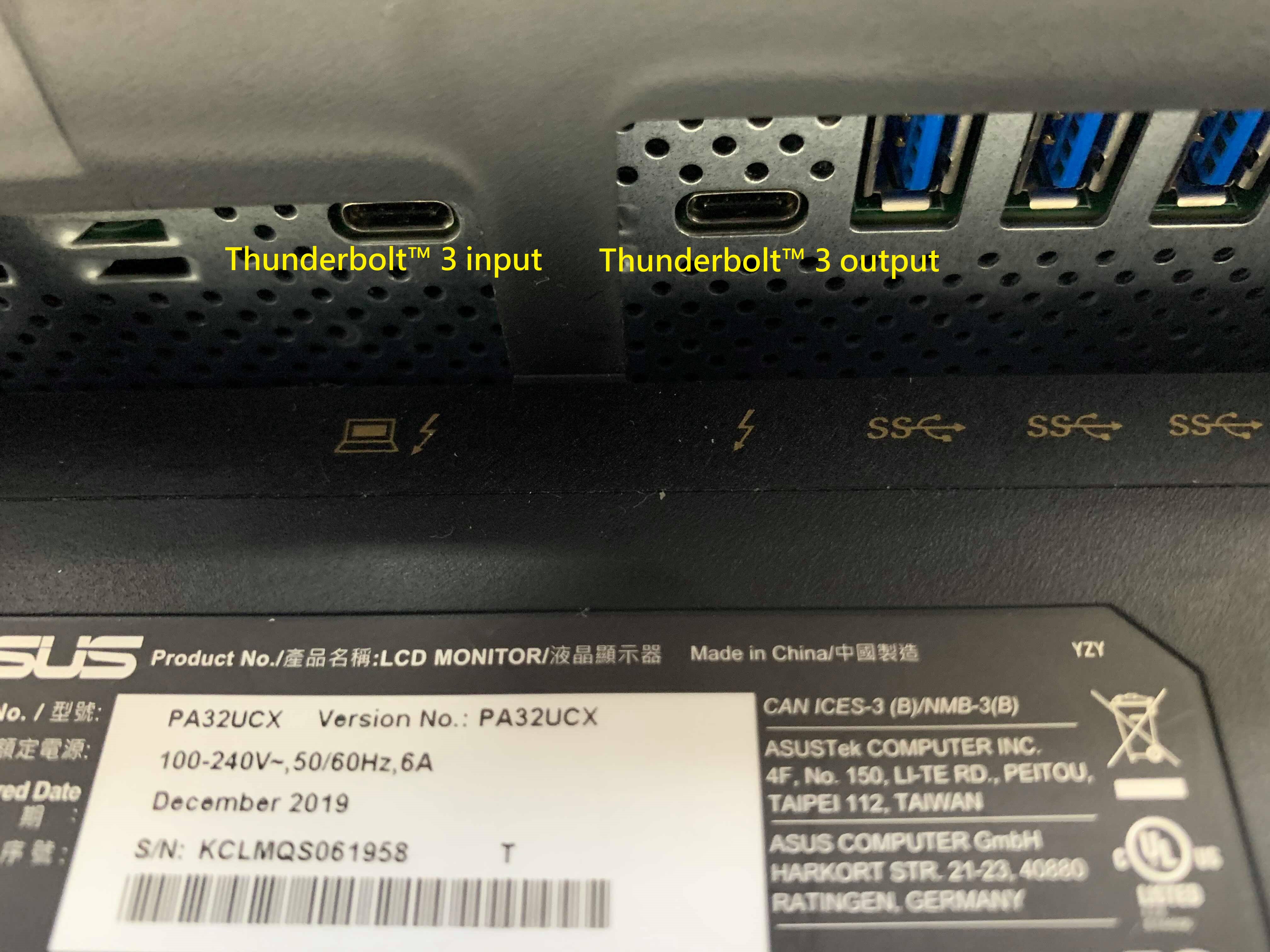 It should be noted that the USB-C port is not the Thunderbolt™ 3 port. If the port has a lightning bolt, it means it's a Thunderbolt™ 3 port and the monitor must have more than one Thunderbolt™ 3 input and output interface in order to continue to Daisy Chain connect.
The cable used also needs to be a Thunderbolt™ 3 or USB-C cable. This can be confirmed if the cable is printed with a lightning bolt or a 3 mark.