[Motherboard] How to download and install LAN driver from ASUS Download Center
Description:
After installing Windows, if the system fails to install the LAN/WIFI driver of the motherboard,
You can refer to the following instructions in the article to complete the installation of the LAN / WIFI driver.
Preparation:
1. A PC or Notebook that can be connected to the network
2. USB Flash Driver
Download LAN/WIFI driver from ASUS Download Center
How to get (LAN/WIFI driver)?
You can get the latest software, manuals, drivers and firmware at the ASUS Download Center.。ASUS Download Center
*How to check the product model: https://www.asus.com/support/Article/565/
Operation method:
1. Download the latest utility program corresponding to your motherboard model from ASUS Download Center,
Enter the model number -> click on Drivers and Utilities.
(Ex: ROG STRIX Z690-F GAMING WIFI model)
2. Click Drivers and Utility-> Select Operating System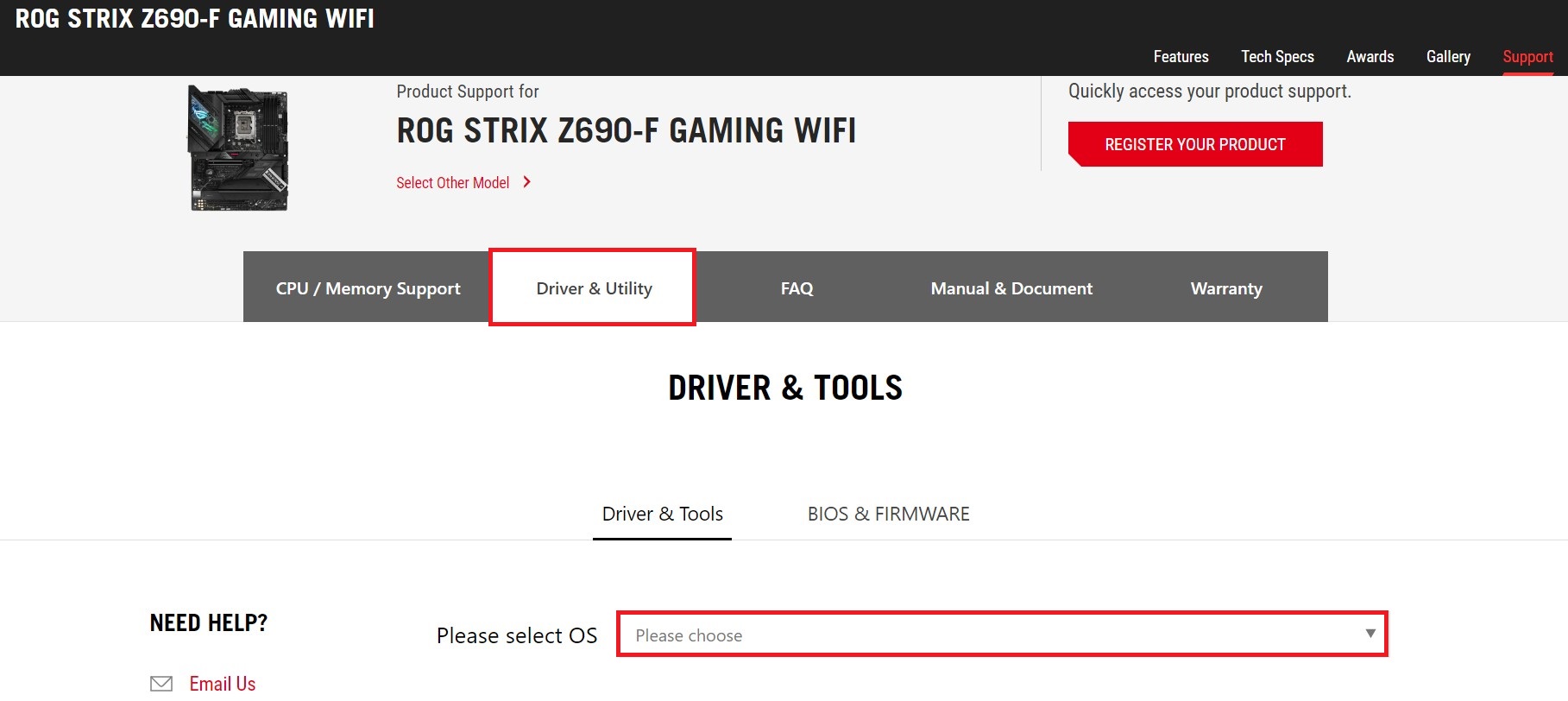 3. Find LANr category, and click Download to download the file (recommended to use the latest version)

Install LAN/WIFI driver
1. After the download is complete, right-click on the compressed archive to extract all.

2. After extraction is complete, find the AsusSetup.exe file and follow the program to guide the next step to complete the installation of the LAN driver.

[Motherboard] How to install motherboard drivers and utilities? | Official Support | ASUS Global