Product
PA27UCX, PA27UCX-K, PA32DC, PA32UCG, PA32UCG-K, PA32UCR, PA32UCR-K, PA32UCX, PA32UCX_K, PA32UCX-P, PA32UCX-PK, PQ22UC
[ProArt Display]How to use ASUS ProArt Color Center?
ASUS ProArt Color Center
ProArt Color Center makes color calibration easier!
ProArt Color Center is a centralized color management solution. It can be remote control & group calibration, scheduled calibration and customized color parameters to maintain professional-level accuracy and consistency all the time.
ProArt Color Center provides user-friendly design and comprehensive function.
The dashboard gives you a quick overview of your displays at a glance so you can monitor all displays status, such as connection status, calibration status, binding request.
First, please login to your ASUS account to use ProArt Color Center.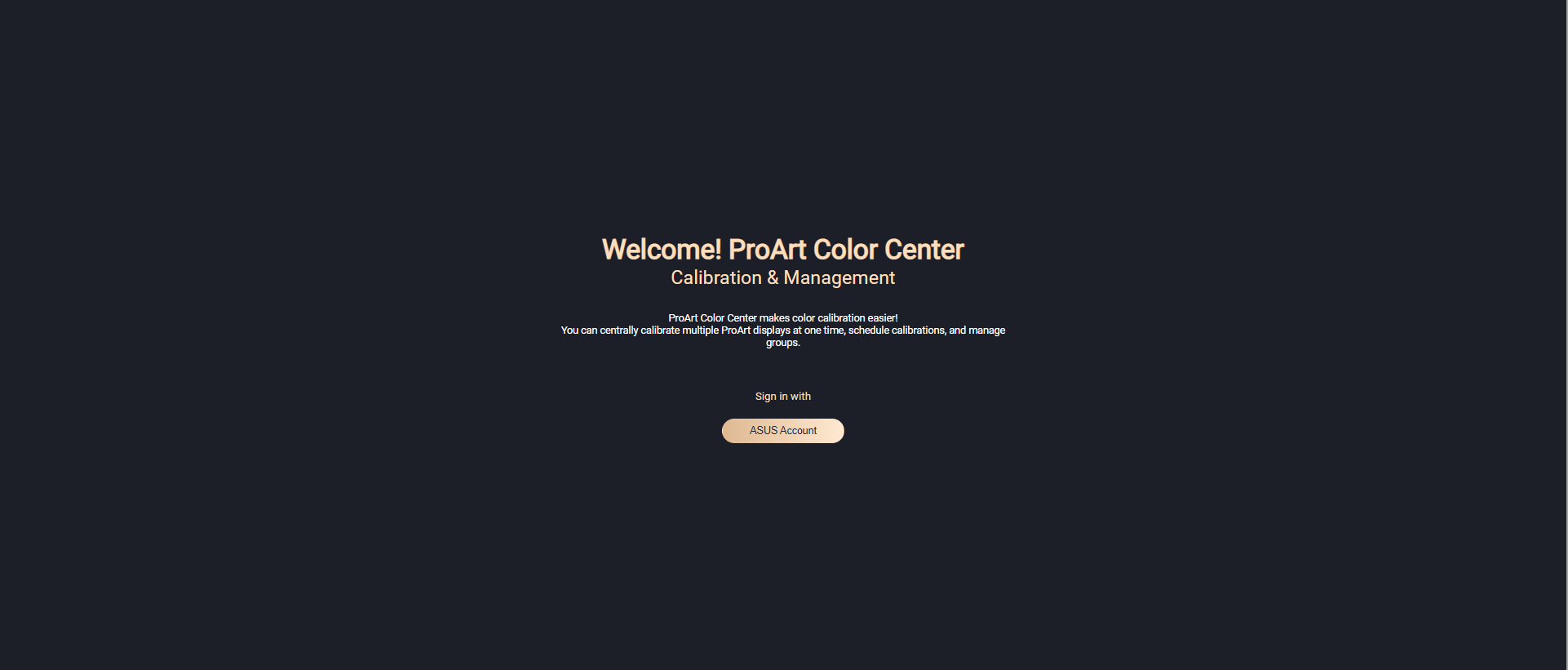 AddDevice
First, please bind your display with ProArt Color Center by adding a new device.
Please click Add Device.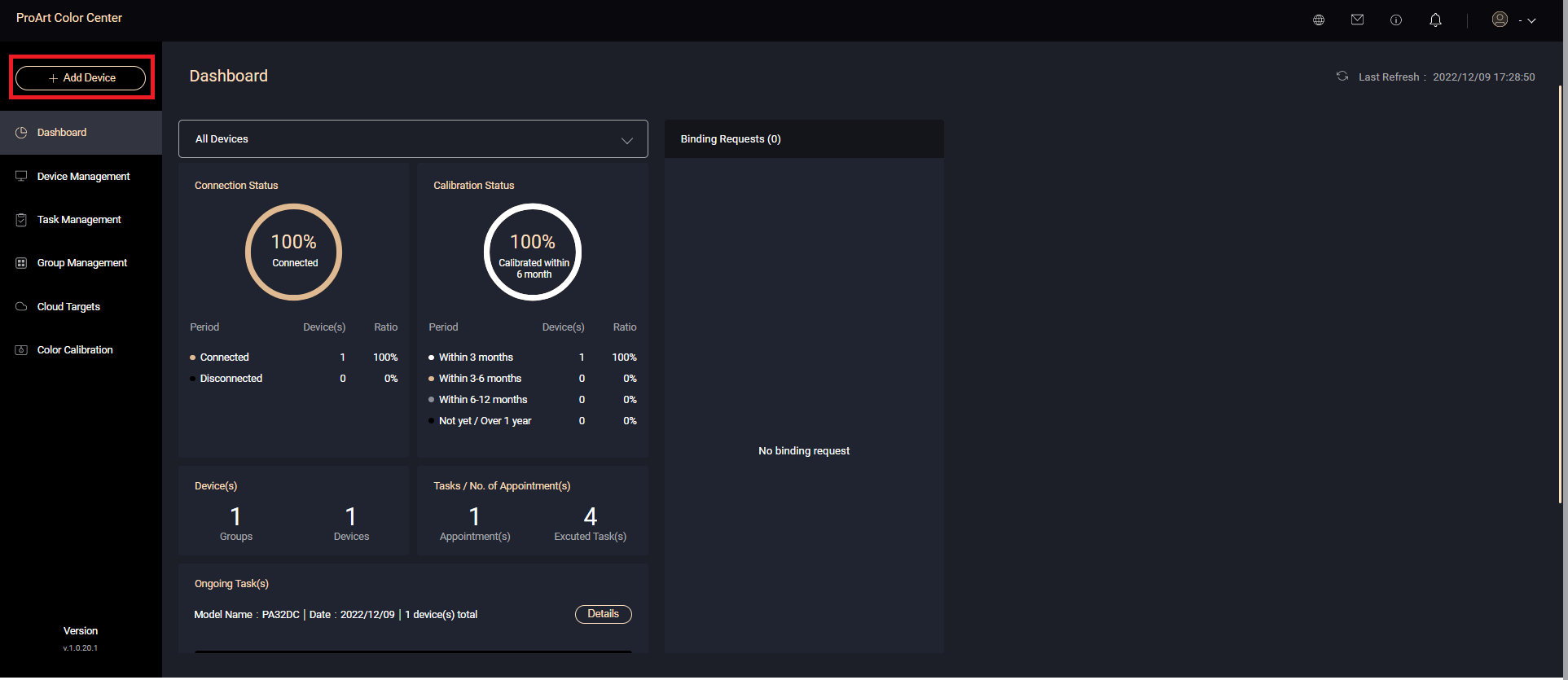 Add Device can be done by uploading device list or sending a binding code.
To send the list of devices, please download the sample and enter the serial number of the display, and open ProArt Calibration so select Accept Invitation to complete.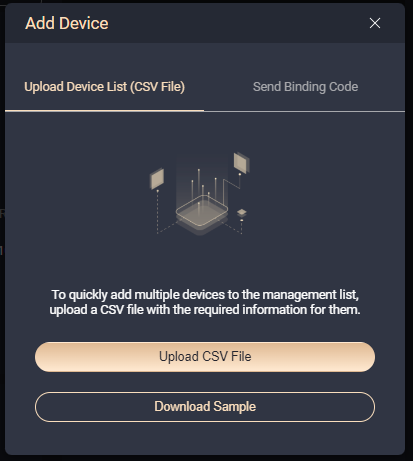 To send the binding code, please open ProArt Calibration and login ASUS account.
Click [Generate Binding Code] on ProArt Color Center.
Open ProArt Calibration, select [Cloud Management], enter the display binding code to complete.

Dashboard
On this page, you can confirm monitor that you are currently connected/disconnected, as well as the color calibration status, the time when the monitor was last calibrated, and the number of tasks currently scheduled/completed.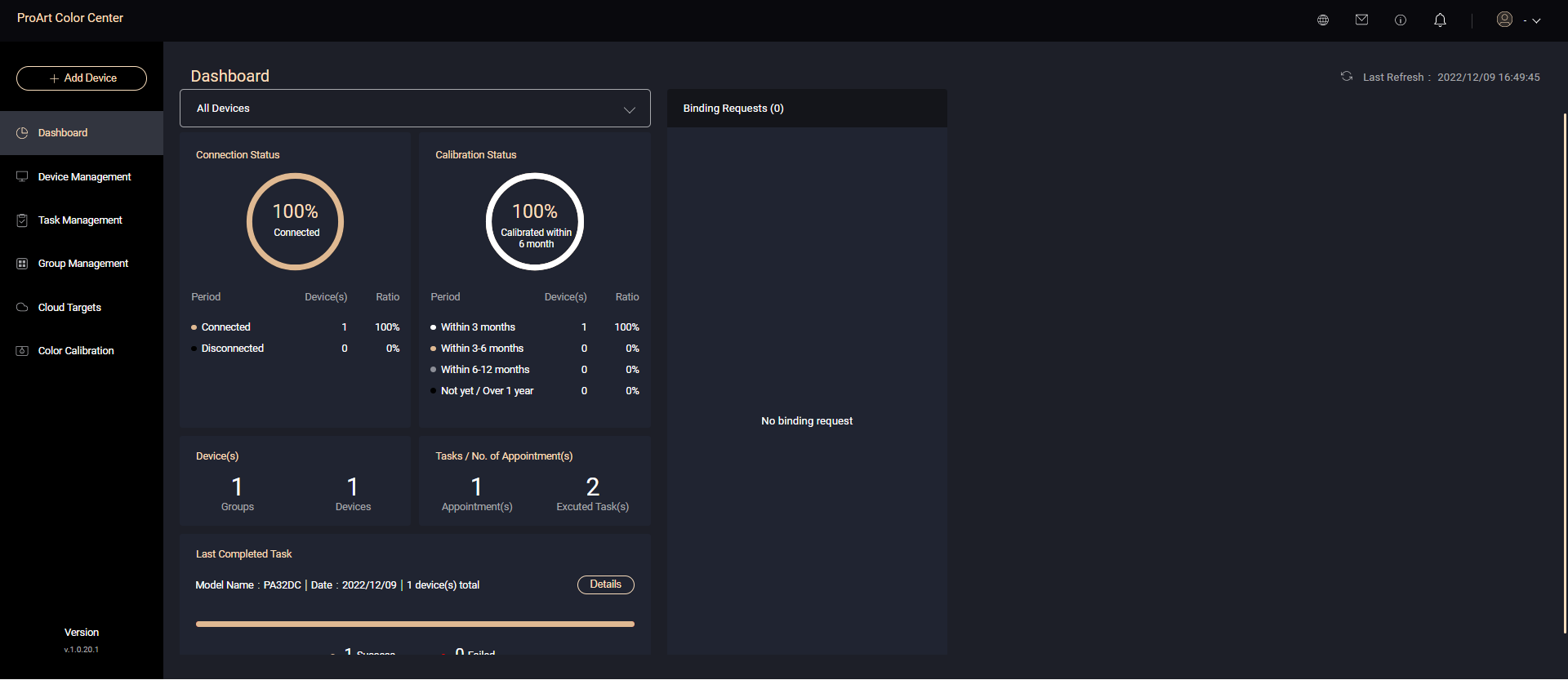 Device Management
On this page, you can see the status of the currently bound monitors.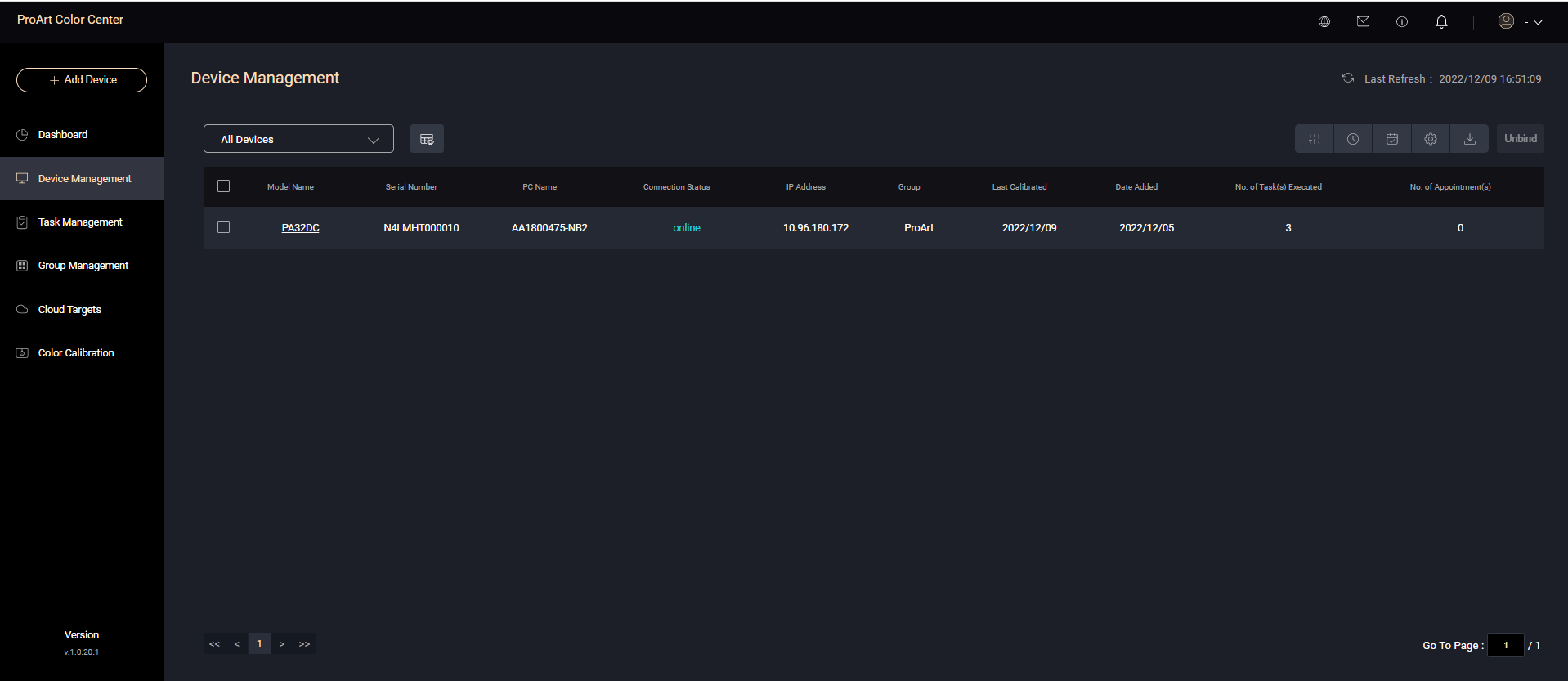 Click on the monitor [model name] to confirm the status of this monitor, including tasks that have been executed/in appointment.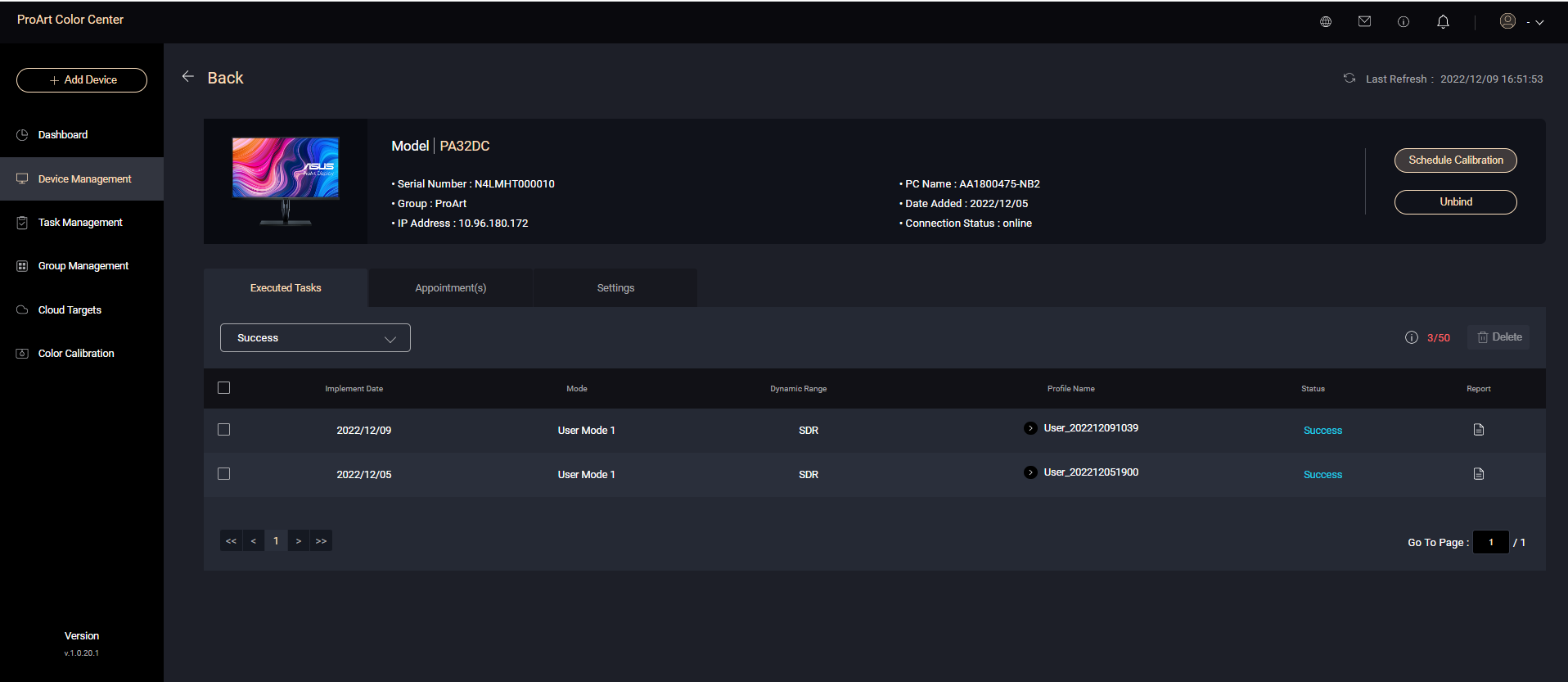 And if the monitor has been connected, you can set the color calibration value of each mode.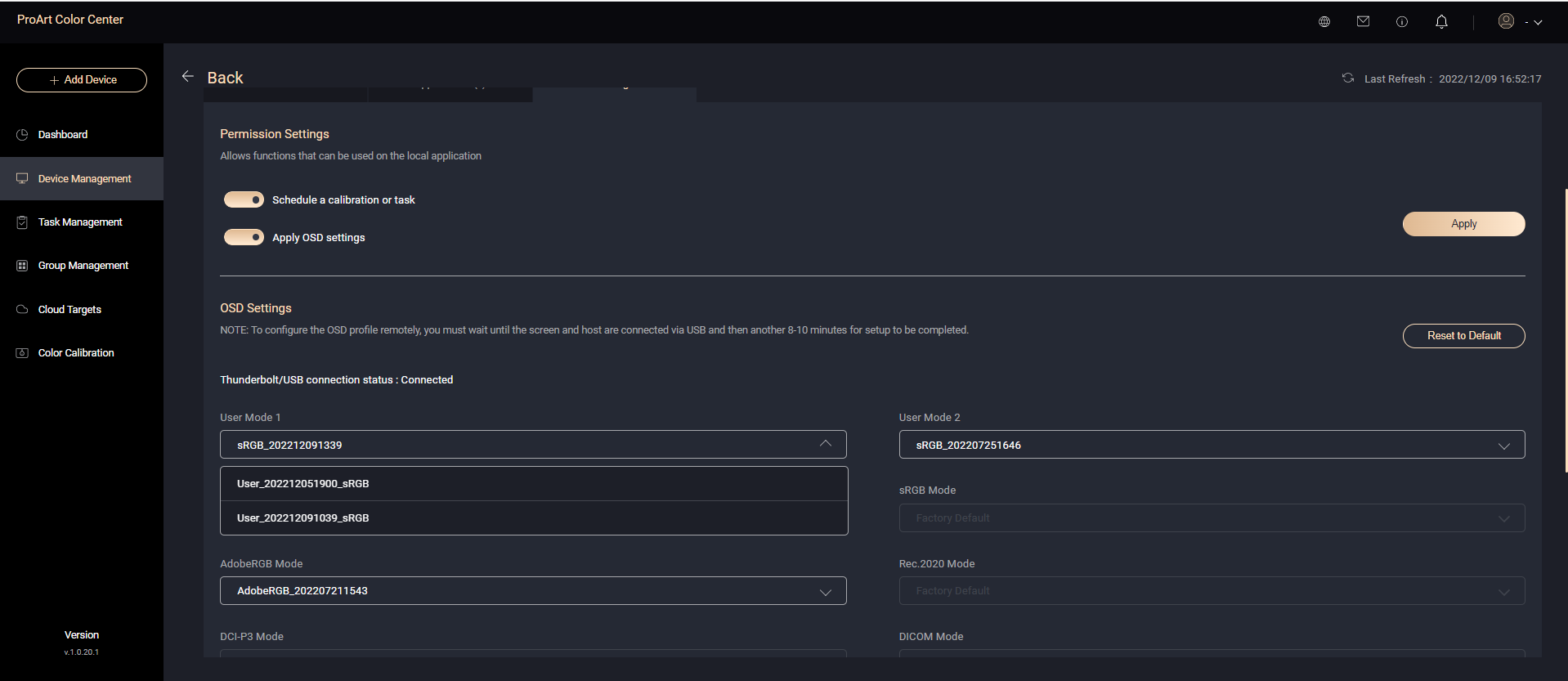 Task Management
Task management can view the information of completed/appointed tasks.
Group Management
Group management can create a group of your monitors of the same model, and appoint the monitors in the group for color calibration together to ensure consistency.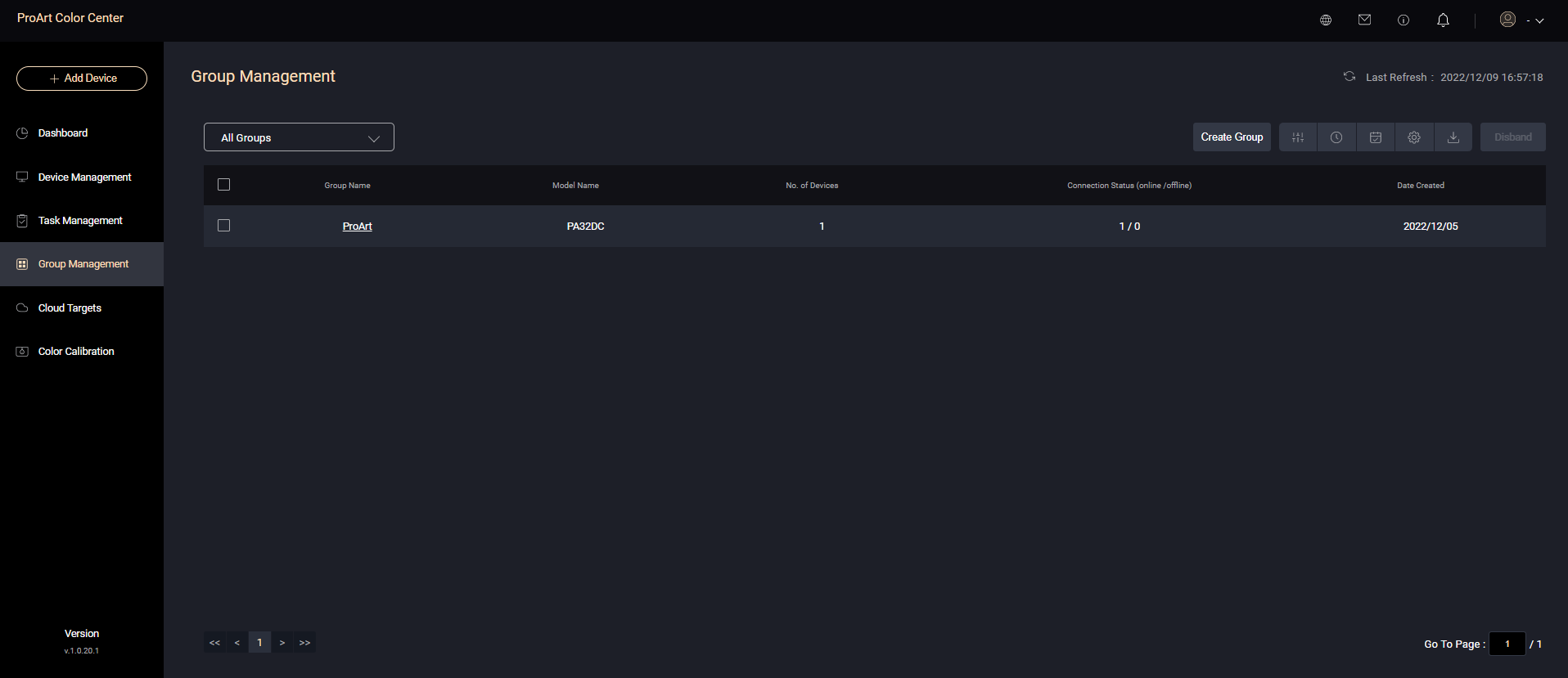 Cloud Targets
If you apply the parameters you set instead of the default settings during color calibration, you can name the parameters set this time and save them in the Cloud Targets.
In Cloud Targets, you can confirm the custom parameters you set. When color calibration proceeds, you can directly select in [Apply Target Settings] to let you use the settings you like.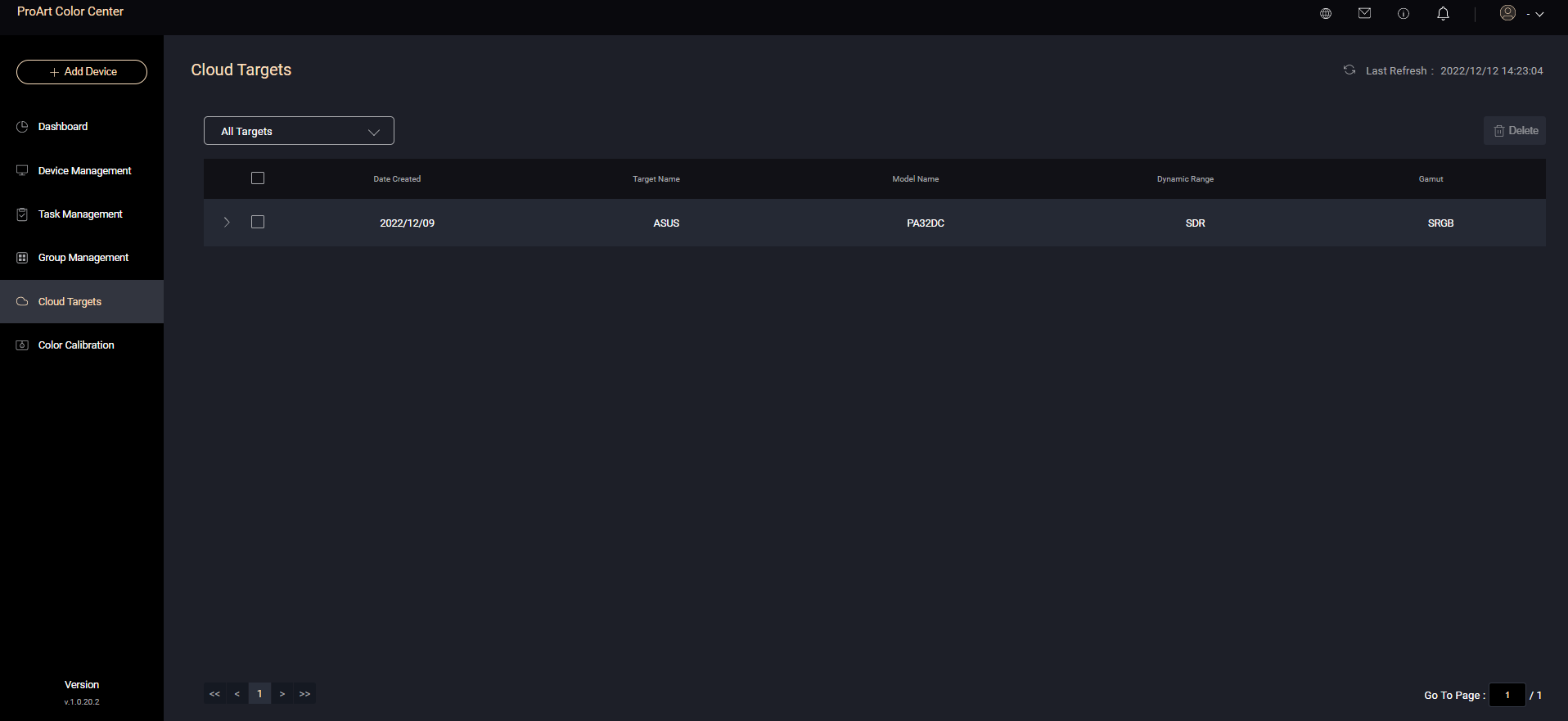 Color Calibration
ProArt Color Center allows you to appoint the color calibration of your displayed monitor or group through the cloud and set the parameters of color calibration.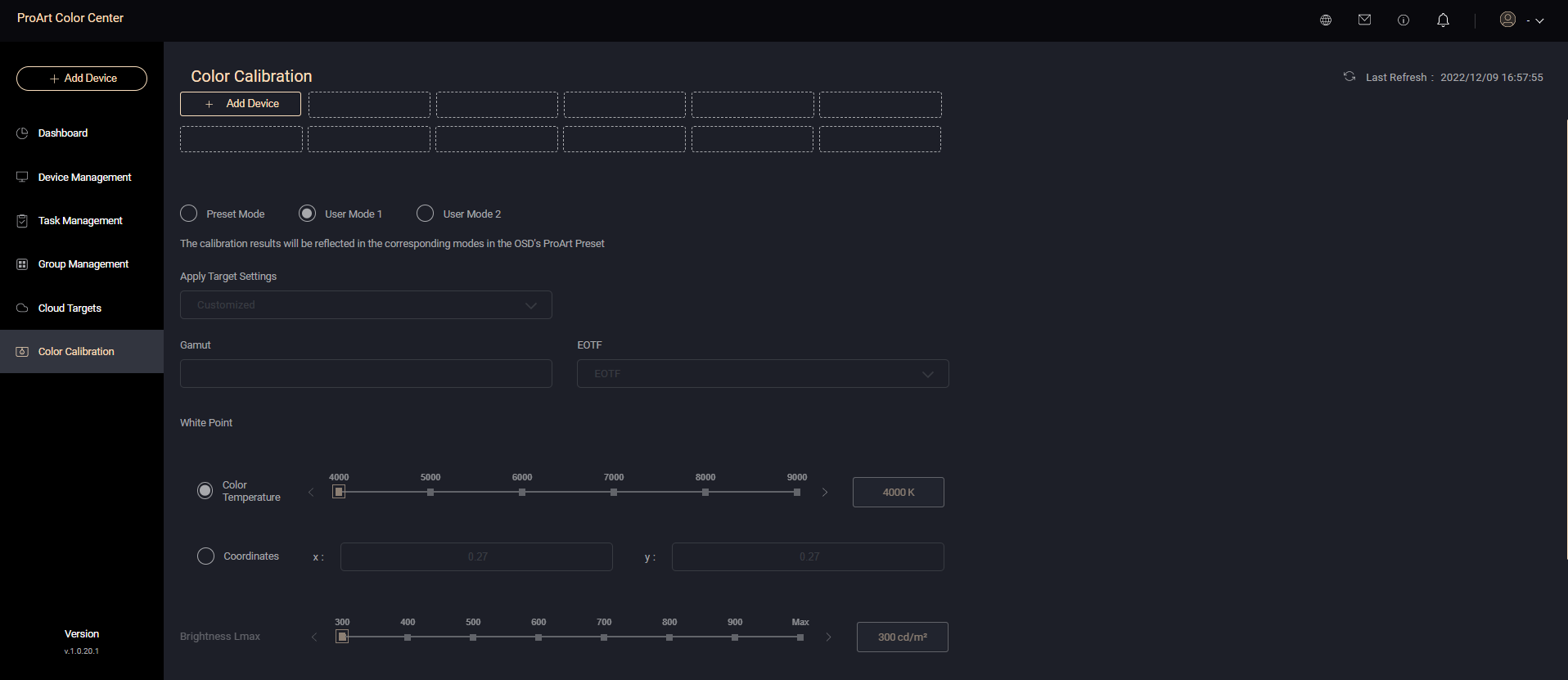 Next, you can set the scheduled calibration.
Calibrator Type
Whether to warm up the monitor for 30 minutes before calibration
Schedule
Whether to shut down or turn the display to Sleep after the color calibration completes.
There will be a reminder 10 minutes before the start of the color calibration to remind you whether it is necessary to set an additional reminder.
The scheduled color calibration can be completed.