Related Topics
[Chromebook] MyASUS-Introduction
Home
The Home Page display the main features of MyASUS, users can enter appropriate pages by clicking the buttons on the Home page to access further settings and details.
Besides, user could click on "One-click diagnosis" to run system diagnosis directly.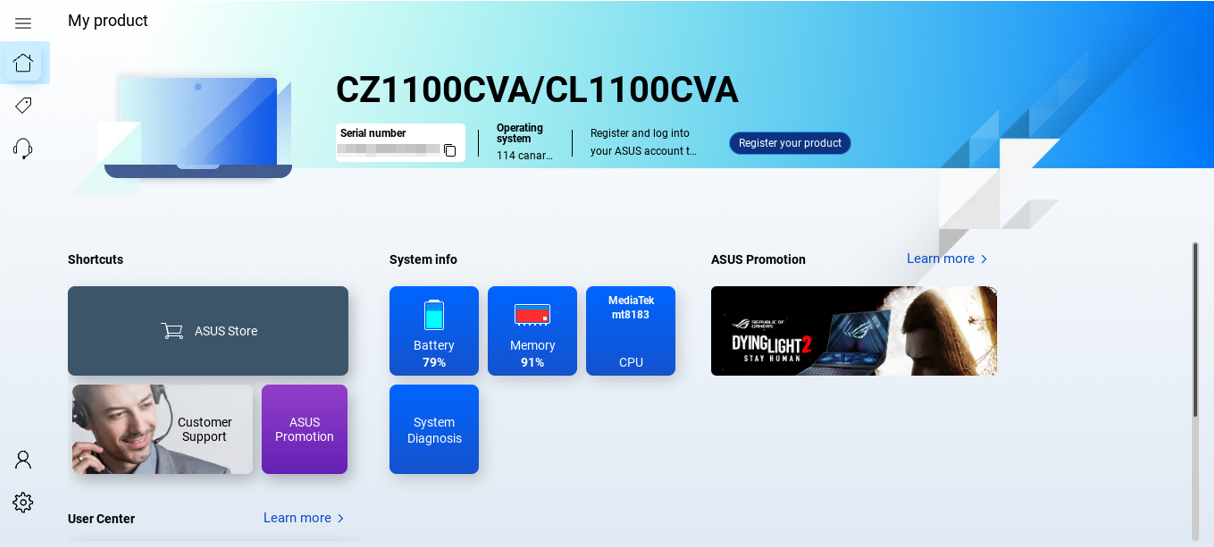 ASUS Promotion
ASUS Promotion menu gives users updates on latest exclusive offers.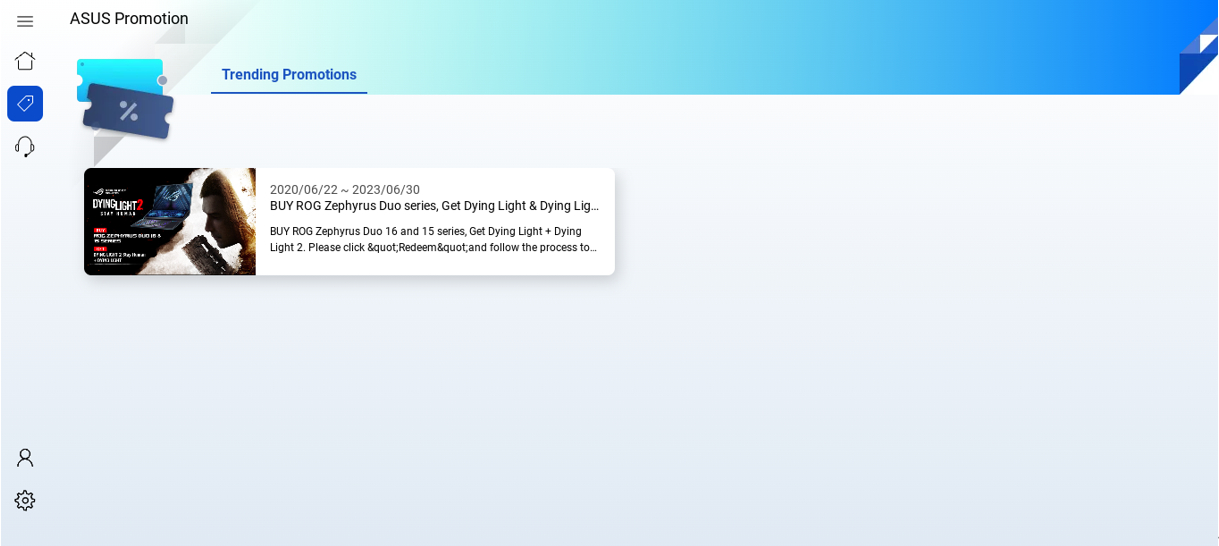 Customer Support
The Customer Support menu is where users can find help for laptop troubles — whether DIY, or seeking specialists' help.
[Repair Service]: Query maintenance progress.
[System Diagnosis]: In the [System Diagnosis] tab includes tools that help identify any problems that users may encounter with their laptops. It automatically reports the sources of the issues and provides instant fixing suggestions. It also helps our customer service representatives identify problems quickly and efficiently when repairing your laptop.
[FAQ]: Here will show some FAQ for MyASUS.
[Contact ASUS]: Click contact ASUS and select your product.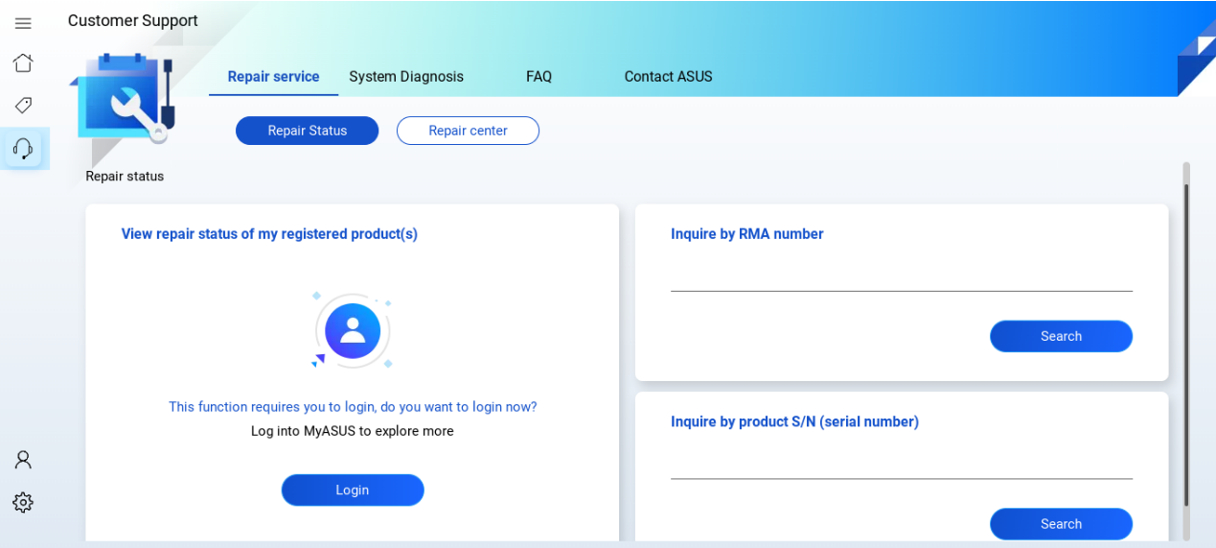 User Center
Provide management updates, optimization settings, search for solutions, member promotion notifications, and customer related support services.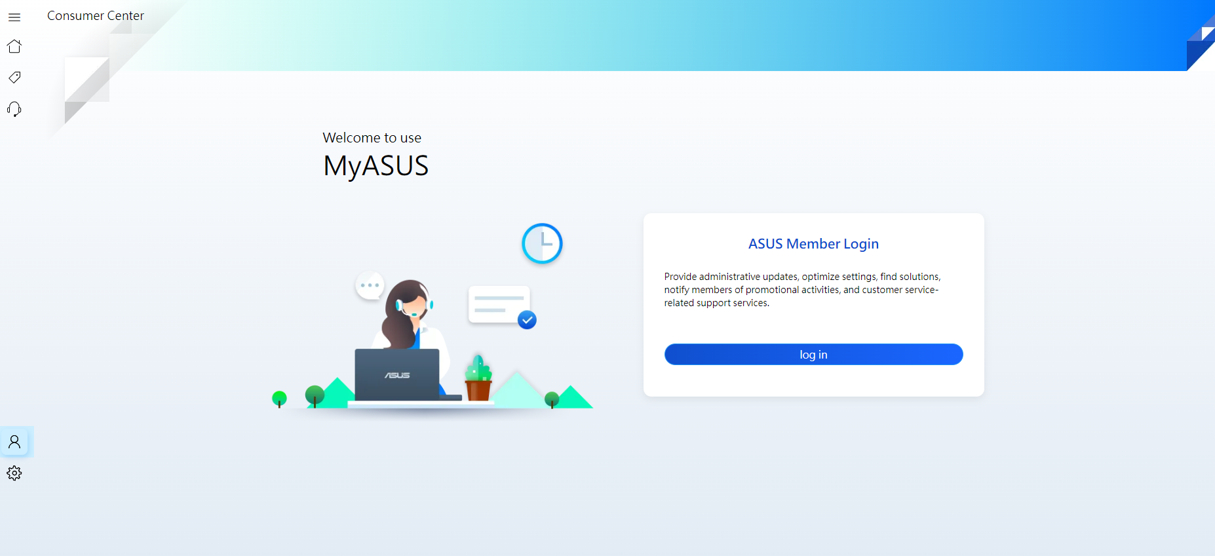 Settings
The Settings menu is where users can adjust their MyASUS experience.
In the [General] tab, users can adjust language settings, see privacy terms, and others.
In the [About] tab, users can check the current app version, see the Privacy Policy, or read the Terms of Use Notice.