[Notebook] ATK Package Security Update for ASUS Notebook PCs
ASUS has released a new version (1.0.0061) of ATK Package for Windows 10 notebook PCs that includes important security updates. ASUS recommends that users with Windows 10 notebook PCs running ATK Package version 1.0.0060 and all prior versions update to the latest version.
Before performing the ATK Package update, check the version of ATK Package on your notebook PC by following the steps below.
How to check the ATK Package version :
- Click "Windows icon" and select "Settings" > "Apps"
- Find ATK Package (ASUS Keyboard Hotkeys) and check whether the version number is 1.0.0061 or later.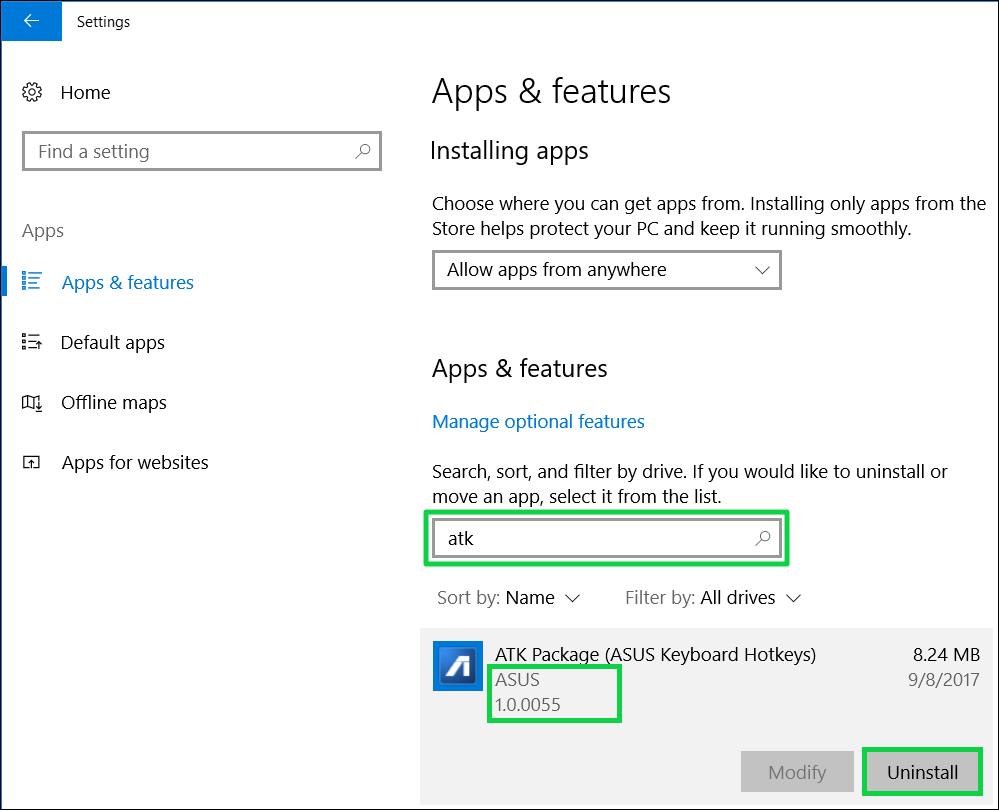 - If the version of ATK Package installed is prior to 1.0.0061, click Uninstall to remove it. The system will then restart.
- Install the latest version of ATK Package, which can be downloaded from the ASUS Support website.
- Check that the latest version of ATK Package is correctly installed.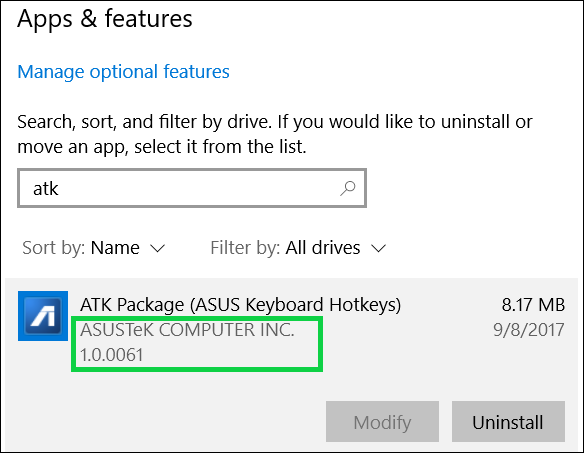 How to update ATK Package ?
- Download the latest ATK Package from the ASUS Support website: https://www.asus.com/support/. (Detail step, please refer to this link)