ASUS ZenScreen
World's BEST SELLING
Portable Monitors
*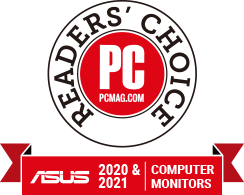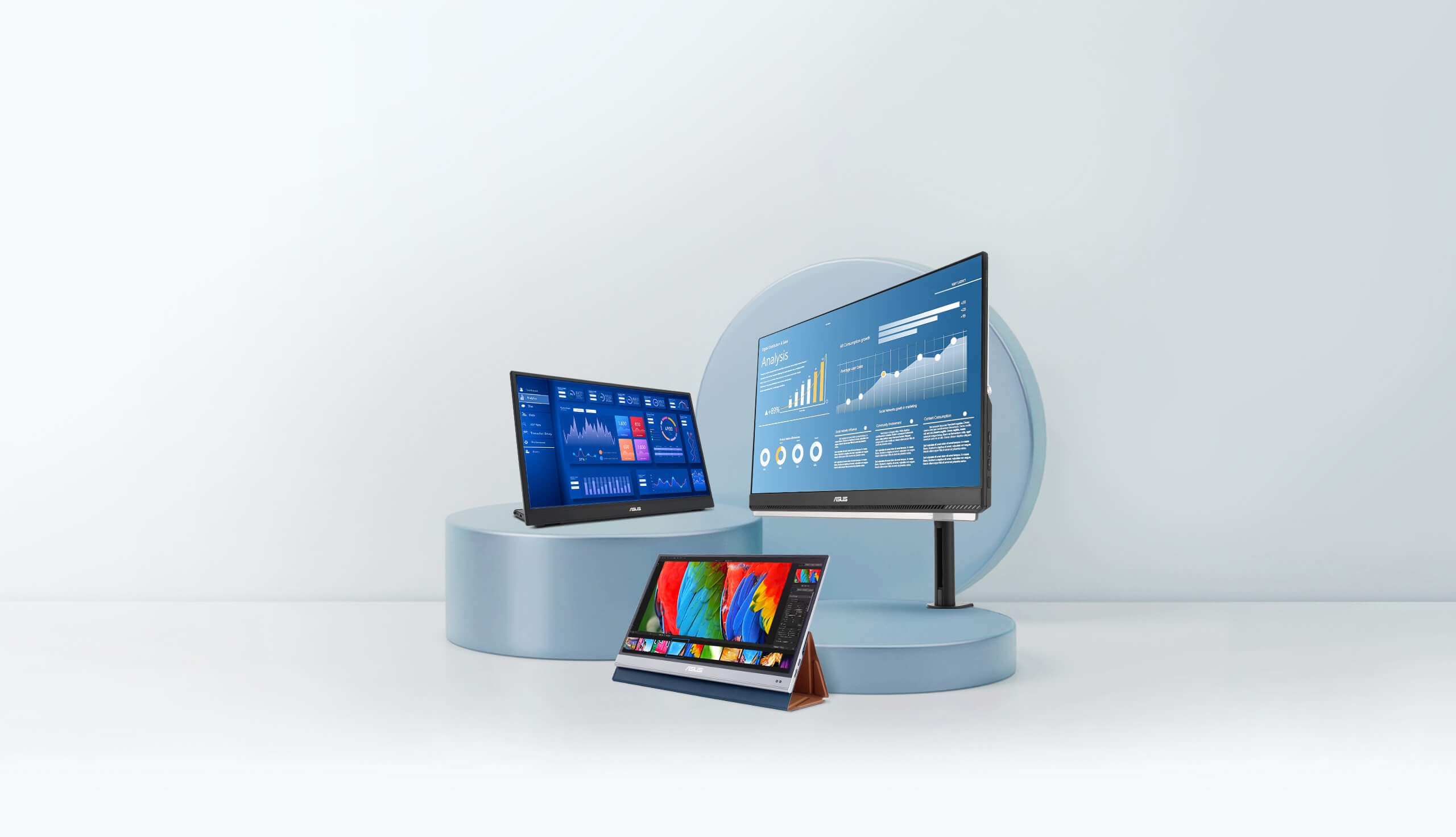 *Based on a recent report from leading analytics firm IHS Markit, which found that ASUS portable monitors accounted for 64% of total global shipments during the first three quarters of 2019. According to IHS Markit, as users have become increasingly aware of the benefits of portable monitors, global shipments grew by 46% in 2019. In 2020, shipments are forecasted to grow by an additional 27%. As the market experiences significant growth, ASUS has shown the ability to remain at the forefront. According to top online retailers from the US, Europe, Middle East and Africa, ASUS has been number one in portable monitor sales for three consecutive years.
*Models from left to right: MB16QHG,MQ16AH and MB249C.
ASUS makes exceptional displays to help the modern workforce stay productive and professional
As the world's leading portable monitor manufacturer and creator of the first USB Type-C-powered portable monitor, we understand the needs of users diverse scenarios and workflows. Our ZenScreen portable monitors are designed with specialized functions for different use cases. They have gained widespread adoption globally, from small businesses to large enterprises — including accounting firms, lawyers, consultancies, governments and pioneering scientific agencies.
*Specifications and features vary by model, and all images are illustrative. Please refer to specification pages for full details.
The Asus ZenScreen Go MB16AWP is the ultimate portable monitor for mobile productivity warriors.

Tom's Hardware | 2022

The ASUS ZenScreen Touch MB16AMT is best for use with Windows computers and Android phones, and it's our new Editors' Choice for mobile monitors in its size range.

PCMag | 2019

The Asus ZenScreen MB16A is slightly larger than an iPad Pro, but it weighs only 800g and is super comfortable to carry around.

Techradar | 2019
GIVEAWAYS
Total Prizes Worth Up to $ 4,200
Join The Contest

Complete the tasks to earn your entries. The participant with the highest points collected will get the chance to win the monthly lucky draw!

Campaign Period

From 27th September, 2023 – 13th December, 2023
(Ending at 11:59 PM UTC +8)

Prize

ASUS ZenWiFi XD5 mesh system (3 winners)

ASUS ZenScreen MB16QHG portable monitor (3 winners)

ASUS ZenBeam L2 smart portable LED projector (3 winners)

*There is a monthly lucky draw during the campaign period, with three winners selected each time. Winners will be announced on October 20th, November 20th, and December 20th 2023, on the ASUS Global social platforms, and they will also be notified via email. Please note that the announcement dates are subject to change.
**The giveaway prize for ASUS ZenWiFi XD5 may vary in package and specifications depending on the region.
This promotion – Find Your Zen with ASUS monthly giveaway! ("Promotion") is hosted by ASUSTek Computer Inc. ("ASUS").

Detailed information with respect to how to play and win prizes in connection with this specific Promotion, ASUS Terms of Use Notice, and ASUS Privacy Policy, constitutes part of this Campaign Terms and Conditions ("Terms and Conditions"). Participation in this Promotion is deemed acceptance of these Terms and Conditions. ASUS may at any time revise the Terms and Conditions and other rules set forth by ASUS. Eligible Entrant (as defined below) shall be bound by any such revisions.
The Promotion commences on 27th September, 2023 12:00AM (UTC+8) and terminates on 13th December, 2023 11:59PM (UTC+8) ("Promotion Period") and hosts worldwide, except in territories or countries where it is prohibited by law to win giveaways ("Promotion Territory").
Employees of ASUS and its parent companies, affiliates, subsidiaries, advertising representatives and agencies, who are involved in the Promotion, and the immediate families of any of the foregoing persons, are NOT ELIGIBLE for this Promotion.
People who live in Promotion Territory and would like to participate in this Promotion during the Promotion Period acknowledge as follows:

Eligible Entrant (as defined below) shall be at least 18 years old and considered an adult by the laws of the country where you reside in. ASUS reserves the right to check the validity of any entry and the identity of any entrant or winner, and to refuse entry or refuse the giving of any prize in its sole discretion.
How to Claim the Prize. Winners must meet all eligibility requirements set forth in these Official Rules to qualify for the Prize. For example, a Canadian resident, a Winner may be required to correctly answer a time-limited skill testing question administered by phone without any assistance in order to be eligible to receive a prize. If a Winner is a Canadian resident and the question is answered incorrectly, the prize will be forfeited.
Your ("Eligible Entrant") email address needs to be valid and reachable to be eligible to participate in the Promotion
One email address can only enroll in the entry once. Different entries will offer varying criteria and rewards. Winners are randomly selected among all the qualified participants during the duration of the Campaign.
Prize Pool:
ASUS ZenWiFi XD5 (3 winners)
ASUS ZenScreen MB16QHG (3 winners)
ASUS ZenBeam L2 (3 winners)
Prize Winners will be announced on 20th October, 20th November, and 20th December 2023 09:00 PM (UTC+8) and shall inform ASUS of their contact information within 7 days after the time ASUS sends out the notification via email. Any failure of a Prize Winner to make the contact information available to ASUS will be deemed a waiver of the right for the Prize awarded, and ASUS, in its sole discretion, has the right to conduct a redraw to decide a substitute. All submissions from the special ASUS prize winners will be checked to ensure eligibility.
The Prizes for Prize Winners will be delivered to your indicated address within three months after the confirmation of the prize from winner is received. The delivery date may be changed without prior notices.
ASUS reserves the right to verify any of the information provided by a winner before awarding the prize. ASUS will not be held responsible for any lost or returned prizes where it has made reasonable efforts to ascertain the correct postal address of the winners.
For more detailed information on the Prizes included in the promotion, please refer to the Find your Zen with ASUS monthly giveaway campaign (https://www.asus.com/content/findyourzen/). The Prizes given will not be covered by an ASUS warranty. ASUS reserves the right to provide the replaceable Prizes with the equivalent function or valued based on the country or the region of the winner's resident.
When you submit, upload, transmit, input or provide the information including your images, videos, video links, posts and/or submissions for this Promotion, you grant ASUS, its affiliates and subsidiaries, a worldwide, non-exclusive, non-revocable, royalty-free, transferable, sub-licensable right to promote and distribute part or all of the information in any media formats with any manner, including without limitation to modify, reproduce, public broadcast, public transmission, adapt, distribute, publish, public release, or otherwise use of the information.
The Promotion is hosted in multiple jurisdictions and territories. In each Promotion territory, the entry, mechanism, review criteria and prizes will be various. The participant shall not enroll multiple programs from other countries. If ASUS investigate any frauds, ASUS has the right to deny and refuse your entry in the future.
You acknowledge that each of your email address will be counted one Entrant for this Promotion during the Promotion Period, and an Eligible Entrant is allowed to win one time.
NO PURCHASE NECESSARY. No purchase is necessary to participate in the Promotion. A purchase will not improve Eligible Entrant's chances of winning.
Canadian residents should comply with the need to correctly answer a skill-testing question before being declared a winner.

For any reviews/ articles/ ratings written about your using experience of ASUS products/ services on 3rd party platforms, you should disclose the cooperation relationship between you and ASUS in your reviews/ articles/ rating on such 3rd party platforms (for example, by stating "sponsored post by ASUS" or "promoted post by ASUS" in your reviews/ articles/ ratings).
If you have any questions regarding the Promotion, please contact us at: WLAN_MKT@asus.com
This Promotion is in no way sponsored, endorsed or administered by, or associated with, Instagram, Facebook, Twitter, Reddit, or any other social networks. You agree to grant Instagram, Facebook and Twitter, or any other social networks a complete release regarding this Promotion. You acknowledge that you are providing your comments and Personal Information to ASUS and not to Instagram, Facebook, Twitter, Reddit, or any other social networks; and such information and Personal Information will only be used for this Promotion – Find your Zen with ASUS giveaway.
Acceptance of Rules: By participating in the Find your Zen with ASUS giveaway, you have affirmatively reviewed, accepted, and agreed to all of the Official Rules, Terms and Conditions.
ASUS ZenScreen, the brand that you can trust
There are plenty of portable monitor options but shabby quality and poor services abound. ASUS considers the overall product experience, employing our Design Thinking ethos from conception to manufacture, and even through to after-sales service and support. Every aspect, from the way the product feels to how easy it is to use, is thoughtfully designed — just for you.
Three-Year Warranty

For your peace of mind, we back ZenScreen portable monitors with a three-year warranty.

*Two-year for options with an OLED panel

Premium
Services

We operate a reliable and efficient system for handling customer inquiries, feedback and support.

Award Winning

ASUS ZenScreen has been recognized with numerous innovative design awards for its professional-grade design and quality.

Safety & Certifications

ZenScreen portable monitors are built to travel with your full on-the-go PC setup, complying with numerous international regulations and certifications — including electromagnetic interference (EMI) tests, electromagnetic (EMC) safety. They're also TÜV Rheinland-certified for low blue light and flicker-free operation.

A-grade Display Panels

Premium ASUS panels deliver great experiences on ZenScreen portable monitors. Whether you opt for a Full HD display or an option with an even higher resolution, images will be clear and crisp for comfortable viewing — with no perceivable bright or dark spots.

Extensively Tested

ZenScreen monitors must pass exacting ASUS labs test that exceed industry standards, including I/O-overload, shock, vibration, humidity and temperature tests — ensuring the highest levels of quality and consistency.
Choose the best portable monitor for you
Whether you're shopping for a specific function, color performance or an everyday budget-friendly option to get you started, ASUS has the best that you're looking for.
Super-smooth viewing experiences for work and play
ASUS ZenScreen monitor feature up to 144 Hz SmoothMotion refresh rate. And to top it all off, HDR technology with DisplayHDR™ 400 compliance and DCI-P3 gamut ensures exceptional contrast and color performance.
Learn more >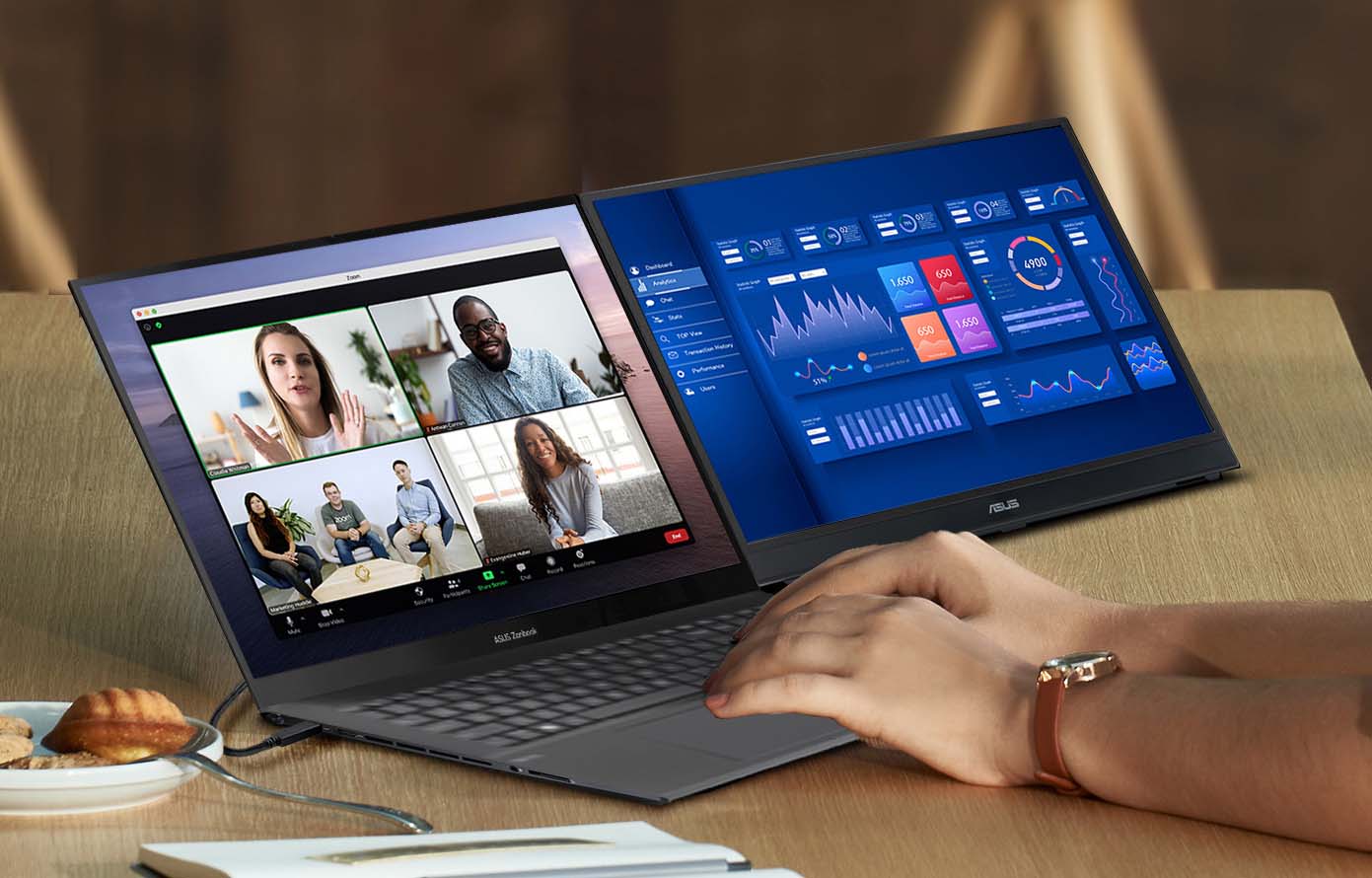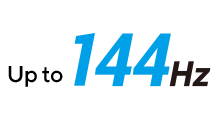 Rapid Refresh Rate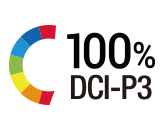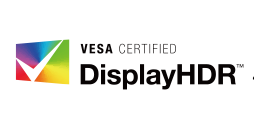 USB Type-C
Monitor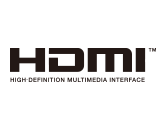 Colors that pop.
Crafted to carry.
ASUS ZenScreen portable OLED monitors deliver exceptional color performance and minimal blur when dealing with high frame rates. With an ultralight, super-slim design and rich connectivity, these groundbreaking displays make ideal on-the-go companions.
Learn more >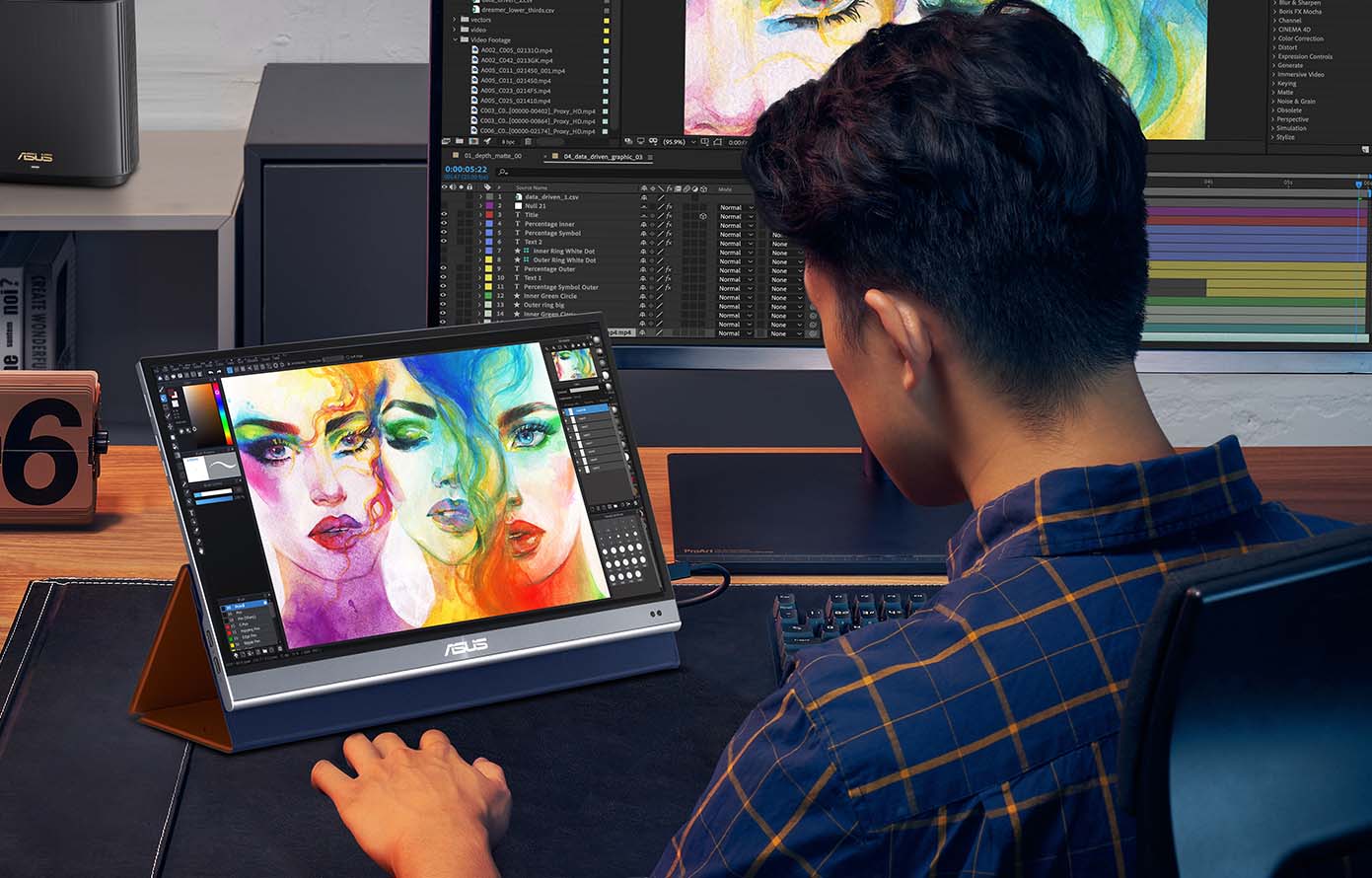 Ultra-light Weight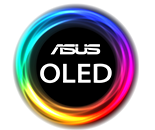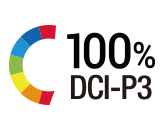 USB Type-C
Monitor

Ergo Smart Case
The ultimate portable touchscreen and pen combo
With unmatched portability and the MPP 2.0-compliant ASUS Pen, ZenScreen portable monitors are perfect for taking notes, drawing, or even signing documents – anywhere, anytime.
Learn more >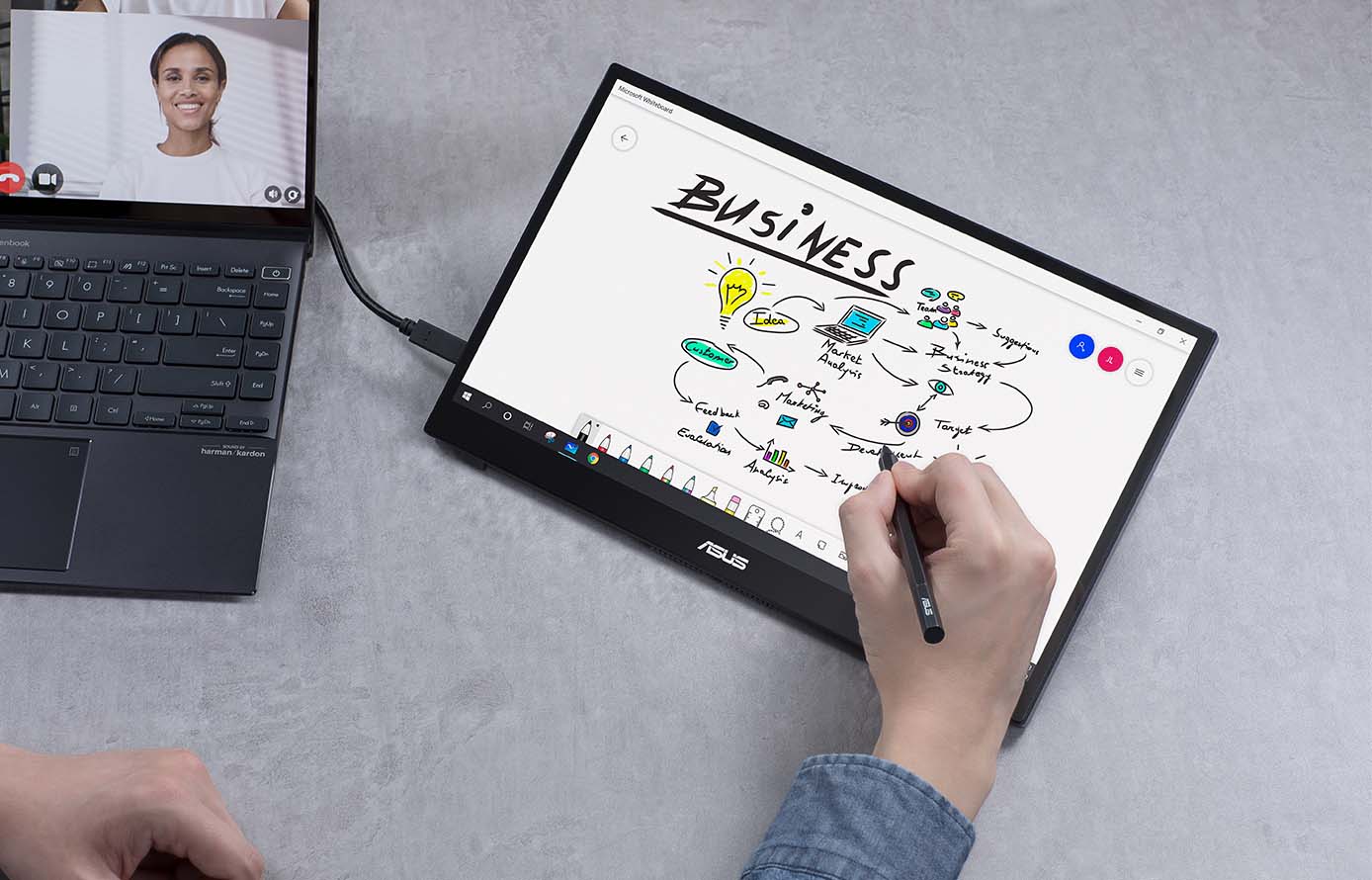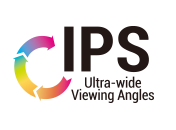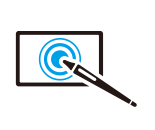 4096 Levels
Pen Pressure

10-point Touch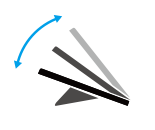 Ergo kick stand

USB Type-C
Monitor
Built-in battery and wireless mirroring
ASUS ZenScreen monitors feature a built-in battery that provides up to 3.5 hours of use. The wireless-mirroring function allows you to mirror content from laptops and mobile devices via WiFi, Miracast or an AirPlay connection. What's more, the fold-out adjustable stand firmly props ZenScreen at various angles for comfortable viewing.
Learn more >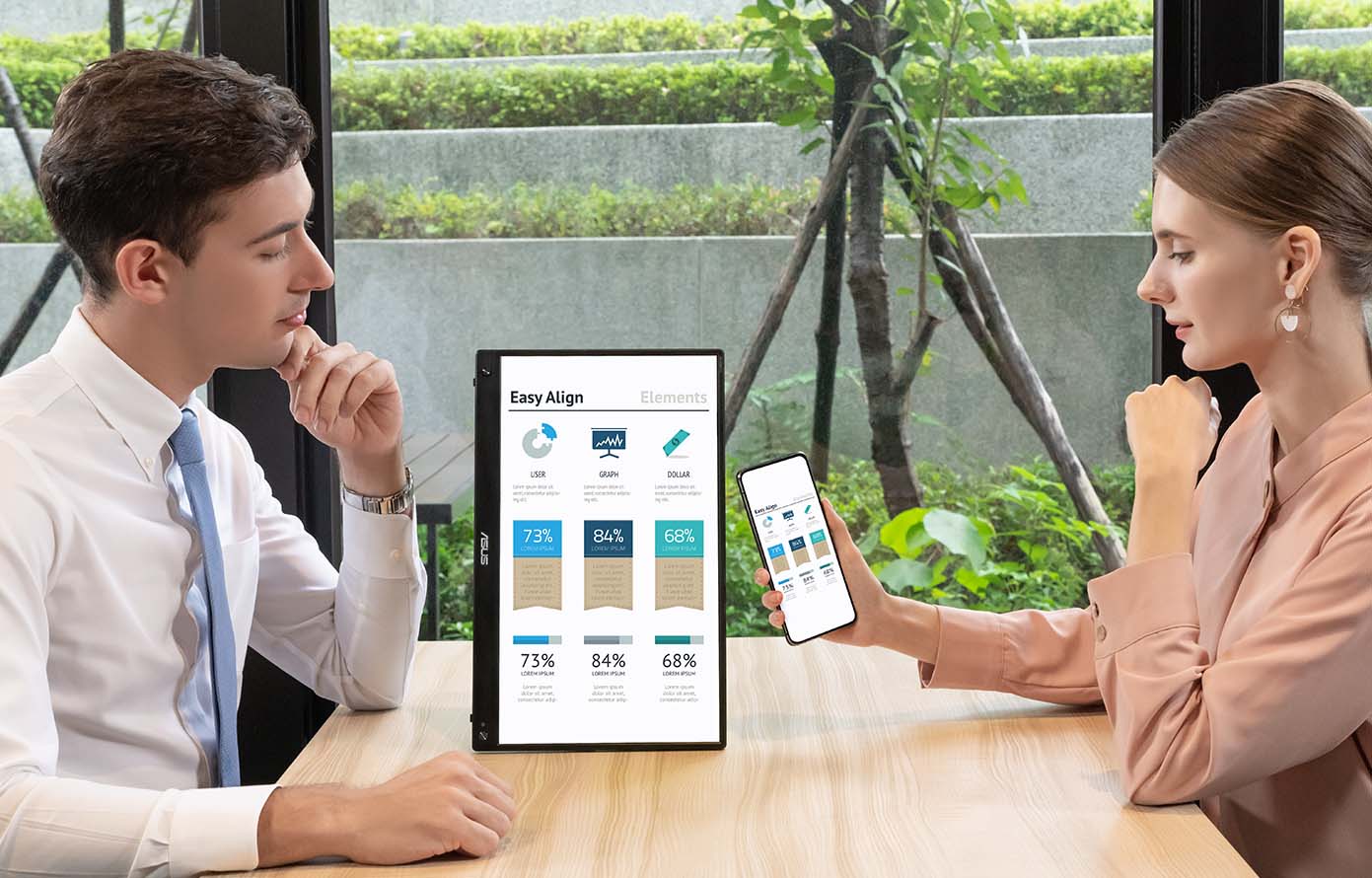 Wireless Projection
Ready

Embedded Battery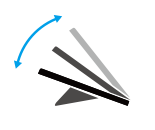 Ergo kick stand

USB Type-C
Monitor
Stay productive,
wherever you are!
ASUS ZenScreen portable monitors are the first in the world to feature a hybrid-signal solution that supports power and video transmission and enables compatibility with any laptop with a USB Type-C or Type A port.

Learn more >
MB16AP
MB16ACV
MB14AC
MB16ACE
MB16AC
MB16ACM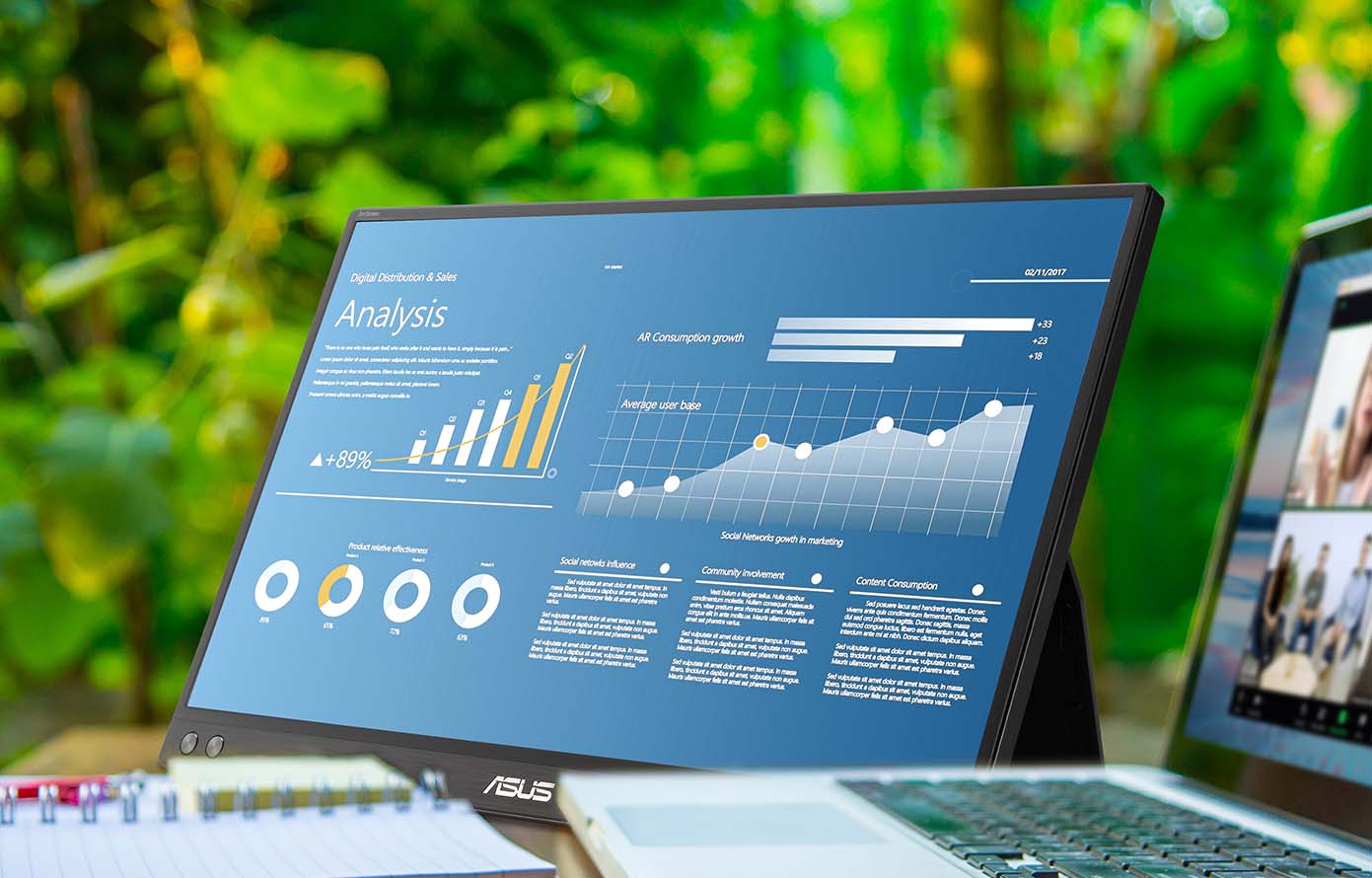 USB Type-C
Monitor

Hybrid Signal
Solution

Redefine your workspace
With its larger, frameless 23.8-inch FHD panel and multiple stand options, the ASUS ZenScreen MB249C offers complete versatility to meet any need. Perfect for working at home, office, or co-working spaces.
Learn more >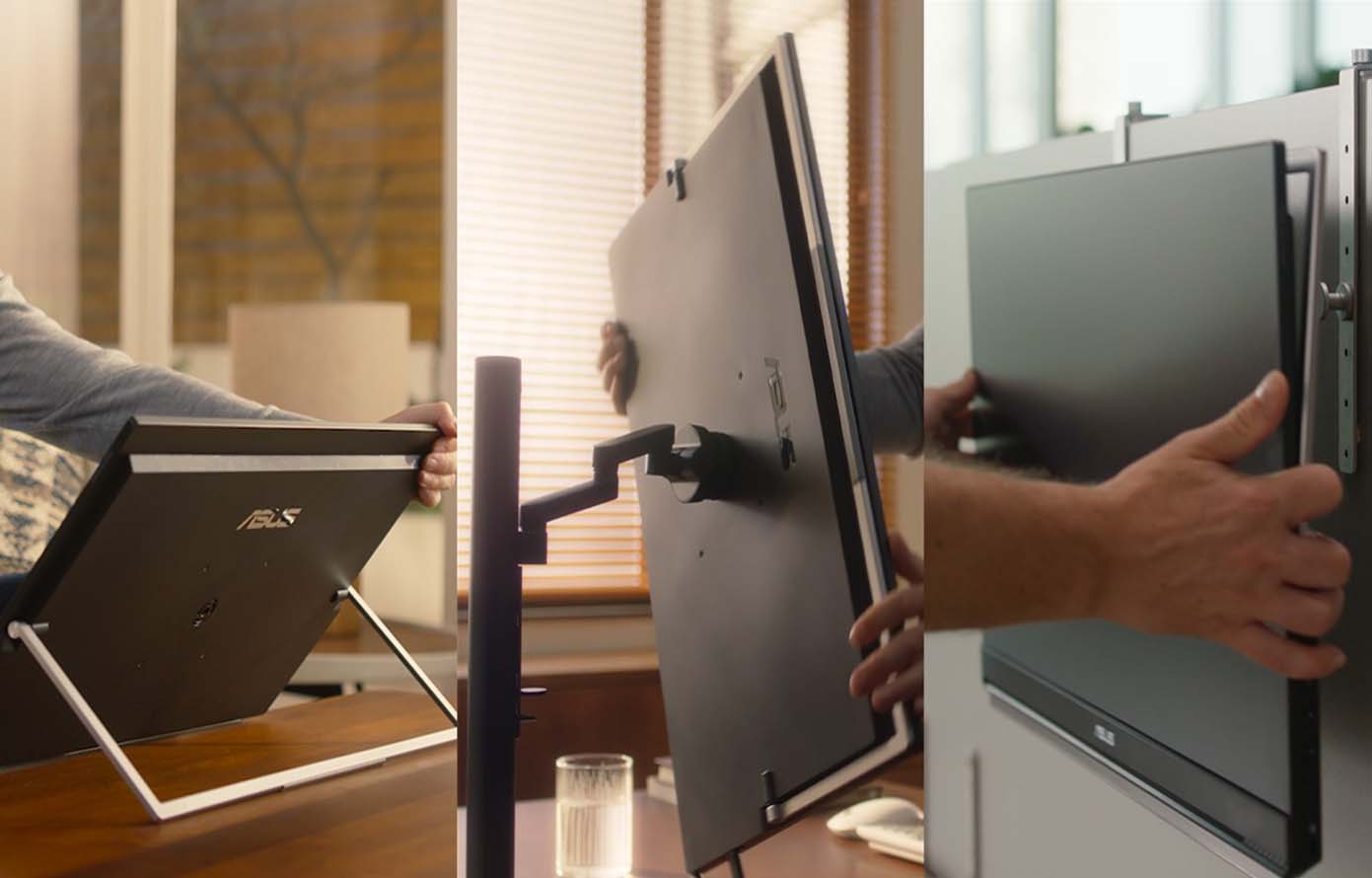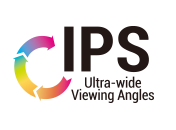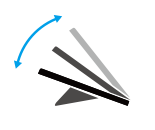 Ergo kick stand

Wall Mountable

Monitor Arm

USB Type-C
Monitor

Stereo Speaker
Best support your hybrid workflow
With a single USB-C cable, it's a simple a matter to plug-and-play when it's time to get work done.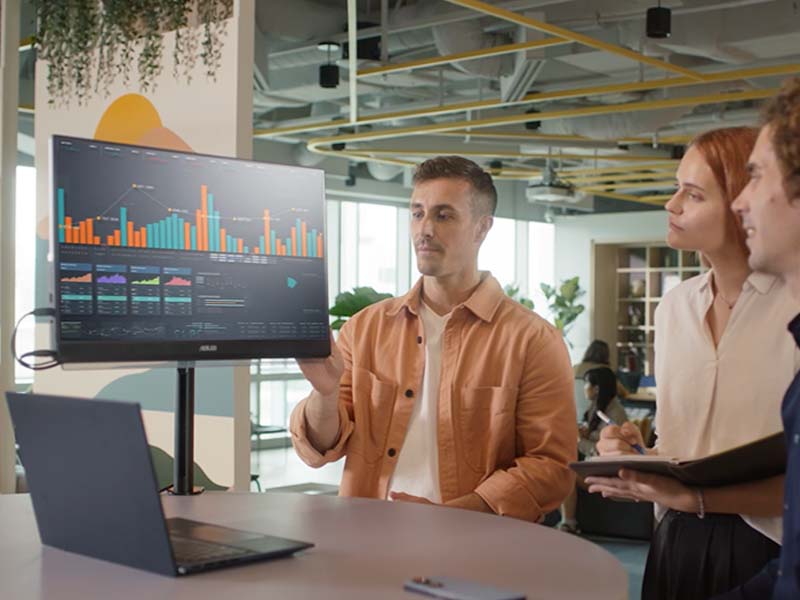 To ensure wide compatibility, ASUS will implement an easy firmware updater for future ZenScreen monitors.
* This will allow users to download the latest firmware to their laptop, run the updater, and let it update their ZenScreen monitors through a USB cable, all with one click.
* Applicable on selective models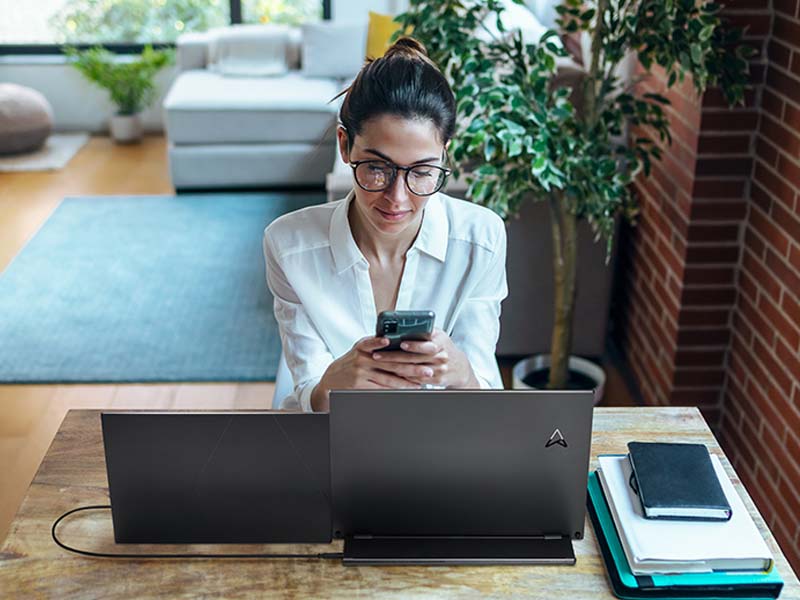 We include I/O ports on both sides of many ZenScreen monitors. This gives you extra versatility for setting up your screens in the way that best fits the moment.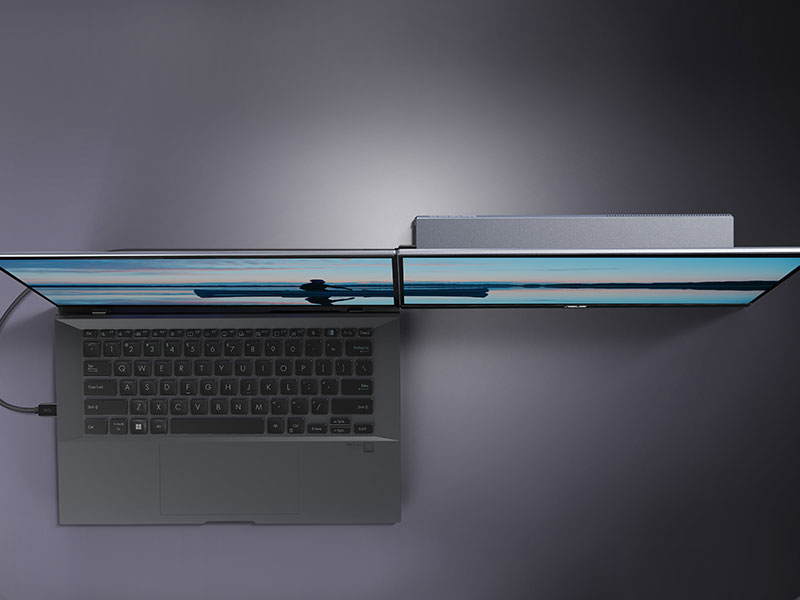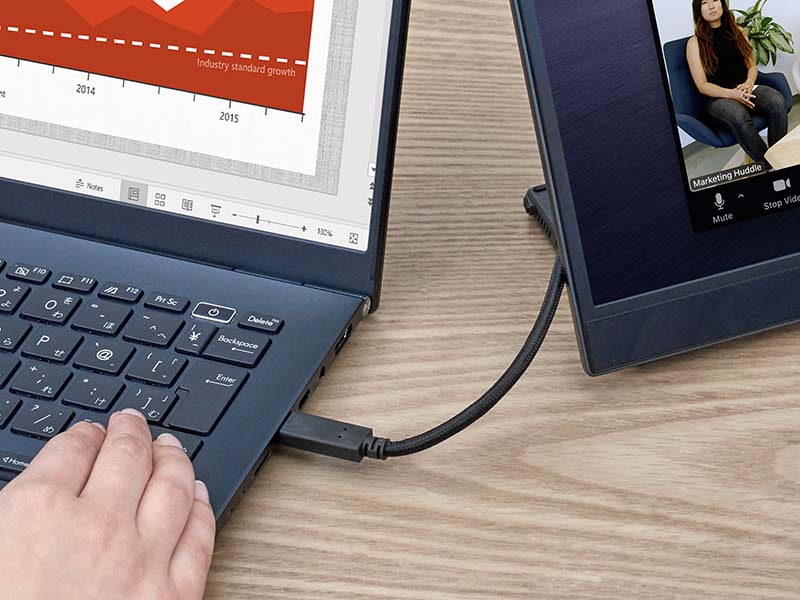 Our innovative stepless kickstand design holds the display securely at a wide range of angles, providing continuous tilt adjustment.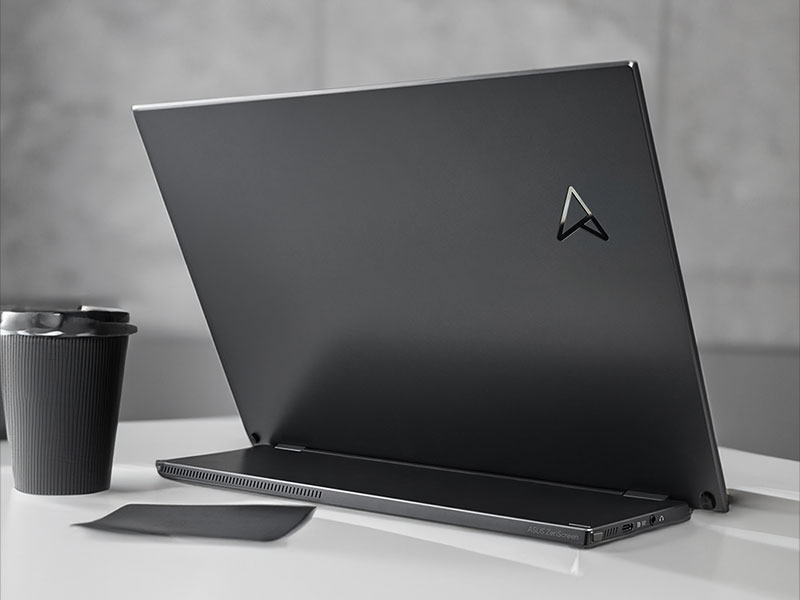 ZenScreen OLED MQ16AH produces extreme blacks and high perceptual brightness, with its brilliant OLED panel and HDR technologies able to display over a billion colors. Its cinema-grade 100% DCI-P3 color gamut and Delta E < 2 color accuracy make it a superbly versatile all-rounder for anyone ― including professional creators.
How to Protect ASUS OLED Monitors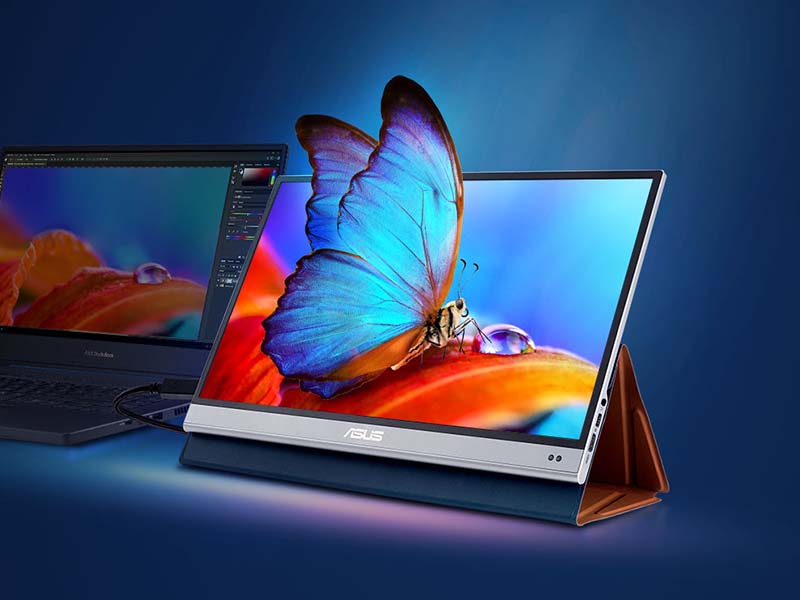 Durable for everyday work and travel
Shock tests

High-G shocks to simulate knocks and bumps

Drop tests

Multi-sided drop onto a steel plate mimics desk accidents

Vibration test

Withstands 5-500Hz physical vibrations in all directions

Bumping test

Tests that simulate transportation and travel bumping
I/O-overload testing
ASUS ZenScreen's I/O port is designed with stringent brackets to reinforce the ports for better connectivity.
Hinge testing
ASUS ZenScreen's strong hinge has been torture-tested to endure at least 10,000 open-and-close cycles.
Protective sleeve included
With their slim and sleek designs, ZenScreen portable monitors are easy to slip into a laptop bag or satchel alongside your laptop — and we include a protective sleeve to keep it safe and clean.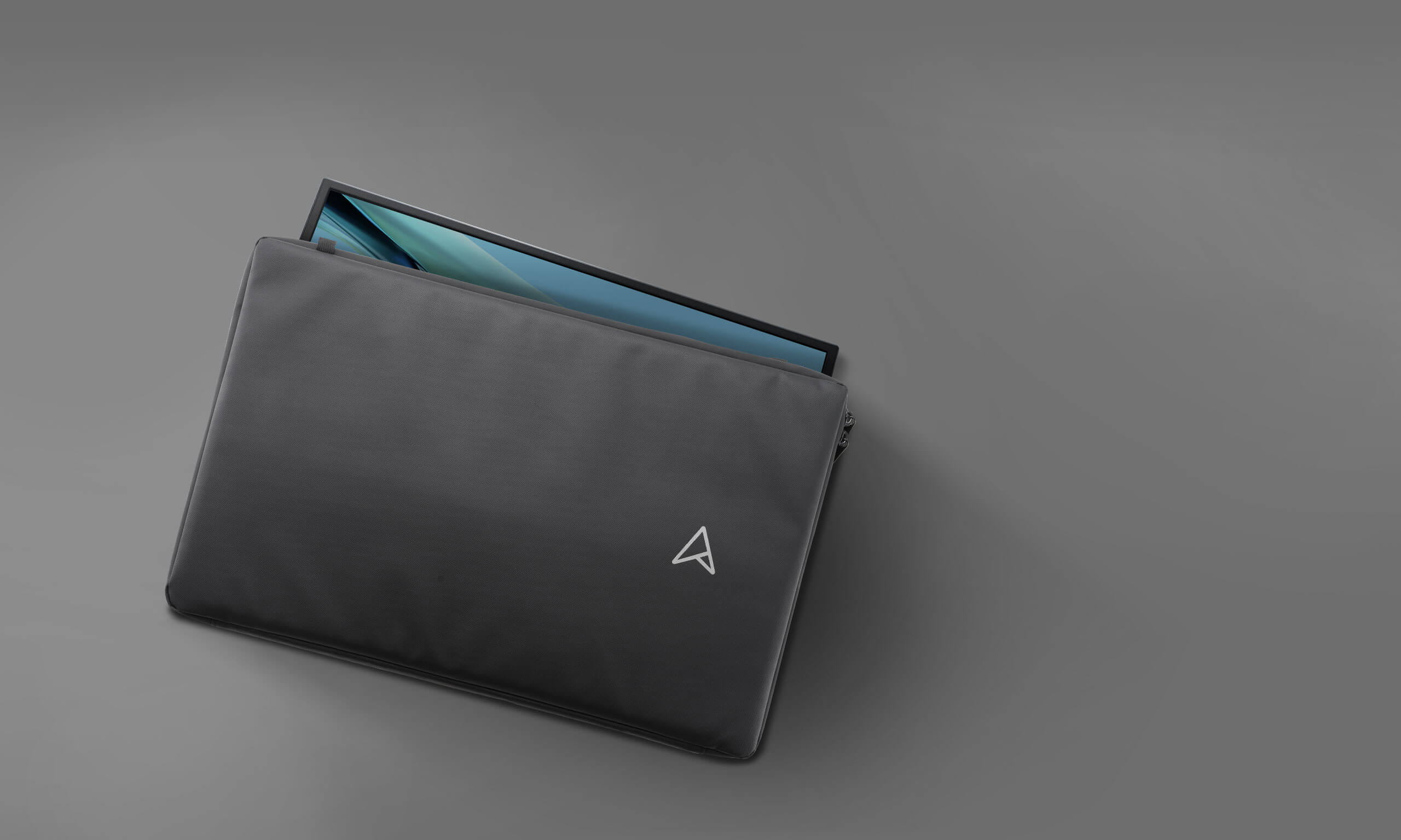 Highly Compatible
With a reputation as a world-renowned laptop manufacturer, ASUS offers a wide range of laptops for everyday users, gamers, creators and more. This ensures excellent compatibility between ZenScreen monitors and your devices.
Laptop ▾

Mobile ▾

Gaming console ▾
Mac series

(Thunderbolt)

PC

(USB Type-A & USB Type-C witout video out)

PC

(USB Type-C with video output function)

*Please install DisplayLink (USB Monitor Driver) prior to first use of USB 3.2 connection

How to identify my device is a full function USB-C port (support DP out function)?


ASUS ZenScreen design and aesthetic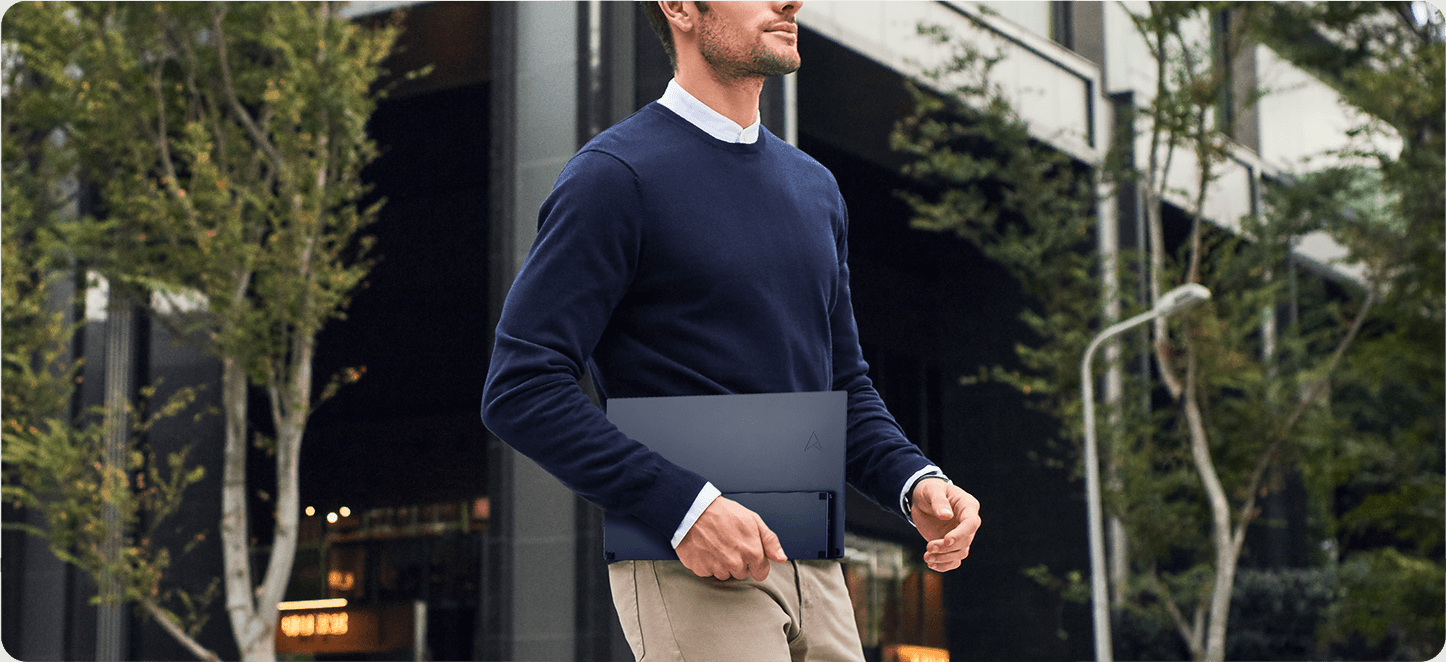 Ultra-lightweight and sleek design for pros

Smooth and comfortable sense of touch
We carefully engineer the radius of the edges of every ZenScreen display for a smooth feel that's comfortable to hold in your hand, with no scratchy elements — and no shabby plastic.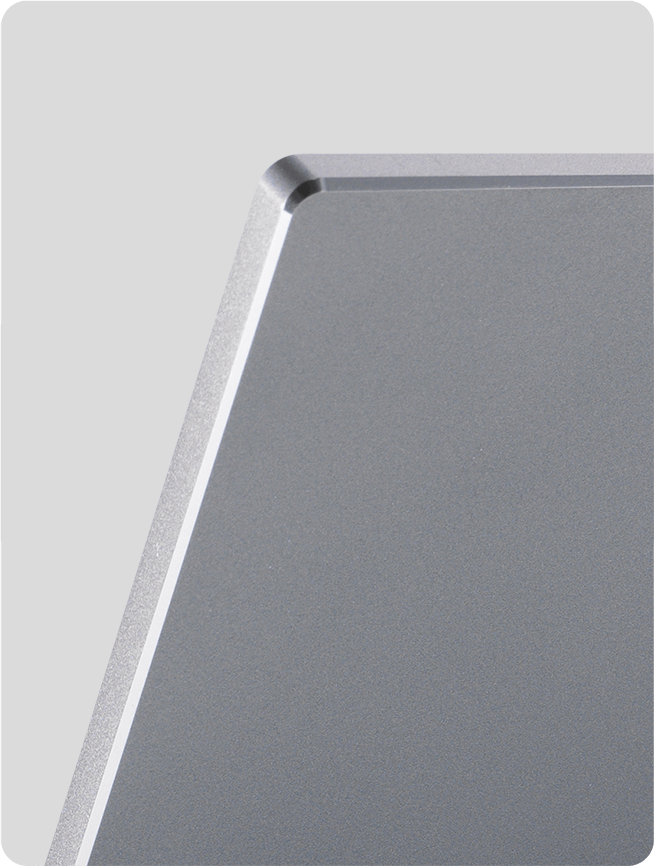 Exquisite attention to aesthetic detail
ZenScreen displays offer a sleek, luxurious aesthetic with their diamond-cut edges and an elegant hairline finish.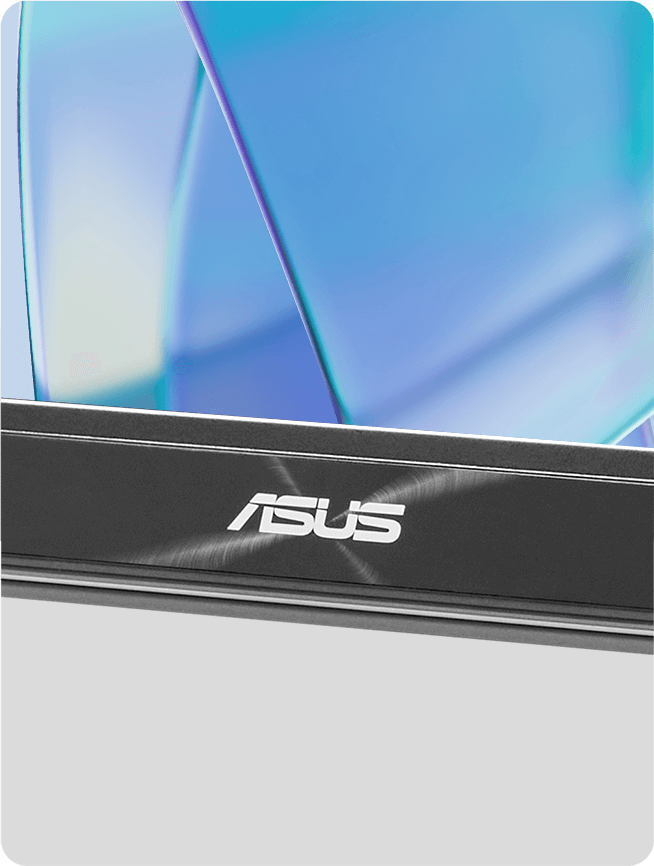 An innovative smart case
Protects ZenScreen OLED MQ16AH from dust and scratches, and the case can be folded into a stand to prop the monitor up in different positions.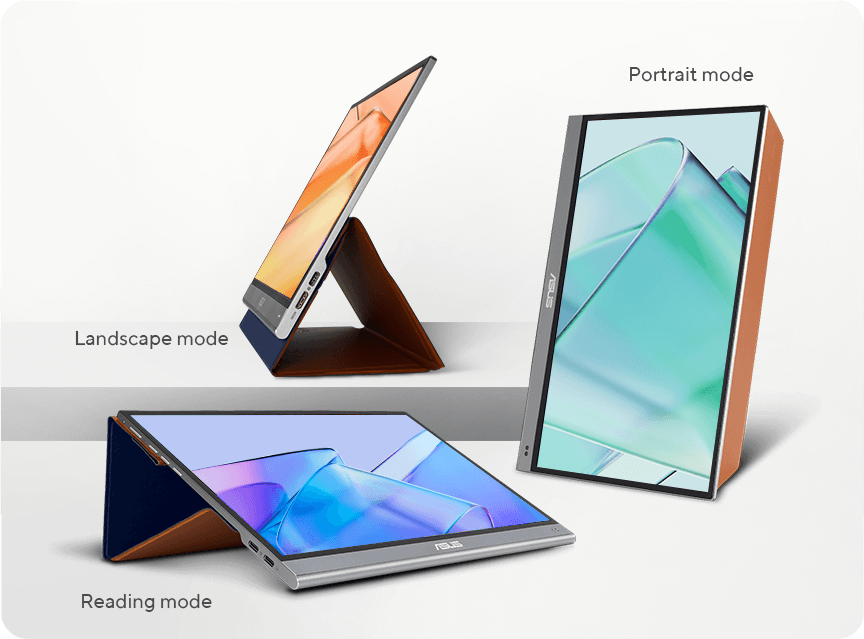 Versatile and adapts to all your needs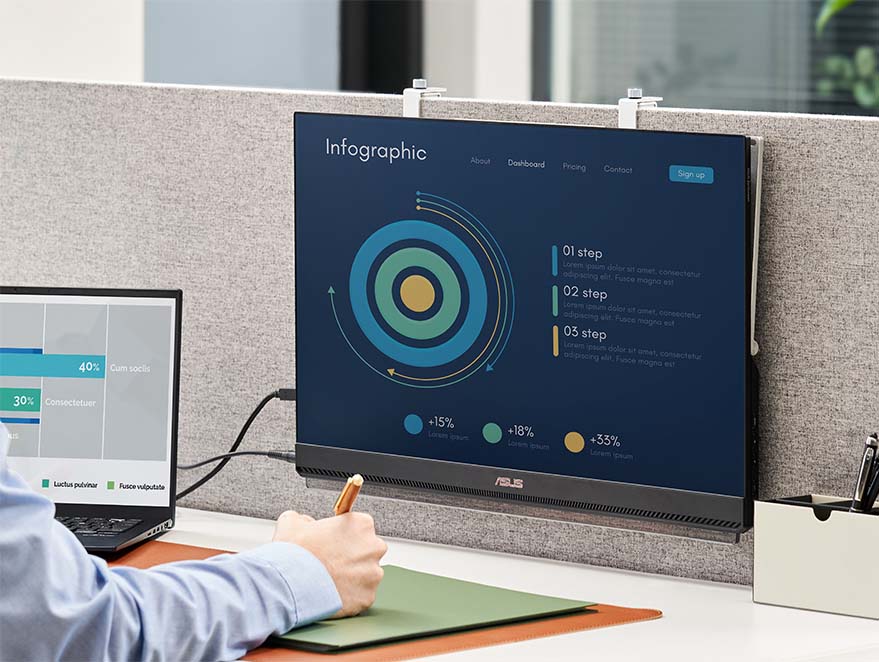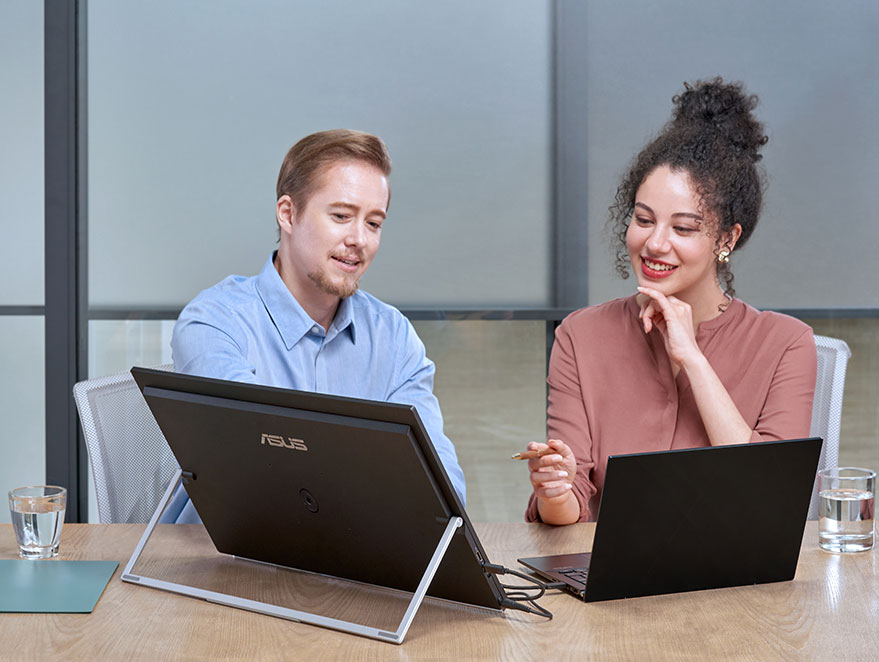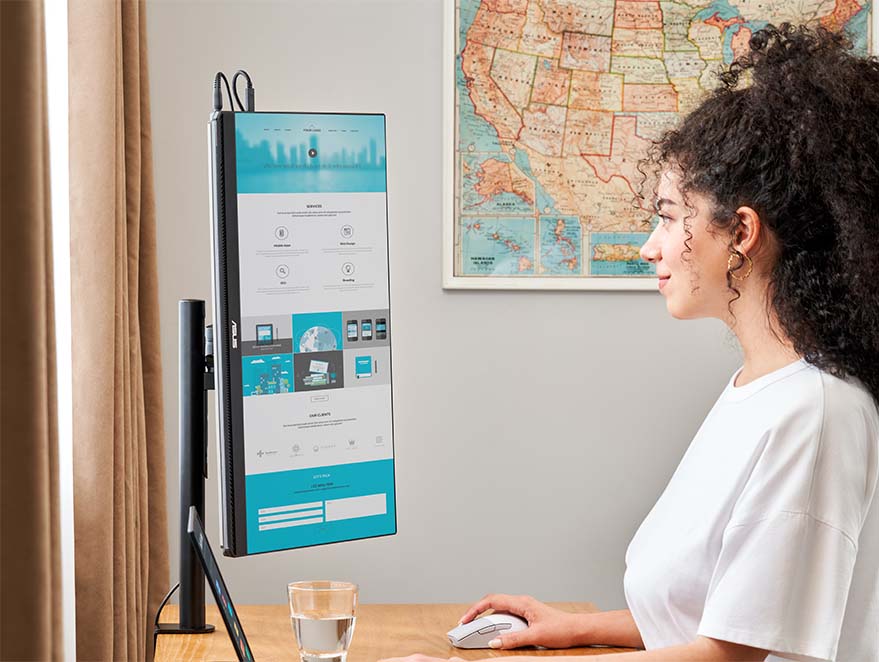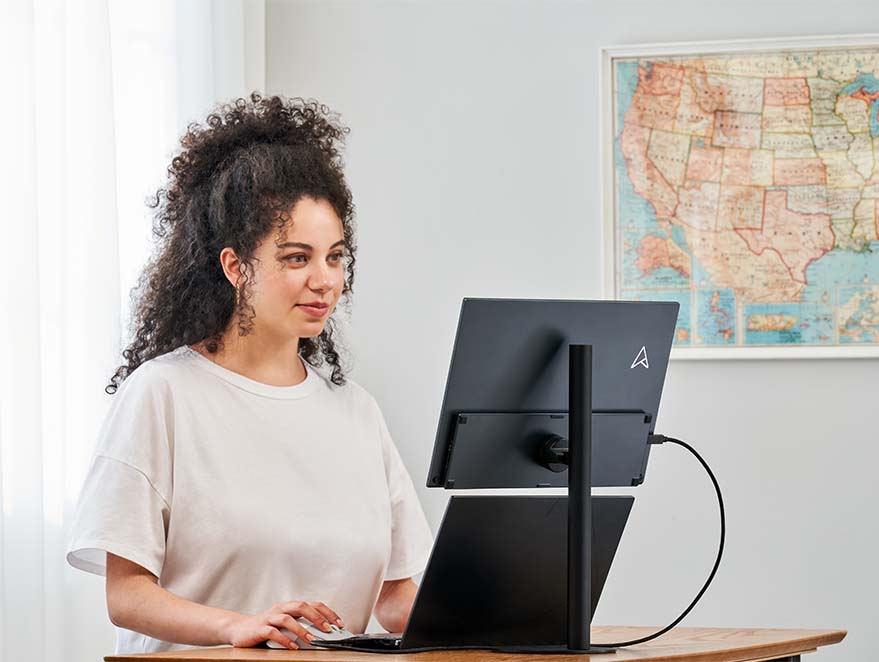 Multiple display modes supported with PC and mobile

Extended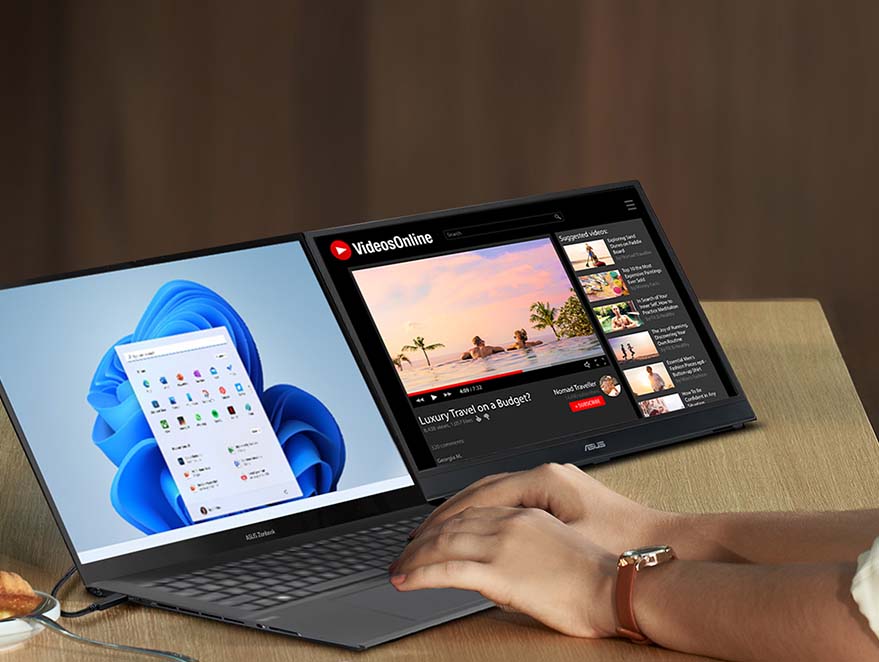 Multiple display modes supported with PC and mobile

Mirror mode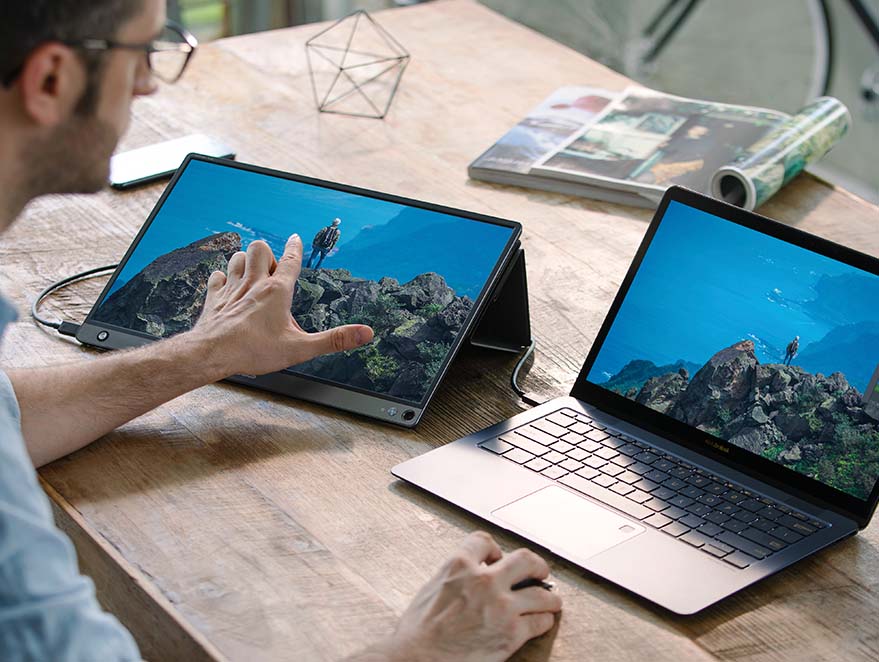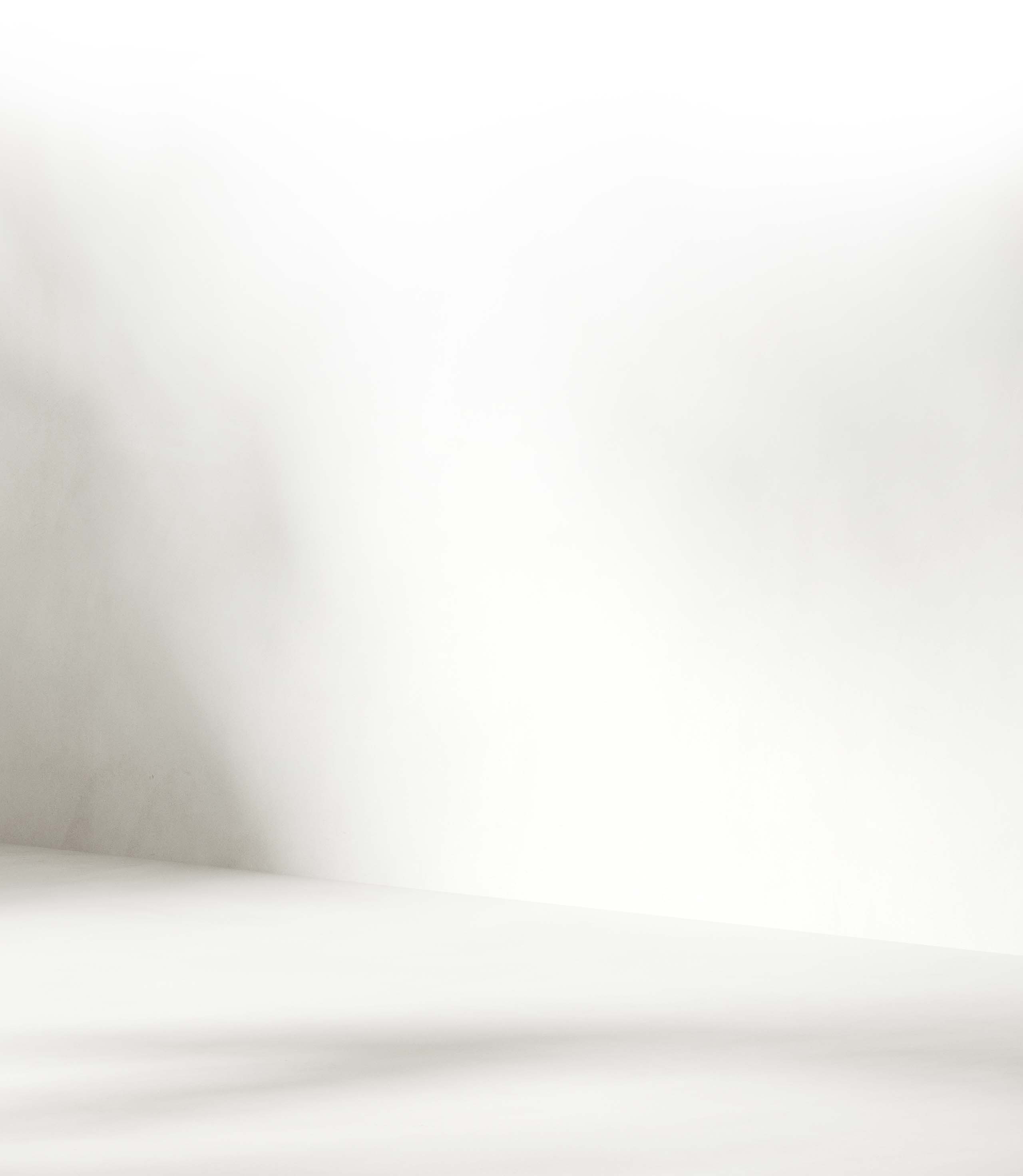 Comfort-maximizing ergonomic stand
ZenScreen Stand MTS02D maximizes viewing comfort by positioning your display at eye level to reduce pressure on your neck and back. It boasts a 1/4-inch tripod socket that's compatible with ASUS ZenScreen portable monitors and ROG Strix portable gaming monitors.*
*Supported weight range: 590g-1150g.
*Applicable with select models with tripod socket.
Watch how to setup >
Check out our latest reviews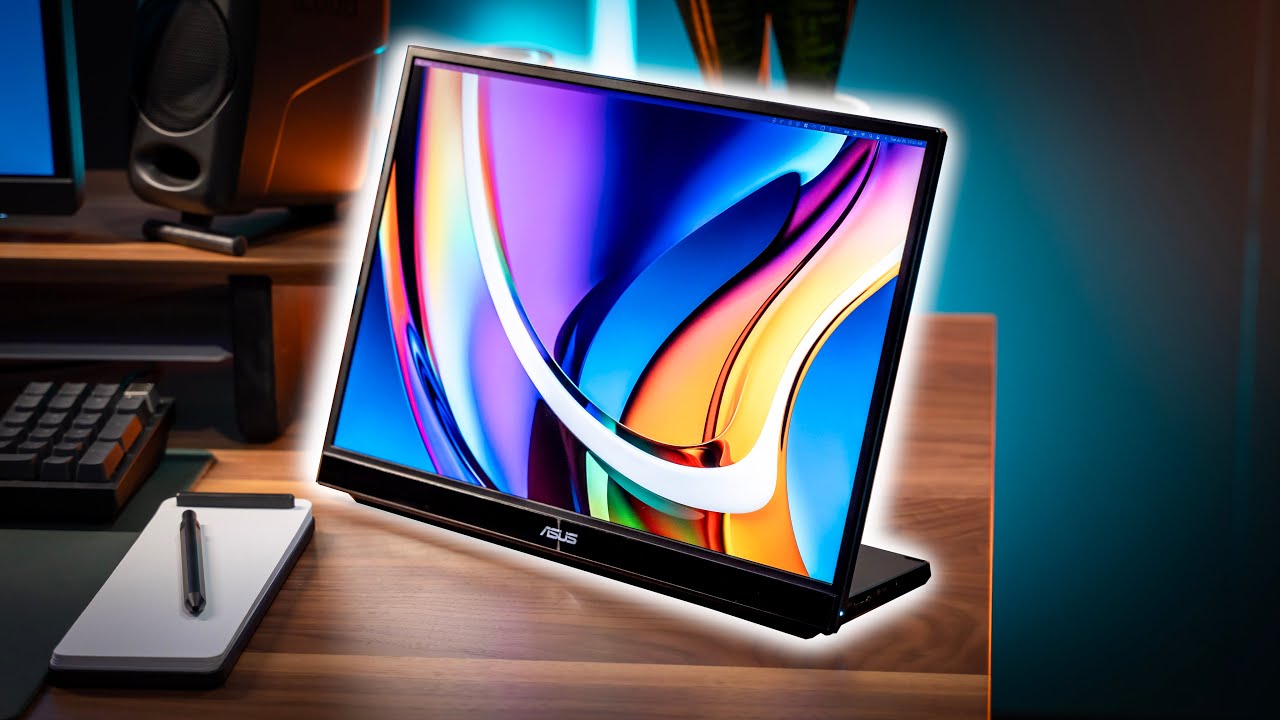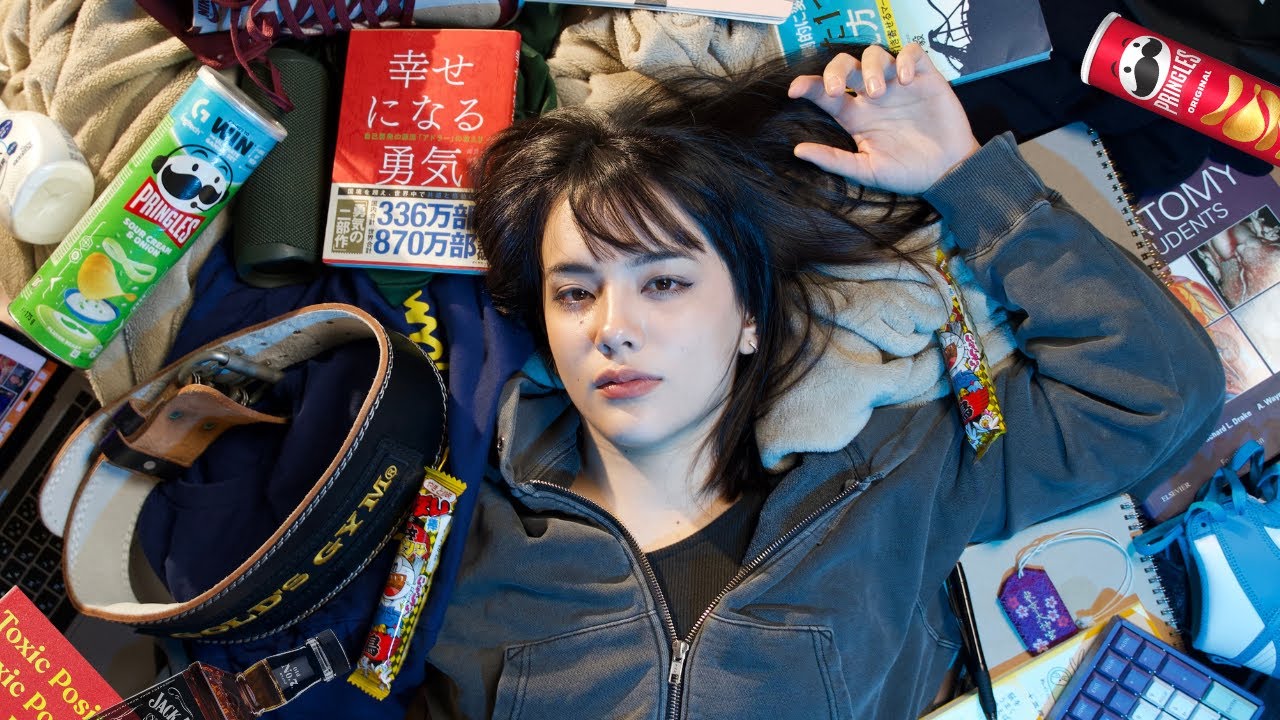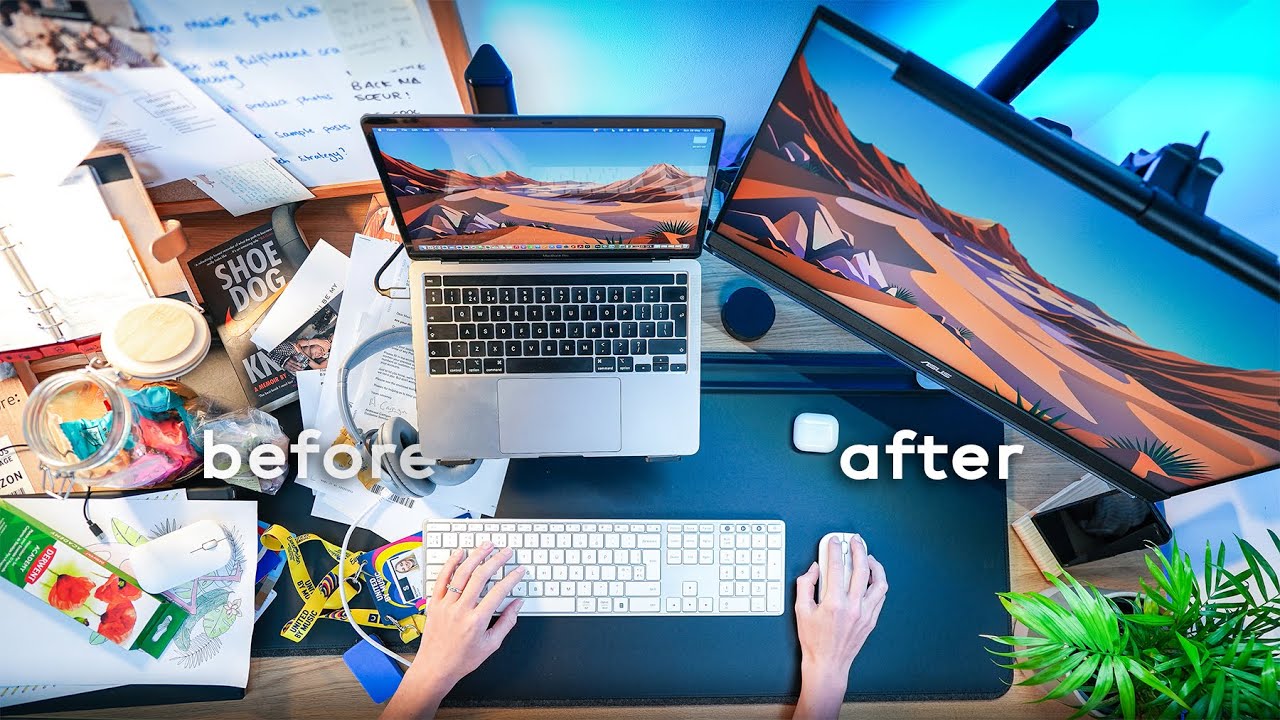 ASUS ZenScreen is designed to protect our planet
We leverage Design Thinking and technological advancement in sustainability to introduce eco-friendly product, which in turn, minimizes our impact on the planet and helps to make our business model more environmentally friendly.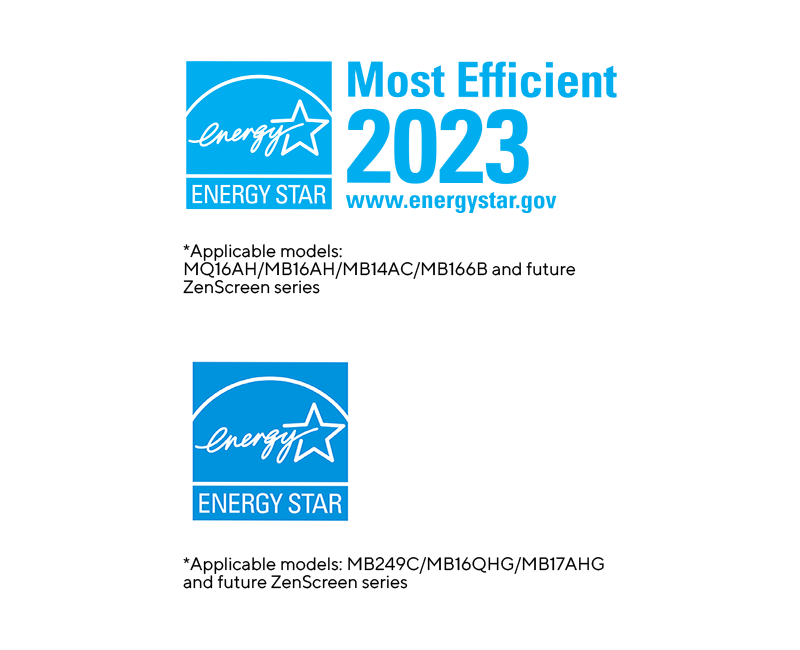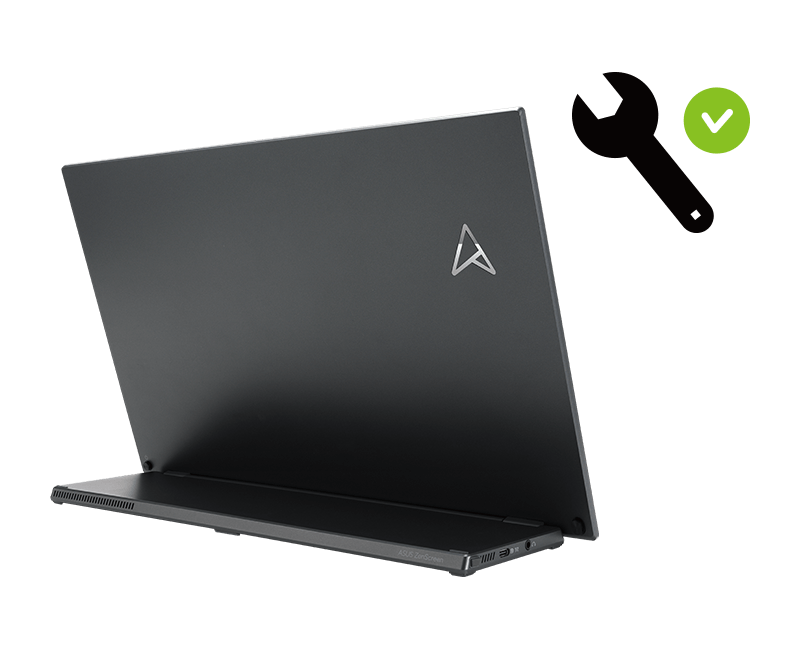 01

Green Certifications &
Energy efficiency

ASUS ZenScreen are designed in Eco mode for power saving, and meet the latest regulatory and environmental standards such as Energy Star®.

02

Responsibly designed &
Eco-friendly materials

Our ZenScreen monitors are utilized mercury-free LED backlit panel in product design, and engineered with strong, durable and repairable parts, ensuring better quality for you — and a more-sustainable environment for us all.

03

Sustainable packaging

The ZenScreen monitors* are FSC@ Mix-certified, thanks to their use of sustainable packaging. The eco-friendly, paper-based materials are both lightweight and reduce overall volume — enabling more-efficient shipping.