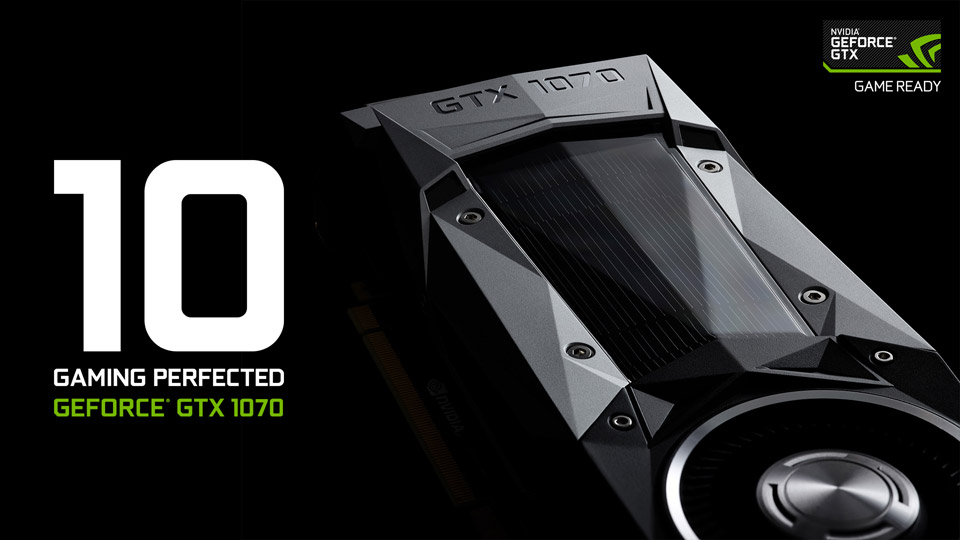 The Most Advanced Gaming Graphics Card Ever Created
ASUS GeForce® GTX 1070 Founders Edition is powered by the new NVIDIA Pascal™ architecture and bundled with a free 1-year premium license of customized ASUS GPU Tweak II and XSplit Gamecaster for intuitive performance tweaking and instant gameplay streaming. It enables truly game-changing performance with captivating sights and sounds, as well as next-generation VR performance that offers the lowest latency and plug-and-play compatibility with leading headsets.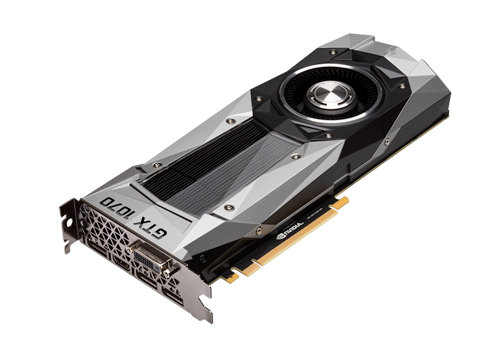 I/O Ports Highlight
1 x Native DVI-D
1 x Native HDMI
3 x Native DisplayPort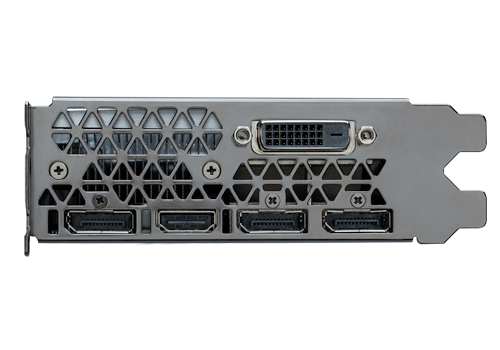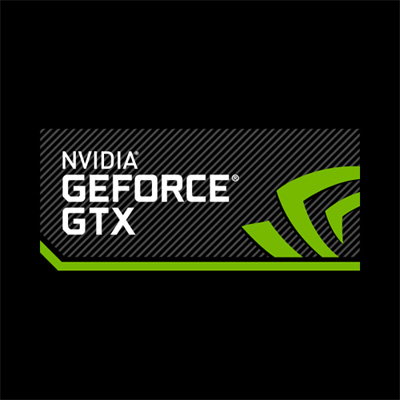 The Ultimate Gaming Platform
Take on today's most challenging, graphics-intensive games without missing a beat. The GeForce GTX 1070 graphics card delivers new levels of gaming performance and immersive VR, powered by the speed and power of NVIDIA Pascal™—the most advanced GPU ever created.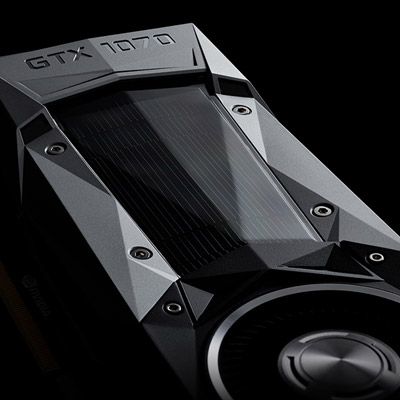 Performance
With ultra-fast FinFET and next-generation memory technologies, plus support for DirectX 12 features, the GeForce GTX 1070 is a quantum leap in performance and power efficiency. This means you can count on the fastest, smoothest, most power-efficient gaming experiences.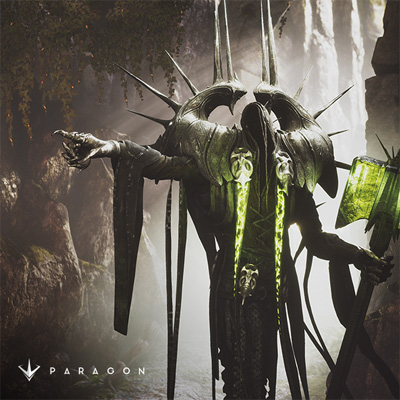 Breakthrough Gaming Technologies
Get the latest NVIDIA GameWorks™ technologies for smooth gameplay, cinematic experiences, and revolutionary 360-degree image capture—even in VR. Plus, get the performance to drive the latest displays, including VR, ultra-high-resolution, and multiple monitors.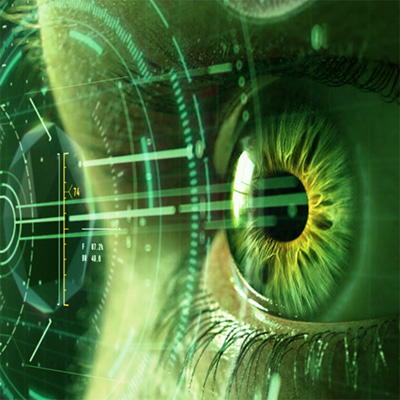 VR Ready
Experience next-generation VR performance, the lowest latency, and plug-and-play compatibility with leading headsets—driven by NVIDIA VRWorks™ technologies. VR audio, physics, and haptics let you hear and feel every moment.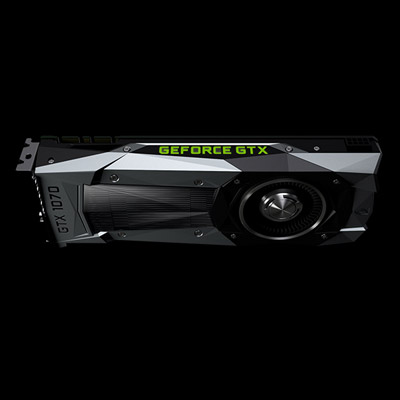 Groundbreaking New Design
The new GeForce GTX 1070 is meticulously crafted to offer superior power efficiency and premium materials, so it runs as cool as it looks.
GPU Tweak II with XSplit Gamecaster
GPU Tweak II:
Intuitive performance tweaking
Adjust clock speeds, voltages and fan speeds to tune your graphics card(s) exactly how you want to. Select between GPU Tweak's Standard or Advanced modes depending on your level of experience.

Choose Standard Mode to access Intuitive options for easy tweaking. This is great for those learning how to tune graphics cards. Alternatively try out the Advanced Mode for sophisticated and extensive tuning options that enable complete control for experienced overclockers.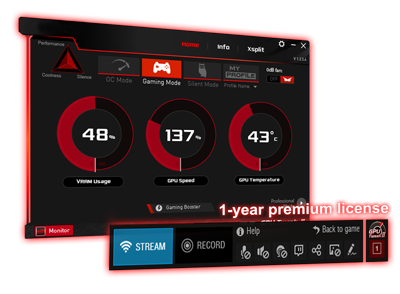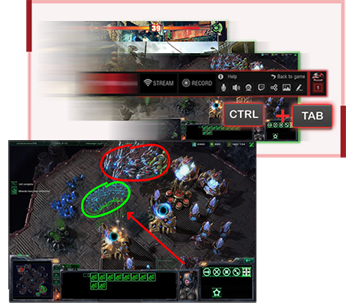 XSplitGamecaster:
Instant gameplay streaming
Now, you can also launch XSplit Gamecaster to bring up the in-game overlay and start streaming or recording your gameplay with the click of a button. You can also try the in-game annotations and video editor features to enhance your game stream experience.
Learn more about XSplit Gamecaster

Powered by
NVIDIA® GeForce® GTX 1070

GeForce® GTX VR Ready
Discover next-generation VR performance, the lowest latency, and plug-and-play compatibility with leading headsets—driven by NVIDIA VRWorks™ technologies.

NVIDIA® G-SYNC ready
Delivers the smoothest and fastest gaming experience by synchronizing display refresh rates to the GPU, eliminating screen tearing and minimizing display stutter and input lag.

SLI Support
Multi-GPU technology for extreme performance.
Compare (0)