[AiMesh] Can I assign a preferred Uplink AP in an AiMesh system?
To provide you more detailed instruction, you can also click ASUS Youtube video link below to know more about How to manage your AiMesh extendable network with the ASUS Router app.
Yes. And it's really easy.
Generally, the AiMesh system will make an auto connection to a better performance uplink AP.
But if you prefer to set up by yourself, here's what you should try:
Introduction
Note 1: The following feature requires firmware version later than 3.0.0.4.386.
You can find the supported model list at Whole Home Mesh WiFi Systems - All series|ASUS Global
For more information about AiMesh, please go to: AiMesh whole home mesh wifi system | ASUS
Note 2: ZenWiFi AC is unsupported in this feature.
Not supported list:
(1)ZenWiFi AC Mini (CD6)
(2)ZenWiFi AC (CT8)
1). Connect your computer to the router via wired or WiFi connection and enter your router LAN IP or router URL http://www.asusrouter.com to the WEB GUI.
your login username and password on the login page and then click [Sign In].

Note: Please refer to [Wireless Router] How to enter the router's GUI to learn more.
2). Go to [AiMesh] -> [Topology] tab. Select a node you're going to set up.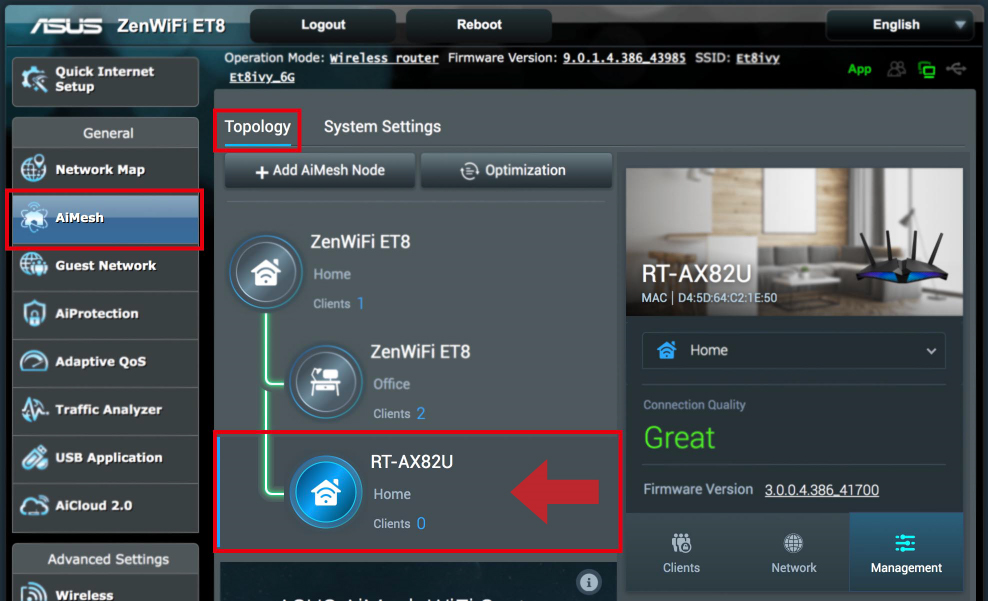 3). Click [Management] tab on the right column, then find [Preferred WiFi Uplink AP] below.
Click

(Default remains "Auto", and it's about to change later)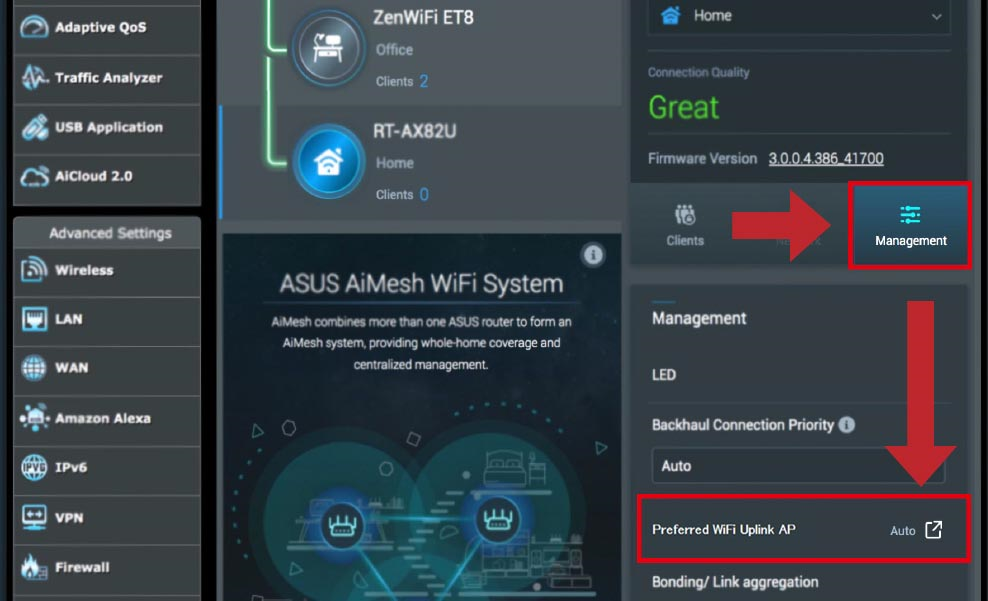 4). Select an uplink AP and press Ok to start processing.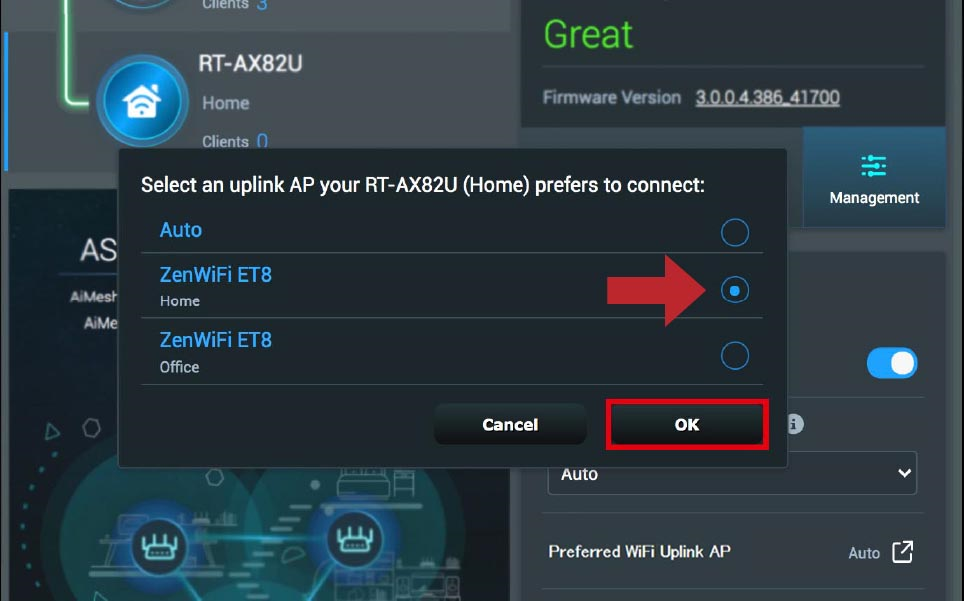 5). The uplink AP has been replaced by your setting now.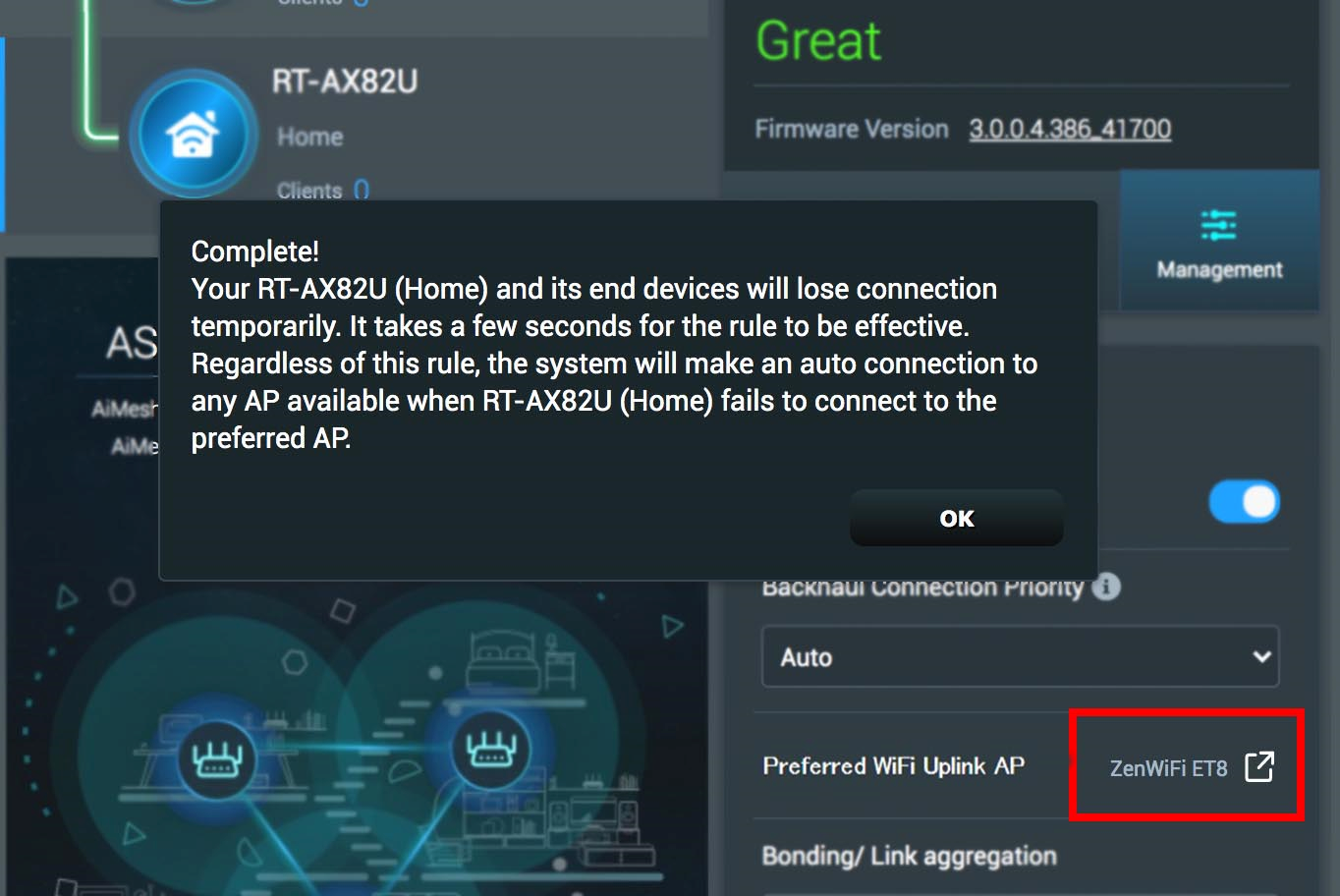 Note:
1). Log in to your ASUS Router App and Click Devices on the bottom.
2). Select a node under tab "ALL" and Click it.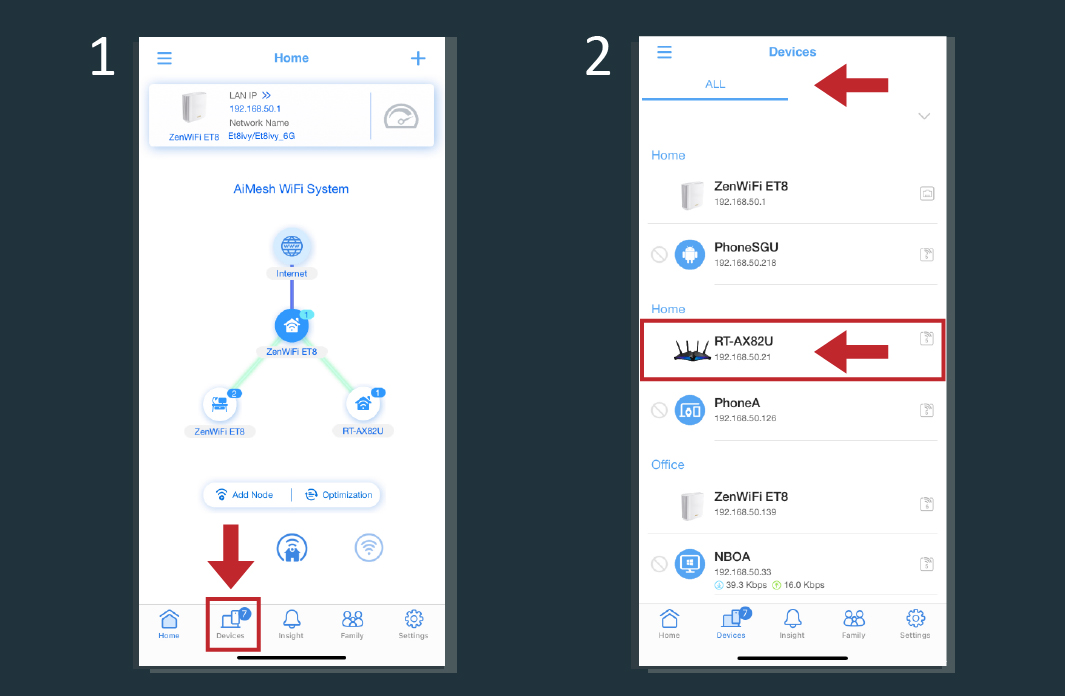 3). Click Preferred WIFI Uplink AP. (Default remains "Auto")
4). Select an uplink AP and click Apply.
Note: You can also press

to read more details about this feature before you apply.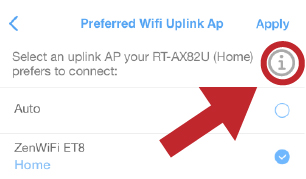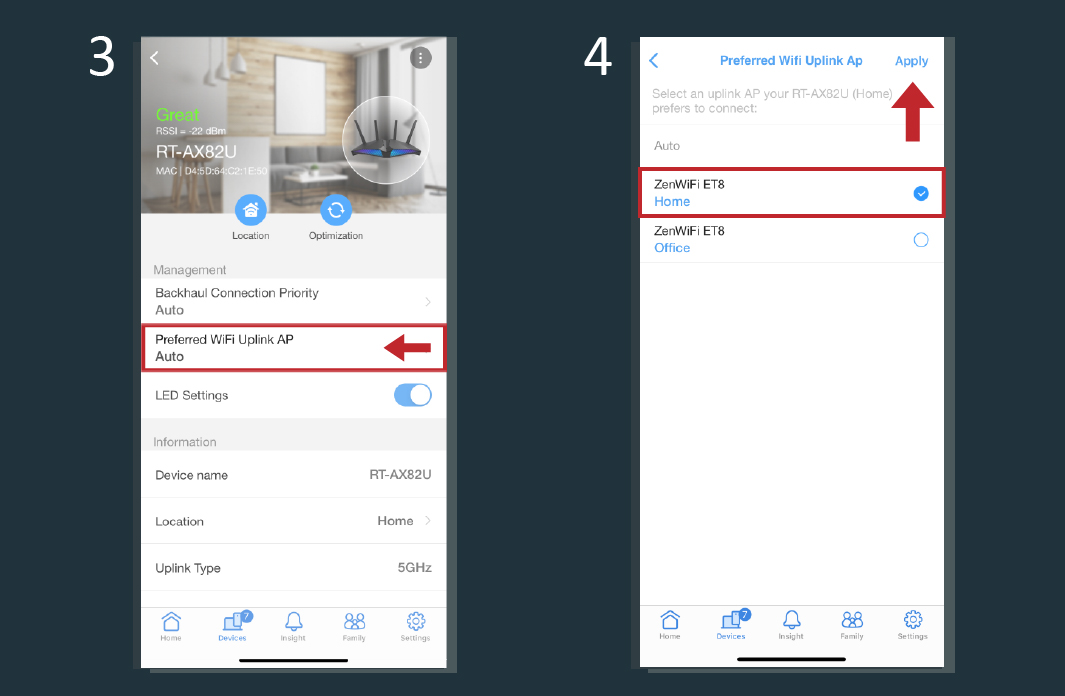 5). Back to device page, the uplink AP is now as your assignment.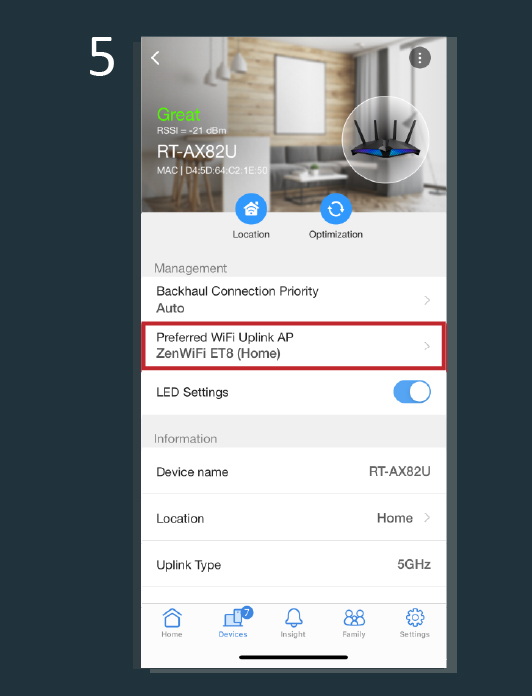 Notice:
The node you just configured and its end devices will instantly experience a signal lose until it's fully adopted.\
In the followings conditions, the AiMesh system will automatically help you reach another AP with strongest signal statues to ensure the best connectivity:
1.The node is using a wired connection.
2.Preferred uplink AP is powered off, offline, or the signal is too weak.
​
How to get the (Utility / Firmware)?
You can download the latest drivers, software, firmware and user manuals in the ASUS Download Center.
If you need more information about the ASUS Download Center, please refer this link.