Product
TUF Gaming TF120 ARGB Fan - Single Pack, TUF Gaming TF120 ARGB Fan - Triple Fan Kit with ARGB Controller
[TUF GAMING TF120] AURA Setup Guide
When you have TUF Gaming TF120 ARGB fan and you'd like to setup RGB lighting and effects, please follow below steps.
Requirements
TUF Gaming TF120
ASUS motherboard with ARGB header
Latest version of Armory Crate software
Step 1 - Fan Installation
Power off your system before fan installation.
If using the TF120 controller, connect up to four fans to it directly, and then use the supplied cable to plug the controller into an ARGB header on the motherboard.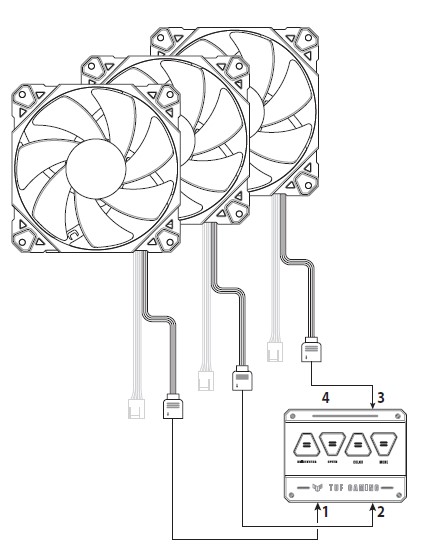 If using a single TF120 fan, connect it directly to the motherboard.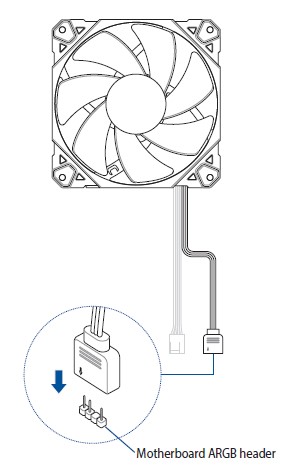 Step 2 - Utility Installation
Power up the system and install Armory Crate software.
Step 3 - Aura Configuration
We take ROG STRIX Z590-F for example.
Click [Device] and then [ROG STRIX Z590-F].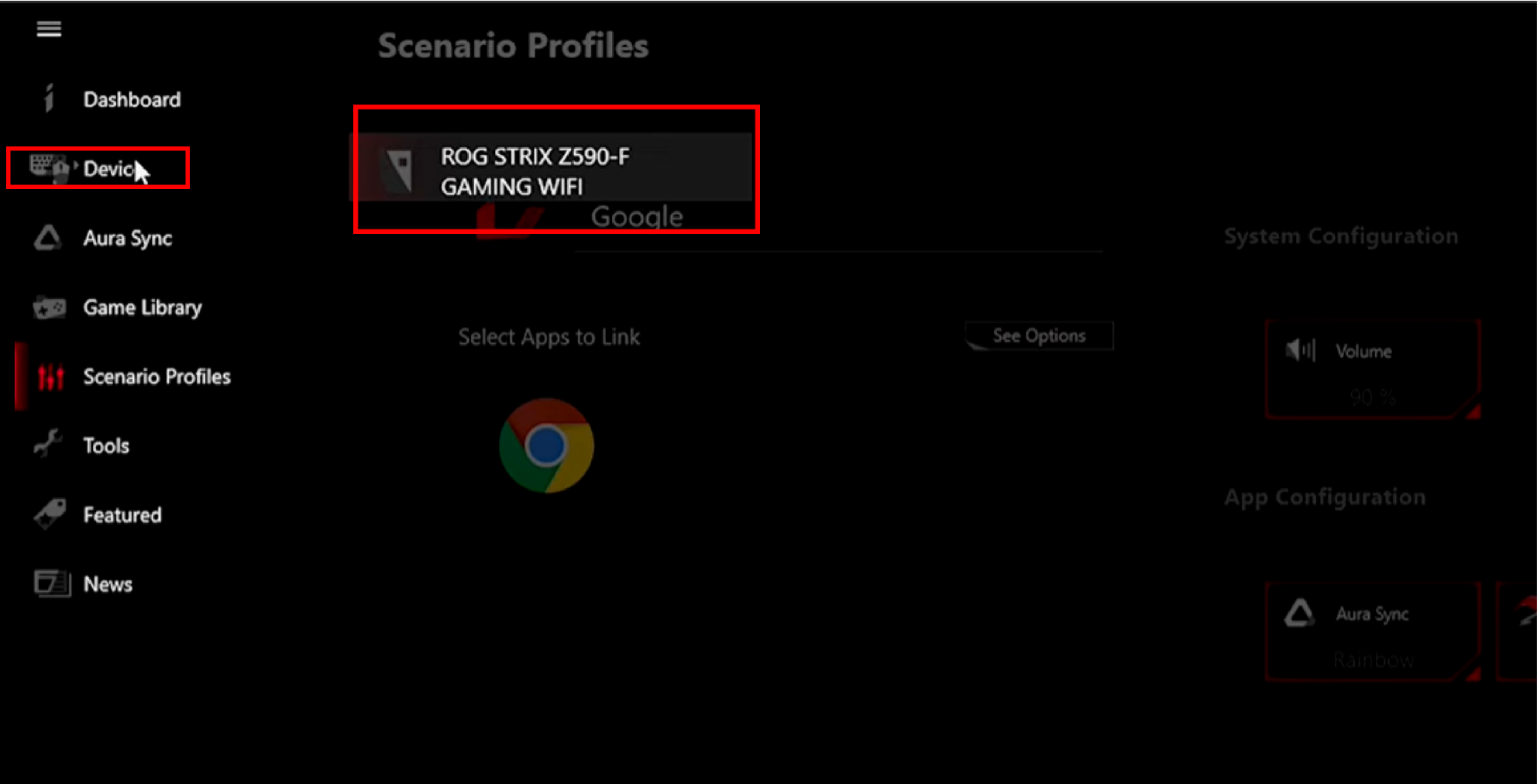 Step 4 - TF120 Configuration
Choose [Addressable Headers]. Choose [Gen 1] and enter [32] for the number of LEDs, then click [Done].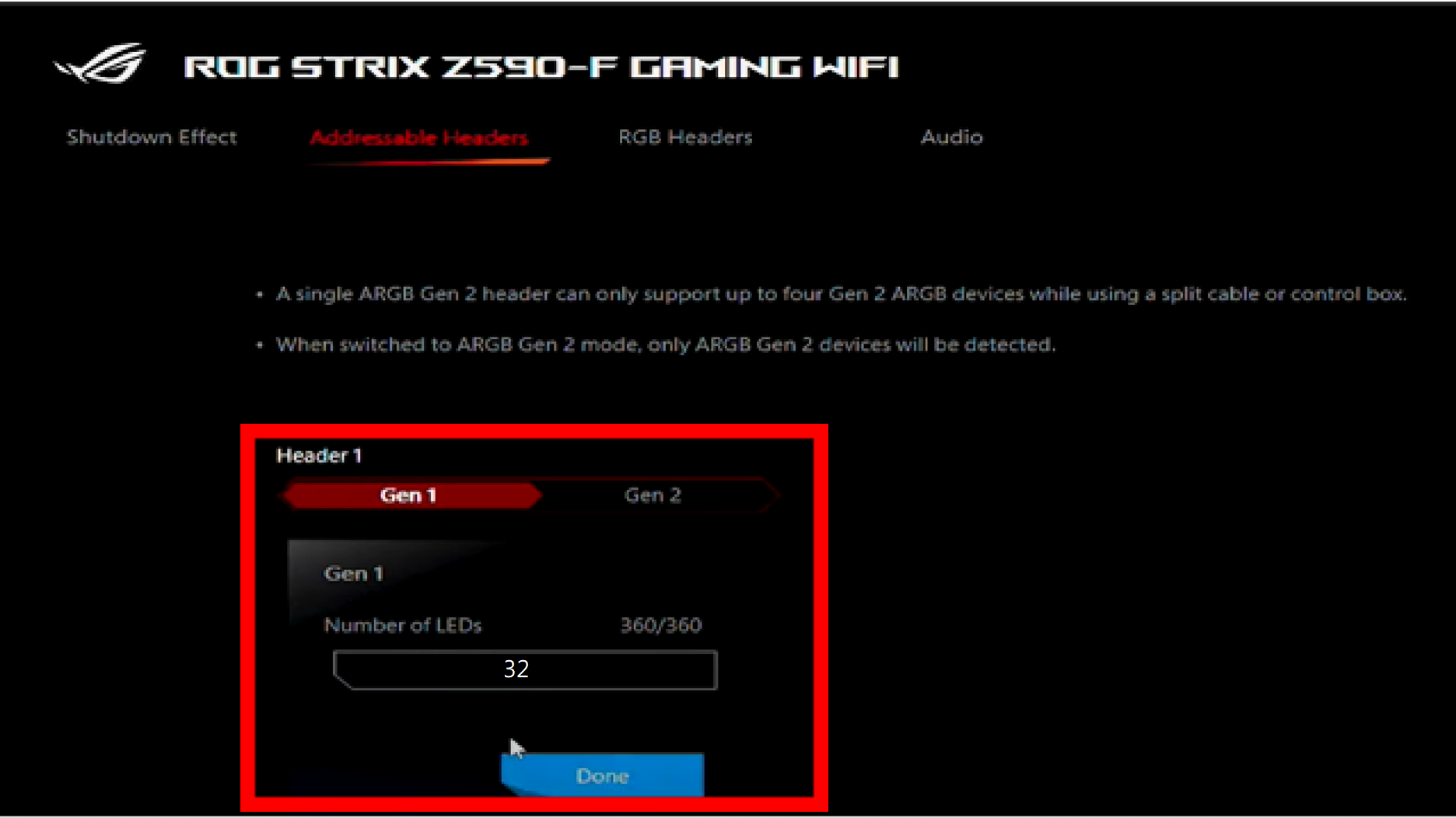 Step 5 - TF120 Recognition
Now your TF120 has been correctly recognized as an ARGB LED strip.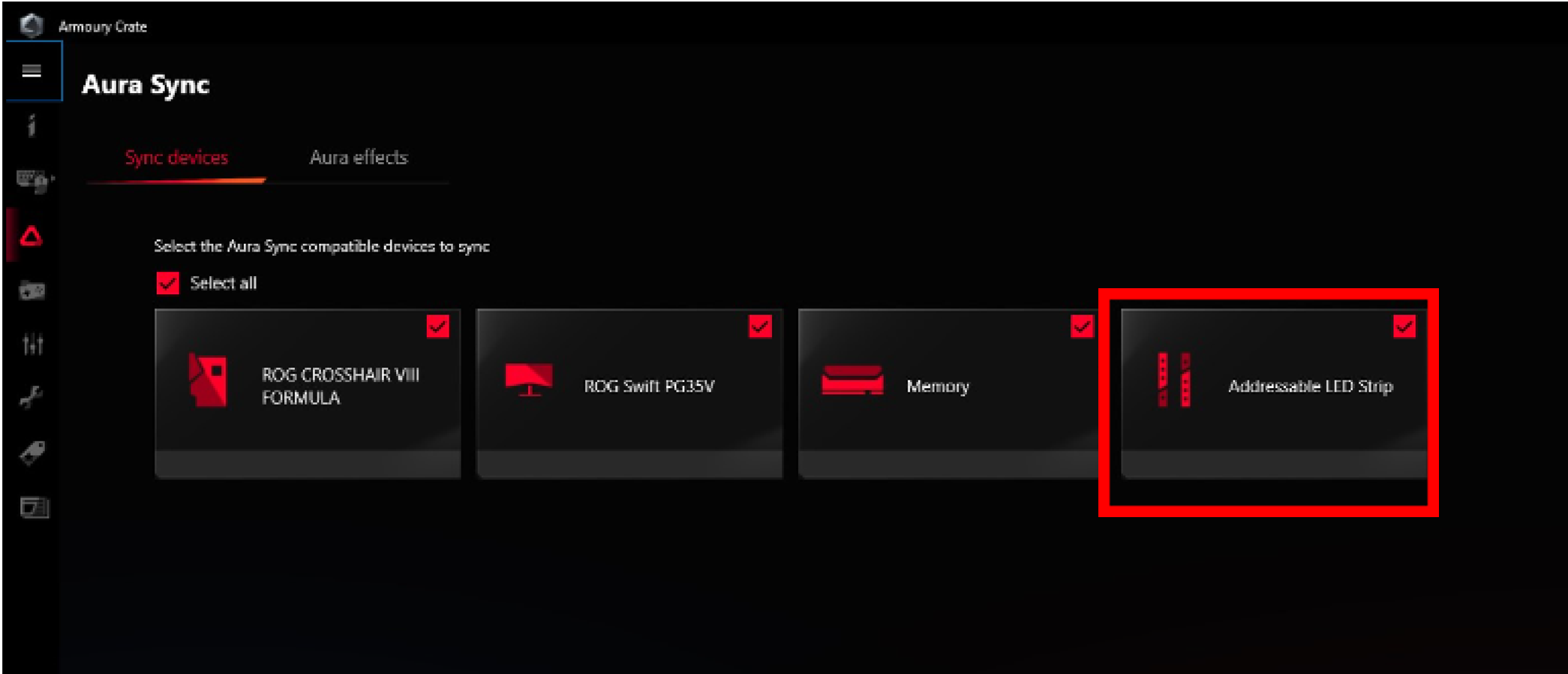 Step 6 - Lighting Effects Settings
Select a preset profile or use Aura Creator to make your own lighting effects.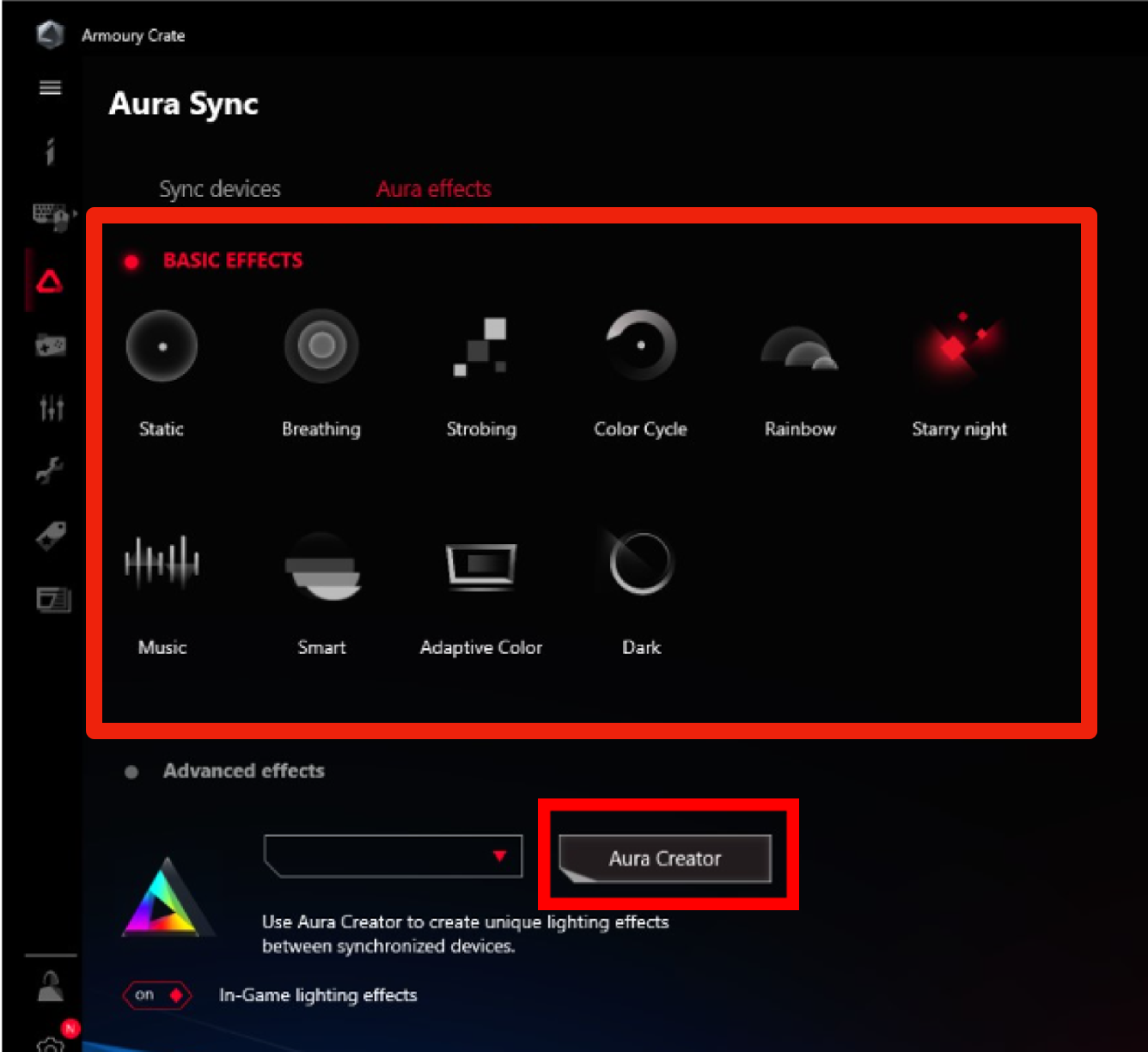 For more product information, please refer to:
TUF Gaming TF120 ARGB Fan - Single Pack
TUF Gaming TF120 ARGB Fan - Triple Fan Kit.with ARGB Controller