ASUS ProArt PA32UC Monitor - 32" Ultra HD 3840x2160 HDR-10 99.5 Adobe RGB TB3 DP 1.2 HDMI 2.0b with 384 local dimming zones
32-inch 4K UHD (3840 x 2160) resolution display with Thunderbolt 3, DisplayPort 1.2 and 4 x HDMI 2.0b inputs
HDR-10 with integrated 384 local dimming zones supports up to 1000nits brightness for rich and detailed contrasts
99.5% Adobe RGB true color reproduction, factory precalibrated for outstanding color accuracy (DeltaE<2). Supports DIC-P3 and Rec. 2020 color standards
ASUS ProArt™ Calibration technology with 14-bit look-up table (LUT) and uniformity compensation capability
Ergonomic tilt, swivel, pivot and height adjustment stand with ASUS Eye Care flicker-free and low blue light technologies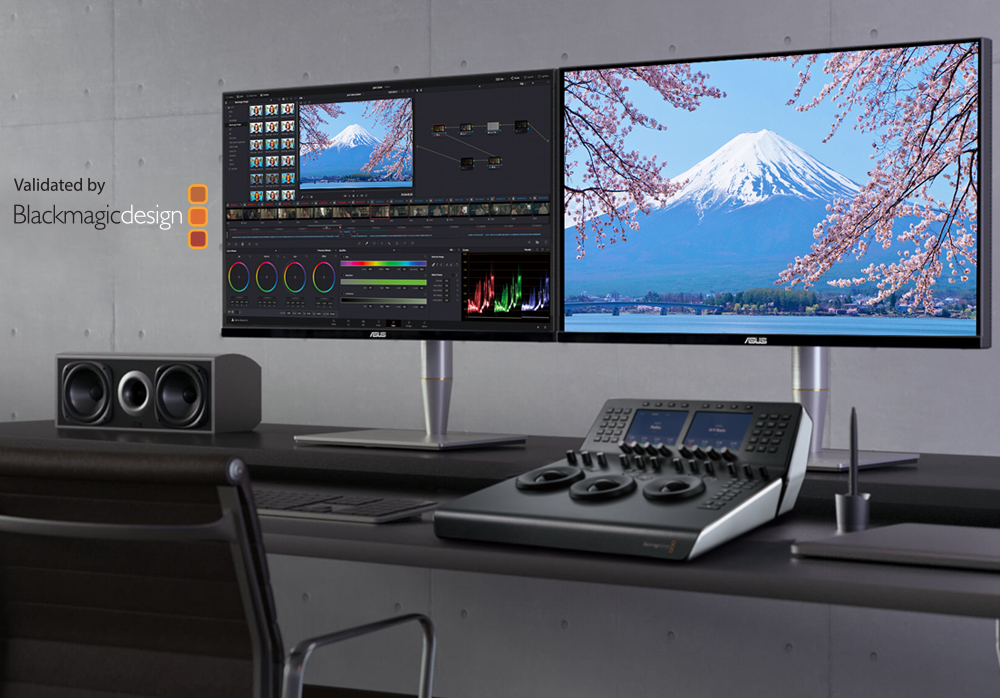 Extreme Contrast, Astonishing Realism
ProArt Display PA32UC brings onscreen realism to a whole new level. Its Ultra HD Premium-certified 4K IPS panel produces up to 1,000 nits of brightness and delivers 85% Rec. 2020, 99.5% Adobe RGB, 95% DCI-P3 and 100% sRGB color space, providing a lifelike HDR experience that is ideal for high-end video editing. ProArt Display PA32UC is factory pre-calibrated and it includes ProArt Calibration technology to ensure color accuracy with a ∆E value below 2. Certified for Windows, Mac OS and validated by Blackmagic Design, it's ideal for color grading, graphic designers, photographers and professional content creators.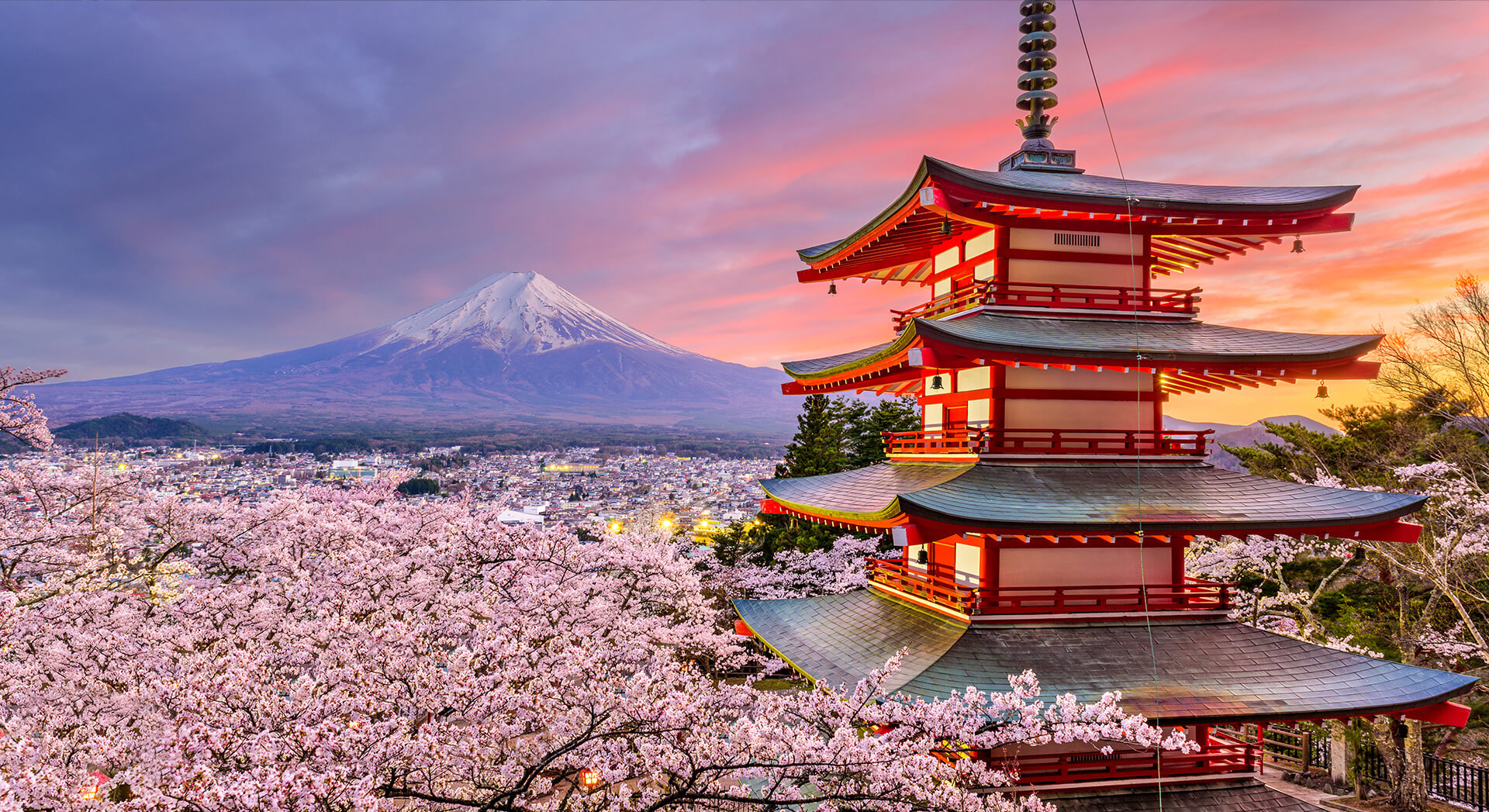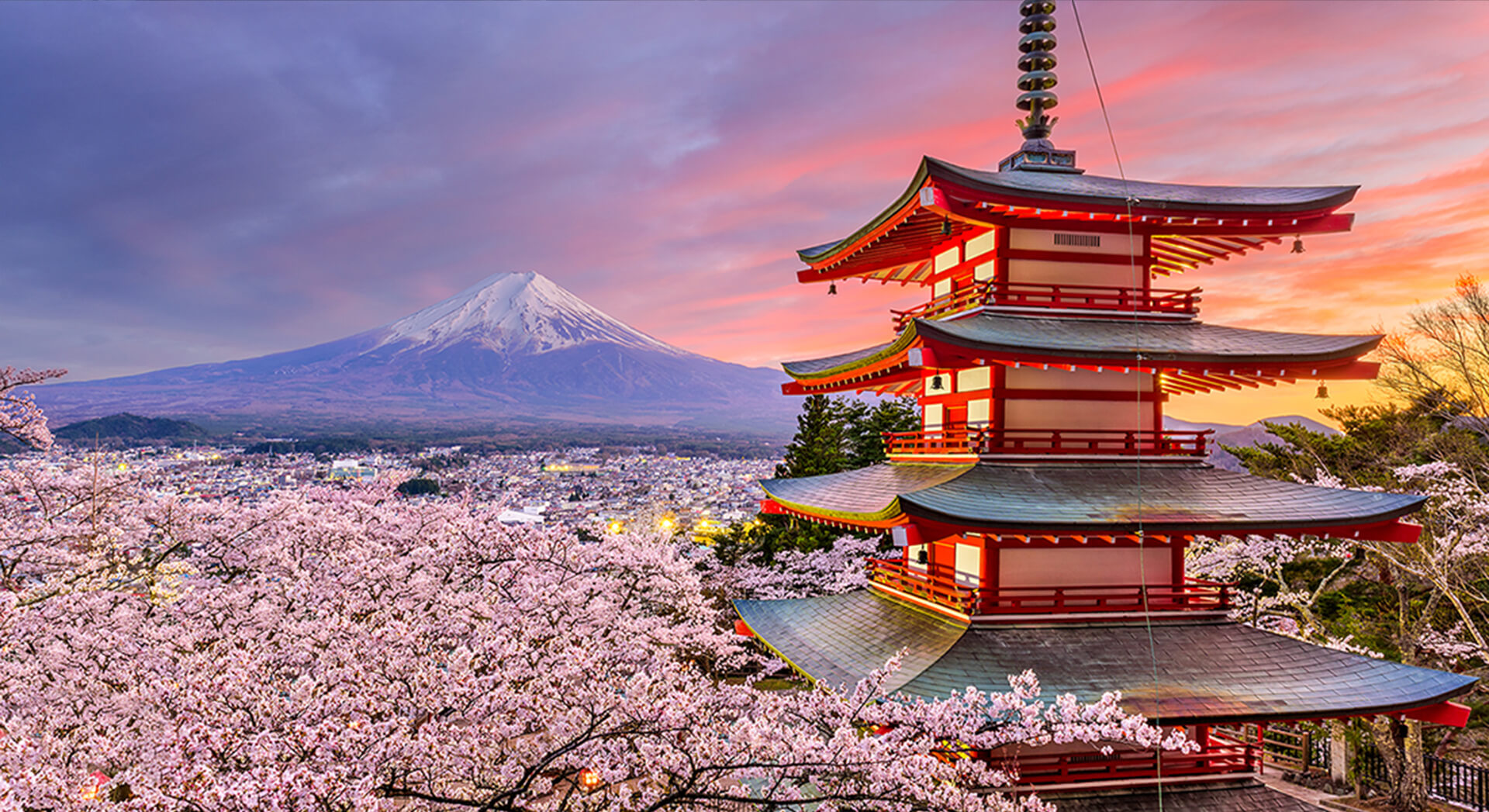 ProArt PA32UC features a 32-inch 4K (3840 x 2160) panel with 138 ppi for four times the pixel density and up to 300% more onscreen space than other Full HD monitors of a similar size. Enjoy extraordinary clarity with the finest details while performing visually intensive design tasks or while watching 4K video.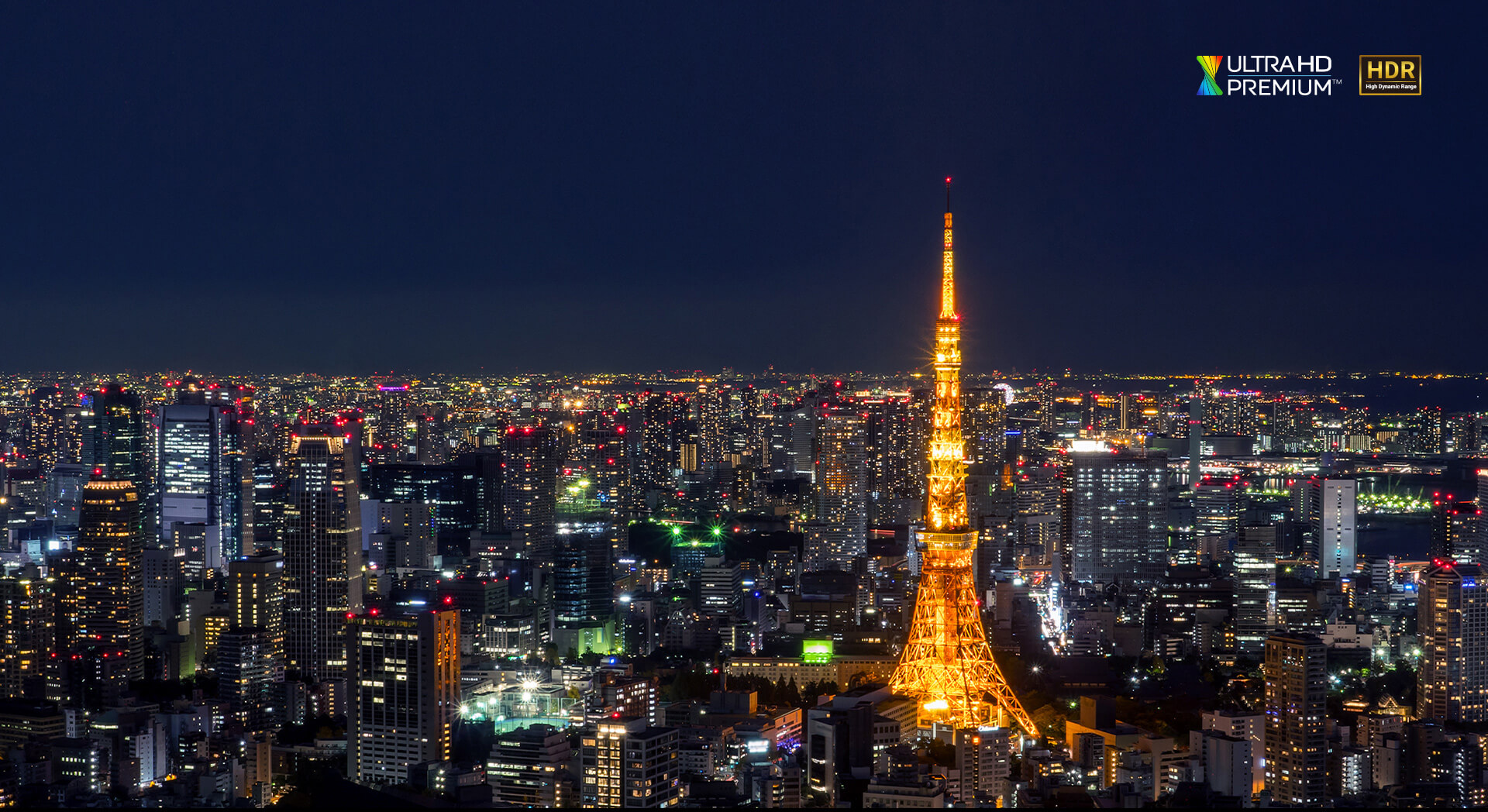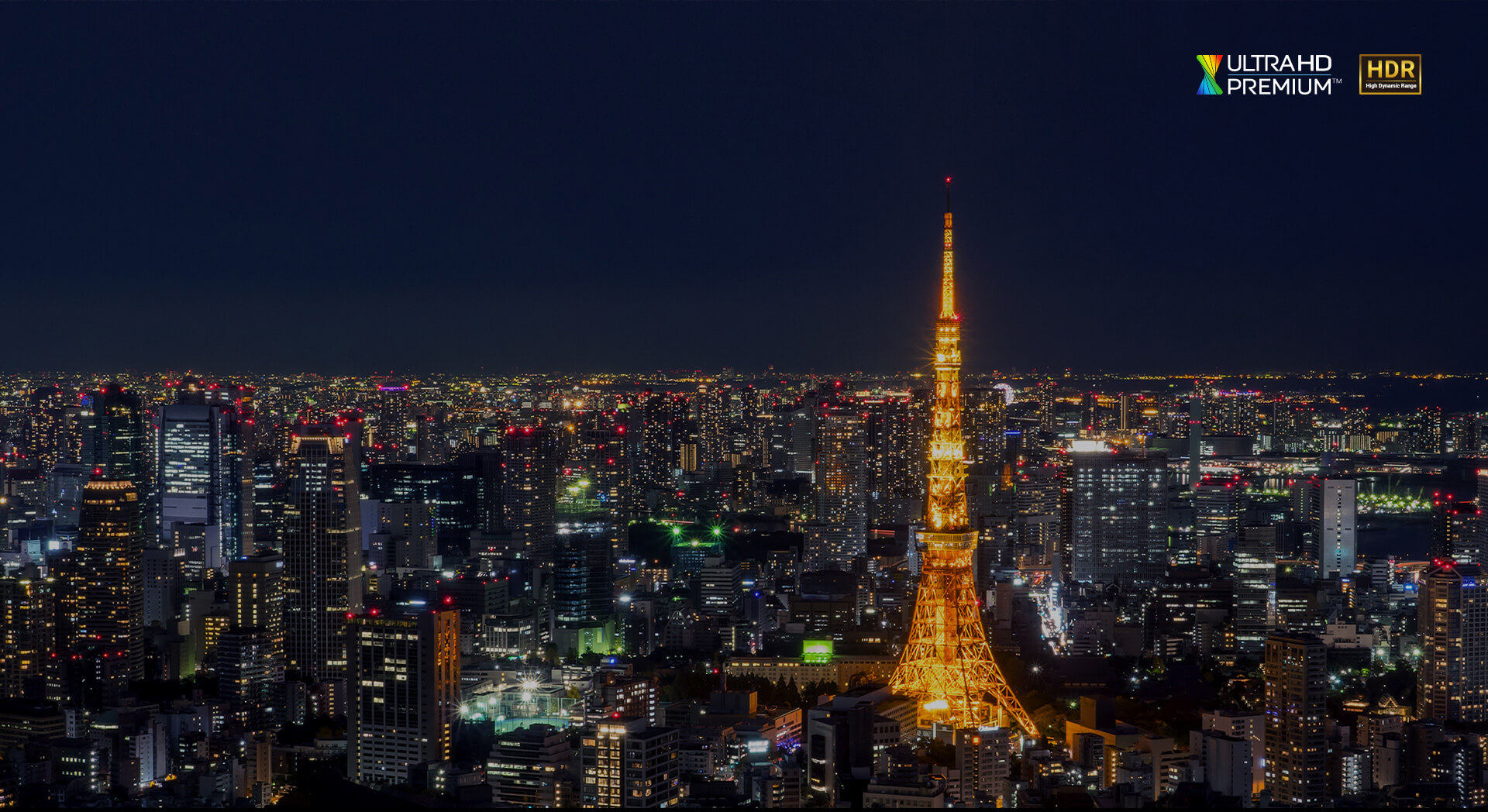 A brighter,
more lifelike viewing experience
ProArt PA32UC has an Ultra HD Premium certification – the industry standard for HDR. Designed to enhance the contrast between the brightest and darkest parts of an image delivers exceptional onscreen clarity and detail. It also features ASUS Smart HDR technology which supports multiple HDR formats (HDR-10 and HLG) and multiple HDR-10 curves to suit your specific needs.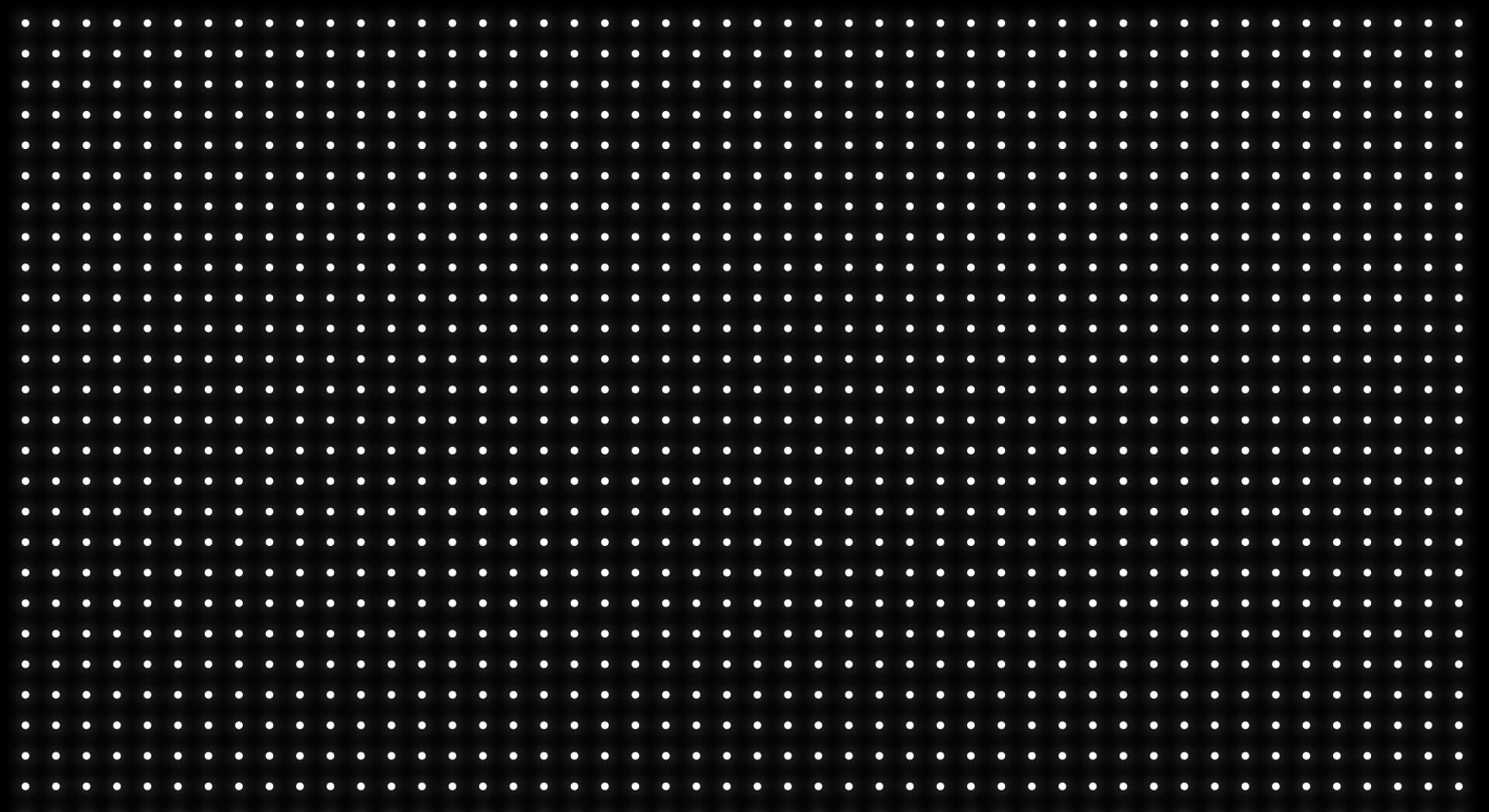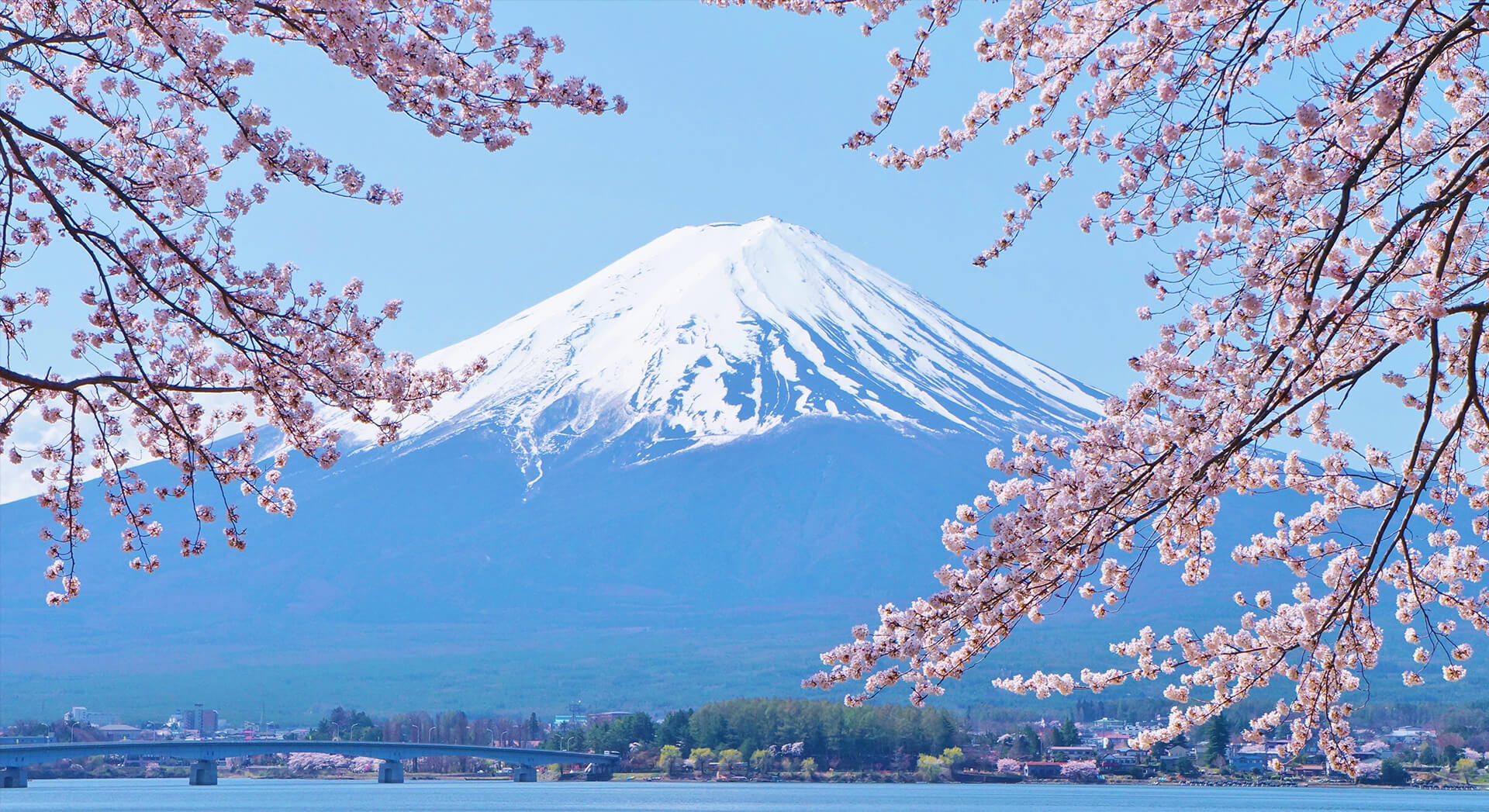 Deepest blacks, brightest whites
Featuring a full-array LED backlight with ASUS LED Driving technology, ProArt PA32UC has 384 LED zones and a peak brightness of 1,000 nits, so it can produce the deepest blacks and the brightest whites.*
* Based on currently available professional monitors as of Mar, 2018, 384-zone full array local dimming with 1000 nits.
Bring out the true beauty of your pictures
ProArt PA32UC achieves wide color coverage to exceed industry standards by delivering 85% Rec. 2020, 99.5% Adobe RGB, 95% DCI-P3 and 100% sRGB. It features 14-bit color graphics to display more than 1.07 billion colors. It also uses a 14-bit internal lookup table and supports Gamma values of 2.6, 2.4, 2.2, 2.0, and 1.8 to produce natural-looking images with smoother transitions between hues.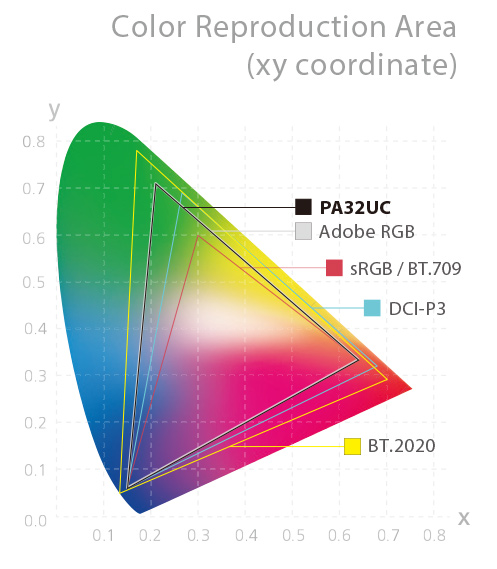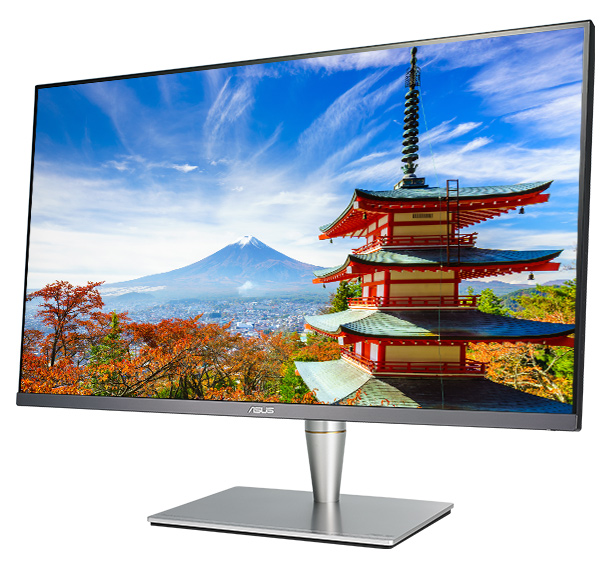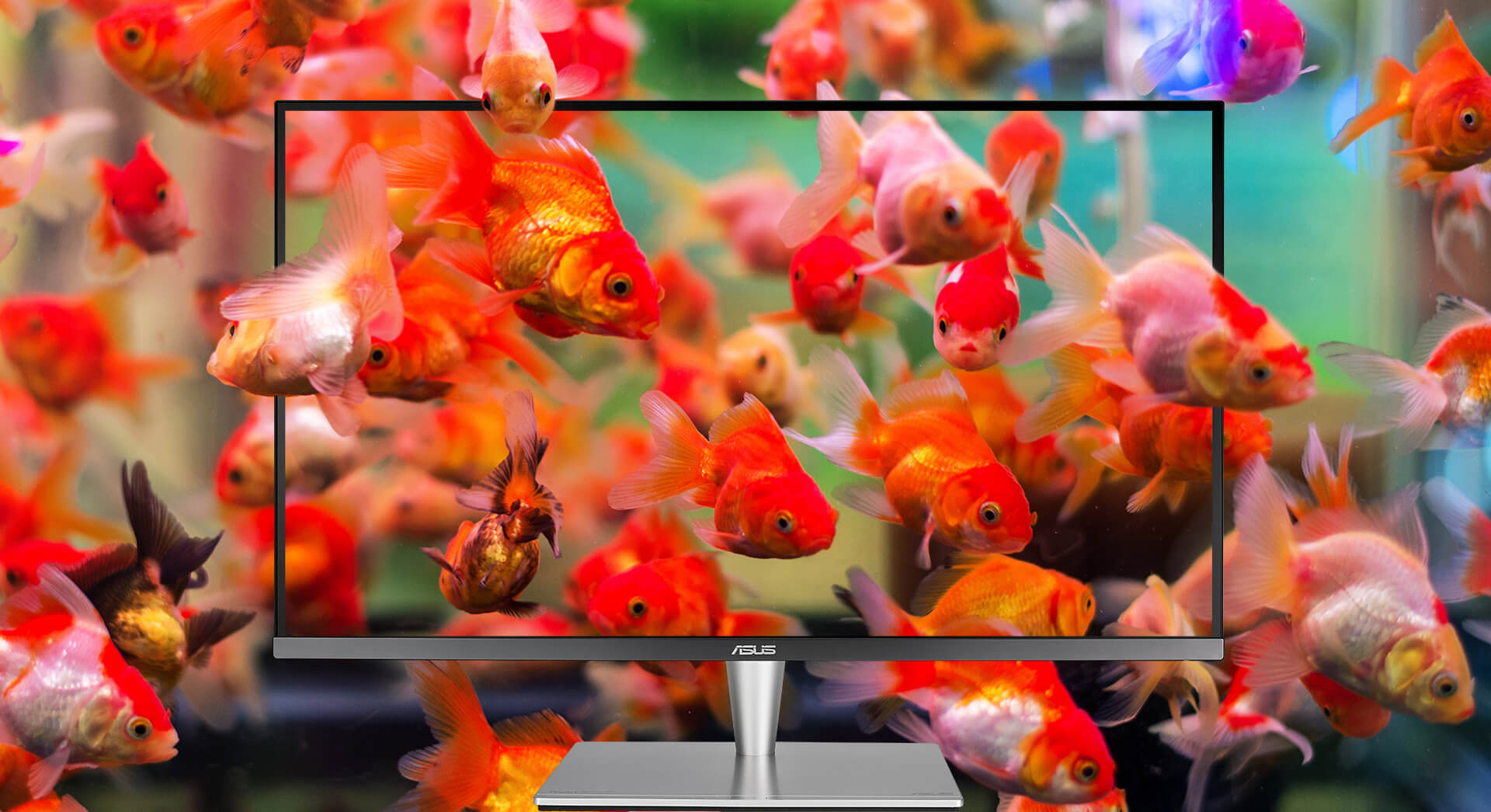 High color fidelity for truly expressive hues
ProArt PA32UC monitors are pre-calibrated to guarantee industry-leading color accuracy with a ∆E value below 2. Each monitor comes with a report of calibration levels 63, 127 and 255, and features advanced gray-scale tracking technology to ensure your images are accurately reproduced onscreen. The monitor also includes technology to ensure 95% uniformity compensation to guard against brightness and chroma (color) fluctuations across the screen.
ASUS ProArt™ Calibration technology
Whether you're using a desktop, laptop, PC or Mac, ASUS ProArt Calibration technology offers color accuracy tuning and uniformity compensation to make things easy when it's time to recalibrate your display's brightness and color consistency.
(calibrator is not included in the package)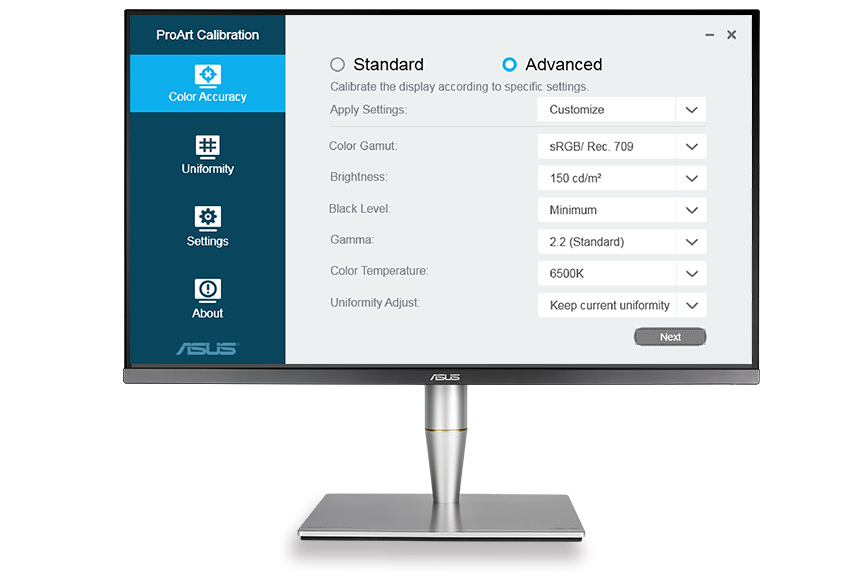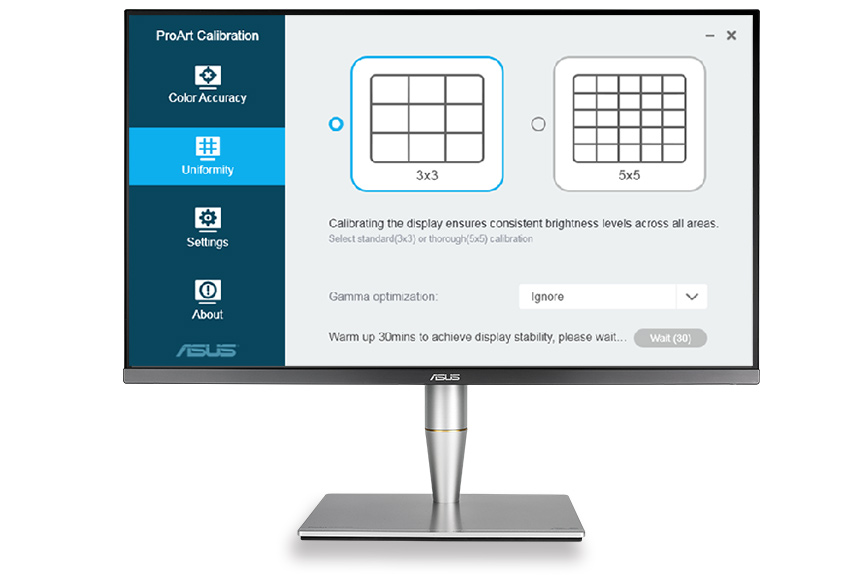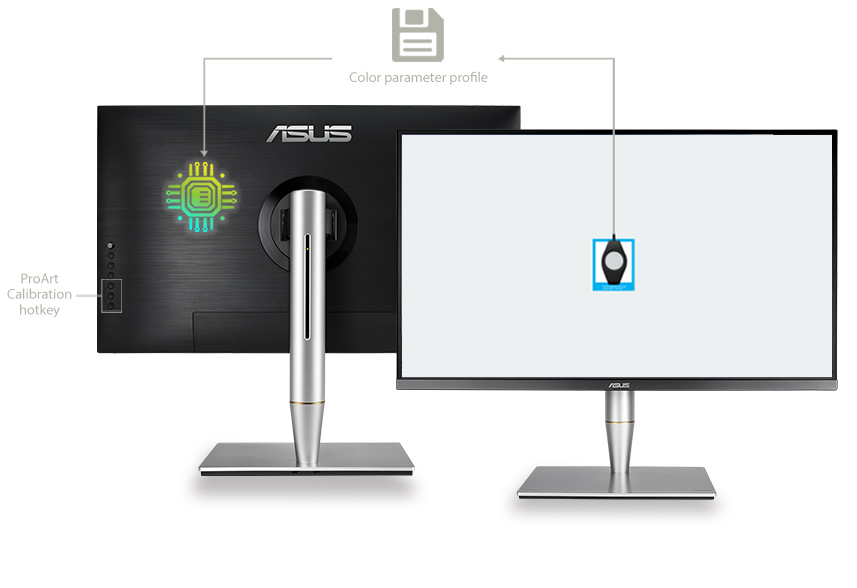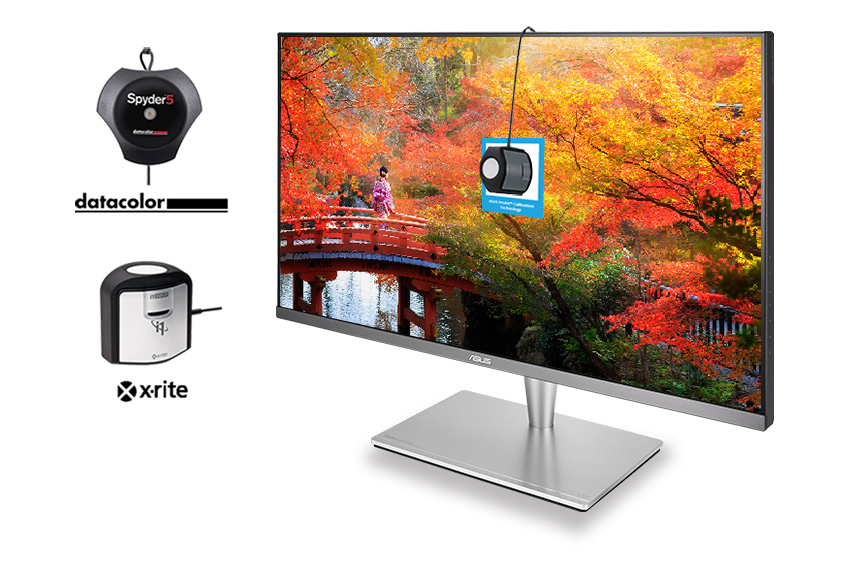 Achieve optimum color accuracy when working with different types of content with a variety of advanced presets, allowing you to easily adjust color gamut, brightness, black levels, gamma correction, color temperature and uniformity.
Select a 3 x 3 or 5 x 5 uniformity compensation matrix to ensure consistent brightness across the screen and to reduce color shift.
ProArt PA32UC all ows you to save color profiles on an integrated circuit (IC) chip – so your settings travel with the monitor if you connect it to a different device, eliminating the need for recalibration. It also reduces the signal distortion between the IC chip and the LCD optical spectrum. Color profiles can be easily activated via the hotkey on the monitor, without a PC or calibrator.
ProArt PA32UC is compatible with most major hardware calibrators, including X-rite i1 Display Pro and Datacolor Spyder 5 series.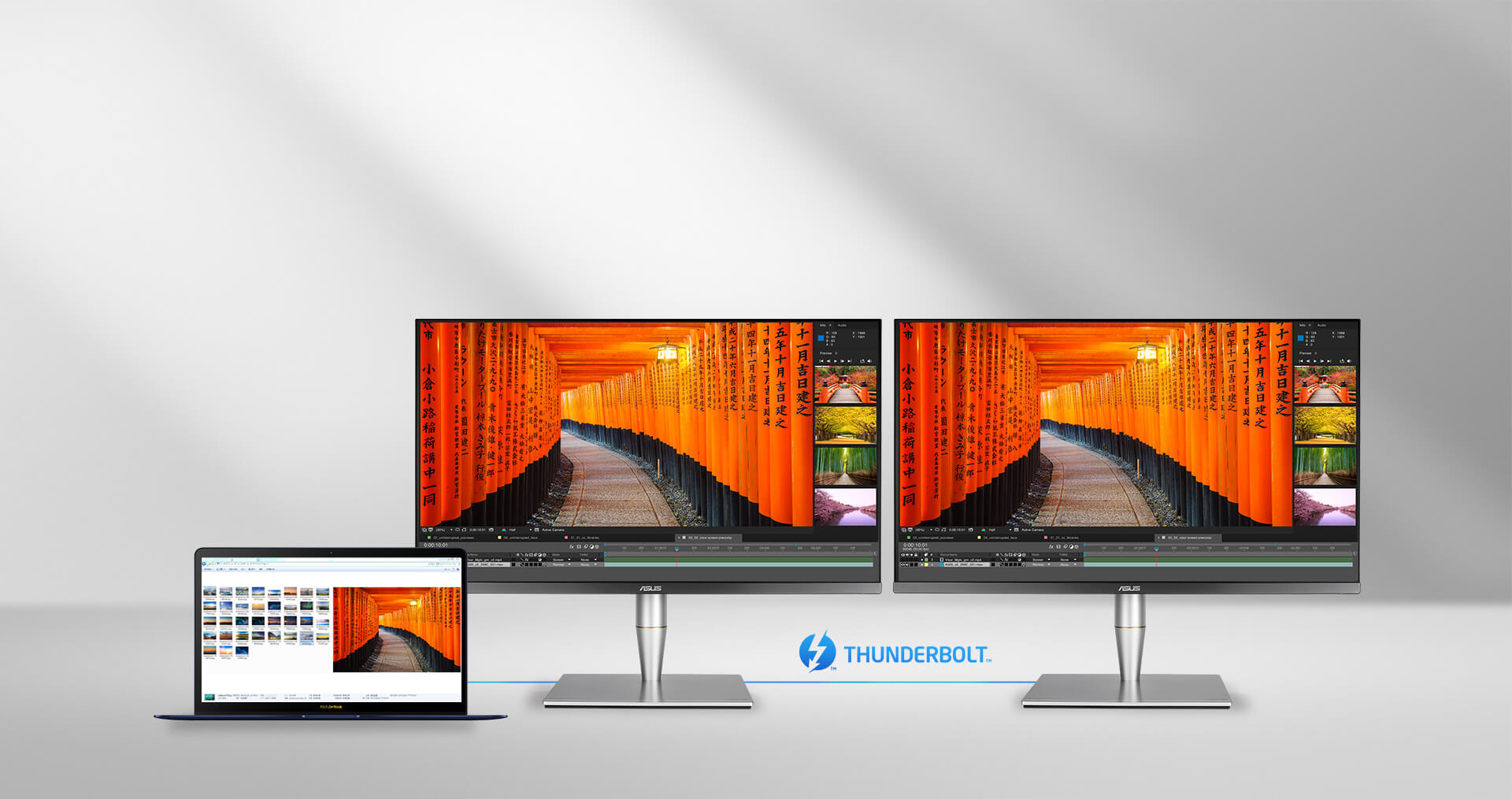 Thunderbolt™ 3 for versatile, ultrafast connections
ProArt PA32UC includes two USB-C ports that support Thunderbolt™ 3 for data transfer speeds of up to 40Gbps as well as a DisplayPort and USB 3.1 with Power Delivery to provide up to 60W of power to external devices. Thunderbolt™ 3 also makes it possible to daisy-chain several displays through a single port, without the need for a hub or a switch.
Picture-in-Picture & Picture-by-Picture
Both Built-in Picture-in-Picture (PiP) and Picture-by-Picture (PbP) functionalities allow you to view content from multiple sources simultaneously, and switch between them easily. You can even select which audio source to play.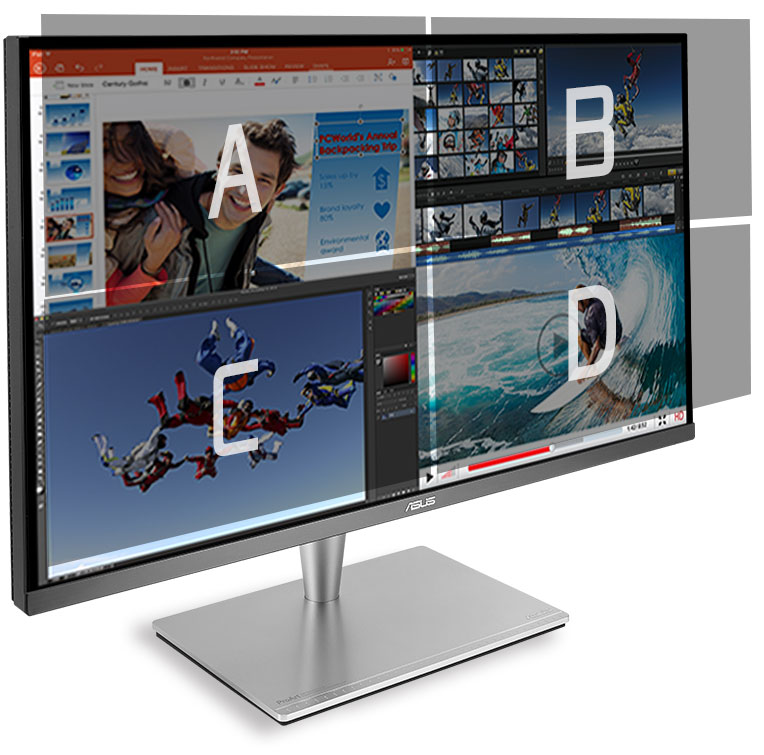 Picture-by-Picture (PbP) mode
To simultaneously experience different settings, place multiple input sources side by side onscreen and configure each individual window's color settings with sRGB, Adobe RGB, DCI-P3, Rec. 2020, User Mode 1 or User Mode 2.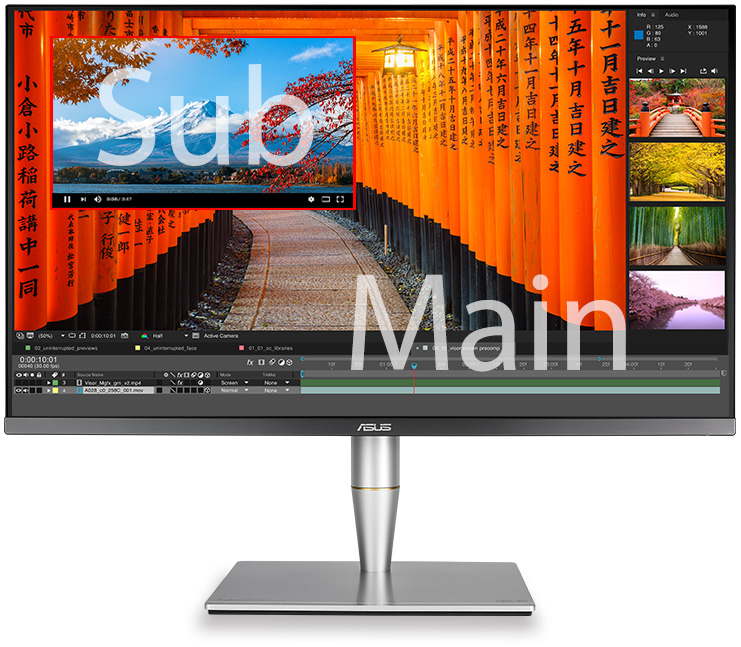 Picture-in-Picture (PiP) mode
Easily place your second input source in a window in one corner of the display.
Save time and work smarter with ASUS QuickFit Virtual Scale ― an onscreen grid overlay that lets you align and preview documents in their actual sizes, prior to printing. An intuitive 5-way navigation joystick makes it easy to access and switch settings using the onscreen menu.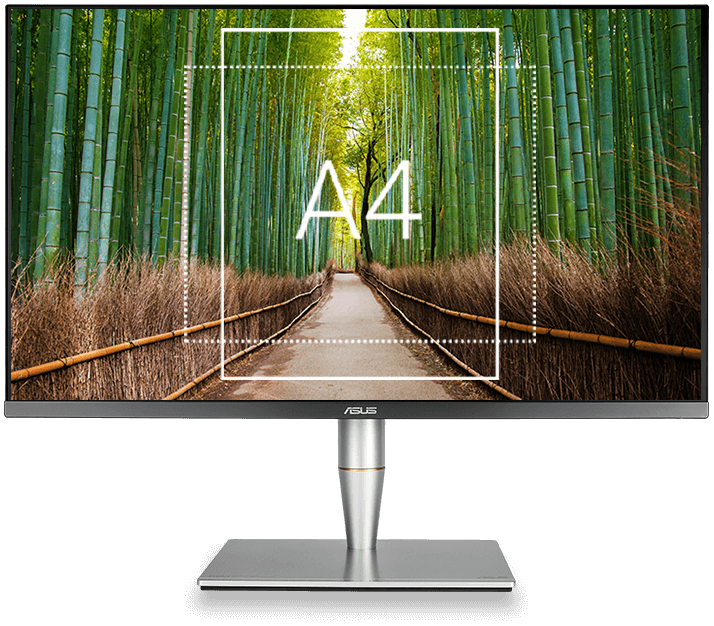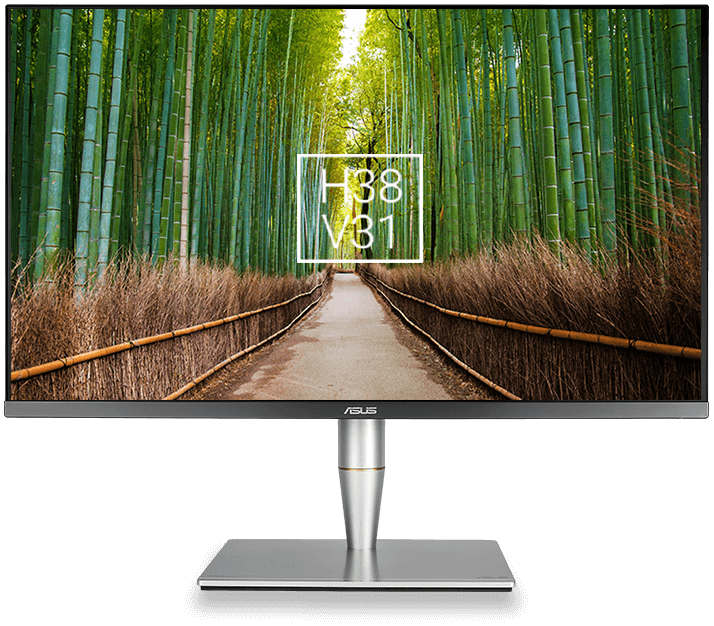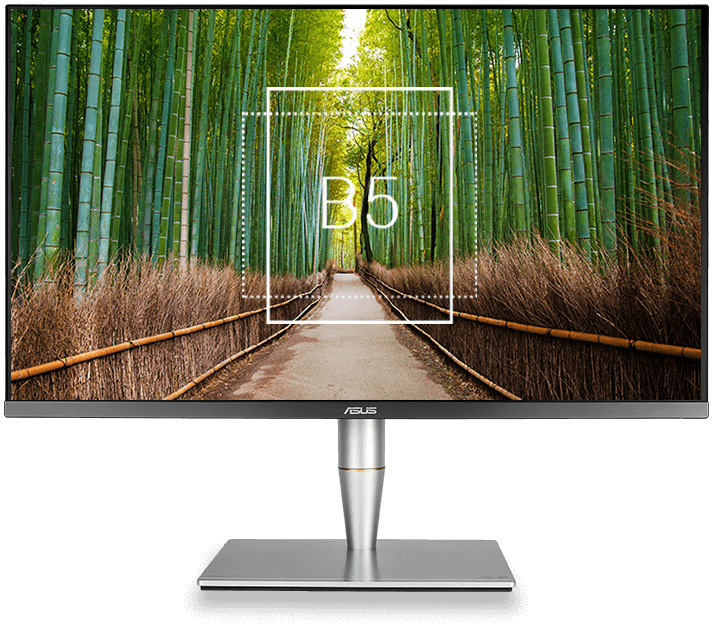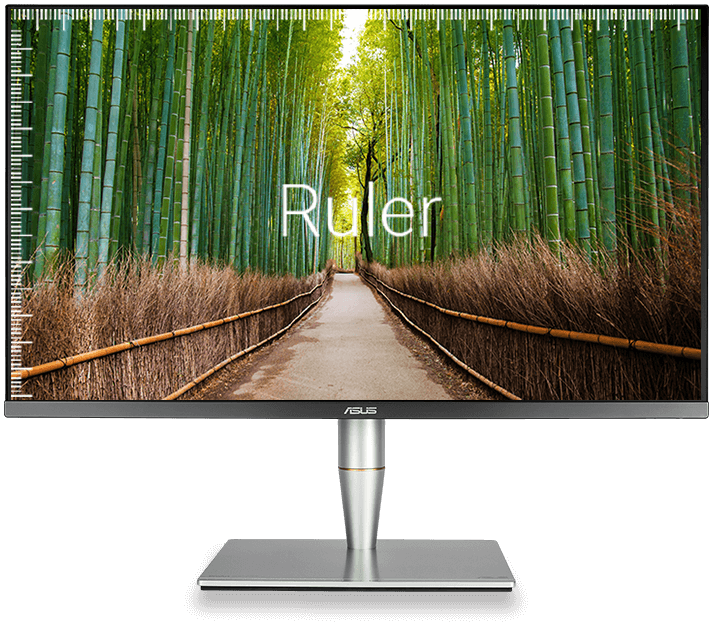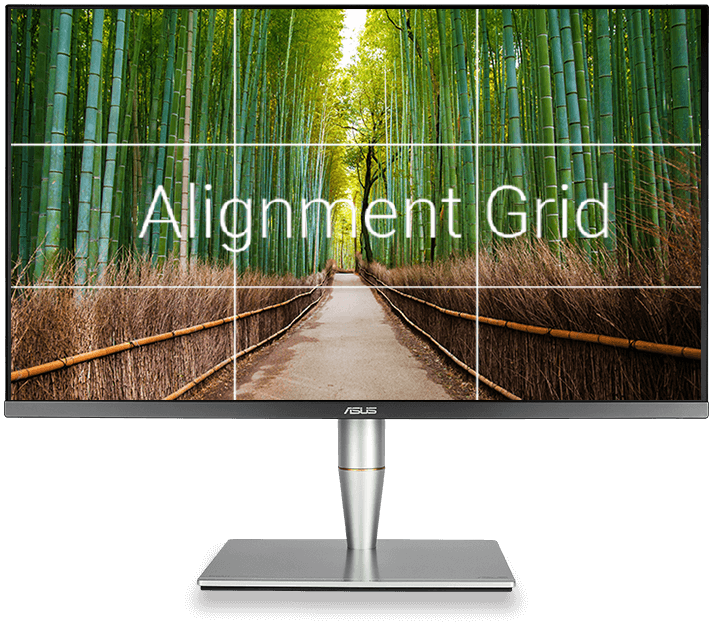 Protect your eyes with ASUS Eye Care technology
ASUS Ultra-Low Blue Light technology is designed to protect viewers from harmful exposure to blue light. Certified by TÜV Rheinland, the blue light filter offers four settings that are easily accessed through the onscreen display menu via the hotkey.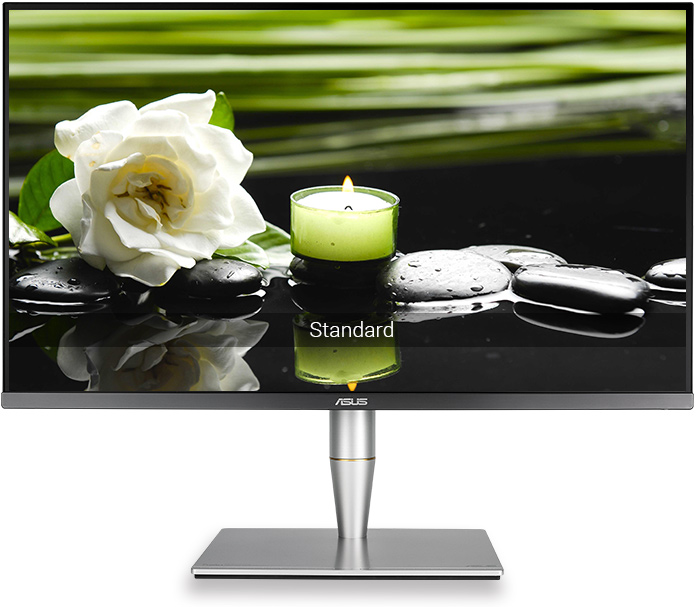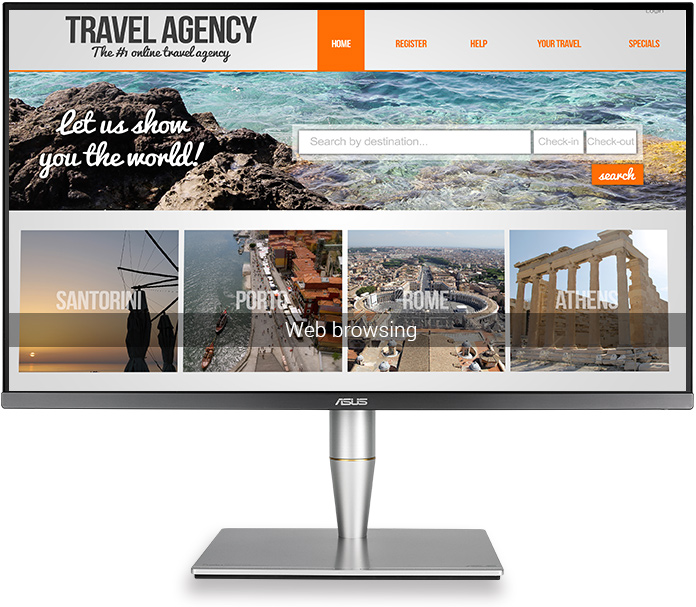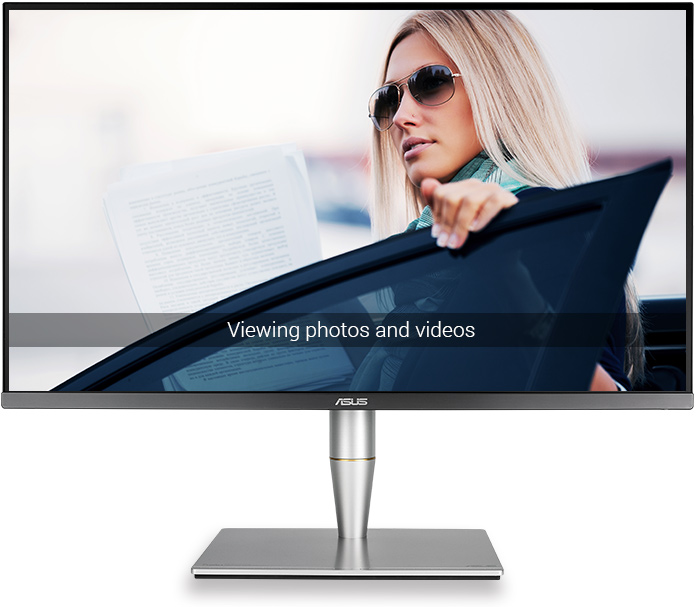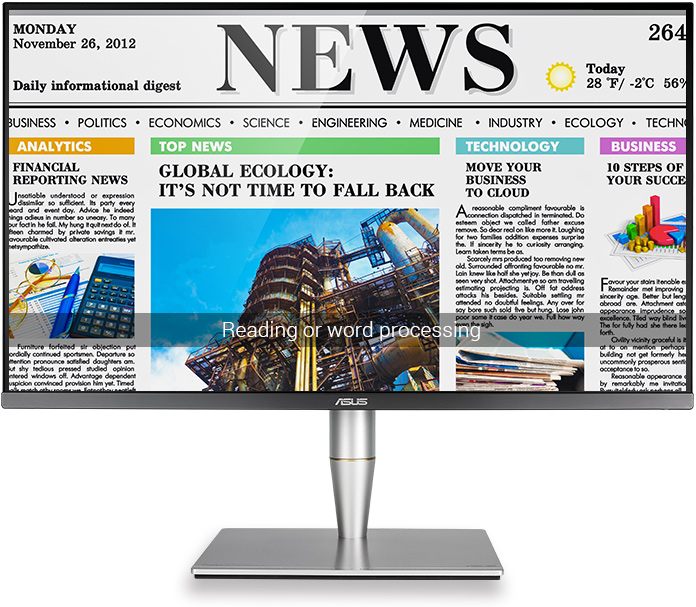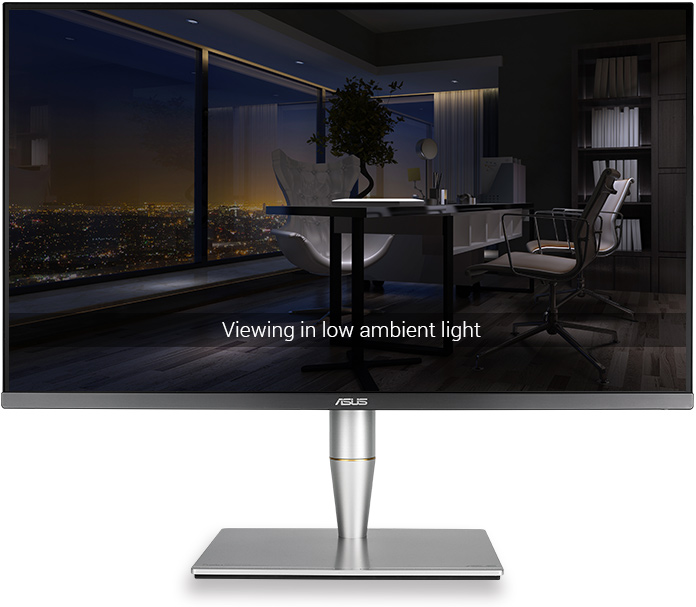 ASUS Flicker-Free technology
ASUS Flicker-Free technology provides a more comfortable viewing experience by reducing onscreen flicker to minimize eye strain, headaches and eye fatigue.



With Flicker-free Technology




Without Flicker-free Technology
A comfortable viewing position is always easy to achieve with ProArt™ PA32UC, thanks to its slim profile and ergonomically designed stand that offers tilt, swivel, pivot, and height adjustments. Its onscreen menu even rotates automatically to display correctly when the monitor is used in portrait orientation – which is handy when working with websites or longer documents.
Swivel
-60°~+60°

Pivot
-90°~+90°

Tilt
-5°~+23

Height Adjustment
0~120 mm
Compare (0)