Product
4G-AC53U, 4G-AC68U, 4G-AC86U, ASUS ZenWiFi AC (CT8), ASUS ZenWiFi AX (XT8), Blue Cave, DSL-AC68U, DSL-AX82U, GT-AC5300, GT-AX11000, GT-AX11000 Pro, GT-AX6000, GT-AXE11000, ROG Rapture GT6, ROG Rapture GT-AC2900, ROG Rapture GT-AXE16000, ROG STRIX GS-AX3000, ROG STRIX GS-AX5400, RT-AC1300G PLUS, RT-AC1300UHP, RT-AC3100, RT-AC3200, RT-AC5300, RT-AC58U, RT-AC65U, RT-AC66U-B1, RT-AC68U, RT-AC68U_V4, RT-AC85U, RT-AC86U, RT-AC87U, RT-AC88U, RT-ACRH13, RT-AX56U, RT-AX58U, RT-AX58U V2, RT-AX68U, RT-AX82U, RT-AX82U V2, RT-AX86S, RT-AX86U, RT-N66U C1, TUF-AX3000, TUF-AX3000 V2, TUF-AX4200, TUF-AX4200Q, TUF-AX5400, ZenWiFi AX Hybrid (XP4), ZenWiFi ET8, ZenWiFi XT9
[Wireless Router] How to set up Smart access in AiCloud on ASUS router?
What is Smart access?
Smart Access enables Network Place (Samba) networked computers and devices to be accessed remotely.
You can also wake up a sleeping PC. If you want to wake your computer with ASUS Router wake on LAN (WOL) function, please refer to [Wireless Router] How to set up Wake on LAN(WOL)?
Please follow the below steps:
Step 1. Connect your computer to the router via wired or WiFi connection and enter your router LAN IP or router URL http://www.asusrouter.com to the WEB GUI.

Note: Please refer to How to enter the router setting page(Web GUI) (ASUSWRT)? to learn more.
Step 2. Key in your router's username and password to log in.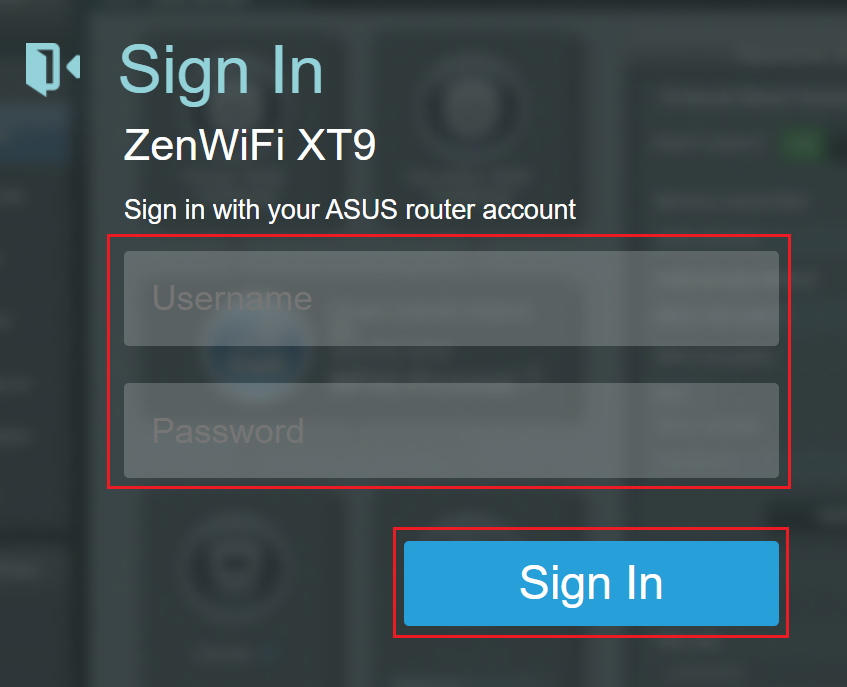 Note: If you forget the user name and/or password, please restore the router to the factory default status and setup.
Please refer to [Wireless Router] How to reset the router to factory default setting? for how to restore the router to default status.
Step 3. Go to [AiCloud 2.0] > Switch the button on [Smart access] to ON (Default is OFF)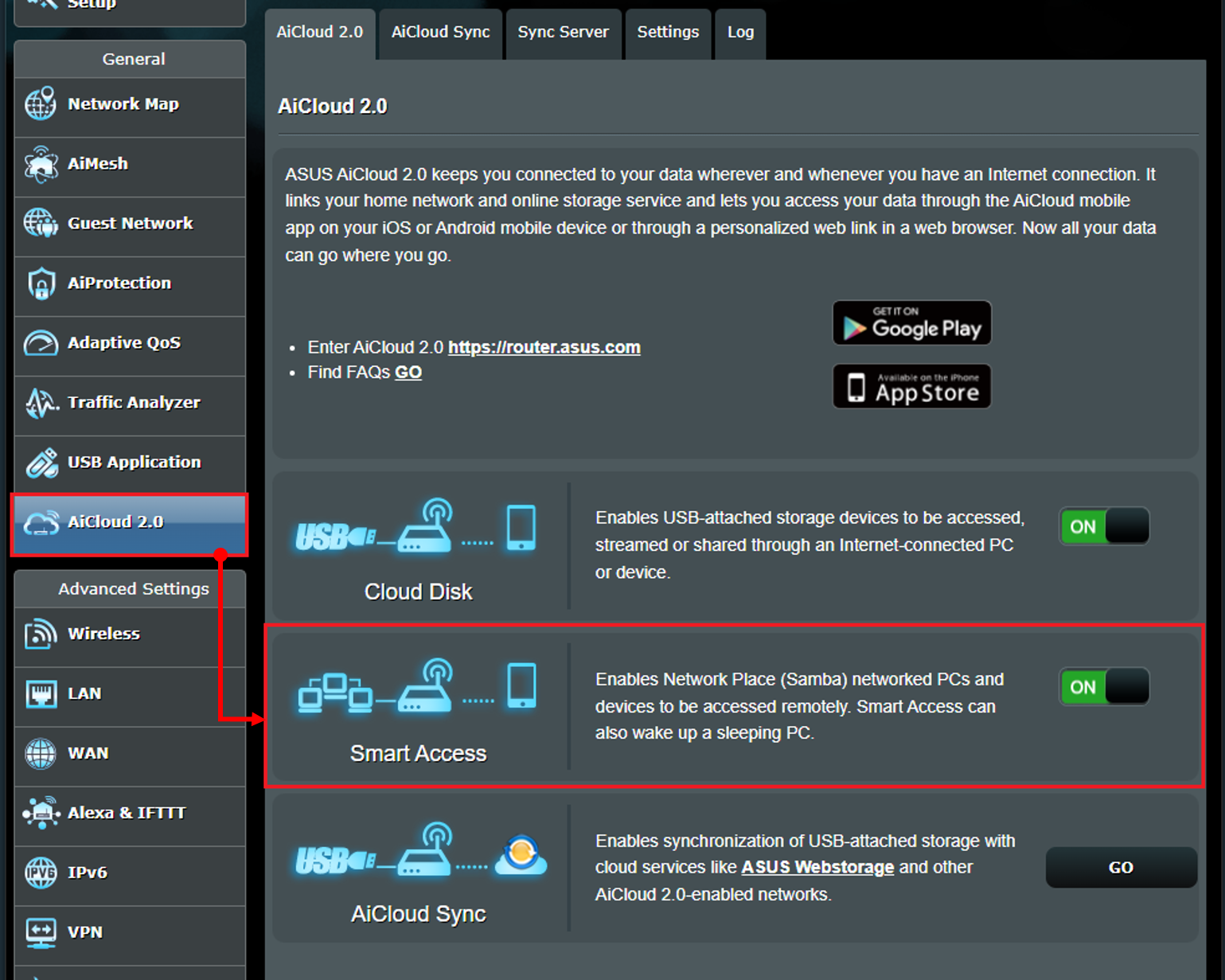 Step 4. Install ASUS AiCloud App
From Google Play Store or Apple Store, you can download and install the ASUS AiCloud App to your smart phone device.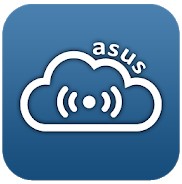 Step 5. Please connect your smart phone to WiFi network name(SSID) of the router.
Step 6. Execute the AiCloud app on your smart phone and key in your router's username and password to log in.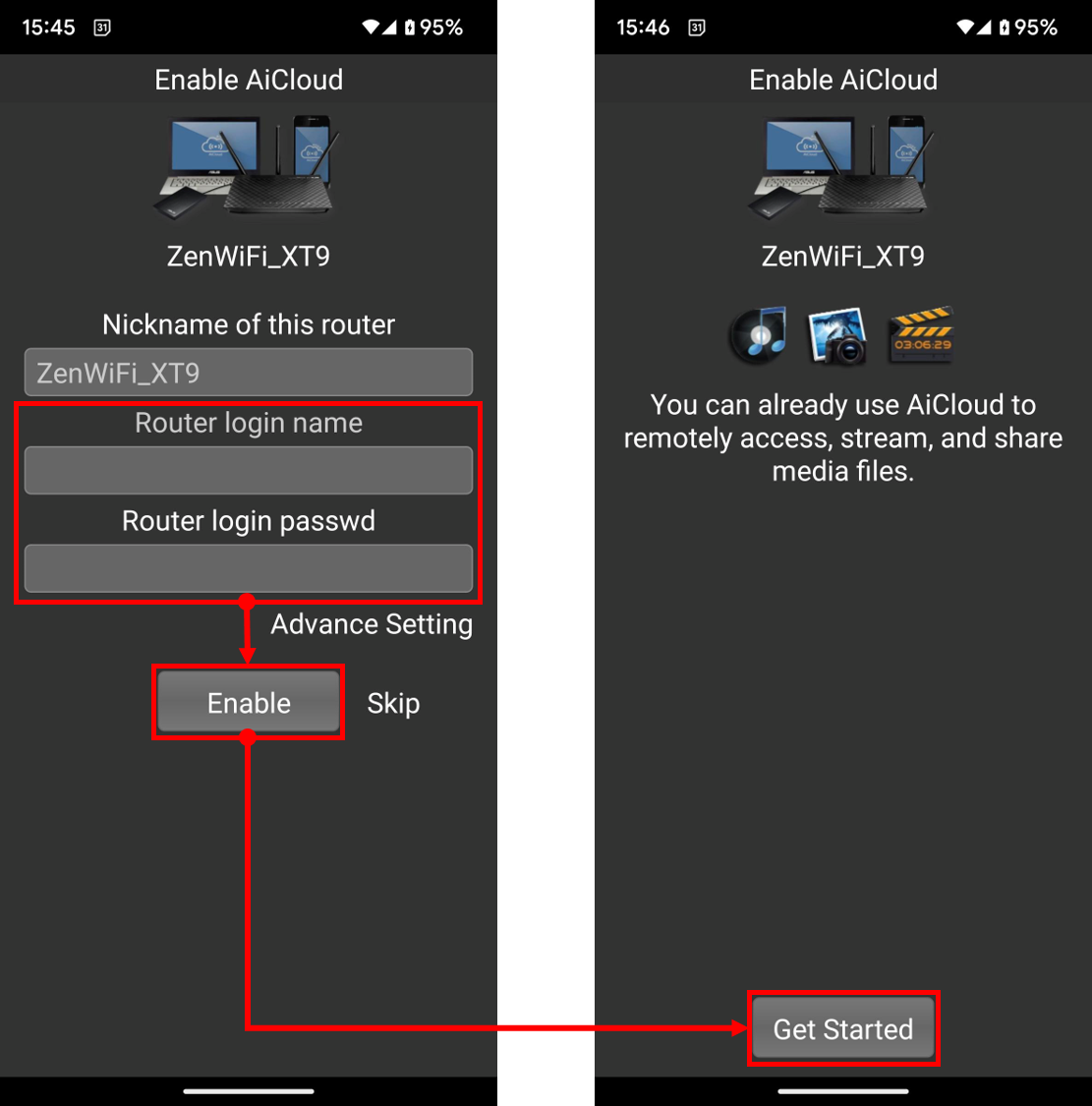 Step 7. Click Offline computer > Click [YES] to wake up this computer (Note: This computer needs to be connected to this router and added to the Samba.)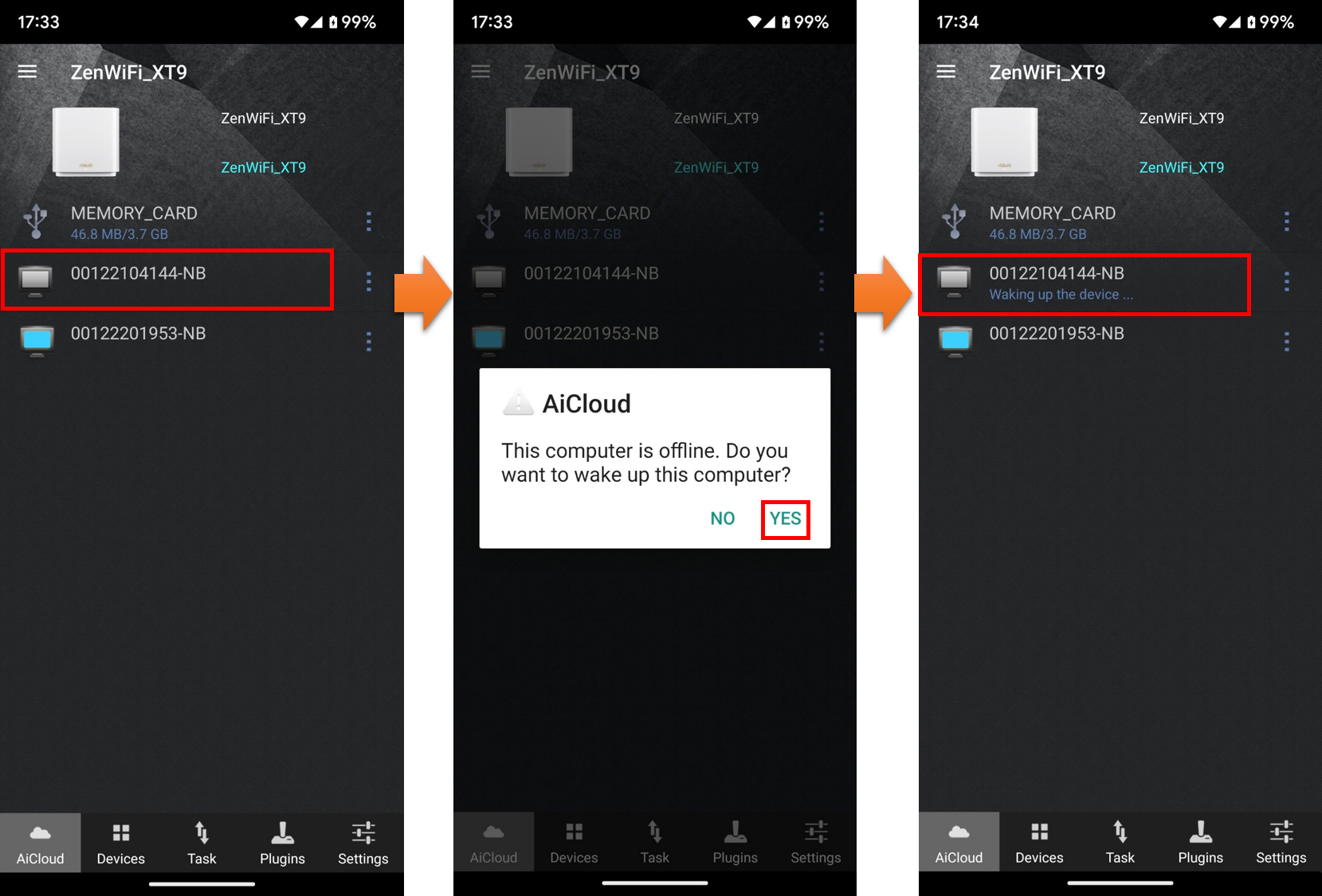 How to get the (Utility / Firmware)?
You can download the latest drivers, software, firmware and user manuals in the ASUS Download Center.
If you need more information about the ASUS Download Center, please refer this link.