Product
Lyra, Lyra Mini, Lyra Trio
[Wireless Router] ASUS router Hard Factory Reset - Method 3
To provide you more detailed instruction, you can also click ASUS Youtube video link below to know more about "How to Hard Factory Reset ASUS router"
https://www.youtube.com/watch?v=PsE9tRF3kUw
1. Unplug the power adapter from your router.
2. Press and hold the "Pair" button and plug in the power adapter again.
3. Power light on (keep holding the Pair button).
4. Release the Pair button after LED light starts to flash in red color.
5. The LED light turns to blue when the reset is complete. Router will automatically reboot.
Find the Pair button on your router, kindly refer to the following picture.
Different models might have slightly differences. If you have any question, please check the user manual
1. The following picture takes [Lyra/ Lyra Mini] as an example.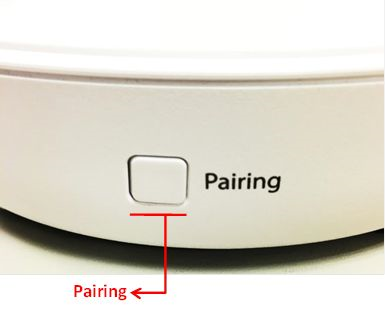 2. The following picture takes [Lyra Trio] as an example.