Product
D940MX, PA90, W500G5T, W500GV, W590G6T, W700G1T, W700G2T, W700G3T, W700GV, W730G1T, W730G1TV, W730G2T, W730G2TV, W730G5T, W730G5TV
[ProArt Series] Setting the TCP / IP protocol in Windows 10 - ethernet adapter
Setting the TCP / IP protocol in Windows 10 - ethernet adapter
Step1.Click the Start icon (or press the Start button on the keyboard), and then tap or click Settings.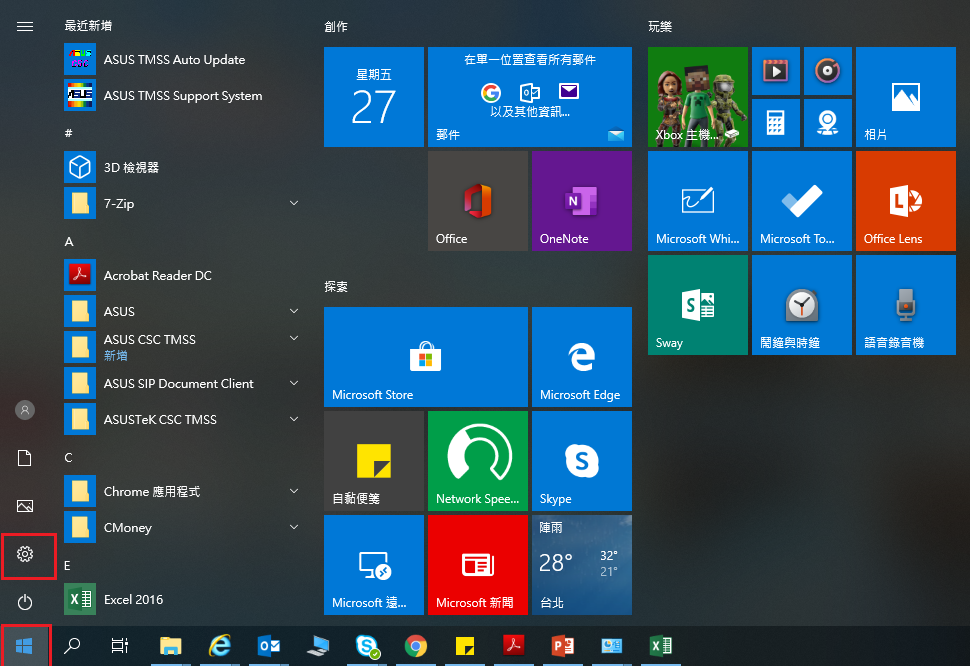 Step2.Click Network & Internet.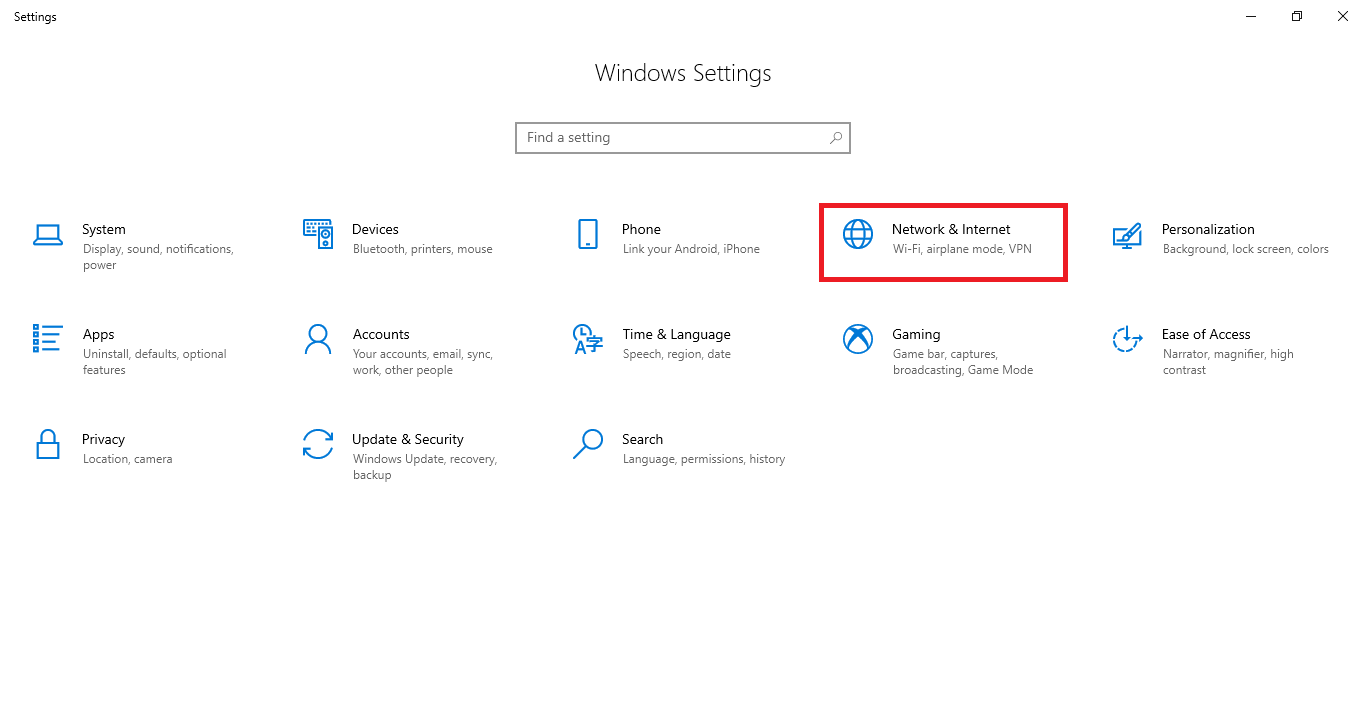 Step3.Click Ethernet-Click Change Adapter Options.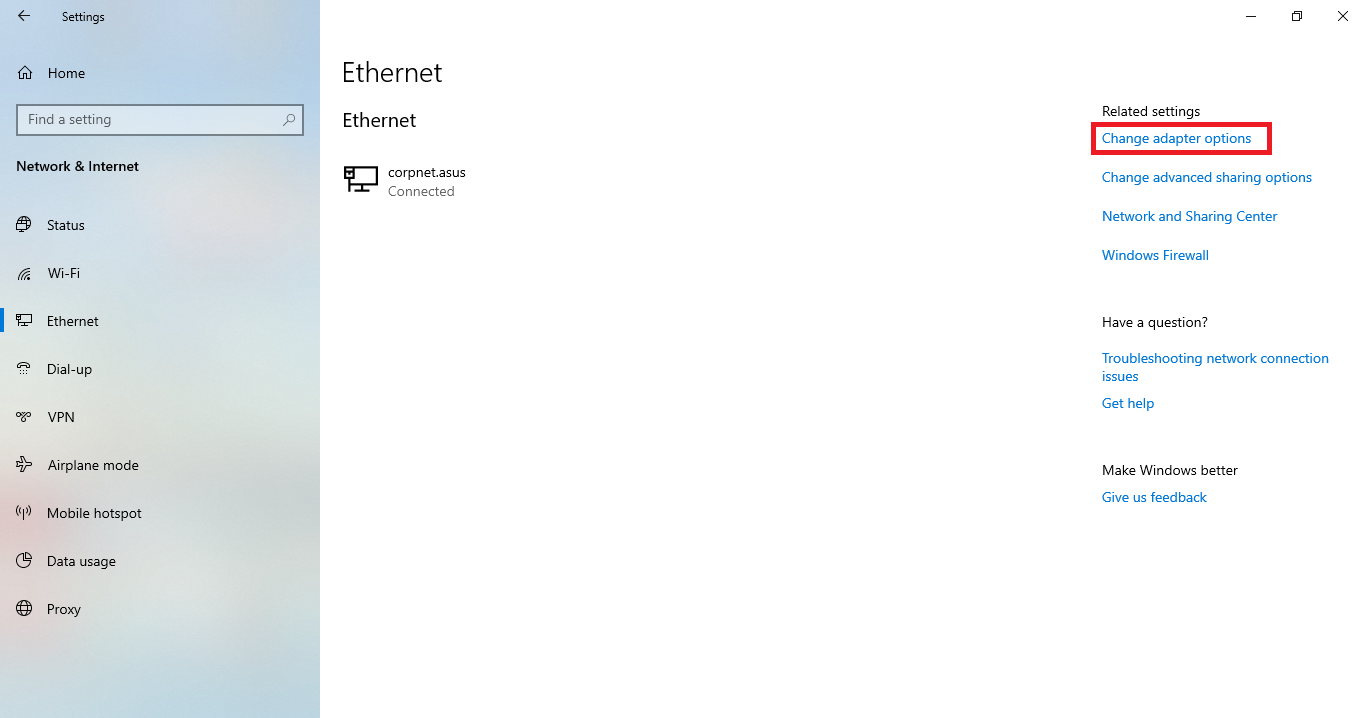 Step4."Ethernet" shortcut key-> Properties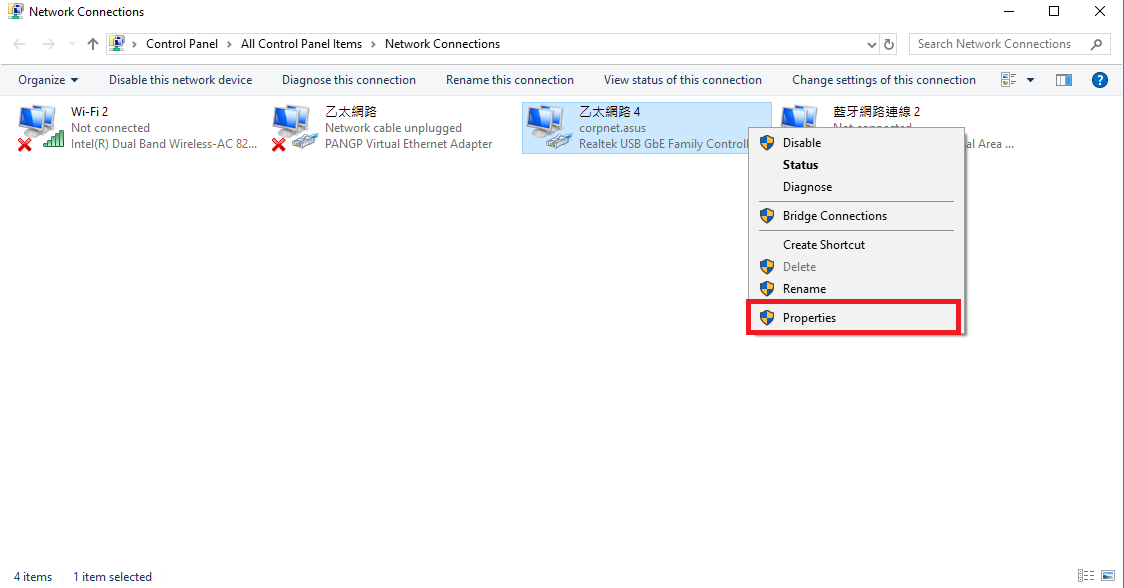 Step5.
Select "Ethernet Communication Protocol Version 4 (TCP / IPv4)"-> Properties
The setting method of the Ethernet communication protocol version 6 (TCP / IPv6) is the same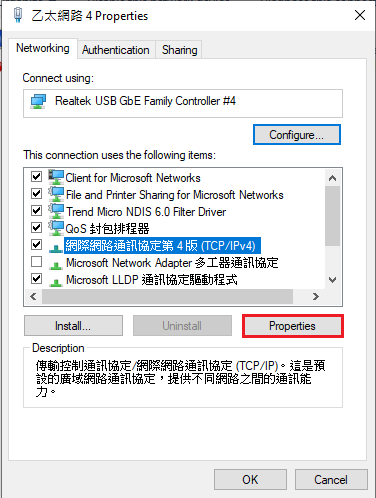 Step6. To click Properties to display the TCP/IP Properties dialog box; adjust the settings; and then click OK.