[CM5500FDA / Chromebook] CM5500FDA memory size issue
Problem: The original memory size of CM5500 is 16GB/8GB. Why does it show 8GB/4GB only after Google OS updating?
Root Cause: Due to an unknown issue in Google OS updating, it will cause memory size information wrong. ASUS already feedback this issue to Google to solve it.
Short-term solution -- Please follow the below steps to solve it.
1. When the unit is powered-off, press ①[ESC] + ②[Refresh Key (F2)] + ③[Power Button] to trigger recovery mode.

2. When system powers on at [Let's step you through the recovery process] page, please use down key to select [Power off] and press [Enter] to shutdown the system.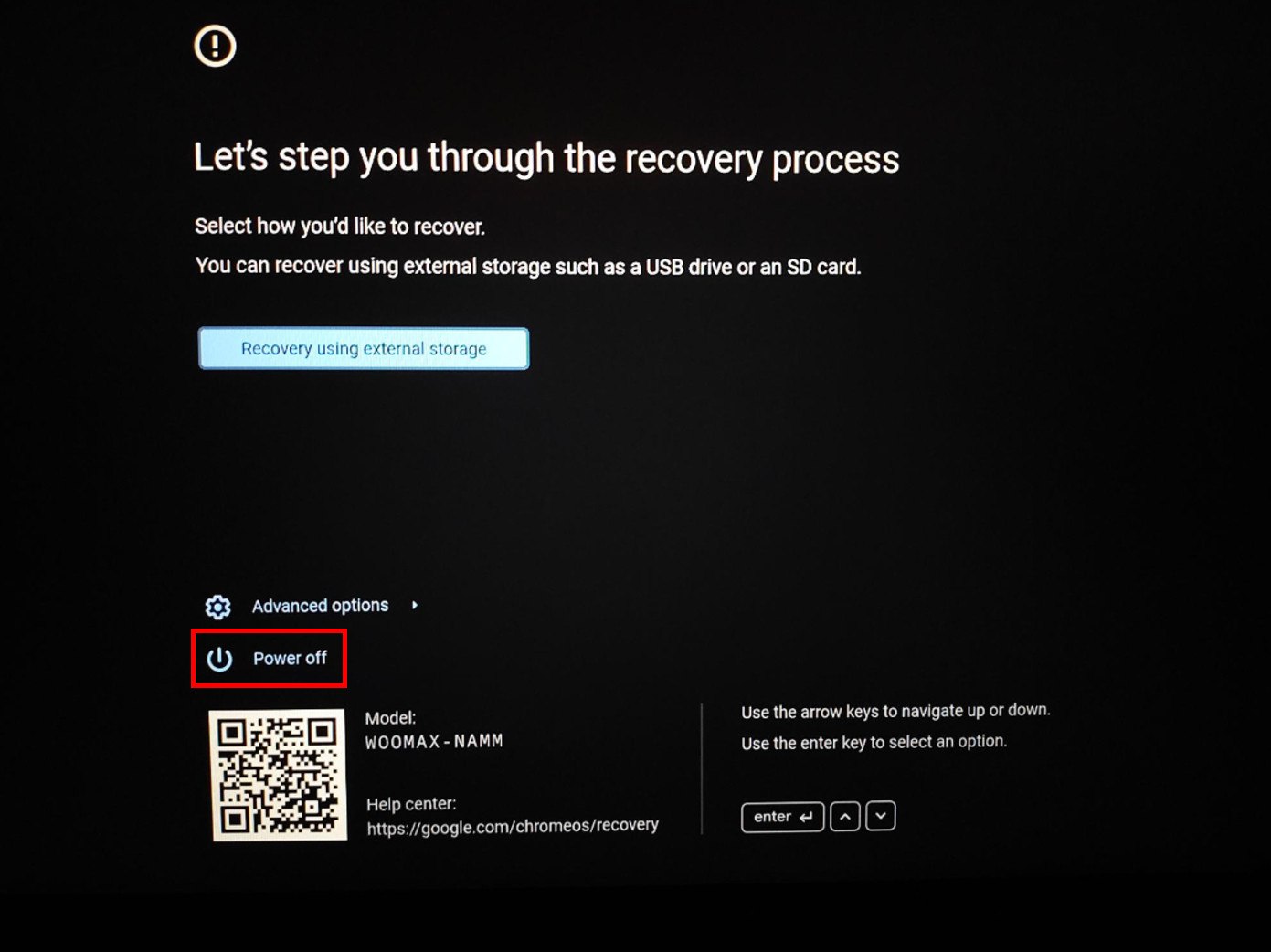 3. Then press power button to power on system again, and the memory size will be corrected.
Long-term solution -- Google has already released an updated OS to solve this problem so please update the OS to M96 (or above).