Product
ROG Phone 6, ROG Phone 6 Glass Screen Protector, ROG Phone 6 Pro, Zenfone 9
[Phone] How do I record an HDR10+ video?
1. Open the Camera App, then switch to the video mode. Swipe down on the preview screen, or tap on the upper arrow to open the settings panel.
2. Tap the Settings icon.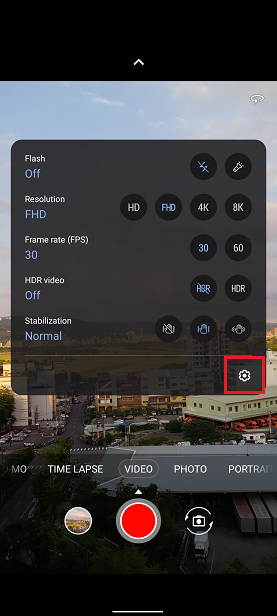 3. Scroll down to HDR10+ and enable it. Tap the back arrow in the upper left corner to go back to the camera preview.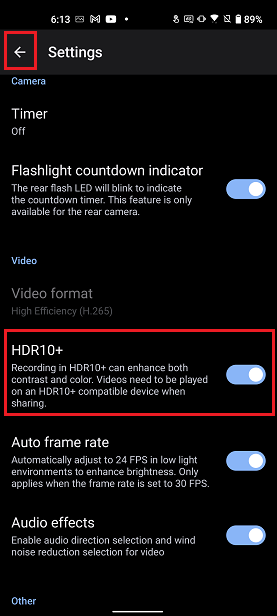 4. Tap the record button to start recording HDR10+ video.