Product
PA279CV, PA279CV-J, PA279CV-R, PA328QV, PA329CV
[ProArt Display] Regarding the PA279CV/PA329CV/PA328CGV USB settings, why does it change from 3.2 to 2.0 after rebooting?
ProArt series LCD monitors PA279CV/PA329CV/PA328CGV can use USB Type-C cable for image transmission and data transmission,
Among them, because the USB Type-C itself is limited by its own specifications, there have USB setting option in the OSD setting to choose USB3.2/USB2.0.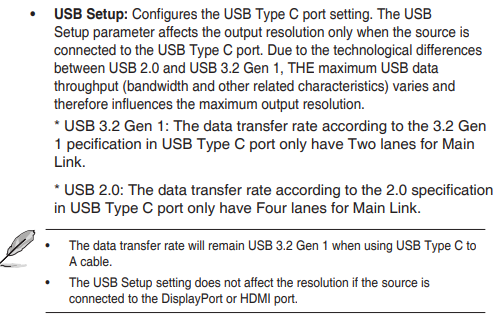 Among them, if the device is turned off and then turned on again, if this setting is set to USB 3.2 before shutting down,
After rebooting, it will return to USB2.0.
This is the setting of the device itself, which is normal and cannot be modified.