ASUS MG278Q Gaming Monitor - 27\^d\^d 2K WQHD (2560 x 1440), 1ms, up to 144Hz, FreeSync
27-inch, WQHD 2560 x 1440 resolution display with 1ms response time to eliminate smearing, tearing, and motion blur.
144Hz refresh rate and AMD FreeSync™ technology for seamless visuals and smooth gameplay
ASUS-exclusive Ultra-Low Blue Light, Flicker-Free, GamePlus, and GameVisual technologies provide a comfortable gaming experience
Ergonomically-designed stand with full tilt, swivel, pivot, and height adjustment for comfortable viewing position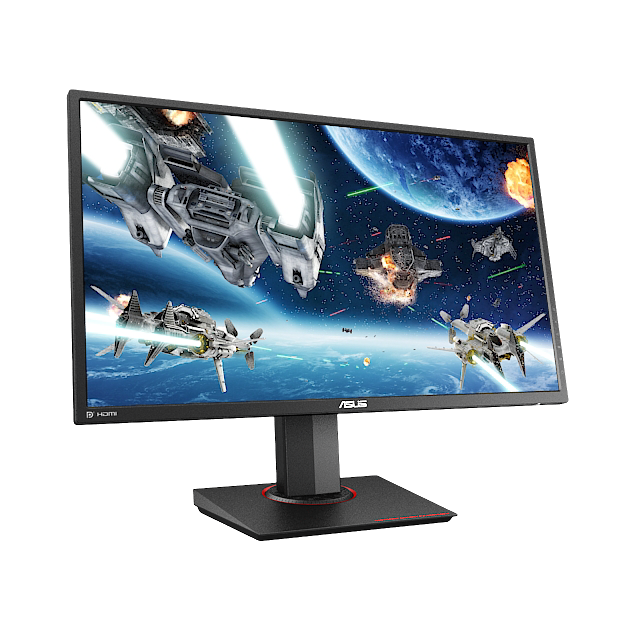 The MG278Q gaming display is built for victory in the professional gaming arena, and features a WQHD panel with a 144Hz refresh rate and 1ms fast response time. Its ergonomic design, together with Flicker-Free and Ultra Low Blue Light technology, ensure you stay comfortable during those marathon gaming sessions.
A 27-inch WQHD display for highly detailed visuals and more onscreen space
The MG278Q represents a new generation of displays, with a WQHD 2560 x 1440 panel with a pixel density of 109 pixels per inch. You get to enjoy greater image detail and up to 77% more onscreen desktop space than standard Full HD (1920 x 1080) displays. These little details add up to help you better immerse yourself in the game.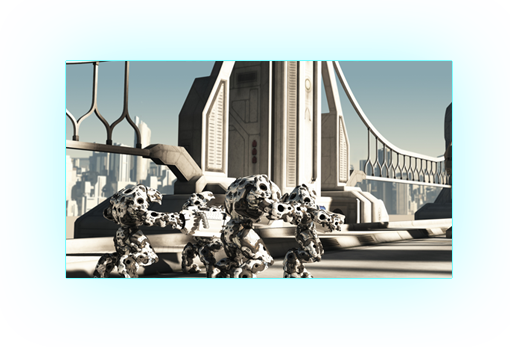 Conventional 27-inch 1920 x 1080 monitor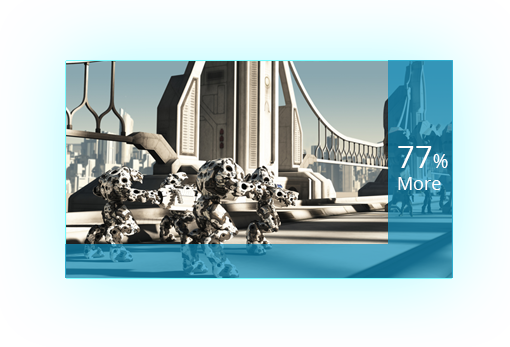 MG278Q 27-inch 2560 x 1440 monitor to see 77% more onscreen space
Lightning-fast 1ms rapid response time
With a 1ms response time, ASUS MG278Q is the fastest in its class and eliminates smearing, and motion blur. This visual performance lets you react instantly to what you see onscreen, especially in fast paced games – allowing you to take corners like a pro race car driver, or get that headshot like a seasoned pro.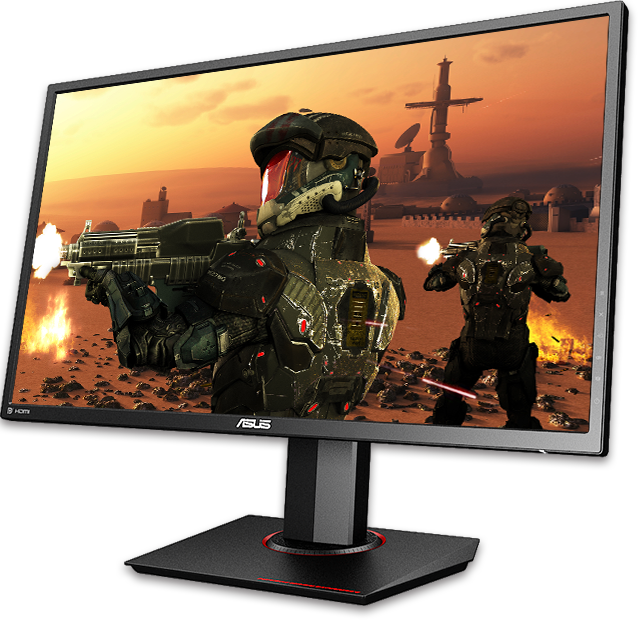 Certified NVIDIA G-Sync Compatible
MG278Q has been certified as G-SYNC Compatible, delivering a seamless, tear-free gaming experience by enabling VRR by default on NVIDIA GeForce GTX 10-Series and NVIDIA GeForce RTX 20-Series graphics cards.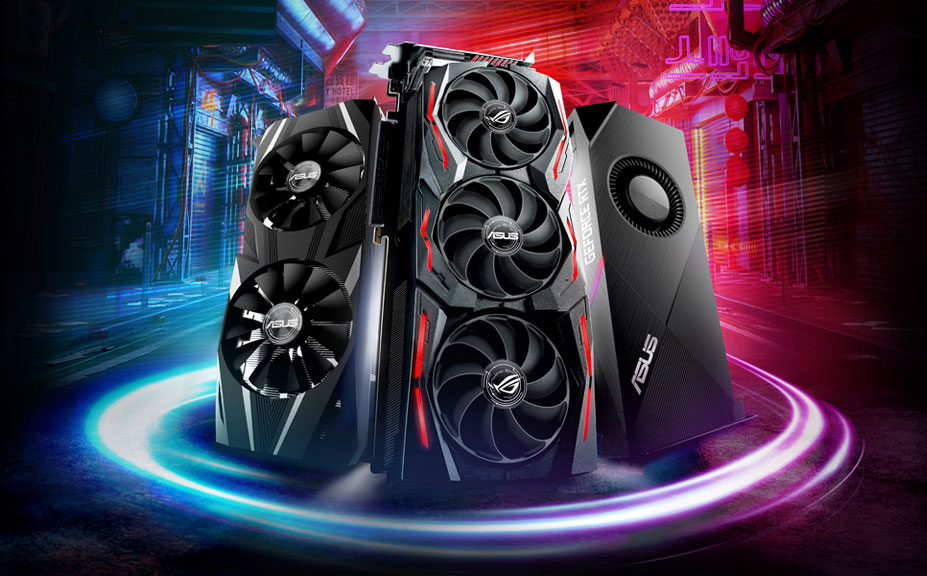 Incredible144Hz refresh rate
With an astonishing 144Hz refresh rate, fast moving visuals pose no problem for the MG278Q, so you can say goodbye to motion blur and gain the upper hand in first person shooters, racers, real-time strategy and sports titles. MG278Q features AMD FreeSync™ technology* – it eliminates screen tearing and choppy frame rates to give you seamless visuals and smooth gameplay.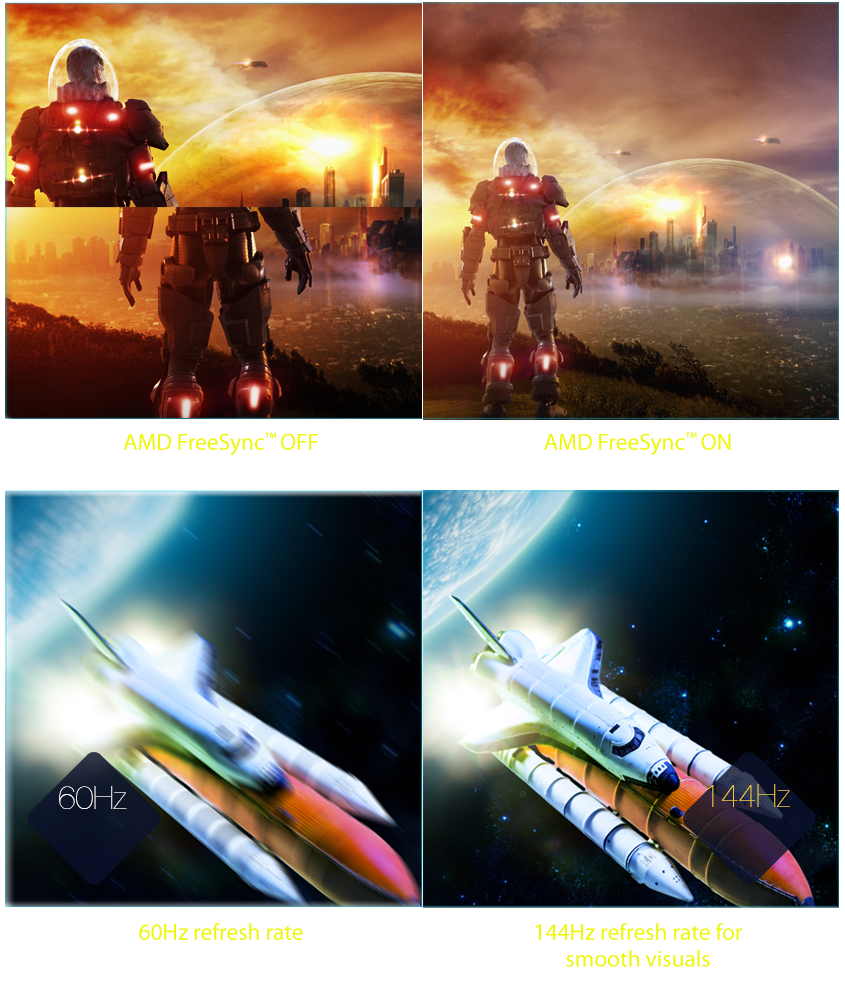 ASUS-exclusive GamePlus technology
ASUS MG278Q features the ASUS-exclusive GamePlus hotkey to give you in-game enhancements so you get more out of your game. The crosshair overlay with four different crosshair options lets you choose the one that best suits the game you're playing. There's also an onscreen timer you can position on the left of the display so you can keep track of the elapsed gaming time; while the FPS (frames per second) counter lets you know how smooth the game is running.

This function is co-developed with input from pro gamers, allowing them to practice and improve their gaming skills.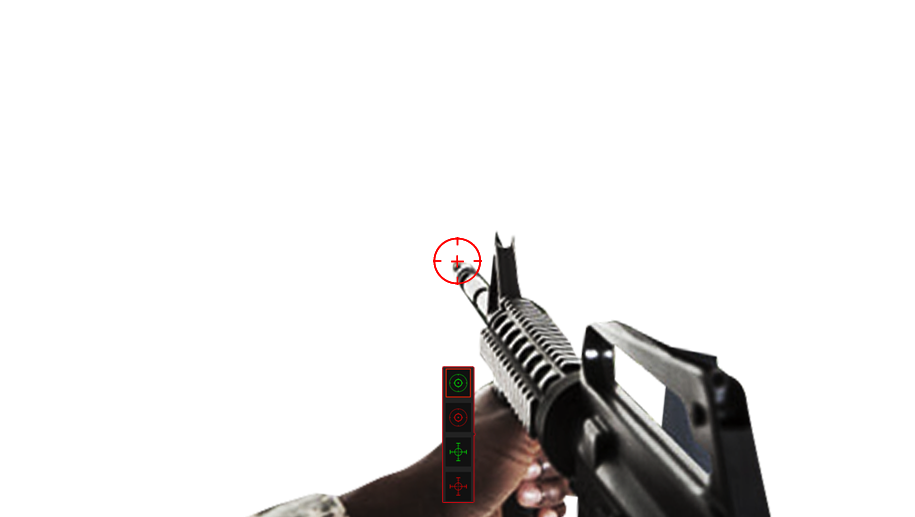 ASUS-exclusive GameVisual technology
ASUS GameVisual Technology gives you six pre-set display modes tailored to suit different types of scenarios. This unique feature can be easily accessed through a hotkey or the On Screen Display (OSD) settings menu.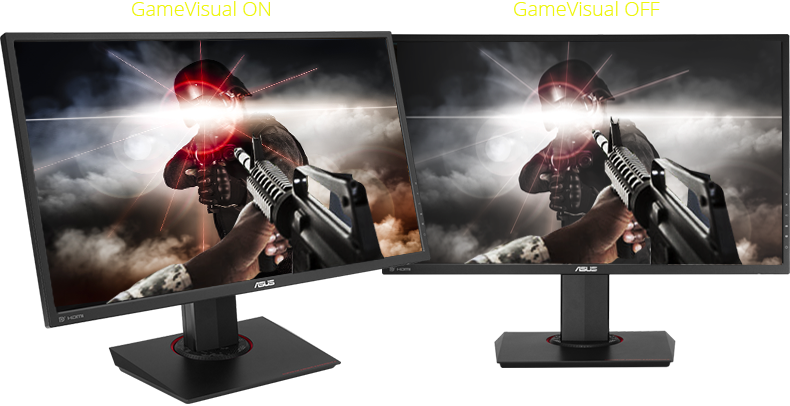 FPS
High contrast settings enhance the visibility even in dark scenes to clearly see your enemies.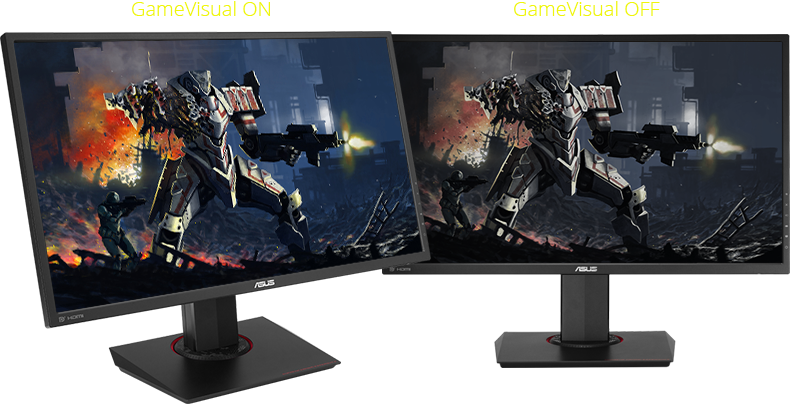 RTS/RPG
Enhances color saturation and contrast sharpness  to give you better, brighter colors and detailed visuals for real-time strategy (RTS) or RPG games.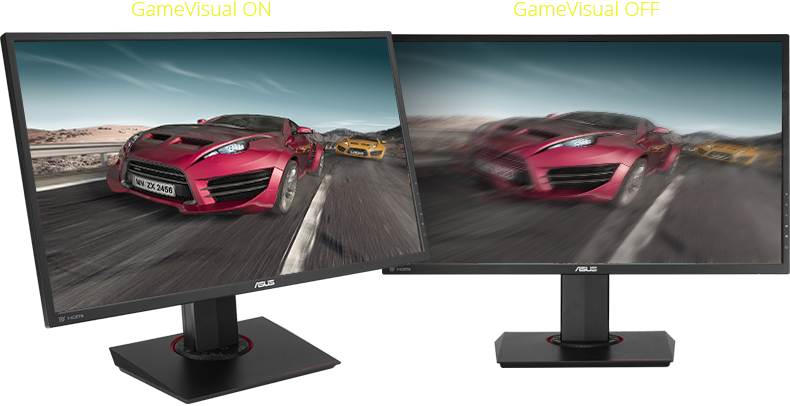 Racing
Default setting for ultimate racing experience.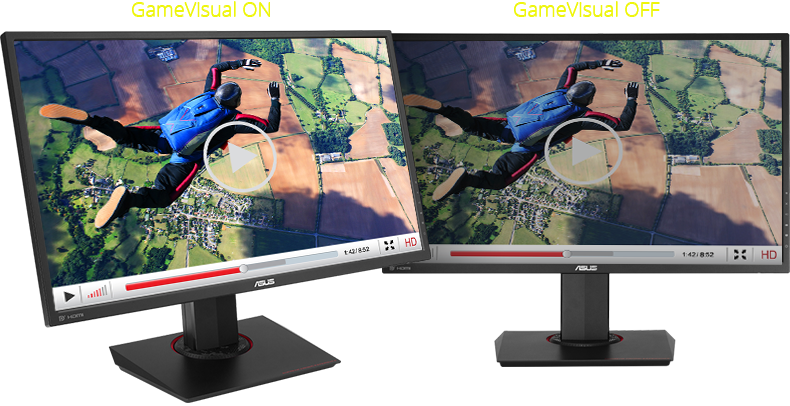 Cinema
Enhances contrast and color saturation for lively, vivid visuals — ideal for viewing movies.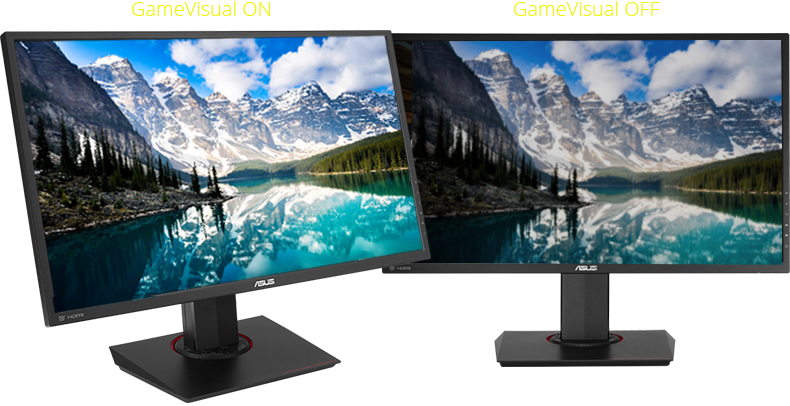 Scenery
Provides a greater brightness range and introduces more contrast gradations. It tweaks color saturation for greens and blues, making it ideal for viewing photos and videos that depict scenery.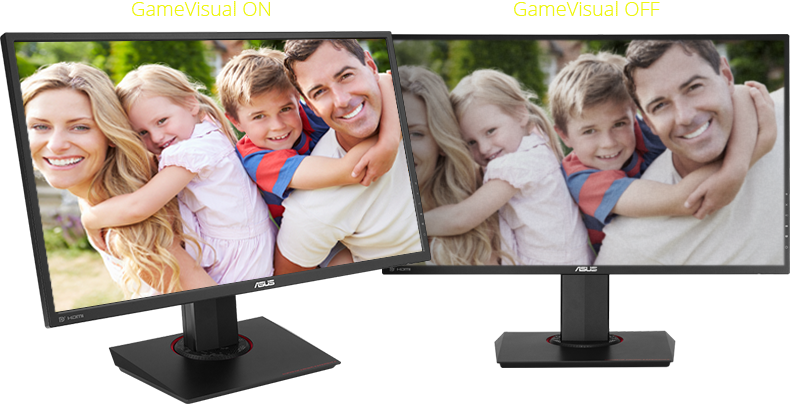 sRGB
Ideal settings for viewing photos and graphics online.
Advanced connectivity and smart cable management
The ASUS MG278Q has a wide selection of connectivity for WQHD output; including dual-link DVI, DisplayPort 1.2, and two HDMI ports for the high-speed gaming connectivity you expect and two USB 3.0 ports for quick battery charging for your mobile devices while gaming or even an alternative fast signal transmission for your gaming display.

A cable management design feature found on the back of the monitor helps you organize and hide cables to keep your gaming area tidy.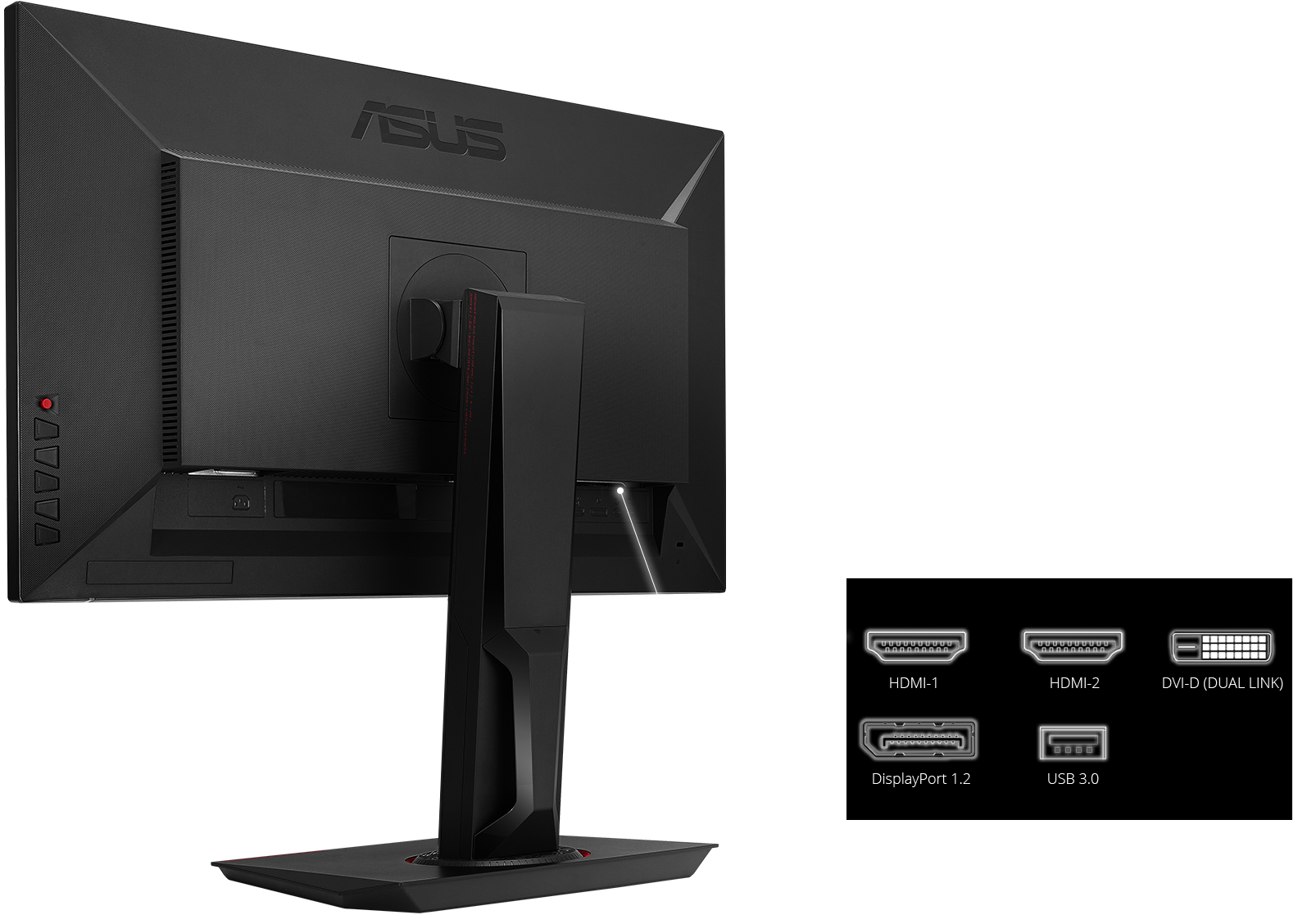 Get ready for gaming marathon
Ultra Low Blue Light technology
The MG278Q also comes with the ASUS Ultra Low Blue Light filters to protect you from harmful blue light. You can easily access and select four different filter settings onscreen through the OSD menu to fulfill your different scenarios.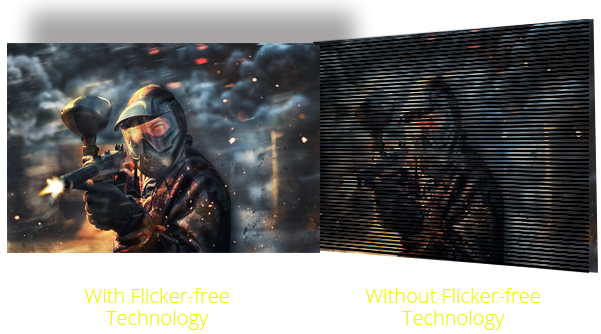 Flicker-free technology
Flicker-Free technology reduces flicker to give you a comfortable gaming experience. This minimizes instances of eyestrain and other damaging effects when you're embroiled in long, drawn-out gaming sessions.
Ergonomic design
The MG278Q Gaming Monitor is specially designed for long marathon gaming sessions. Its slim profile and super-narrow bezel makes it perfect for almost seamless multi-display setups. The MG278Q also has an ergonomically-designed stand with tilt, swivel, pivot and height adjustment so you can always find that ideal viewing position. A quick-release design lets you separate the monitor from its stand so it can be VESA wall-mounted.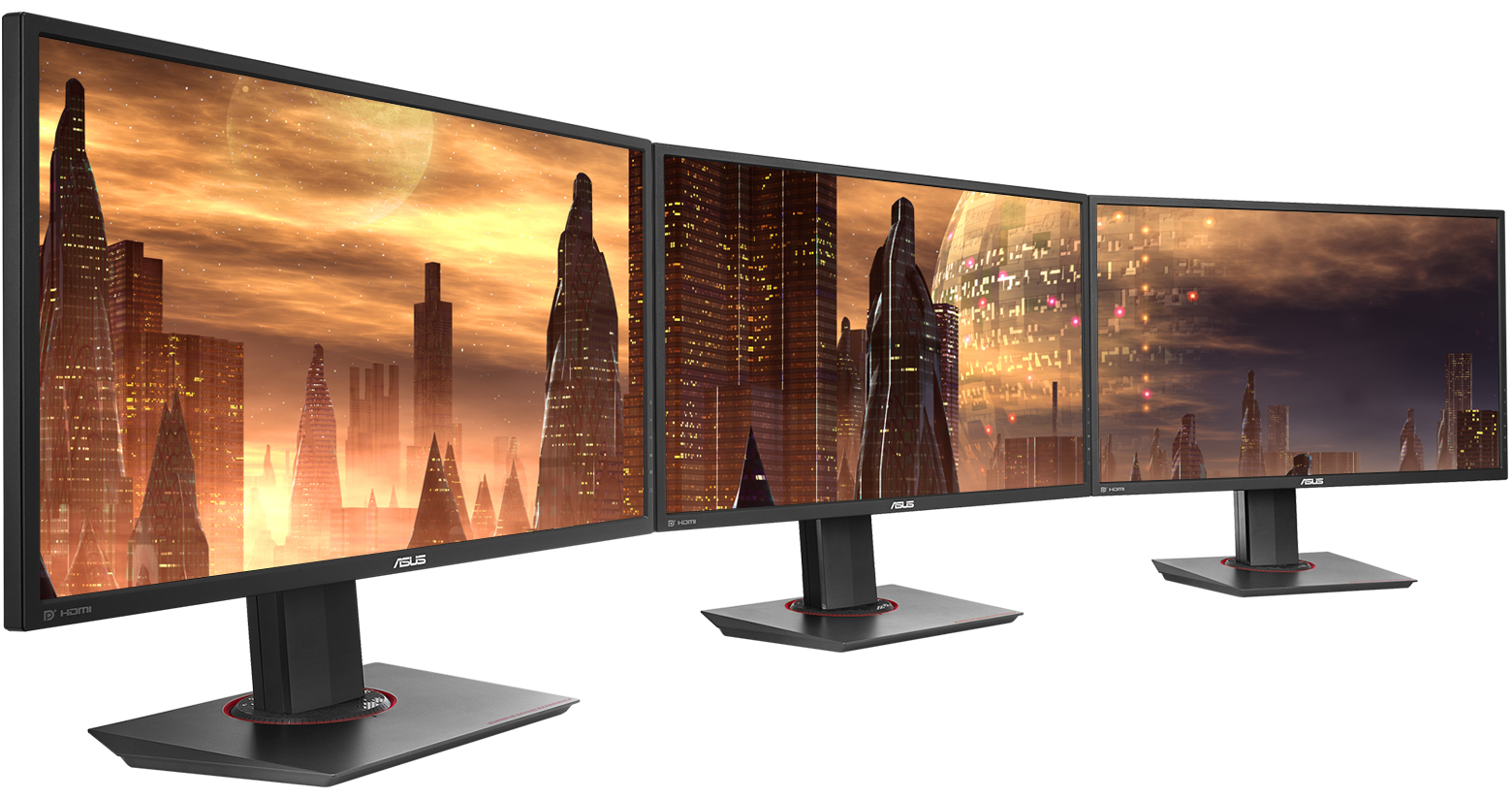 Swivel (+60° ~ -60°)

Height adjustment
(0 ~ 150mm)

Tilt (+20° ~ -5°)

Pivot (90° clockwise)
Compare (0)