ZenPower 10000 Quick Charge 3.0
Overview

Tech Specs

Support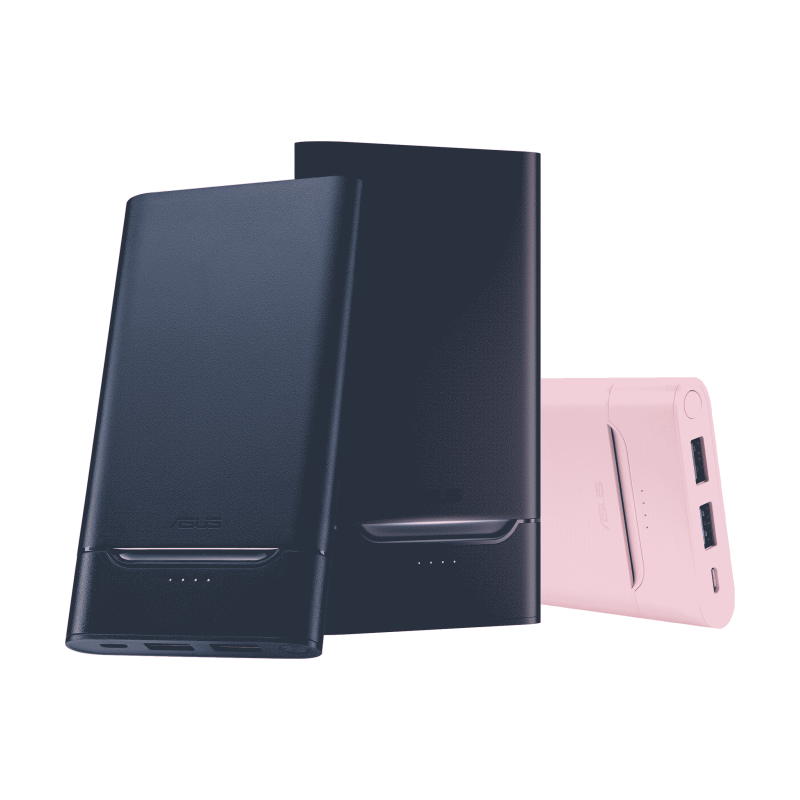 asus zenpower pro
10000mAh Smart Charge Power Bank
The ASUS ZenPower 10000 is a slim, easy-to-carry power bank that packs a massive 10000mAh lithium-polymer battery. It's the world's first power bank with a smart charge indicator to show you the charging speed, adding intelligence to your mobile life.
18W of Power for Superfast Charging
With a full 18W of power, up to 3A output on tap and Qualcomm® Quick Charge™ 3.0 Technology*, ZenPower 10000 charges devices faster than ever, so there's less waiting and more enjoying!

*Quick Charge 3.0 via one USB Type-A port only
Carry One, Charge Two
ZenPower 10000 has a high-density 10000mAh lithium-polymer battery with the stamina to charge your devices several times over — and there are two USB outputs so you can charge two devices at once!
Style on the Go!
ZenPower 10000 is finished in a range of colors — a beauty you'll want to show off everywhere you go.
Smart Charge Indicator
ZenPower 10000 is the world's first power bank with a smart charge indicator that identifies whether it's in quick charge or standard charge mode. The indicator will show a 'glowing yo-yo' pattern when the input or output charge rate is over 12W, or show a 'breathing' pattern when the charge rate is 12W or lower.
Glowing Yo-Yo: Charge rate is higher than 12W
Breathing: Charge rate is 12W or lower
Starry Night: Power Bank is disconnected
Slim, Compact and Lightweight
ZenPower 10000 is slim, compact and weighs a mere 185g, so when you store it neatly next to your phone or slip it into your pocket without you'll barely know that it's there. Its ergonomic design feels comfortable in your hand and fits perfectly in your palm.
Exclusive ASUS
PowerSafe Protection
With its exclusive ASUS PowerSafe technology, ZenPower 10000 gives you total peace of mind for your devices. PowerSafe monitors temperatures, controls input and output voltages, and guards against short circuits.
5
International
Certifications
input over voltage
protection
output over
voltage protection
input reverse
direction protection
over charge/ over
discharge protection
output over
current protection
Certified for
Total Confidence
ZenPower 10000 has been certified for safety, electromagnetic-interference (EMI) levels, and charging performance by five leading international testing organizations. It also conforms to International Electrotechnical Commission (IEC) standards, so you can carry it anywhere in total confidence!
Qualcomm®
Quick Charge™
3.0
Bureau of Standards,
Metrology and
Inspection
Product Safety of
Electrical Appliance
& Materials
Built to Last – Ready for anything!
ZenPower 10000 is built to last. It's subjected to 5000 USB inserts and removals, put through extreme temperature tests, and drop-tested repeatedly from 80cm. ZenPower 10000 is tested to the max to make sure it's ready to survive everyday life!
Compare (0)