Eficiente Mini PC fino con unos gráficos y productividad mejoradas
Procesador Intel® Celeron® N3150 para mayor eficiencia y rendimiento gráfico
Imagen 4K/UHD y soporte para dos monitores
Eficiente ASUS Software Management Tools
Solución económica con productividad mejorada
PC elegante y fino en 1 litro de volumen con soporte VESA rotatorio
Amplia variedad de puertos de E/S para utilizar todos los periféricos que quieras
Enhanced Productivity
Upgraded Performance and Expandability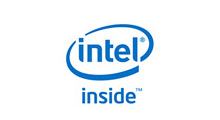 Smart Performance
Powered by the next generation Intel® Celeron® N3150 quad-core 1.6GHz SoC processor (2M Cache, up to 2.08GHz), significantly faster and more efficient than the previous Intel® Celeron® processors, E410 delivers easy multitasking and enhanced performance.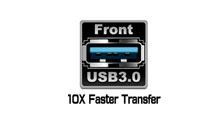 Front USB 3.0 Ports
USB 3.0 transfers data 10X faster than USB 2.0 while maintaining complete backward compatibility. The E410 features front USB 3.0 ports, allowing you to transfer data with ultimate speed and ease. It delivers data transfer rates up to 6Gb/s each.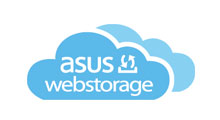 ASUS WebStorage: Up to 100GB free space
Share your pictures, music and movies with 100GB free space for 1 year, wirelessly share your files across multiple devices. With a keyword search, you can find the relevant files in no time. Record and upload the important meeting notes with snap shots, and then access them on any devices.
Built-in COM ports
On board COM port provides the elasticity for peripheral devices, including bar code scanners, printers, LED text displays, etc.


Sleek and Clean Design
The ASUS EeeBox features a sleek design and extremely light weight, only 0.7kg (1.4 lb). ASUS EeeBox is simple, chic, and even thinner than a book!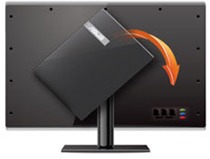 Rotatable VESA-mount
The ASUS Mini PC features a sleek design and extremely light weight, only 0.7kg (1.4 lb). ASUS Mini PC is simple, chic, and even thinner than a book !
Ultra-realistic 4K/UHD visuals and dual display support
The Mini PCs feature D-sub and HDMI output ports with dual display support. On two separate screens make you more productive. The E410 also supports 4K/UHD resolution display, making it a perfect option for digital signage.
Independent Display

Clone Display
Business-Class Management
ASUS Software Management Tools for Simplified System Maintenance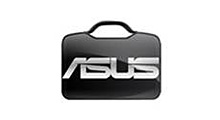 ASUS Business Manager: One Stop Management and Data Protection
ASUS Business Manager is a set of program utilities for performing maintenance and optimization tasks to PCs. This software package features a one-page interface to access system monitoring tools, BIOS updates, USB Blocker data movement controls, and energy-saving controllers.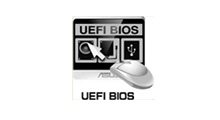 Easily set up password protection for your data with UEFI BIOS
UEFI BIOS not only provides a mouse-controlled interface that enables more flexible and convenient input, but also combines system management tools like HDD password protection and I/O port activation. A user-friendly graphics-based BIOS interface offers easier system tweaking and greater storage support.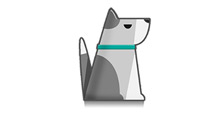 ASUS Watchdog Timer
ASUS Watchdog Timer ensures the system will always run, non-stop. ASUS Watchdog Timer automatically reboots the system should it suffer an OS hiccup, to make sure remote systems keep working and don't require expensive personnel maintenance.
Rock-Solid Security
Total Protection for Physical Assets and Virtual Data

F9 One Key Recovery
The F9 key allows you to use the recovery partition to restore your PC to its original working state. (Copying your data files and making note of any customized configuration settings before using the system recovery partition is required.

AI Security protects your data from unauthorized access and computer viruses
Management Information Systems can restrict users' access to confidential data, including enabling or disabling external USB devices or optical drives' data writing or reading capabilities. This also reduces the chances of incursions from viruses. It is integrated into the ASUS Business Manager to provide complete control on unwanted devices management.

ASUS Secure Delete
An easy-to-use interface that allows you to permanently remove confidential data from the recycle bin. Simply launch Secure Delete and drag and drop the files to be deleted.

Kensington lock slot
ASUS commercial desktops come with a Kensington lock for additional asset management and security. Keeping your hardware and confidential data inside well protected.
Utmost Reliability
Quality Your Can Trust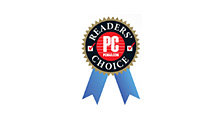 ASUS Desktops -- Most recommended Windows desktop brand
Innovation, design and reliability are at the heart of all ASUS computers. ASUS has won a PCMag.com Readers' Choice Award for its desktops four years running, leading the competition in both overall satisfaction and likelihood to be recommended. This proves that ASUS is better at delivering what customers want than rival Windows desktop PC companies. ASUS also had the lowest percentage of units needing repairs within the last 12 months, further proof of its trusted quality and reliability.

* Reprinted from www.pcmag.com with permission. © 2015 Ziff Davis, Inc. All Rights Reserved.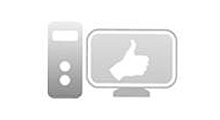 Stringently quality tests
ASUS desktop PCs are subjected to a series of rigorous noise, vibration, drop, and thermal shock tests to ensure they meet our exacting standards and exceed those used by other manufacturers. So you can rest assured that your new computer can cope with extremes of dry, icy environments to hot and humid environments, as well as the bumps and knocks during shipping.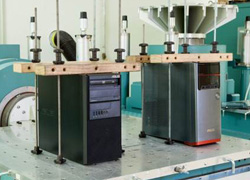 Vibration Test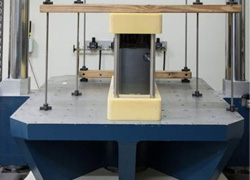 Shock Test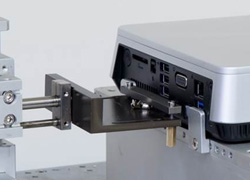 Port Test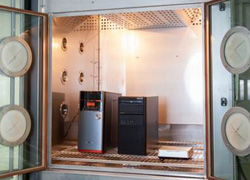 Temperature and Humidity Test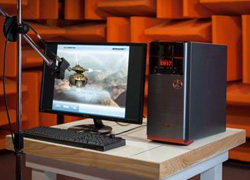 Noise Test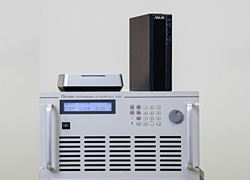 Line and Frequency Test
Efficient Energy Saving
Preserve the environment while Lowering Operating Cost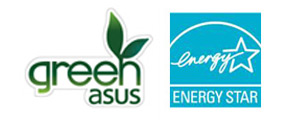 The energy-efficient ASUS Mini PCs E410 protect the environment while helping lower businesses' operating costs. These eco-friendly workstations are recipients of some of the industry's highest environmental certifications including ENERGY STAR.
Compare (0)