ASUS Vivobook 15 (D1502, AMD Ryzen 4000 series)
180° hinge
ASUS ErgoSense keyboard
for a comfortable typing experience
WiFi 6
superb connecting speed with ASUS WiFi Master
Physical webcam shield
ASUS AI Noise-Canceling Technology
noise-free video conferencing
Performance
Fuelled to perform
Vivobook 15 is your everyday companion that's always ready to make light work of your agenda, whether it's office or personal, presentations or play. For demanding workloads, the AMD Ryzen™ 4000 series processor with fast memory and speedy SSD storage provide plenty of power in reserve when the going gets tough.
CPU
Boost up your productivity
Vivobook 15 delivers next-level performance from the latest AMD Ryzen™ 4000H series processors to make every task easier, whether it's streaming, browsing, editing, video chatting, or just taking care of business at home.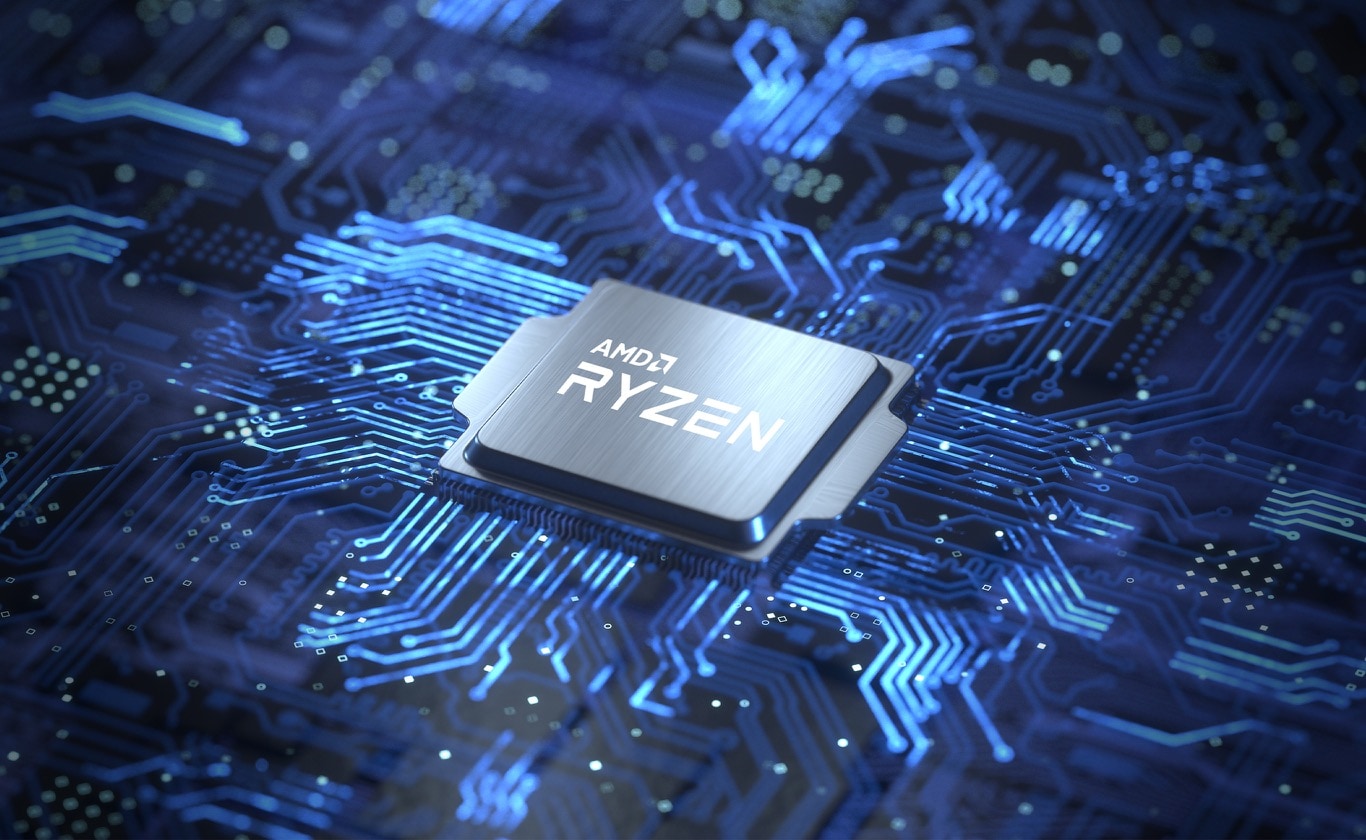 Thermal
Aerodynamic IceBlades for cooling
The new Vivobook series provides exceptional heat dissipation via two upgraded heat pipes
1
and a new IceBlades fan that efficiently accelerates heat transfer. The 87-blade IceBlades fan and impeller are made of a liquid-crystal polymer that allows them to be lighter and thinner than ordinary fans. Each IceBlades fan blade has a 3D-curved aerodynamic design, allowing the fan to achieve better flow rate and lower noise. In addition, the IceBlades fans also use a fluid-dynamics bearing, which can achieve better vibration reduction and lower noise when compared to ordinary fans.
Display
Easy on your eyes
Give your eyes a treat with Vivobook 15's clear, slim-bezel NanoEdge display. It has wide viewing angles, and is TUV Rheinland-certified for low blue-light levels reducing the risk of eye strain during marathon viewing sessions.
180° Hinge
Wide open for sharing
The 180° lay-flat hinge makes it so much easier when you want to share stuff with those around you, too.
Keyboard
Brilliantly nuanced ErgoSense keyboard
It's our mission at ASUS to elevate human interaction with technology to a higher and more intuitive level The latest ASUS ErgoSense keyboard are engineered to enable an input experience that's in harmony with how you move, feel and touch. Your comfort is our highest priority. That's why the ErgoSense keyboard has an incredibly satisfying feel, with the optimum bounce and travel calculated with fine-tuned precision. Experience the ErgoSense keyboard, and you'll soon find yourself cruising effortlessly through your work.
Full-sized keyboard 19.05mm
It's time to say hello to ErgoSense, and goodbye to cramped laptop keyboards! The full-size 19.05 mm key pitch is the same as a desktop keyboard, so you can whizz through your work with superb typing comfort and accuracy.
Dished key caps 0.2mm
The 0.2 mm key-cap dish is designed to match the shape of your fingertips. The smooth-edged indent is carefully crafted for a comfortable yet precise feel, so your fingers are gently guided to the ideal contact point with the keys.
Long key travel 1.4mm
Good tactile feedback is important to let you know that your key press has been registered. The long 1.4 mm key travel lets you type without having to use too much force. And underneath the key, there's a rubber dome crafted by keyboard experts here at ASUS. It guarantees your click force is met with just the right tactile bump you need for a nice grip.
ASUS Antibacterial Guard
99% bacterial inhibition. Your health safeguarded.
The surface of any laptop harbours thousands of potentially harmful bacteria. To keep your laptop hygienic, it's protected by ASUS Antibacterial Guard — a special surface treatment that keeps the bugs at bay. In fact, Antibacterial Guard has been scientifically proven
4
to inhibit the growth of bacteria
5
by more than 99% over a 24-hour period, ensuring the surfaces
6
of your laptop clean and sanitary for longer and reducing the spread of potentially harmful bacteria via contact.
Learn more about ASUS Antibacterial Guard
Watch ASUS Antibacterial Guard video
ASUS Antibacterial Guard
ANTIBACTERIAL SILVER IONS
Without ASUS Antibacterial Guard a sample of 10,000 bacterial cells grew to 28,000. Performing the same test with Antibacterial Guard saw the count reduced to just 16 — a growth restriction of more than 99%. Our test adheres to ISO 22196
8
, and involves both E. coli and Staphylococcus aureus.
All bacteria can be classified by Gram staining into Gram positive or Gram negative, named after bacteriologist Hans Christian Gram. The ISO 22196
5
test defines Staphylococcus aureus and E. coli respectively as Gram positive and Gram negative. Many industries choose these two bacteria as test targets — and it is these that are tested against ASUS Antibacterial Guard.
The ASUS Antibacterial Guard treatment consists of positively-charged silver ions and is durable enough for at least three years of normal usage
7
. Household cleaning products and agents such as alcohol wipes and soap water won't easily wear away the silver-ion surface treatment, ensuring ASUS Antibacterial Guard's long-lasting bacterial-inhibiting effect.
Privacy Protection
Safe and secure
Physical webcam privacy shield
Vivobook 15 takes your privacy and security seriously. There's an integrated privacy shield that slides over the webcam for instant privacy, shielding you against prying eyes and disturbances.
Audio
Outstanding audio to hear the world
Treat your ears to the SonicMaster sound system in Vivobook 15. With DTS Audio Processing, you can experience enhanced audio through powerful speakers for distortion-free sound and deeper bass. DTS Audio Processing makes small speakers sound bigger and better, and puts you in the middle of the action. It also delivers incredible sound to your headphones.
Noise Cancelation
ASUS AI Noise-Canceling Technology
To provide exceptional remote-working and video-conferencing experiences, Vivobook 15 features ASUS AI Noise-Canceling Technology that employs machine learning in order to isolate unwanted noise from human speech. This technology helps to filter out ambient noise for optimum group conference-call quality.
Turn on your device's audio and try the demo to experience the amazing difference that AI Noise-Canceling Technology can make in different environments.
Connectivity
Perfect in every detail
Vivobook 15 keeps you fully connected with its comprehensive I/O ports. There's a USB-C® 3.2 Gen 1 port, two USB 3.2 Gen 1 Type-A ports, a USB 2.0 port, HDMI® output and an audio combo jack — so it's easy to connect all your existing peripherals, displays and projectors.
USB 2.0
USB 3.2 Gen 1
USB-C® 3.2 Gen 1
HDMI®
audio combo jack
WiFi Connectivity
Fine-tuned with ASUS WiFi Master technology
ASUS offers a comprehensive range of wireless connectivity solutions. With up to WiFi 6 fast resolution along with ASUS WiFi Master technology, Vivobook 15 enhances fast and stable connection.
Learn more about WiFi 6
MyASUS
Your PC just got better​
MyASUS provides easy access to ASUS apps that are designed to help you maintain your system, update your software, optimise your PC's performance, and contact ASUS for after-sales service and support.
Learn more about MyASUS
Prioritise WiFi for specific tasks
AI noise-canceling audio for clear speech
Transfer files between a PC and a mobile
Optimise fan speed according to use
Display colour profile
One-click system diagnostics
GlideX
Your on-the-go work and play space
GlideX is a cross-device screen-sharing solution that uses wired or wireless connections to give you a bigger and better space for work and play. With Screen Mirror you can project your device's screen to PC for easier keyboard input on a bigger space; with Screen Extend you can create more space turning your tablet into a secondary display on the go. GlideX optimises your workflow in the blink of an eye!.
Learn more about GlideX
Screen Mirror
Screen Extend
The component placement is for reference only, and may vary by model and configuration.
The screen-to-body ratio is calculated based on the visible body area of the display when the laptop is opened to 90° and the active display area.
Wide-view panel is optional.
Tested by an independent third-party laboratory according to the ISO 22196 standard (Measurement of antibacterial activity on plastics and other non-porous surfaces).
ISO 22196:2011 specifies a method of evaluating the antibacterial activity of antibacterial-treated plastics, and other non-porous, surfaces of products (including intermediate products).
ASUS Antibacterial Guard is applied on the laptop areas that users touch most frequently, including the palm rest area, keyboard, and touchpad (or ASUS NumberPad).
Note that the protective effects of ASUS Antibacterial Guard were tested by ASUS on April 26, 2021, and follow the ISO 22196 method on our specially-treated test samples. The tests provide a simulation of three years of wear and tear, and include exposure to salt spray, thermal shocks, and both alcohol and wool-felt tests. Actual effective antibacterial-protection period may vary depending on product configuration and usage.
Compare (0)