Incredibly light with
dual storage
Today's fast-paced business life demands a notebook that can keep up, wherever and whenever you're working. The compact, ultralight ASUSPRO P5240 meets that need, offering unrivaled mobility with flexible high-performance dual storage options to supercharge your productivity. A full set of I/O ports, including USB-C™ (DisplayPort & Power Delivery) and HDMI, lets you connect seamlessly to all your peripherals on the road or in the office, and the 180° lay-flat hinge makes screen-sharing easy. With its all-working-day 10-hour battery life, P5240 is always ready for business, anytime
and anywhere.
Ultrafast SSD and
high-capacity HDD
ASUSPRO P5240 is designed to deliver uncompromising performance, with a powerful and flexible dual-storage option that gives you the benefit of an ultrafast solid-state disk (SSD) combined with the huge storage capacity of a traditional hard disk drive (HDD). The SSD delivers superfast data access and no-wait boot-up, while the HDD gives you all the space you need for your files. It's the perfect combination to supercharge
your productivity.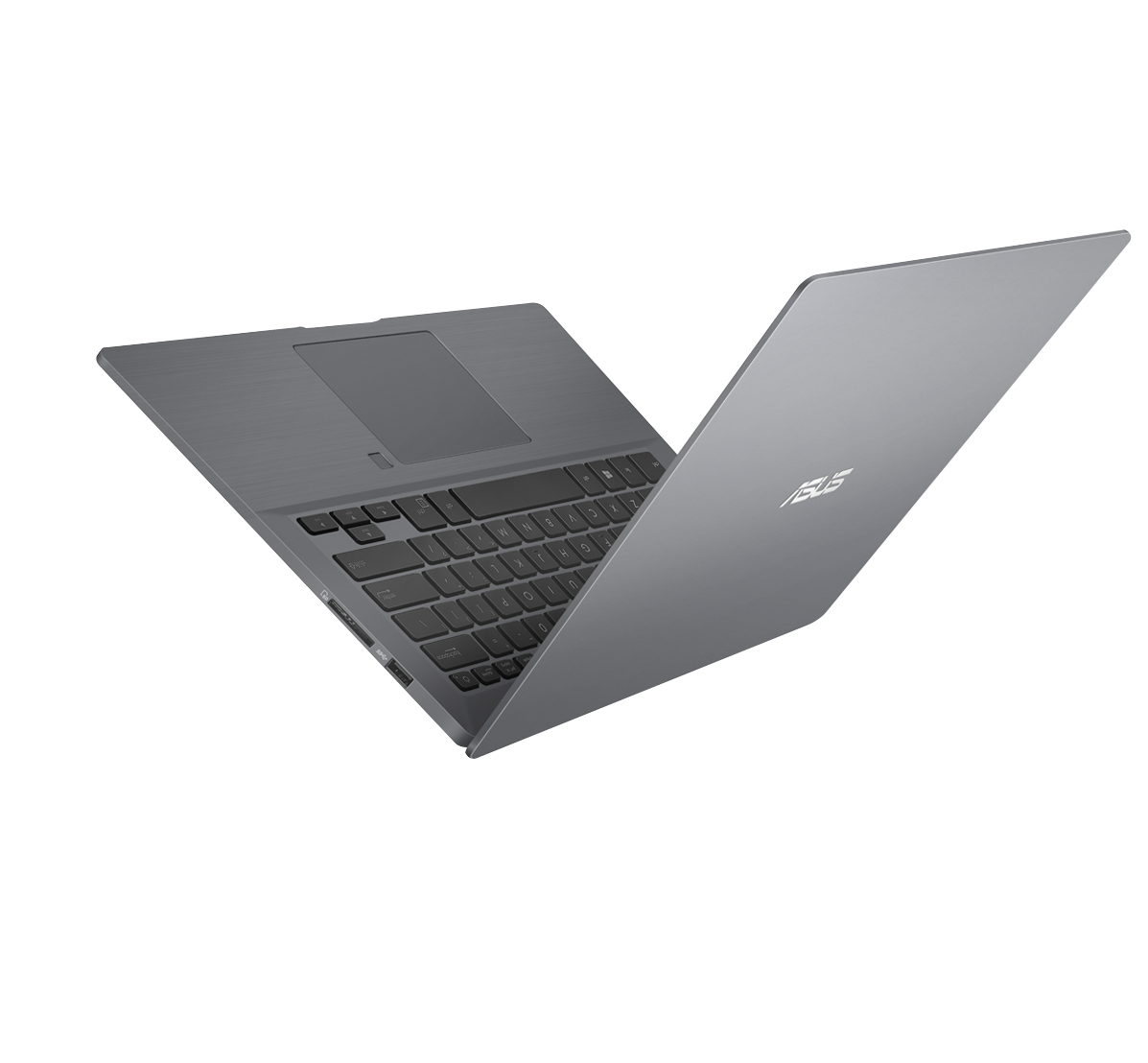 An ultraportable that's tough, light, and elegant
With a chassis crafted from solid magnesium alloy, ASUSPRO P5240 is thin and light, yet tough enough to cope easily with the rigors of business travel. And with its elegant grey finish, it's a masterpiece of craftsmanship that creates a truly professional impression, wherever
you go.
* Single SSD, non-HDD SKU. Weight varies according to configuration.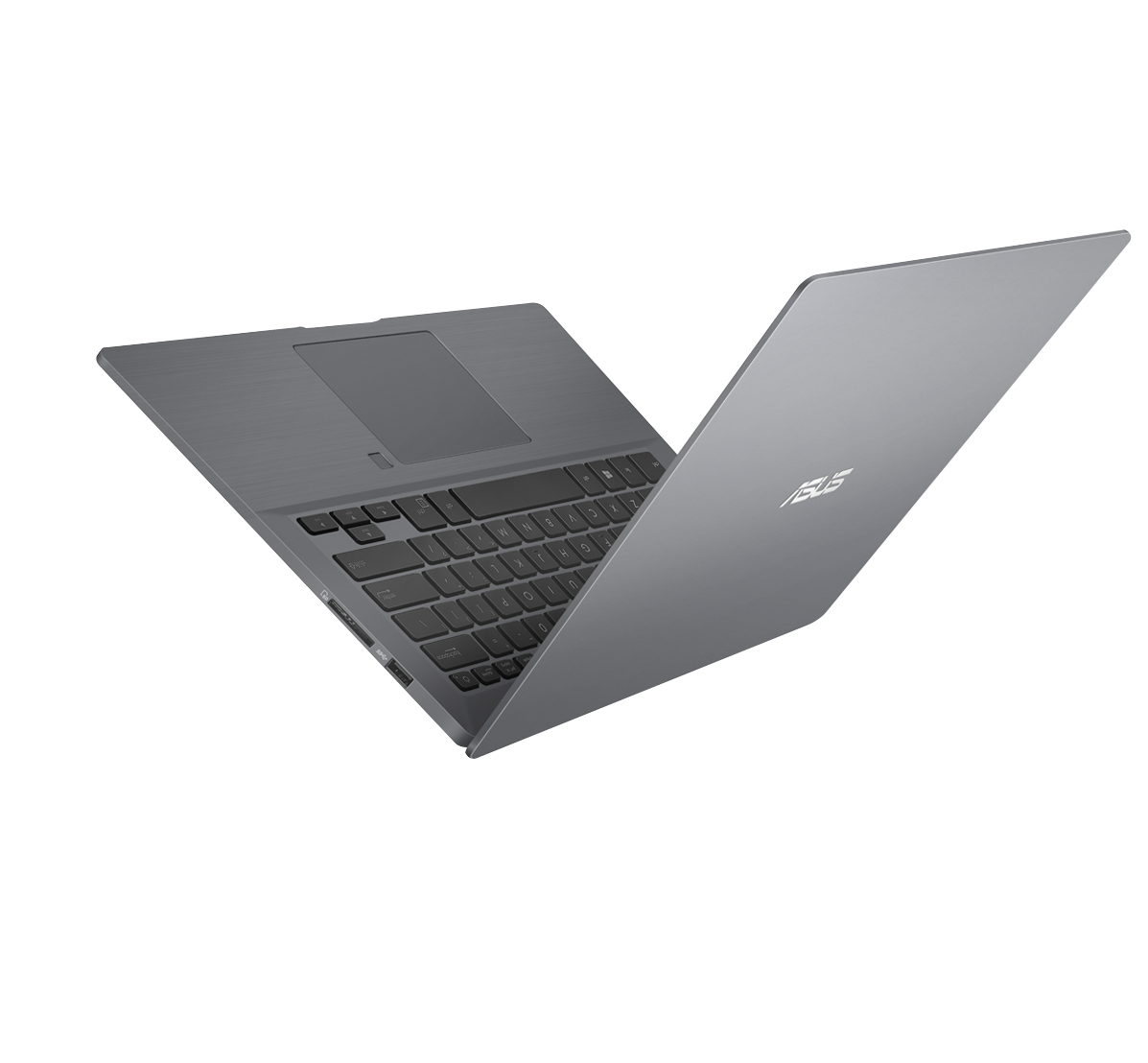 More ports for
hassle-free connections
For maximum on-the-go convenience, ASUSPRO P5240 has a full range of connectivity features, including the fast and versatile USB-C™ port (DisplayPort & Power Delivery). Its HDMI output lets you connect to a monitor, projector or big-screen TV — perfect
for presentations.
USB 3.1 Gen 1
Type-C
DisplayPort & Power Delivery
802.11ac
6x
Faster than 802.11 n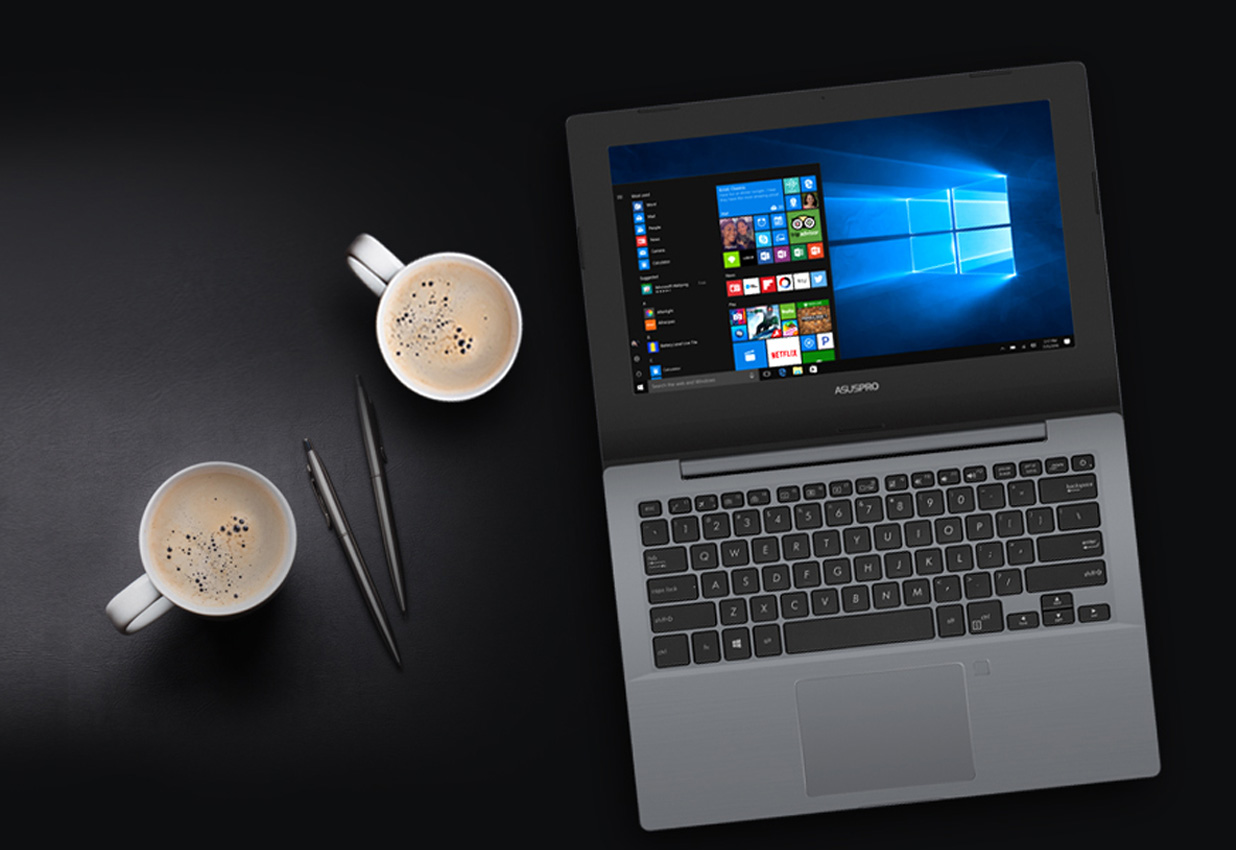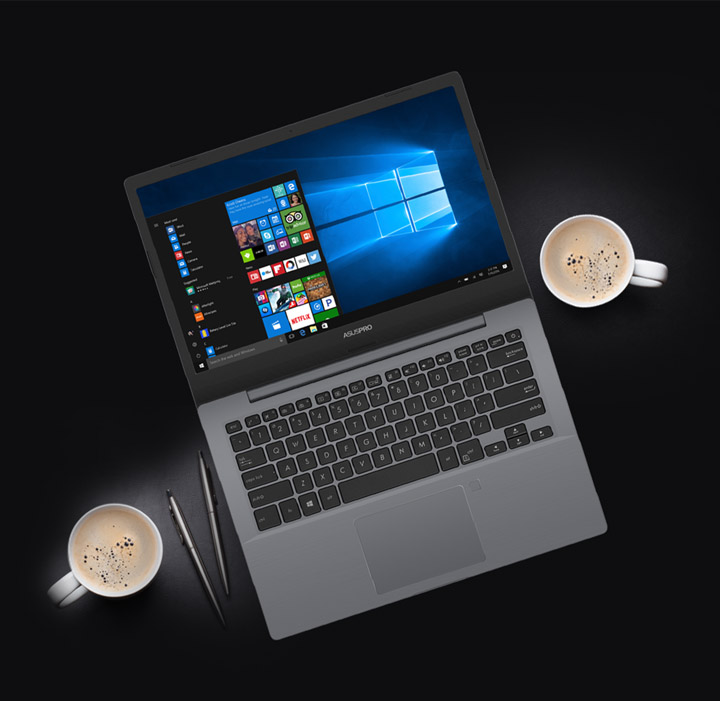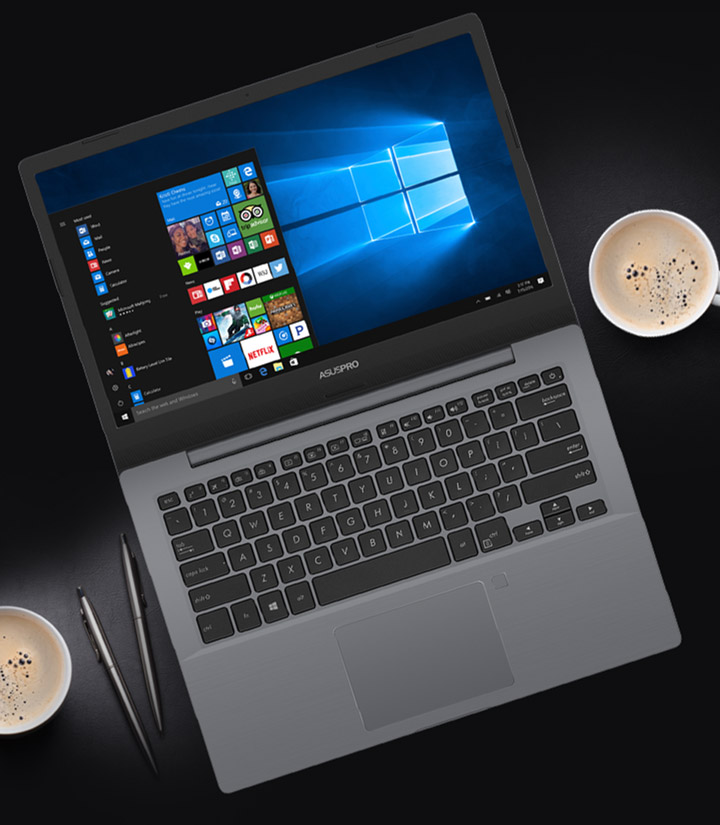 Meeting Your Business Needs
Powering your productivity
With its ultraportable design, dual storage, 180° hinge and long battery life, ASUSPRO P5240 ensures maximum productivity for every professional, whatever their field. Empower your business now with the incredible
ASUSPRO P5240.
180° Hinge
Flexible viewing angles
With its 180° lay-flat hinge, ASUSPRO P5240 makes it easy to share the screen in group discussions or collaborations. The robust and reliable hinge mechanism gives you the ultimate viewing flexibility, and also reduces stress on the hinge area.
Long 10-hour Battery Life
All-day stamina, every day
With ASUSPRO P5240, you're not constantly tied to a power outlet. Its 10-hour* battery life gives you peace of mind throughout the working day and beyond.
Long-lasting
10

Hours*
Battery Life
*Tested with MobileMark 2014. Maximum battery life varies according to configuration, settings, wireless functionality, usage, and environmental factors.
Ergonomic Keyboard Design
The ultimate typing experience
ASUSPRO P5240 offers an unrivaled typing experience, with a full-size 19.05mm key pitch that's the perfect distance between fingers. The 0.15mm-dished keys add extra comfort, and the 1.5mm key travel ensures responsive tactile feedback for more accurate typing.
Full size
19.05

mm
Key pitch
Accessory
Enhanced Performance
To maximize your productivity, optional LAN and VGA USB adapters are available.
And for full desktop-grade connectivity, simply add the optional SimPro Dock.
To maximize your productivity, optional LAN and VGA USB adapters are available. And for full desktop-grade connectivity, simply add the optional SimPro Dock.
LAN and VGA USB Adapters
The easy way to
boost your productivity
The LAN and VGA USB adapters make it easy to connect to a network or any VGA-compatible display or projector. And with P5240's USB-C™ display support, you can enjoy triple-screen productivity by connecting one display with the VGA adapter and another via the
HDMI port.
SimPro Dock
Enhanced desktop-grade expansion
The convenient SimPro Dock connects via ultrafast USB-C™ for desktop-grade connectivity and expansion. With its versatile range of interfaces and the ability to connect to two external monitors simultaneously, the SimPro Dock is your perfect
office companion.
Compare (0)
Ordinateur portable

Logiciel

Windows 11

Warranty

Appareil mobile

Objet connecté

Ordinateur de bureau / Moniteur
PC de tour de jeu

Poste de travail

Logiciel

Carte mère / Composant

Boîtier PC gaming

Dock externe pour carte graphique

Ordinateur monocarte

Réseau / IoT / Serveur

WiFi 6
Prolongateurs de portée

Routeur modem

Adaptateur filaire et sans fil

AIoT et solution industrielle

Serveur

Accessoire

Kit de streaming

Display Accessories