Sorteer op::
Recommend
Nieuwste
Meest geklikt
Sorteren & Filteren
Alles wissen
Recommend
Nieuwste
Meest geklikt
Terug naar filter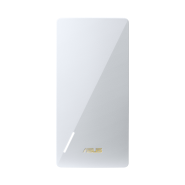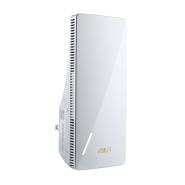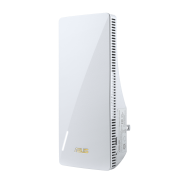 RP-AX58
WiFi 6
AX3000, 2.4GHz AX: 2x2 + 5GHz AX: 2x2
Grote huizen
ASUS-functies: AiMesh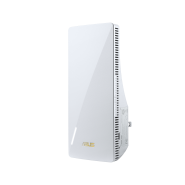 RP-AX56
Volgende generatie wifi-standaard – Ondersteunt de nieuwste wifi-standaard 802.11ax (WiFi 6) en 80MHz bandbreedte voor betere capaciteit en efficiëntie.
Ultrasnelle wifi – De RP-AX56 ondersteunt 80MHz bandbreedte en 1024-QAM voor dramatisch snellere draadloze verbindingen. Met een totale netwerksnelheid van ongeveer 1800Mbps - 574Mbps op de 2.4GHz-band en 1201Mbps op de 5GHz-band.
Naadloos AiMesh wifi-systeem uitbreiden - Breid uw huidige AiMesh-netwerk uit om krachtige, naadloze wifi en robuuste functies op de AiMesh-router te leveren aan uw hele huis.
Eén of meerdere wifi-namen, de keus is aan u – Bij het uitbreiden van een AiMesh-netwerk kunt u één wifi-naam (SSID) houden voor het gehele netwerk of individuele namen geven aan elke wifi-band voor verschillende toepassingen.
Eenvoudige installatie met Mobile App – Met de ASUS Router-app en de ASUS Extender-app kunt u met slechts enkele tikken uw thuis-wifi upgraden.
Werkt perfect met elke wifi-router – De RP-AX56 werkt perfect met vrijwel alle wifi-routers, modems en kabelrouters op de markt.