Filter results: 3 Produkte
Sortieren nach:
Recommend
Preis absteigend
Preis aufsteigend
Neuste
Meist angeklickt
Ratings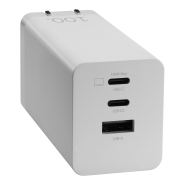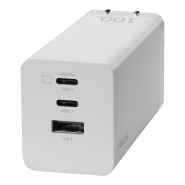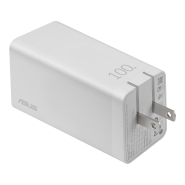 Der ASUS-estore-Preis beginnt bei
Der ASUS-estore-Preis ist der Preis eines von ASUS estore bereitgestellten Produktes. (Betrieben wird ASUS estore von Digital River.) Die hier aufgeführten Spezifikationen sind möglicherweise nicht im eStore erhältlich, sie dienen nur als Referenz.
ASUS 100W 3-Port GaN Charger is our first charger with gallium-nitride technology, and the world's smallest in its class. It's packed with the power to simultaneously charge three devices — two via USB Type-C® (USB-C®) and one through USB Type-A. Wherever you travel, carry the one little charger that's ready to juice up all your devices.
Universelle Schnellladung
Laden von mehrere Geräte gleichzeitig
Es kann mobile Geräte, Laptops und Gaming-Geräte aufladen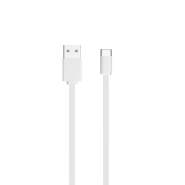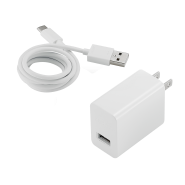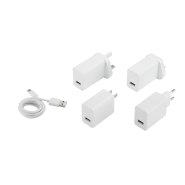 ASUS BoostMaster Schnellladefunktion mit 18W/2A Leistungsabgabe über USB-C™


Genießen Sie reibungslose USB 2.0-Datenverbindungen

Praktische 0,9 m lang und auf Haltbarkeit und Sicherheit geprüft.