Ultracompact mini PC for AI computing on the edge, featuring Google Edge TPU, 8th Gen Intel® Core™ processors, up to 64 GB DDR4 RAM, M.2 SSD, Thunderbolt™ 3, WiFi 6 and USB 3.2 Gen 2 Type-C®.
Edge AI solution featuring Google Edge TPU: Features powerful performance as part of the Google Coral platform.
Full x86 architecture: Complete ultracompact desktop PC with high-performance Intel Core processors.
Latest WiFi 6 networking: High-speed wireless connectivity onboard for improved speed, range and power efficiency.
Comprehensive connectivity: Full range of I/O ports for diverse needs, including five USB sockets, microSD card reader, HDMI 2.0 and a configurable port.*
Extensive video support: Drive up to two display simultaneously via USB 3.2 Gen 1 Type-C and configurable ports, or USB 3.2 Gen 1 Type-C and HDMI.
Integrated USB Power Delivery (PD): Rear-side USB-C port supports PD input for device power and output for external charging.**
Reactive cooling: Dedicated thermal-monitoring technology and variable-speed fan to minimize noise.
24/7 reliability test: Rigorous procedures to ensure stable operation.
* Configurable port options may vary by model or region, and are specified at time of order.
** Powering Mini PC PN61T via USB PD requires an input supply of at least 65 W.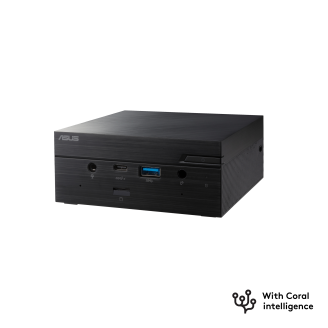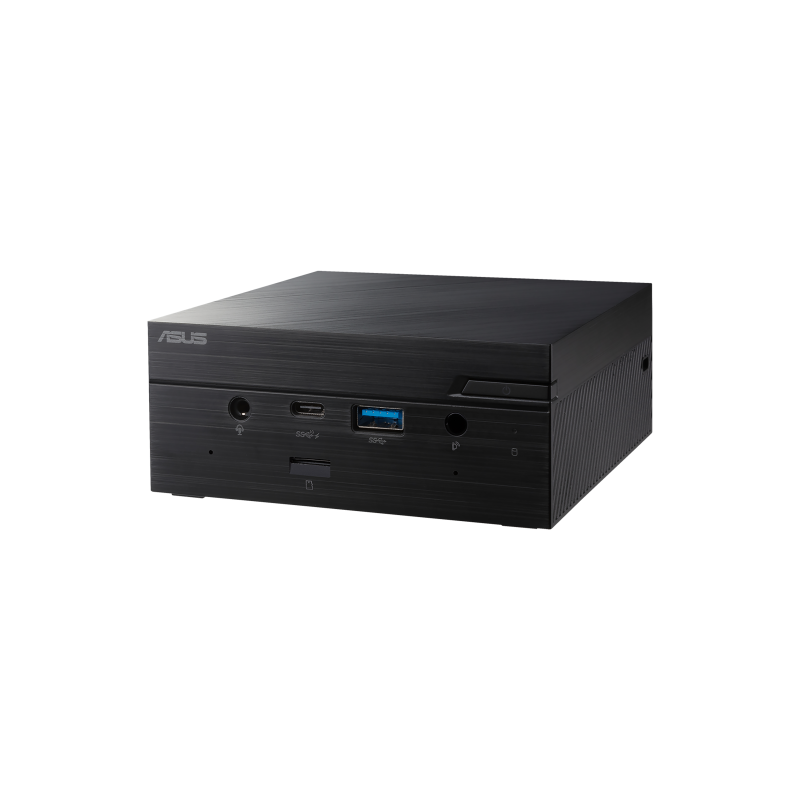 Easy modification, maximum possibilities
ASUS Mini PC PN61T is an ultracompact computer with an x86 architecture and Google Edge tensor processing unit (TPU). With high-speed 2666 MHz DDR4 memory and support for the Google Coral platform, Mini PC PN61T delivers powerful performance for a wide variety of business and AI applications. Its diminutive size takes up minimal space on a desk and makes it suited for applications where traditional PCs won't fit, from digital signage to AI inference at the edge.
WiFi 6 (802.11ax) networking ensures stable, high-speed data transfers, even in crowded networking environments, and a USB-C port with Power Delivery (PD) supports data transfer, power and DisplayPort functionality over a single cable. Mini PC PN61T also supports Microsoft Cortana via dual-array front microphones for convenient voice control and features an infrared (IR) sensor, letting you control applications via remote control.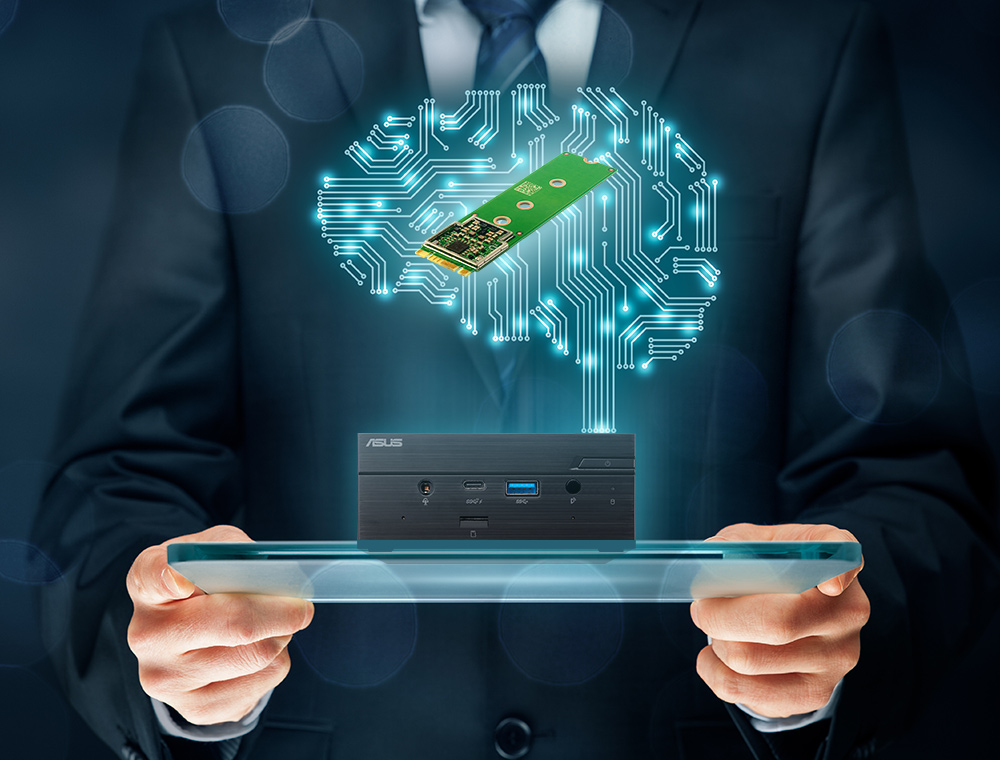 Google Edge TPU for machine learning
ASUS Mini PC PN61T is a complete, x86-architecture PC that additionally benefits from a Google Edge TPU machine-learning (ML) accelerator. This combines the ability to execute high-performance ML inferencing with the ease of development afforded by the familiar x86 platform.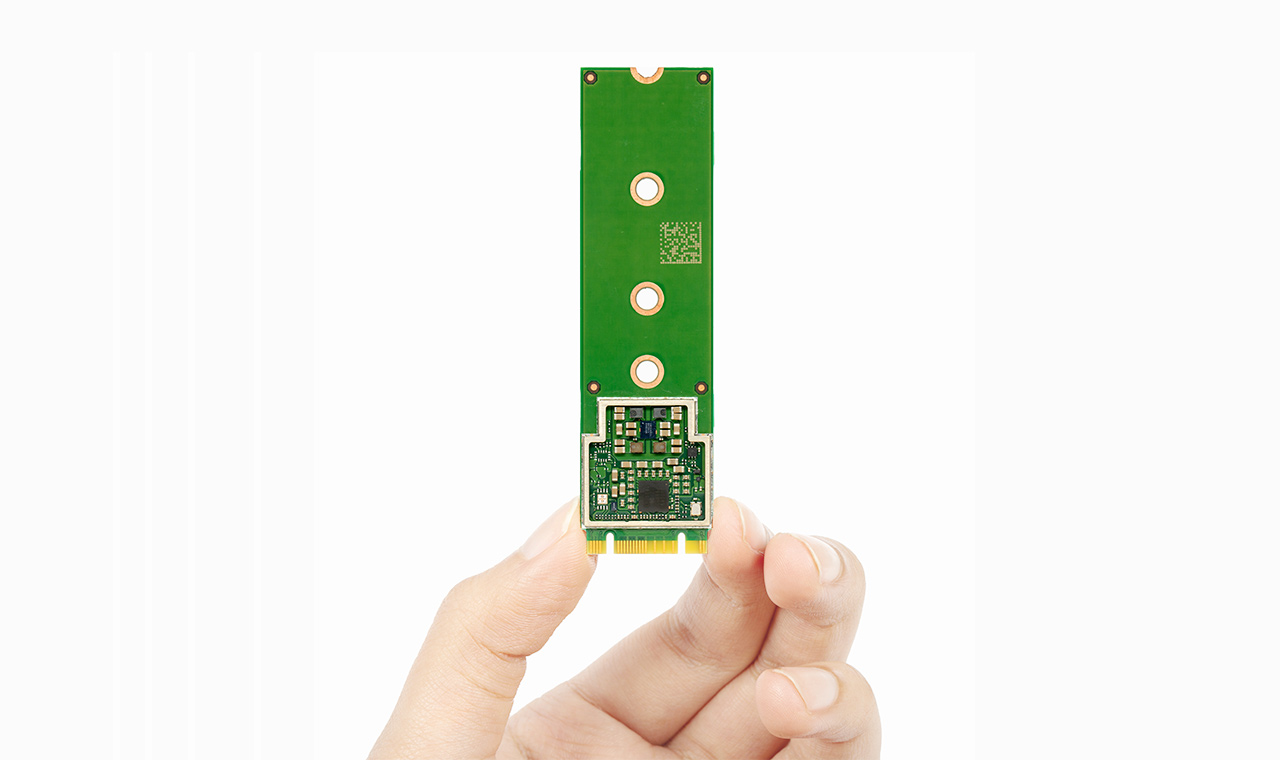 Accelerated machine learning with Google Edge
Edge TPU is Google's purpose-built application-specific integrated circuit (ASIC) designed to run AI at the edge. It delivers high performance in a small physical and power footprint, and provides ML acceleration – speeding up processing efficiency, lowering power demands and making it easier to build connected devices and intelligent applications.
Efficient

Balances power and performance with local applications

Fast

Runs AI at lightning-fast inference speeds

Private

Keeps user data private by performing all inferences locally

Offline

Deploys in the field where connectivity is limited
On-device intelligence for diverse applications
With its onboard ML accelerator ASUS Mini PC PN61T is able to provide on-device intelligence for a diverse spread of scenarios, from AI-powered security checks and smart healthcare diagnoses to suspect identification and tailored advertising. Some popular uses for the Google Edge TPU include:
Pose estimation

Estimates the poses of people in an image by identifying various body joints

Object detection

Draws a square around the location of various recognized objects in an image

Key-phrase detection

Listens to audio samples and quickly recognizes known words and phrases

Image segmentation

Identifies various objects in an image and their location on a pixel-by-pixel basis.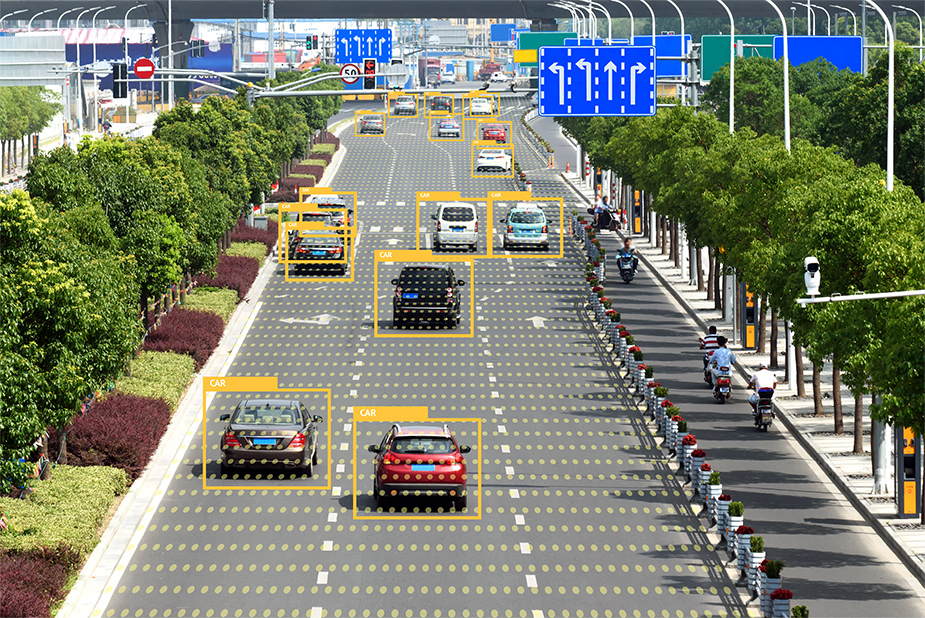 Google Edge TPU

ML accelerator

4 TOPS

Performance

0.5 W/unit

power consumption

TensorFlow Lite

Supported
Enhanced software supports
Works with Debian Linux

Integrates with any Debian-based Linux system.

Neural Network Tools for Users

Supports TensorFlow Lite for easy building and deployment of ML models.

Popular pre-compiled models

Helps with running popular models*:

MobileNet
Inception
EfficientNet-EdgeTPU

*For more details, please visit : https://coral.ai/models/
Further applications
For Developer

A platform with ML inferencing capabilities
Highly compatible with current solutions and peripherals

For Education

AI/ML/neural networks
Electronics learning
Programming/coding study

For Commercial

Low power consumption edge device for inferencing through computer-based vision
Comprehensive configuration to meet wide of usage scenarios.
Flexibility
Upgrade-friendly
A convenient sliding chassis design lets you add or upgrade an M.2 SSD, 2.5-inch HDD or SSD, or memory in two easy steps using just a screwdriver. A bare-bones* option is also available, giving maximum flexibility to customize your system.
* Bare-bones option availability may vary by model or region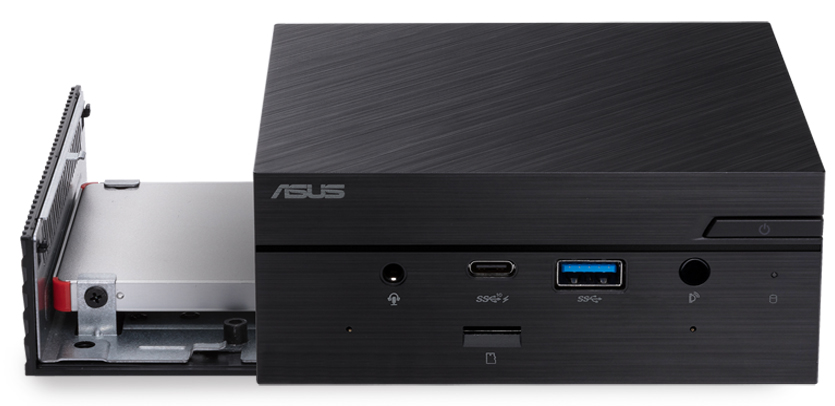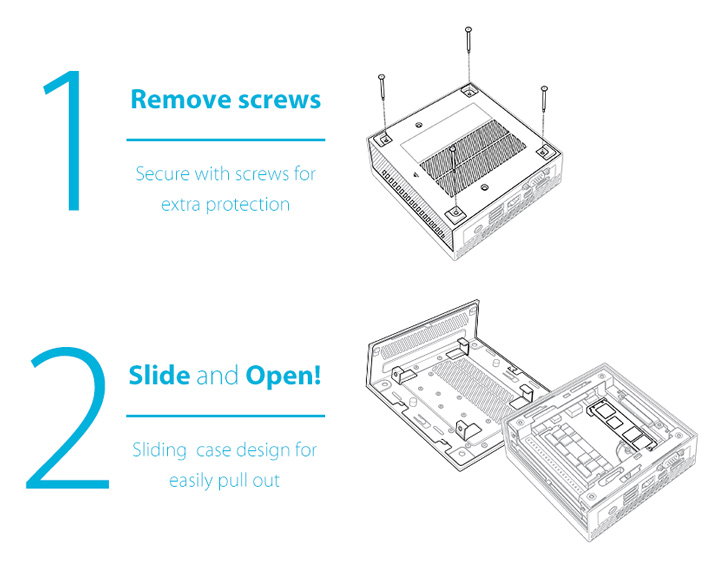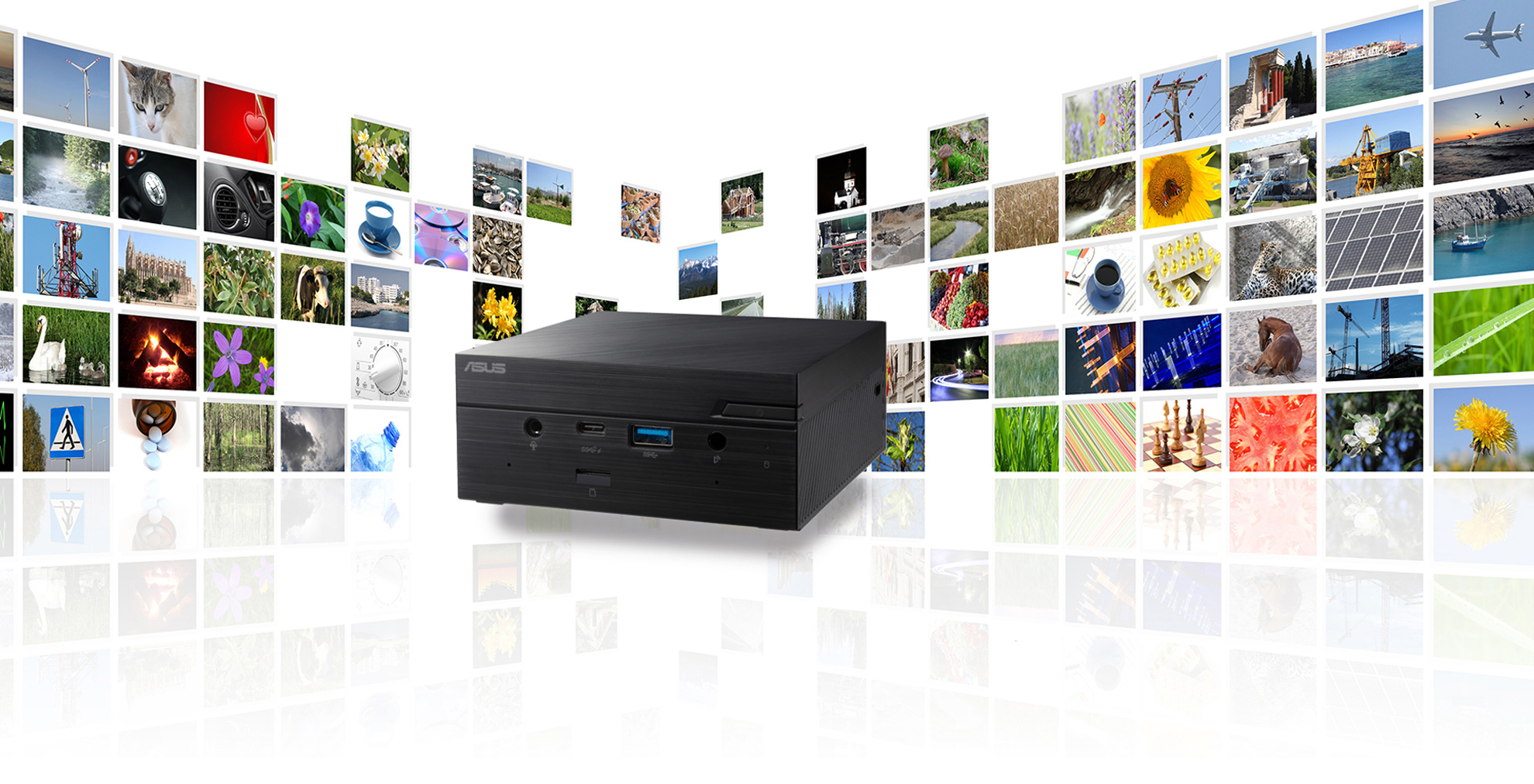 Flexibility
Dual storage design
ASUS Mini PC PN61T is able to accommodate one Intel Optane™ or M.2 SSD and one 2.5-inch HDD, giving you the freedom to create a custom storage solution that offers the exact balance of speed and capacity you need.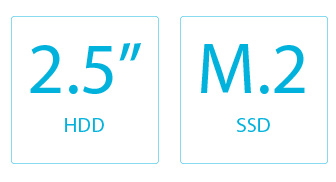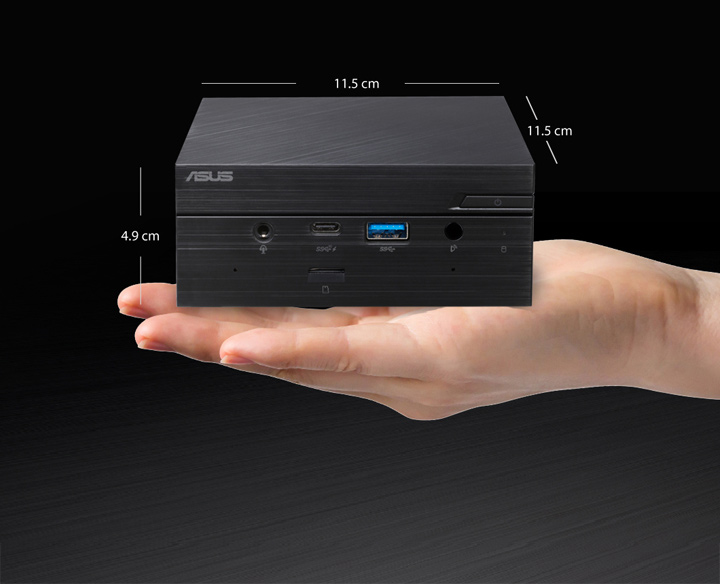 Design
Modern, space-saving design
With a modern design featuring sleek lines and a stylish, brushed finish, ASUS Mini PC PN61T blends easily into home, office and retail environments. With a tiny 115mm x 115mm x 49mm chassis and 0.62-liter volume, it's compact and lightweight enough to be placed almost anywhere. It can even be VESA-mounted to the back of a display for a space-saving, all-in-one solution.


Cooling vents

Modern, stylish design

VESA-mountable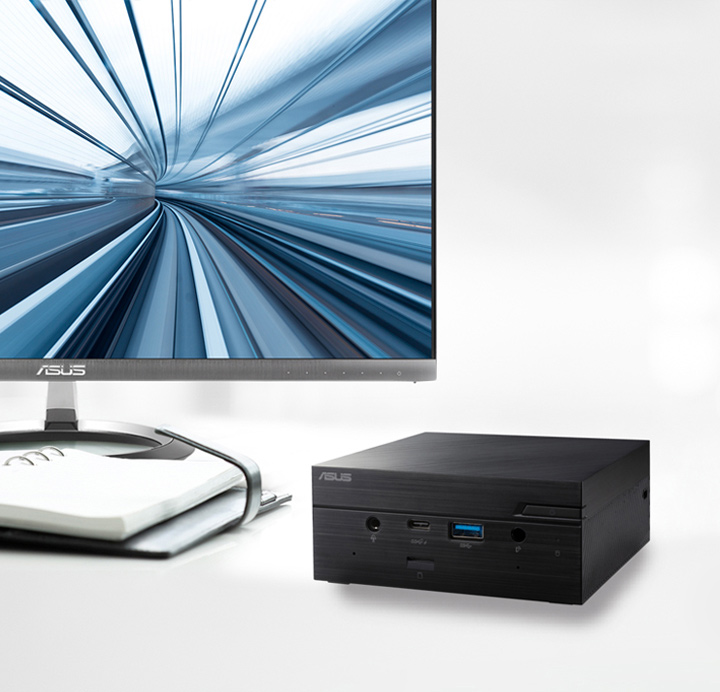 Performance
Powerful performance in ML inferencing
ASUS Mini PC PN61T is powered by 8th Gen Intel Core processors. Compared to previous-generation processors, these provide up to 3.4%-better performance for daily multitasking computing – ensuring smooth and responsive experiences in a wide variety of scenarios.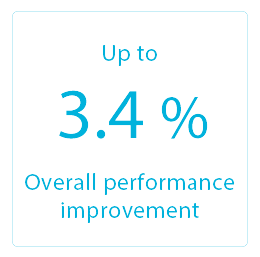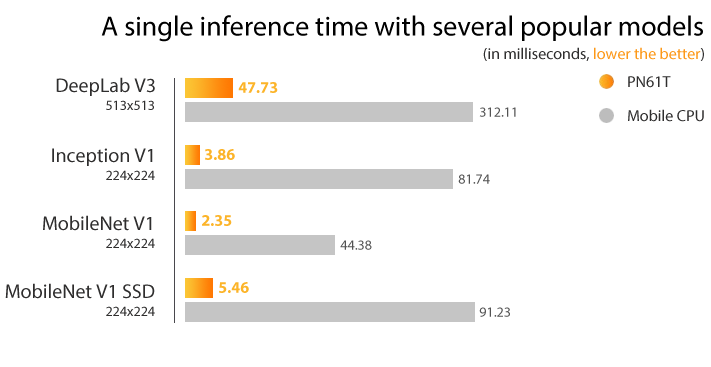 Test configuration:
Mobile CPU: ASUS PN62 i3-10110U
PN61T: ASUS PN61T i3-10110U + Edge TPU ML accelerator
Performance
Faster and better DDR4 RAM
With DDR4 2666 MHz RAM that's up to 1.25X faster than DDR4 2133 MHz memory, ASUS Mini PC PN61T provides excellent all-round computing performance.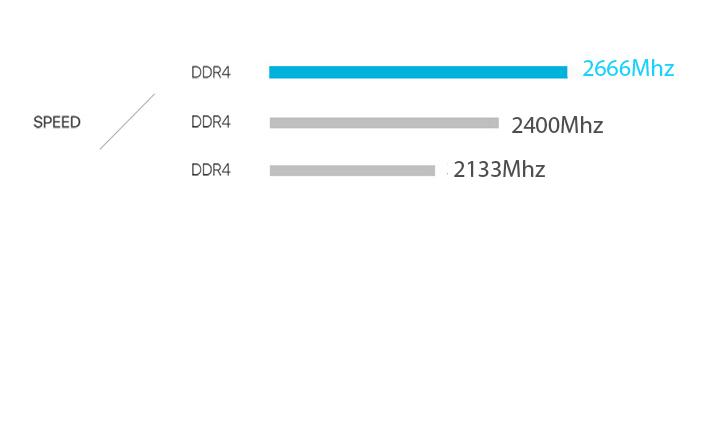 Reactive Cooling
To provide stable performance, ASUS Mini PC PN61T employs dedicated thermal-monitoring technology. When set to cool the whole system, the cooling fan adjusts its speed according to the temperature of the M.2 SSD – providing a significant improvement over previous generations, where only the CPU was monitored. The BIOS also has three distinct cooling modes, so you're free to choose the one the best suits your needs or situation.


Productivity
Stunning 4K UHD resolution and dual display support
ASUS Mini PC PN61T has integrated Intel UHD Graphics, so you can enjoy watching video and viewing images in stunning 4K UHD resolution. Support for dual displays lets you extend your workspace across multiple monitors for more efficient and comfortable productivity.


2

Independent displays

4K

Display Resolution

0

Extra Graphic card needed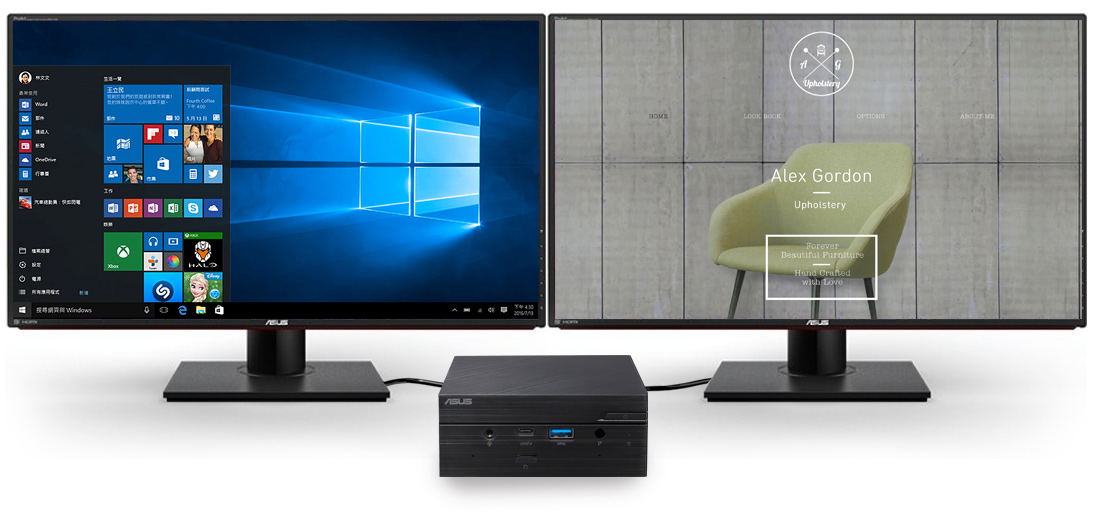 Connectivity
High-speed connectivity and legacy support
ASUS Mini PC PN61T provides comprehensive connectivity with multiple ports, including a front-mounted USB 3.2 Gen2 Type-C port with Battery Charging 1.2 support and a configurable port* to support legacy devices, additional displays or multiple network connections.
* Configurable port options may vary by model or region, and are specified at time of order.
* Supports up to two displays at the same time via the USB 3.2 Gen 1 Type-C and configurable ports, or the USB 3.2 Gen 1 Type-C and onboard HDMI ports.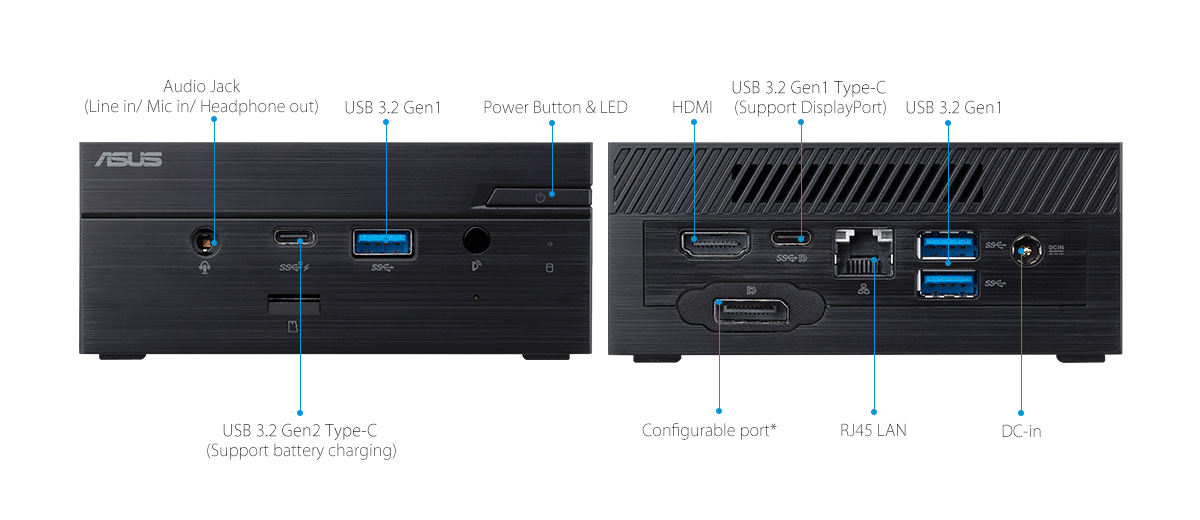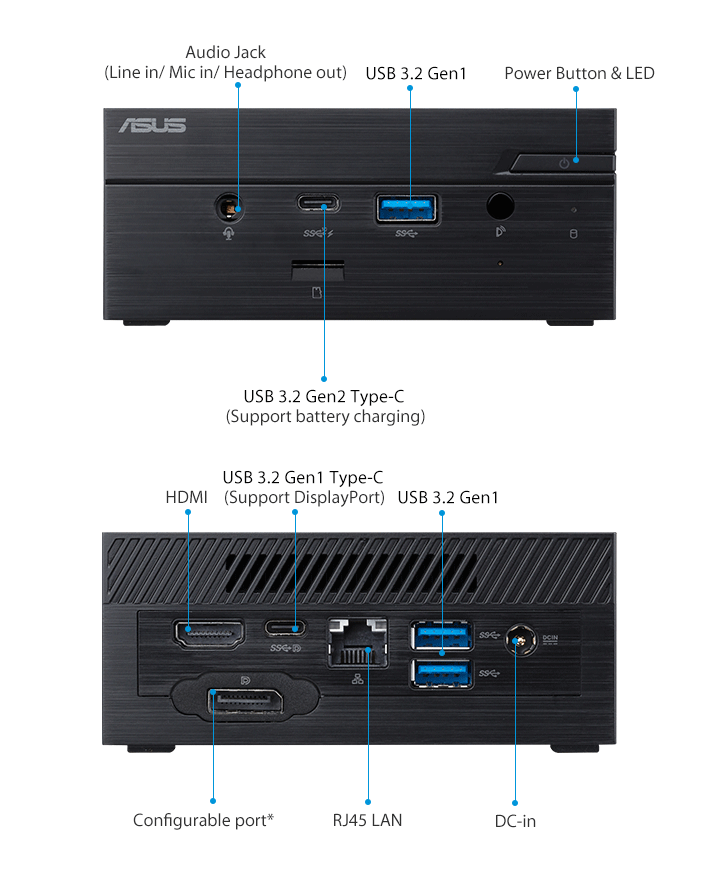 USB Power Delivery built in
With support for USB Power Delivery, ASUS Mini PC PN61T can charge a connected phone or accessory, and also receive power from a supported display or other device – eliminating the need for a separate power adapter to reduce workspace cluttered.


Energy savings
Reduced environmental impact and lower operating costs
ASUS Mini PC PN61T has an energy-efficient design that reduces environmental impact while helping to lower operating costs for your business. The eco-friendly ASUS Mini PC series has been awarded some of the industry's highest environmental certifications, including ENERGY STAR®. Specifically, Mini PC PN61T consumes as little as 3.8 W at idle. It is also whisper quiet, generating just 21.5 dBA of noise at idle and 37.8 dBA at full load.



*Testing configuration: PN61T | Windows 10 Pro-64bit | Intel® i3-8130U Processor | DDR4 2400MHz 16Gx2  | 2.5" 1TB HDD + M.2 256G SSD PCIE
Reliability
Tested for perfection
ASUS Mini PCs undergo rigorous noise, vibration, drop and thermal-shock tests to ensure they meet exacting ASUS standards and exceed industry requirements. This means you can be confident that your ASUS Mini PC PN61T will cope with extreme conditions, ranging from dry 0°C temperatures to humid and hot environments exceeding 50°C, for long periods of time.


Vibration Test

Drop Test

Port Test

Temperature and Humidity Test

Noise Test

Line Voltage and Frequency Test