ASUS ZenBeam Latte L1 Portable LED Projector – 300 Lumens, 720p, Sound by Harman Kardon, 10 W Bluetooth® Speaker, 3-hour Video Playback, Wireless Projection, Built-in Battery, USB Type-A, HDMI®
Up to 300 LED lumens output and 720p native resolution
Short-throw lens projects a 40" image from a distance of 1 meter and up to a 120" image at 3.2 meters
Connectivity features include wireless mirroring for mobile devices, HDMI®, USB Type-A and earphone output jack
Built-in 6000 mAh battery provides 3 hours of video projection or 12 hours of audio playback
10 W Bluetooth® stereo speaker with sound by Harman Kardon, and three audio modes
Unique coffee-mug-shaped design with a fabric aesthetic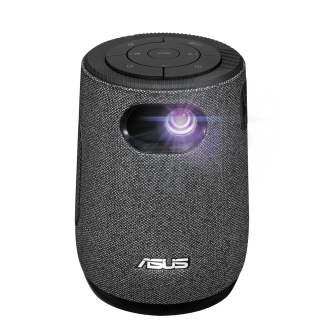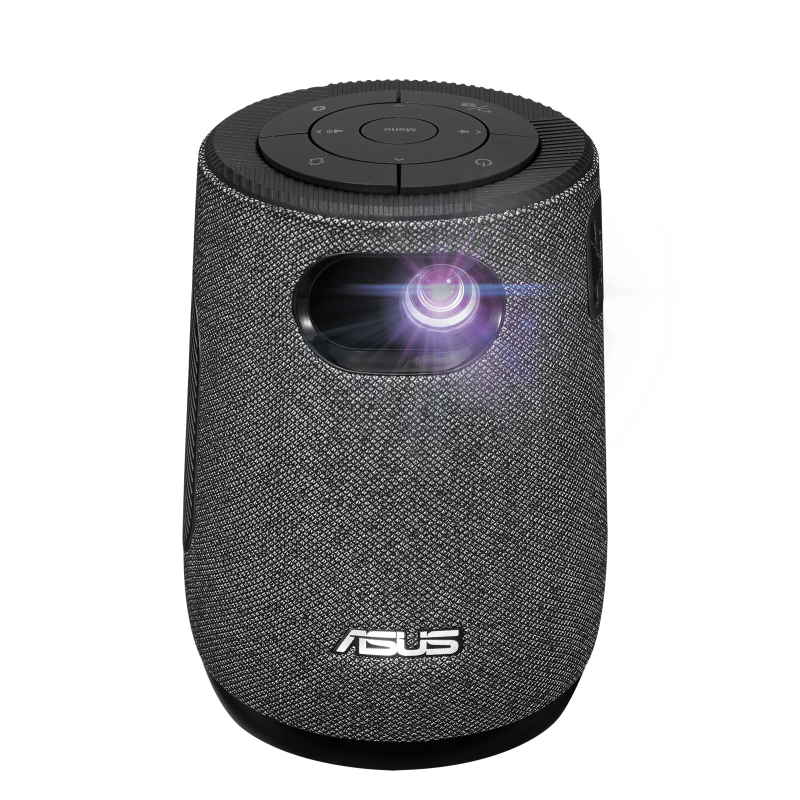 Innovative Design That's Perfect for Your Home
Enjoy immersive video and audio experiences in the comfort of your home with ASUS ZenBeam Latte L1. Featuring Harman Kardon audio, this unique coffee-mug-shaped portable projector is the world's first to feature a textured fabric aesthetic that fits in any home décor. It's also a recipient of multiple design awards.
Big Screen Entertainment for the Family
ZenBeam Latte has a maximum brightness of 300 LED lumens and 720p native resolution. With projection sizes ranging from 40 to 120 inches (1 to 3.2 meters), it transforms any room into a home cinema that the whole family can enjoy.
Wireless
ZenBeam Latte supports wireless mirroring*,letting you effortlessly stream content from your smartphone, tablet or other mobile devices for high-definition entertainment.
*Please note that content from platforms with Digital rights management (DRM) enabled, ex: Hulu, Netflix is unable to be cast using wireless projection
How to setup >
Wired
HDMI ensures compatibility with a wide range of input sources, and the USB Type-A also offers output for charging devices.
Immersive Audio All-Day Long
The speakers sound by Harman Kardon has been meticulously tuned to take full advantage of the fabric design of ZenBeam Latte. The speaker compensates for the acoustic surroundings for better sound penetration and take into account heat dissipation to ensure the best audio performance at all times.
Exclusive ASUS AudioWizard software offers Movie, Music and Game pre-set modes to ensure optimized audio for different scenarios.
Movie mode enhances vocals and overall audio for an authentic theatre-like experience.

Music mode enhances bass and provides a wider audio range for different music genres.

Game mode delivers more immersive in-game sound and vocals to improve gaming experiences.
Enjoy Great Entertainment, Indoors and Out
A convenient carry pouch lets you take ZenBeam Latte anywhere, and the built-in battery provides up to 3 hours of nonstop entertainment (in Eco mode). These features make ZenBeam Latte perfect for an outdoor viewing party with family and friends.
Compile and manage a personal YouTube video library using the Video Links* feature. This pre-installed software blocks YouTube from automatically playing videos outside of the playlist, ensuring that content stays child-friendly.
*Only available on Android
ZenBeam Latte reduces your exposure to harmful blue light. Projectors emit blue light but since the light bounces off or is absorbed by different surfaces, the amount of blue light that actually reaches your eyes is greatly reduced.
Reflected light from projected images emit less harmful blue light.
Reflected light from projected images emit less harmful blue light.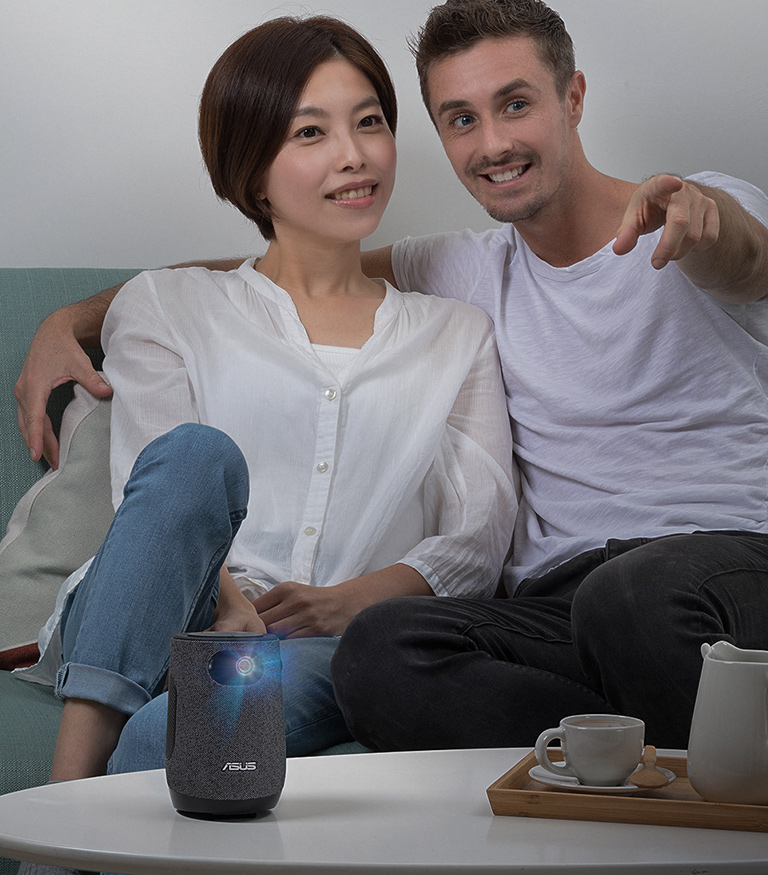 All Your Favorites in One Place
View your favorite videos and movies on the pre-installed third-party Aptoide TV app*
*ASUS ZenBeam Latte includes features owned and operated by Aptoide TV, in which it provides YouTube, Netflix and other streaming services to date (2021.4.15). Please refer to Aptoide TV official website (https://tv.aptoide.com/) for details on the availability of content, apps and period of streaming services provided. ASUS bears no responsibility and has no control over the content available on the Aptoide TV.
Compare (0)