A New Chapter in Gaming
True Immersion. Extended Durability.
ASUS TUF Gaming FX504 is a powerful Windows 10 laptop that combines immersive gaming with an extended lifespan that goes far beyond standard. The patented Anti-Dust Cooling (ADC) system ensures longevity and stable performance, while a stunning 120Hz panel and 7.1-channel surround sound fully engage your senses — FX504 ticks all the right boxes at an affordable price!
THE FIRST TUF GAMING LAPTOP
TOUGH BEYOND STANDARD
Infused with the spirit of The Ultimate Force (TUF) and designed to strike fear into the heart of the enemy, the durable and lightweight FX504 is the first laptop in the TUF Gaming family. A powerful, portable, and enduring all-rounder, FX504 is able to play the latest games and multitask with ease, while at the same time providing unmatched toughness and durability to give you immersive gaming experiences for years to come. The patented Anti-Dust Cooling system provides the necessary cooling for graphically-intense gaming sessions, and prolongs the lifespan of the machine by expelling harmful dust particles and dirt. Whether you're using FX504 for extended gaming or long typing sessions at work — it'll take it in stride thanks to a 20 million key press lifespan, which doubles the industry standard of 10 million key presses. FX504 is designed to impress — choose from four different designs to match your personality and style. FX504 is tough beyond standard and has everything you need for work or play.
Design
GEAR UP OR SUIT UP
FX504 was created for intense gaming and efficient multitasking, and it looks the part. Show the world that you're a gamer, or go for a professional, elegant look for work — FX504 is available in four different designs to suit your personality and style. Its metallic Premium Steel finish even features a glowing red ASUS logo — the perfect embodiment of toughness and gaming.
* Design may vary by region
PORTABLE PERFORMANCE
WORK HARD. PLAY HARDER.
FX504 is equipped with the latest generation Intel® Core™ i7-8750H processor and NVIDIA® GeForce® GTX 1060 graphics with full Microsoft® DirectX® 12 support, all packed into a chassis measuring an impressively slim 2.5cm and weighing just 2.3kg. Whether you need to multitask for work or school, kick back with movies or music, or game on the go — FX504 has the power to perform!
* Actual specification may vary according to configuration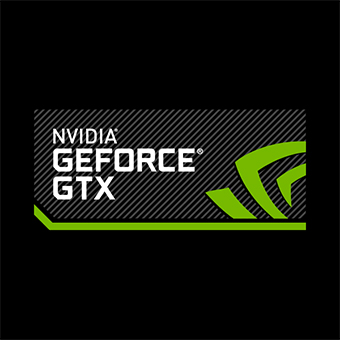 Ultimate Gaming Platform
Unleash your gaming dominance with the revolutionary new GPUs that turn your mobile rig into a sleek, powerful gaming weapon. GeForce GTX 10-Series notebooks give you all the performance of a desktop in a mobile form factor, powered by the game-changing NVIDIA Pascal™ architecture. This means you can experience unbeatable energy-efficiency, innovative new gaming technologies, and breakthrough VR immersion wherever you game.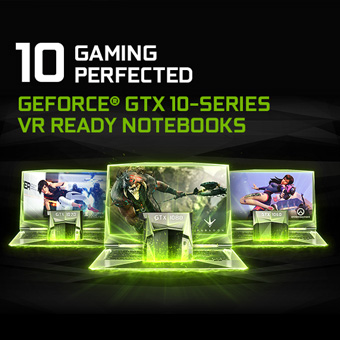 Performance
Now, you can get all the performance of a desktop in a mobile form factor. GeForce GTX 10-Series GPUs give you up to 3X the performance of previous-generation GPUs. They're built with ultra-fast FinFET, the latest high-bandwidth memory technologies, and support for DirectX 12 features to deliver the fastest, smoothest gaming notebook experiences.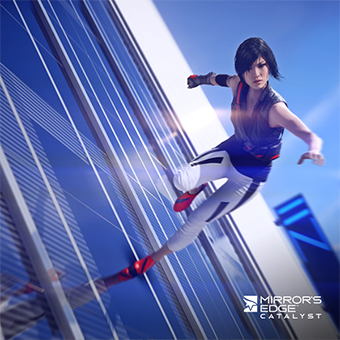 Game-Changing Technologies
These innovative GPUs were created to meet the demands of next-generation displays, including VR, ultra-high-resolution, and multiple monitors. NVIDIA GameWorks™ technologies give you extremely smooth, cinematic gameplay, plus revolutionary NVIDIA Ansel™ that lets you capture 360-degree in-game images and view them in VR.
120HZ PANEL
IMMERSE YOURSELF IN THE GAME
FX504 features an ultrafast 120Hz, 15.6-inch wide-view display. With a 3ms response time and capable of displaying 120 frames per second, the display makes movies appear more vivid, and games run smoother — giving a visual experience that brings you right in the heart of the action. Compared to standard 60Hz panels, the 120Hz panel lets you react instantly to what's happening onscreen, so you gain an advantage in fast-paced titles. Its 130% sRGB (equivalent to 94% NTSC) wide color gamut ensures great contrast and color consistency too. The panel even has a matte finish to virtually eliminate distracting glare or reflections.
* Actual specification may vary according to configuration
HYPERCOOL TECHNOLOGY
IMPROVED COOLING AND LONGER LIFESPAN
The thermal design of FX504 significantly prolongs its lifespan and provides stable performance for graphics-intensive gaming, with HyperCool technology combining the patented self-cleaning ADC system with the customizable Fan Overboost function. By expelling harmful dust particles and dirt from the chassis through two dedicated tunnels, the ADC system is a cooling masterpiece that acts like the laptop's immune system — preventing build-up in the thermal fins to increase system stability and lifespan. The adjustable Fan Overboost function is specially designed to fit multitasking and gaming needs: Choose between three different modes to find the perfect balance between fan performance and noise level. A pair of copper heat pipes and a dual-fan system cool the processor and graphics card independently, while the airflow-optimized chassis design increases thermal efficiency by up to 27% in contrast to standards cases. An intelligently-placed fan is located right below the WASD key group to ensure your keyboard stays cool even during long gaming sessions.
Patented
For Extended Lifespan
ANTI-DUST TUNNELS
An exclusive internal design forces dust and debris to exit the chassis through two anti-dust tunnels located at the edges of the fans. Dust accumulation between the fins or inside the chassis is a common problem, and it leads to decreased cooling performance, high battery consumption through overworked fans, and may even damage the system. Opening the chassis may void the warranty, while repair centers are time-consuming and expensive. The patented Anti-Dust Cooling system prevents the thermal fins from becoming caked in grime, benefitting both longevity and reliability.
FAN OVERBOOST
A single press of the function key allows you to quickly and easily select from three fan performance modes to control noise levels and power consumption. Fan Overboost mode intelligently boosts fan power when CPU and GPU temperatures increase to ensure system stability and sustain high framerates during gaming. The Silent mode curbs noise level and power consumption, ideal for less demanding tasks such as surfing online or using productivity apps at work. A balanced mode combines the best of both worlds by delivering stable fan performance at a moderate noise level and power consumption.
AIRFLOW-OPTIMIZED CHASSIS
Every part of FX504 serves to improve system stability and efficiency. The innovative and patented trapezoid-cut lid doesn't interfere with the exhaust vents to increase thermal efficiency by up to 27% over standard laptop lids.
PLAY IT COOL
Intelligently-placed fans below the WASD key group area ensure your keyboard stays cool and comfortable even during long gaming sessions and heavy loading.
DTS HEADPHONE:X™
IMMERSIVE 7.1-CHANNEL SURROUND SOUND
DTS Headphone:X™ delivers an immersive 7.1-channel surround sound experience that enables your headphones, external and laptop speakers to deliver home theater-quality audio. Whether you're playing games, watching a movie, or cheering on your favorite sports team, DTS offers several content modes to take you right into the heart of the action! The Game profile enables the audio engine to process sounds more accurately than ever, allowing you to be completely aware of what's going on around you so you can hear where enemies are coming from, as DTS Headphone:X can precisely emulate the experience of being surrounded by multiple speakers. Furthermore, the built-in equalizer satisfies the needs of every audiophile, providing detailed audio adjustment options to let you create your own personal sound environment.
Audophile-grade
Sound Options
EXTRA DURABLE KEYBOARD
OPTIMIZED FOR GAMING AND TYPING
The design of each component in FX504 is carefully thought out and made to last, with a desktop-inspired keyboard that is perfectly optimized for extended gaming and typing sessions. With a lifespan of 20 million key presses, FX504 has one of the most durable keyboards to be found in a laptop — double that of the current industry standard of 10 million key presses. The scissor-switched keys have 0.25mm keycap curves and offer 1.8mm of travel for smooth and tactile keystrokes, and are backlit in striking red so they're clearly visible when gaming or working in the dark. Exclusive Overstroke technology ensures that keys are registered early with an extended distance after the actuation point for precision and comfort. Highlighted WASD keys, a broad space bar, and isolated arrow keys enable fast and accurate control.
20 Million Key Presses
Keyboards are a weak spot in today's laptops, be it an unusual layout, low precision, or just simply unreliable. A 10-key average typing speed of 8,000 keystrokes per hour (KPH) explains why standard keyboards break after a few years of use. For those reasons, FX504 comes with a desktop-inspired keyboard layout and exclusive Overstroke technology, with each key able to endure up to 20 million presses — twice the industry standard. It's a keyboard that promises an extended lifespan without compromising accuracy and comfort.
Desktop-inspired layout
The new keyboard layout of FX504 follows the design of the best gaming desktop keyboards to give you a perfect gaming and typing experience without the need of an external keyboard. The entire module is now designed for the way your fingers are used to playing and typing, with gaps between the function keys for easier identification, an independent power button, and isolated arrow keys for the most accurate fingertip control.
1.

Independent Power Button
2.

Straight Line between Enter/ Shift/ Crtl
3.

Space between Function Keys
4.

Isolated Arrow Keys
5.

Extended Space Bar
Exclusive Overstroke Technology
Exclusive Overstroke technology provides each key with a perfectly balanced peak force of 62 grams (the force needed to fully press the key down), an early actuation point for increased input accuracy, and extended overstroke distance for more typing comfort — perfect for competitive gaming and extended periods of typing.
Travel Distance
Travel Distance
Actuation point
Overstroke Distance
FX504
General
802.11AC WAVE 2
Faster Speeds. Wider Coverage.
FX504 features one of the fastest Wi-Fi standards available — the latest Intel 802.11ac Wave 2 boasts data transfer rates of up to an incredible 1.7Gbps — 12X faster than baseline 802.11b/g/n! Additionally, the 2x2 wireless configuration provides up to 30% wider coverage than the 1x1 configuration. Stream your favorite movies in high-resolution or play online with fewer connection drops, even if FX504 is farther away from your router.
* Actual specification may vary according to configuration
FIRECUDA STORAGE
THE WORLD'S FASTEST HARD-DRIVE
The 5400-rpm FireCuda SSHD is the fastest hard drive solution available, and loads games more than 2X-faster than 1TB 5400-rpm HDDs found in most laptops. FireCuda's flash memory acts like a cache by saving frequently accessed data without accessing the hard drive, resulting in lower power consumption, increased system performance and durability. It also provides a quieter, more stable system. With up to 1TB of storage, there is no need to delete your old games to make room for new ones. Make the most of your storage and say goodbye to the loading screen!
* Actual specification may vary according to configuration
Game Loading
Than 5400-RPM HDD
Application Loading
Than 5400-RPM HDDs
*Based on PCMark 7 system storage gaming and starting application test. HDD performance may very by brand, model and application
Game Load Test
Application Load Test
*Based on PCMark 7 system storage gaming and starting application test. HDD performance may very by brand, model and application
Intel® Optane™ Memory
FX504 can be specified with a variety of storage options. If it's speed you're after, chose up to a 256GB SATA or PCIe SSD to cut application and game load times to an absolute minimum. Even if you decide to stick with traditional HDDs to house your game library, FX504 features 16GB of Intel Optane™ Memory to significantly increase data access speeds. It acts like a cache drive, resulting in faster boot up times for frequently used files. Intel Optane boosts overall system performance by up to 39%, and makes daily tasks twice as responsive so you'll get more done in less time!
* Actual specification may vary according to configuration
Overall System
Performance Improvement
Everyday Tasks
More Responsive
I/O Ports
FUSS-FREE CONNECTIVITY
FX504 has all the ports you need for gaming, productivity, and entertainment. A single USB 2.0 and two USB 3.1 Gen 1 Type-A ports cater to your gaming peripherals, while HDMI 1.4 lets you hook FX504 up to an external display. And since they're all situated on the left hand side of the laptop, your mouse is kept away from tangled cables, too.
Audio Jack
USB 3.1
USB 3.1
USB 2.0
HDMI 1.4
RJ45 Jack
Power
POWERFUL MEMORY
UP TO 32GB OF DDR4
With up to 32GB of 2666Mhz DDR4 RAM, FX504 provides the perfect balance of performance and energy efficiency.
* Actual specification may vary according to configuration
ARRAY MICROPHONE
MAKE YOUR VOICE HEARD
A built-in array microphone filters out ambient noise to ensure clear and crisp voice pickup, even in noisy environments. Whether you're having a Skype conversation with friends, or playing online without a headset, the microphone of FX504 ensures your voice is heard!
Compare (0)