ASUS BE279CLB Business Monitor –27-inch IPS, USB-C™, HDMI, DisplayPort, Mini-PC Mount Kit, Flicker free, Low Blue Light, Auto Brightness Adjustment, Ergonomic Stand
27-inch Full HD frameless IPS panel with wide viewing angles for edge-to-edge brilliance
Extensive connectivity with USB-C ™, DisplayPort, HDMI, Audio in, Earphone jack plus four USB 3.0 ports for the most flexibility
Features full function USB-C™ to support signal transmission of DisplayPort, high speed data transmission and up to 80W high power delivery via just one small and reversible USB-C cable.
Ergonomic design with tilt, swivel, pivot and height adjustments for a comfortable viewing experience
TÜV RheinlandCertification for Flicker-free and Low Blue Light technology to ensure a comfortable viewing experience
Vivid, lifelike visuals with 178° wide-view angles
BE279CLB business monitor features IPS panel with LED-backlit and a 178° wide-view angle that minimizes color shift on both horizontal and vertical planes to ensure quality visuals from almost any direction.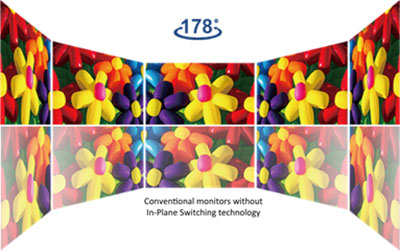 Perfect for multi-display setups
Whether you're playing games, watching a movie, or getting some work done, DisplayPort allows users to daisy chain monitors for a multi-display setup from one video source, as well as the frameless design creates the virtually seamless multi-display setup, giving users a panoramic display for even higher productivity.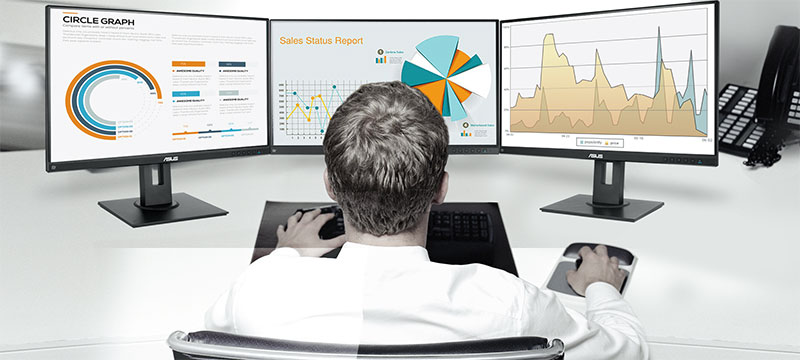 Versatile Comfort with Ergonomic Stand Design
With an ergonomically-designed stand with tilt, swivel, pivot, and height adjustments, the BE279CLB provides a comfortable viewing and usage experience. The ability to pivot the screen clockwise or counterclockwise 90 degrees for use in portrait mode comes in handy when working with long documents, coding or website browsing.

Furthermore, the BE279CLB features a quick release stand to provide an easier way for frequent VESA wall mount scenario setup. Screw-free and it's done in seconds.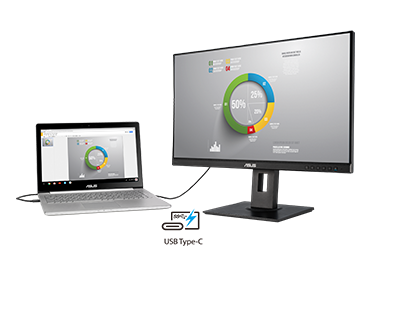 The USB-C™ That Does It All
BE279CLB gives you unparalleled compatibility with most multimedia devices by embedded USB-C™, DisplayPort(in/out), VGA and HDMI ports. The integrated USB-C™ port supports data transfers, DisplayPort signal and also up to 80W power delivery via one small and reversible USB-C cable. BE279CLB also serves as a USB hub, meaning that when you connect to it via USB-C (using C to C cable, or C to A cable), your device gains access to whatever peripherals are connected to the USB ports.
Bundled with the MiniPC kit(Optional)
ASUS BE279CLB monitor is bundled with the MiniPC kit(optional) for those who need to mount mini PCs on the monitor stand, to make the desktop clutter-free and space saving.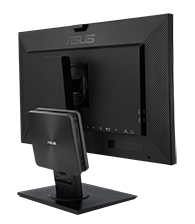 Great Viewing Comfort with Eye Care Technology and Ergonomic Design for Everyday Computing
Say goodbye to tired, strained eyes. BE279CLB features ASUS Flicker-free and Low Blue Light technologies to reduce instances of eyestrain and other damaging effects when spending long, countless hours in front of a display.
Protect your eyes with ASUS Eye Care Technology
Visit ASUS EyeCare microsite : https://www.asus.com/Microsite/display/eye_care_technology/
BE279CLB has undergone stringent performance tests and is awarded Flicker-free and Low Blue Light certifications by TÜV Rheinland laboratories, a global rovider of technical, safety, and certification services, to show display quality with clear image and prevent users suffering from eye strain and fatigue.

Ultra-low Blue Light Monitor
The TÜV Rheinland-certified ASUS Blue Light Filter protects you from harmful blue light, and you can easily access its four different filter settings via a hotkey.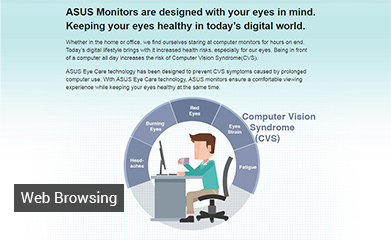 Level 1 is ideal for normal web browsing, and gives you
excellent color reproduction for lifelike visuals, minimal
color shift.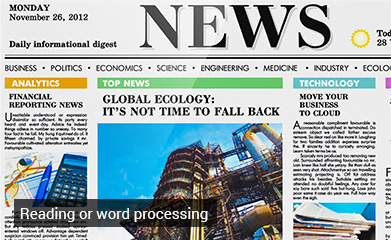 Level 3 gives you the look of real paper, making it ideal
for long hours of reading or word processing.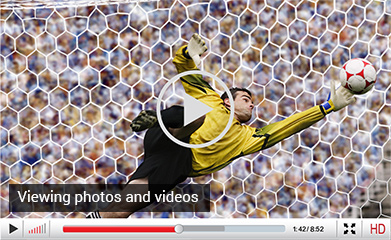 Level 2 is ideal when you're viewing photos and videos,
giving you a perfect balance of high image quality.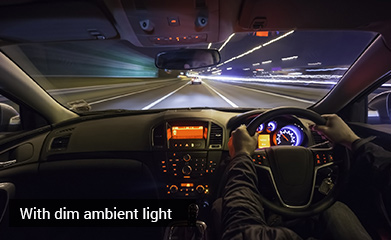 Level 4 is ideal for environments with dim ambient light.
Flicker-free Technology
ASUS Flicker-Free technology reduces flicker for a comfortable viewing experience. This technology helps minimize instances of eyestrain and other damaging ailments, especially when you spend long, countless hours in front of a display processing documents, surfing web pages or watching videos.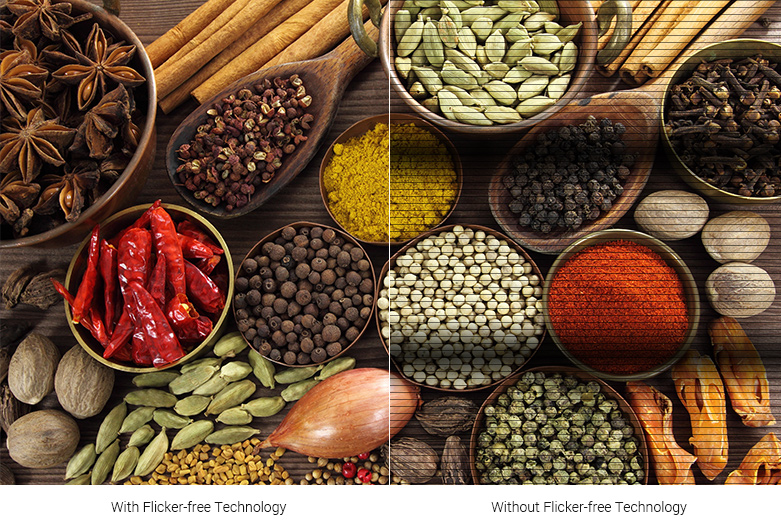 User-friendly Design
Convenient key controls for functional set-up in the multi-language OSD
Built-in 2W stereo speakers for multimedia usage
KENSINGTON Security Lock
Complete After-Sale Service
3-year system warranty
3-year panel warranty
Free pick-up service (in specific countries)