華碩ZenBeam E1掌上式行動電源LED投影機,150流明,內置6000mAh電池,長達5小時投影,自動梯形校正,HDMI / MHL連接埠
150 流明輸出結合可自動採用 FullHD 1080p 訊號源的 WVGA (854x480) 解析度
投射影像範圍高達 120 吋
內建 6,000mAh 電池,投影時間長達 5 小時,也可用來當作行動電源為行動裝置充電。
透過 HDMI/MHL 投影行動裝置、媒體串流器及遊戲主機的內容
配備迅速開/關機能力、自動梯形修正功能和 ASUS SonicMaster 喇叭,以利快速架設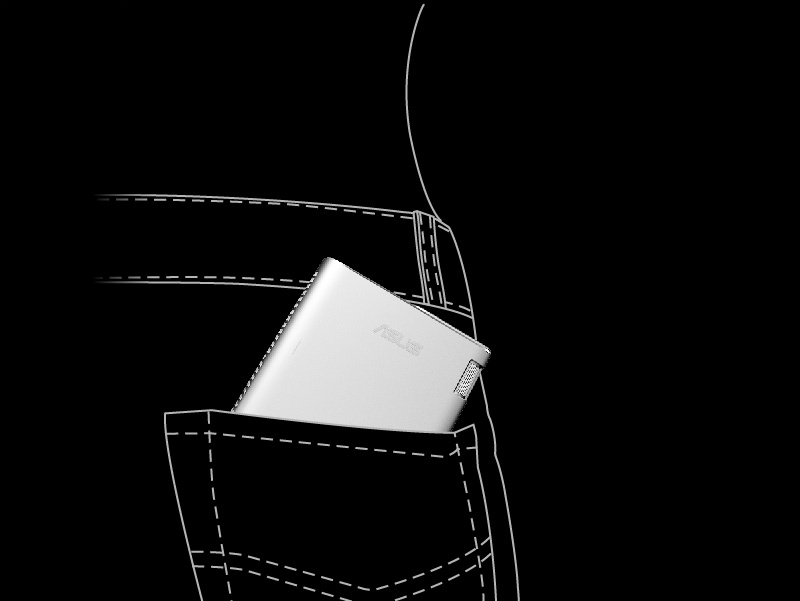 A TV-sized screen in your pocket
ASUS ZenBeam E1 is a TV-sized screen in your pocket that's able to deliver up to 120-inch-diagonal projections. Designed with compatibility in mind, this palm-sized projector has an HDMI/MHL input to connect to everything including PCs, smartphones and media streamers.
ASUS ZenBeam E1 includes a built-in 6000mAh rechargeable battery that delivers up to 5 hours of projection time when you're on the go, and doubles as a power bank for your mobile devices.

Award-winning Zen-inspired design
Catering to the stylish on-the-go traveler, ASUS ZenBeam E1 weighs only 307g and has ultra-compact dimensions of 83 x 29 x 110mm. The Zen-inspired design, with its understated aesthetic and spun-metal finish on the lens cap, recently helped ZenBeam E1 win both an iF Product Design Award and a Red Dot Design Award, which are prestigious global awards celebrating design excellence.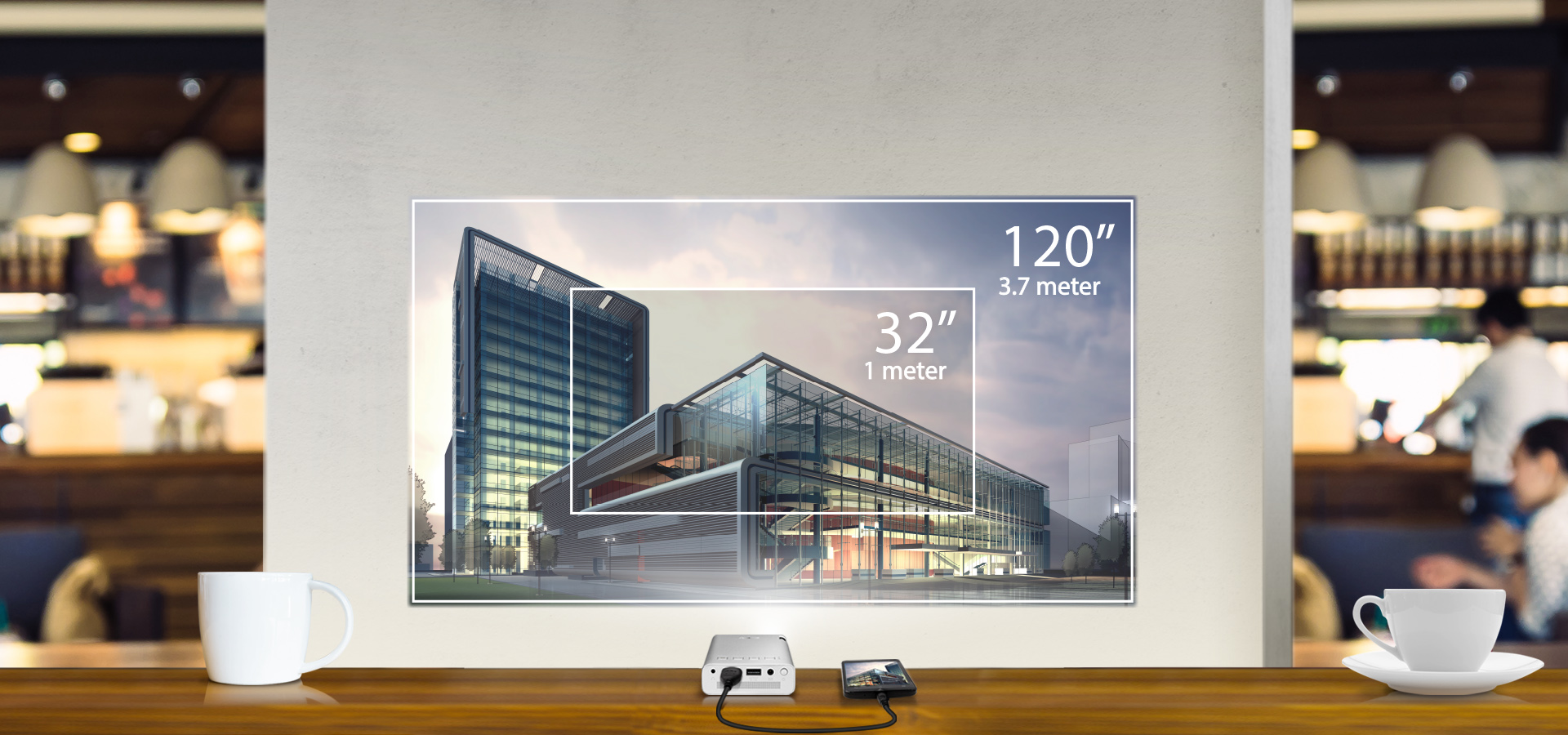 Up to 120-inch images for true-to-life entertainment
At the heart of ASUS ZenBeam E1 is its bright 150 lumen Eco-LED light source with 30,000-hour lifespan and 100% NTSC color gamut. DLP® IntelliBright™ technology efficiently boosts brightness and contrast by up to 30%, while lowering power consumption by up to 50%.
Accepting up to Full HD 1080p sources, the ASUS Zenbeam E1 automatically scales to its native WVGA (854 x 480) resolution, while preserving visual clarity and integrity to deliver projections sized from 15 inches up to 120 inches, even at short distances.

Perfect for mobile devices, game consoles, compute sticks and media streamers
The HDMI/MHL* port on the ASUS ZenBeam E1 easily connects to game consoles and MHL-enabled mobile devices and can even charge your mobile device while simultaneously projecting content.
The ASUS ZenBeam E1 is also compatible with a variety of media streamers even with compute sticks like chromebit, vivosticks so you can enjoy movies and TV series.
* For a full list of MHL-enabled products, please see www.mhlconsortium.org

Up to 5 hours of cable-free projection
ASUS ZenBeam E1 has a built-in rechargeable battery that gives you up to 5 hours of cable-free projection time. It also doubles as a power bank to charge mobile devices on the go.

Setting up ASUS ZenBeam E1 is easy. Just connect a source, turn on ASUS ZenBeam E1 and adjust focus using the focus ring for up to 120-inch projections when placed just 3.7m from any flat surface.

Auto keystone correction automatically eliminates trapezoidal images that can result from angled projection, achieving a perfect rectangle every time.

Built-in speaker with ASUS SonicMaster technology
ASUS ZenBeam E1 provides exceptional sound through its exclusive ASUS SonicMaster-enhanced speaker for a truly cinematic audiovisual experience.
相關產品
Compare (0)