Drive CPU and DDR4 performance beyond the limits!
Designed to break performance barriers, ASUS OC Socket utilizes extra pins to connect a proprietary circuit to contacts found on Haswell-E's land grid array (LGA). Combined with our customized UEFI, this exclusive feature enables higher DDR4 memory frequencies, lower latencies and enhanced stability while overclocking, extending all the way to extreme overclocking conditions, such as Liquid Nitrogen (LN2). OC Socket is 100% compatible with new Haswell-E LGA 2011-v3 CPUs, ensuring the ideal combination of overclocking performance and compatibility.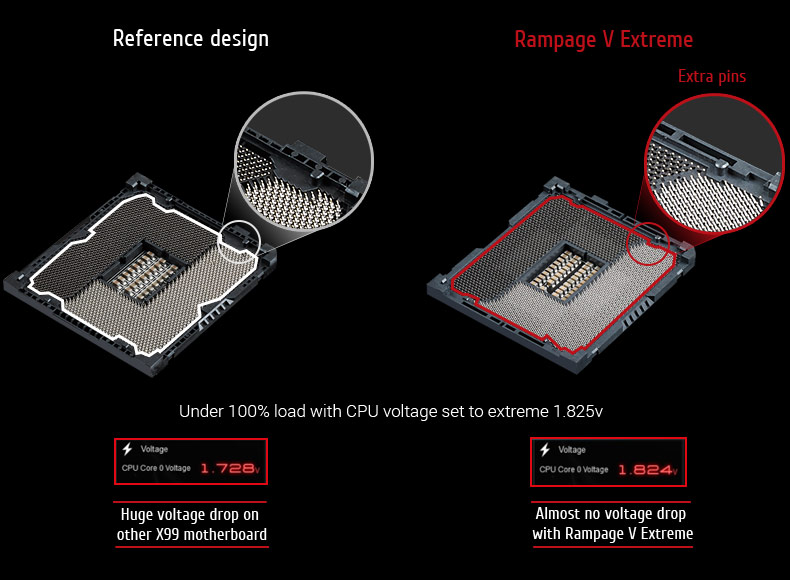 Unique Cache Bus Voltage Adjustment
Cache bus links areas such as CPU cores, DDR4 Memory Controllers, System Agent and the shared L3 Cache. It is a critical interconnect for the whole CPU subsystem. Higher Cache Bus frequency directly gives faster total sub-system performance. ASUS OC Socket exclusively provides an adjustable cache bus voltage to reach higher cache bus frequencies.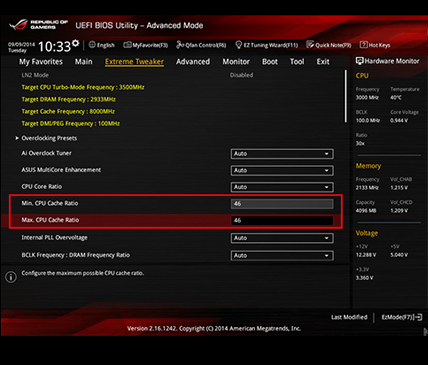 Reference tuning ratio range is up to 30. ASUS OC Socket tuning ratio range is 45+!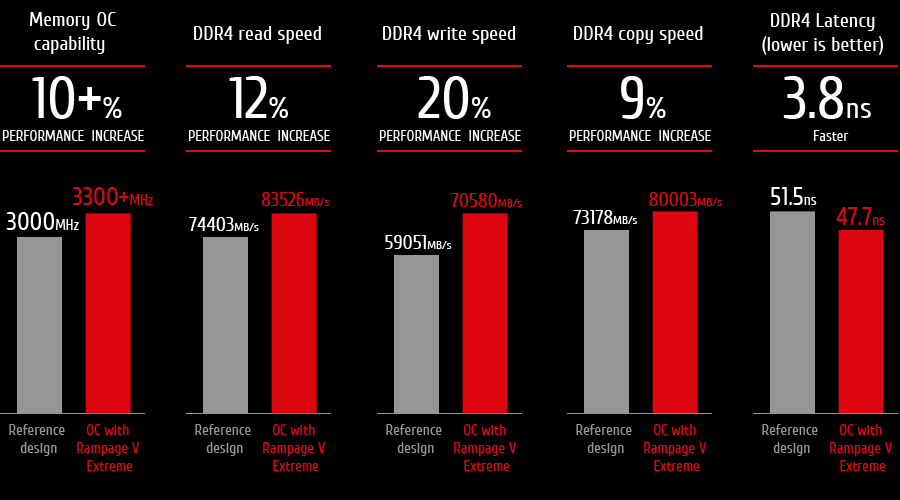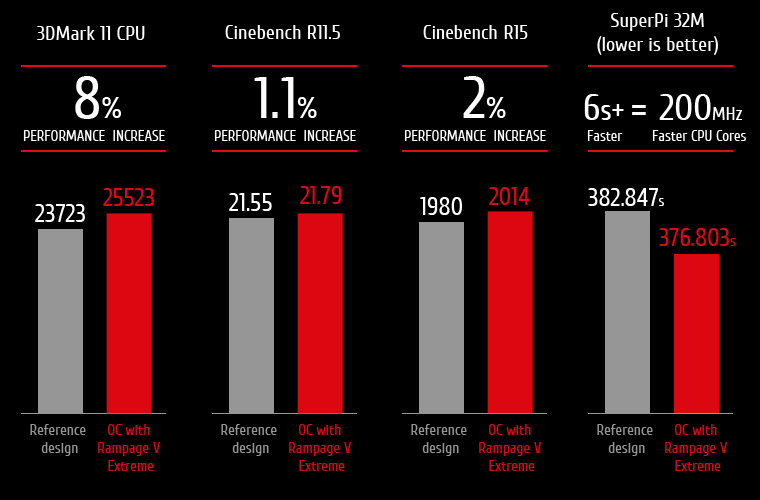 Testing software : AIDA64 v4.60 | 3DMark 11 | Cinebench R11.5 | Cinebench R15 | SuperPi v1.5
Testing configuration : Intel Core i7-5960X CPU | Rampage V Extreme | GSkill DDR4-3200*4 | GTX680 graphics card | Win7 64-bit OS

All world records were verified on 29th August 2014