About ASUS

ASUS, a technology-oriented company with a global staff of more than ten thousand and blessed with one of the world's top R&D teams, is renowned for high-quality products and cutting-edge innovation. As a leading company in the new digital era, ASUS offers a complete product portfolio to compete in the new millennium.

ASUS has an unyielding commitment to innovation and quality, a fact borne out by its corporate slogan—"Inspiring Innovation • Persistent Perfection"—and the numerous media, industry and governmental accolades it receives every year. In 2008, ASUS won 3,056 awards—receiving over 8 awards on average every day. The company's revenue for the same year was 8.1 billion U.S. dollars, and it topped the IT Hardware Category of the annual league table of Taiwan's Top 10 Global Brands with a brand value of 1.324 billion U.S. dollars. ASUS also ranks among the top 10 IT companies in BusinessWeek's "InfoTech 100", and has been on the listing for 11 consecutive years.

Inspired by the diverse needs of consumers in all areas and phases of life, ASUS' foremost mission is to deliver truly innovative solutions that in turn inspire consumers to reach for greater heights of productivity and fun. By leveraging its intimate understanding of the requirements of today's digital home, digital office and digital person, ASUS has the honor of claiming many world's firsts—such as the introduction of the groundbreaking Eee PC™, the ingenious use of renewable materials like leather and bamboo in notebooks and the incorporation of its proprietary power-saving Super Hybrid Engine technology into its notebooks and motherboards. By pioneering many new innovations, trends and technologies that have had a genuine impact on its customers' lives and the Earth at large, ASUS hopes to garner mindshare as well as market share.

To succeed in the ultra-competitive IT industry, ASUS focuses on speed-to-market, cost and service. That is why every ASUS employee strives to master the "ASUS Way of Total Quality Management" in order to fulfill the "Persistent Perfection" promise of the brand. Guided by these precepts, ASUS has developed a strong advantage in product design, technology, quality and value/cost. These advantages in turn constitute ASUS' formula for success—allowing marketing to communicate these strengths to win our consumers' hearts.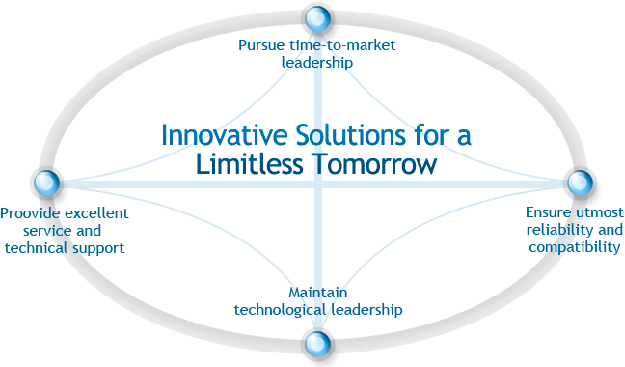 Corporate Vision
ASUS constantly strives to be an integrated 3C solution provider (Computer, Communications, Consumer electronics) that delivers innovations that simplify our customers' lives and enable them to realize their full potential. ASUS products represent the best that technology has to offer, providing outstanding performance and aesthetics that seamlessly accommodate all lifestyles, anytime, anywhere.
Mission and Philosophy
As a major player in the IT industry, ASUS' corporate mission is to provide innovative IT solutions that empower people and businesses to reach their full potential. ASUS' philosophy behind product development—which is to accomplish the fundamentals well first before moving forward—has resulted in a dependable backbone of computer components such as motherboards, graphics cards, and optical storage devices. ASUS has now over 16 product lines, including its industry-redefining Eee products, desktop barebone systems, servers, notebooks, handhelds, network devices, broadband communications, LCD monitors, TVs, wireless applications, and CPT (chassis, power supply and thermal) products.
Achieving Our Mission
ASUS plans to achieve its mission through Passion for Technology, Focus on Quality, Long-term Relationships, and Perseverance
Passion for Technology
Technology is the heart of ASUS. We continue to invest in our world-class Research and Development so that we are always able to provide leading-edge innovations to people and businesses.
Focus on Quality
Quality is of utmost importance to ASUS. We continue to refine our quality management processes to ensure customers receive the highest quality solutions cost-effectively.
Long-term Relationships
Whether they are our customers, the media, shareholders or consumers, we believe in growing with our partners at all levels. Maintaining strong relationships with key stakeholders is one of the most important factors of our continued success.
Perseverance
All ASUS employees share the same sense of purpose. We thrive under pressure and look forward to challenges. We work to accomplish the same mission—to empower people with innovative IT solutions.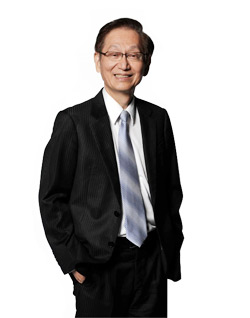 Management Philosophy
Inspire, motivate and nurture our employees to explore their highest potential
Commit to integrity and diligence; focus on fundamentals and results
Endlessly pursue to be number 1 in the areas of quality, speed, service, innovation and cost-efficiency
Strive to be among the world-class high-tech leaders and to provide valuable contributions to humanity