Sort by:
Recommend
Newsest
Most Popular
Recommend
Newsest
Most Popular
Back to filter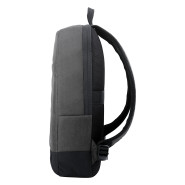 ASUS BP1504 Backpack
---
ASUS estore price starting at
ASUS estore price is the price of a product provided by ASUS estore, which is operated by our reseller or disti. Specifications listed here may not be available on eStore and are for reference only.
₹ 2,499.00
SAVE ₹ 1,680.00
This price may not refer to the specifications below.
---
ASUS BP1504 offers stylish, elegant protection for laptops with displays up to 15.6 inch. Elegant and lightweight Cross-dyed woven fabric making for a truly beautiful accessory to any slim line laptop.