Qualità delle immagini superiore abbinato ad un design elegante ultra-slim
VP279QGL 27" IPS Full HD gaming monitor with 178° wide-view angle in frameless design for edge-to-edge brilliance, ASUS Extreme Low Motion Blur (ELMB) Technology with 1ms MPRT to further reduce ghosting and motion blur. VP279QGL also features 75Hz refresh rate and Adaptive-Sync/FreeSync™ technology to eliminate screen tearing and choppy frame rates. Questo stile viene applicato anche al robusto sostegno della base ispirato ad una meridiana e al sottile profilo.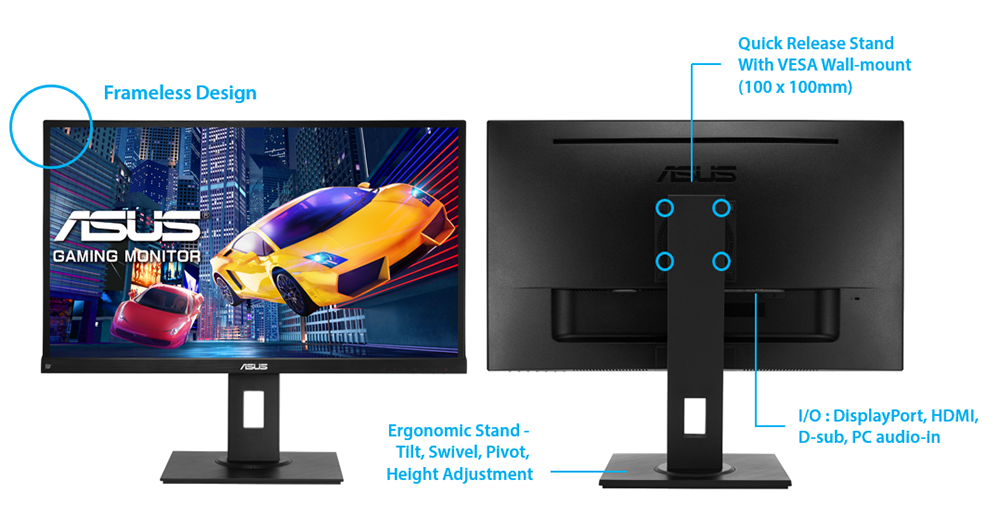 Immagini vivide e realistiche
La più recente tecnologia IPS con angolo di visualizzazione a 178 ° ultra wide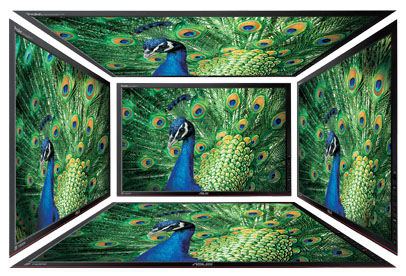 VP279QGL features a 16:9 aspect ratio LED-backlit IPS panel with a 178° wide-view angle that minimizes color shift on both horizontal and vertical planes to ensure quality visuals from almost any direction. AH-IPS è la più recente tecnologia IPS - in grado di restituire i migliori colori, le immagini più precise e la maggiore efficienza energetica, mai visti orima d'ora.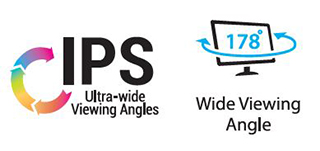 10,000,000:1 ASUS Smart Contrast Ratio
Ottimizza il contrasto del display regolando la luminanza della retroilluminazione per raggiungere la massima precisione di nero e di bianco e restituire immagini realistiche.

Risparmio di spazio e gestione dei cavi
VA279QGL with MiniPC kit for those who need to mount mini PCs on the monitor, to make the desktop clutter-free and space saving. La progettazione della gestione dei cavi può aiutarti a organizzare vari cavi per mantenere in ordine la tua scrivania.(MiniPC and MiniPC Kit are optional)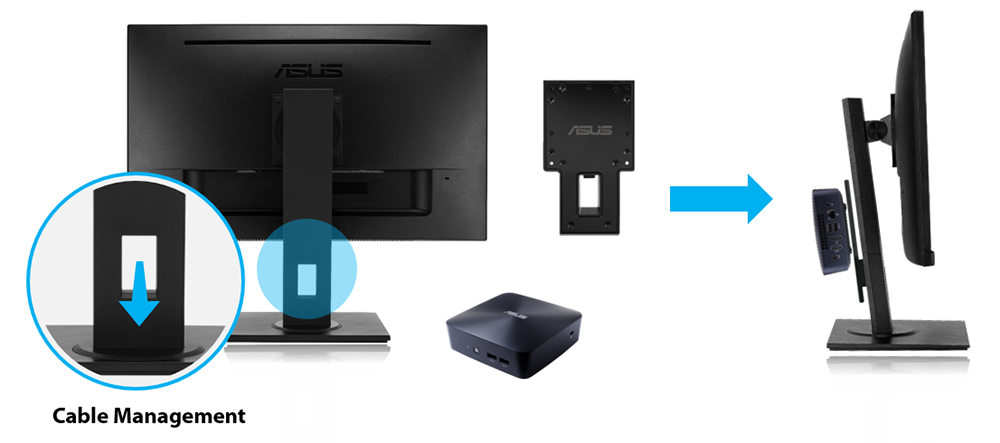 Frequenza di aggiornamento 75Hz
The days of frustrating lag when playing fast-paced games are gone: With an incredible 75Hz refresh rate, VP279QGL gives you the upper hand in first-person-shooters, racers, real-time strategy, role-playing, and sports titles.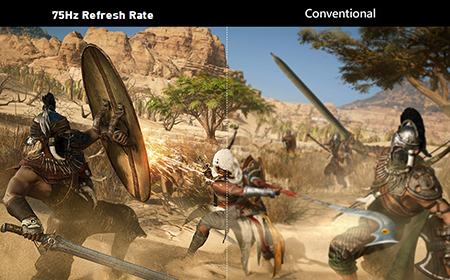 Grafica perfetta con AMD FreeSync
ASUS VP279QGL features Adaptive-Sync/FreeSync™ technology to eliminate screen tearing and choppy frame rates to give you seamless visuals and smooth gameplay. Questo ti farà avere la meglio in sparatutto in prima persona, corse, strategia in tempo reale e titoli sportivi. (Adaptive-Sync/FreeSync ™ funziona a frequenze che vanno da 48Hz a 75Hz)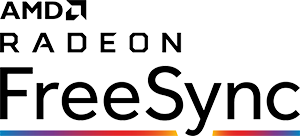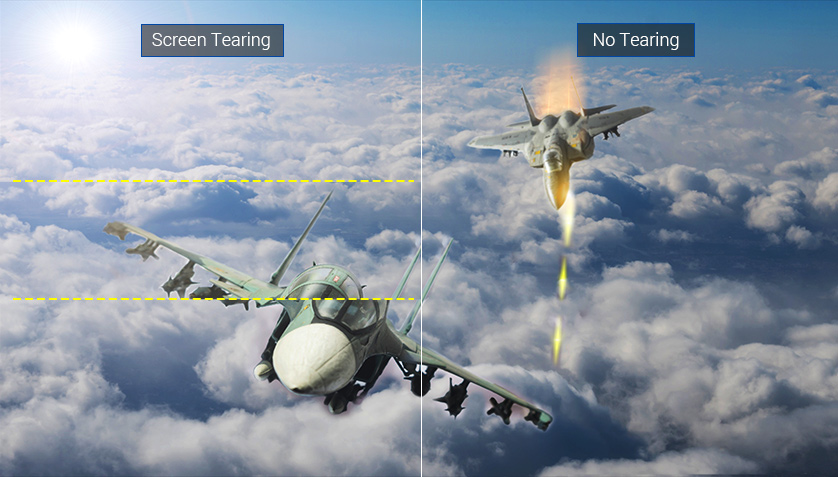 Design ergonomico
I monitor VA279QGL ASUS sono progettati in modo ergonomico per offrire la migliore posizione di visione possibile. È anche possibile ruotare lo schermo in modalità verticale, a portata di mano quando si tratta di lavorare con siti web o documenti lunghi.

Tecnologia esclusiva ASUS GamePlus
Per quanto riguarda la progettazione, ASUS ha sempre in mente i clienti: ASUS VP279QG presenta l'esclusivo tasto rapido ASUS GamePlus con crosshair, timer, contatore FPS e funzioni di allineamento dello schermo per darti miglioramenti all'interno del gioco che ti aiutano a ottenere di più dal tuo gioco. Questa funzione è sviluppata insieme agli input dei giocatori professionisti, consentendo loro di esercitarsi e migliorare le proprie abilità di gioco.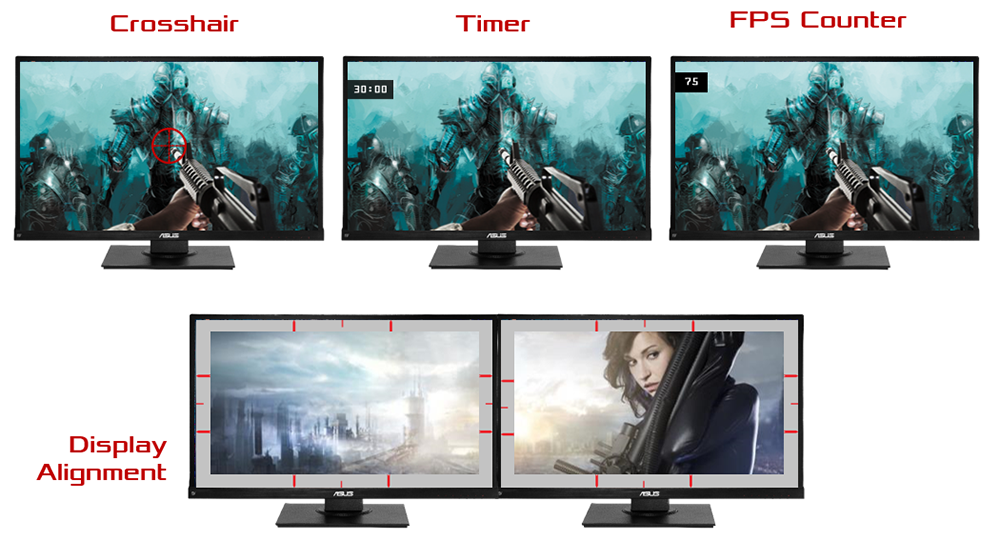 Tecnologia esclusiva ASUS SplendidPlus
Incorporando alcune delle nostre tecnologie proprietarie con ASUS VP279QGL possiamo darvi un'esperienza visiva davvero unica. ASUS VP279QGL integra la nuova tecnologia SplendidPlus Video Intelligence Technology che ottimizza video e immagini, migliorando la luminosità del colore, il contrasto e la nitidezza. SplendidPlus presenta due nuove modalità Lettura e Darkroom oltre alle modfalità, Standard, Teatro, sRGB, e Night View. Le Tecnologie Low-blue Light e Flicker-Free riducono anche lo sforzo per i vostri occhi uso dopo lungo tempo.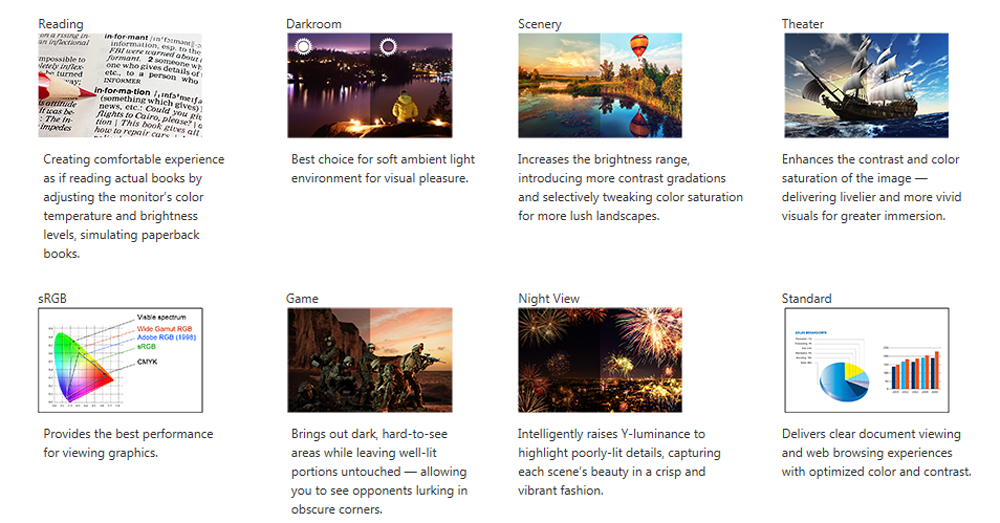 Mai più occhi stanchi grazie alla tecnologia ASUS Eye Care

ASUS Blue Light Filter
Il filtro ASUS Blue Light certificato TÜV Rheinland ti protegge dalla luce blu dannosa e puoi accedere facilmente alle quattro diverse impostazioni del filtro tramite un tasto di scelta rapida. VP279QGL è stato sottoposto a severi test delle prestazioni ed è stato certificato dai laboratori TÜV Rheinland, un fornitore globale di servizi tecnici, di sicurezza e di certificazione, privo di sfarfallio e che emettono bassi livelli di luce blu.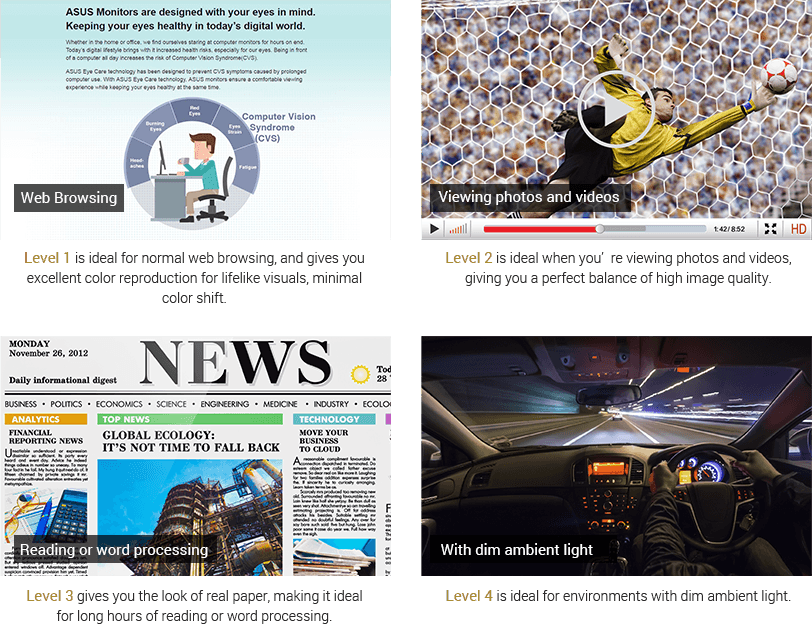 Tecnologia Flicker-free
È tempo di dire addio a quegli occhi stanchi e tesi. VP279QGL integra la tecnologia ASUS Flicker-Free certificata dai laboratori TÜV Rheinland, progettata per ridurre il lampeggio ed ottenere maggiore comfortvisivo. Questa tecnologia aiuta a ridurre al minimo le occhiaie e altri disturbi dannosi, specialmente quando trascorri lunghe ore davanti a uno schermo guardando i video preferiti.