ASUS Zenbook 14 OLED (UX3402)
ASUS Zenbook 14 OLED (UX3402)
ASUS Zenbook 14 OLED
Power and Elegance, Reimagined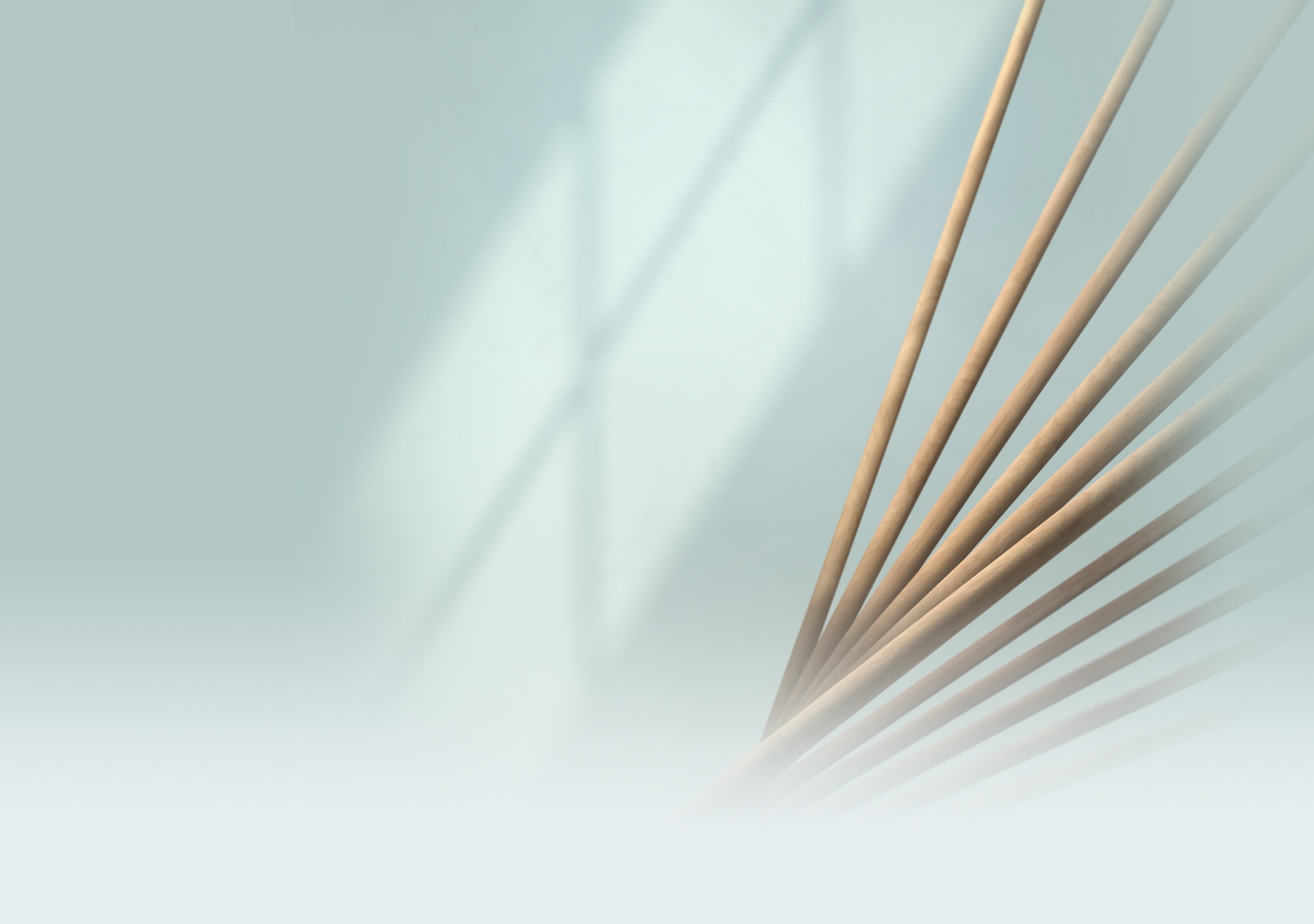 The powerful and compact Zenbook 14 OLED is just 16.9 mm slim and 1.39 kg
1
light, with a breathtaking new design that's timelessly elegant yet totally modern. You'll experience perfect visuals from the expansive 16:10 2.8K OLED HDR NanoEdge touchscreen
2,3,4
, a color-accurate up to 550-nit screen that's PANTONE
®
Validated and has a cinema-grade 100% DCI-P3 gamut. The 13th Gen Intel
®
Core
™
i7 Processor, Intel Iris
®
X
e
graphics, 16 GB RAM and 1 TB PCIe 4.0 SSD deliver superb performance, and there's a long-lasting 75 Wh battery. For extraordinary sound, there's a Dolby Atmos sound system powered by a smart amplifier. The user-centric design includes one-touch login with a fingerprint sensor on the power button, the new ASUS ErgoSense keyboard, and the efficient ASUS NumberPad 2.0. The bold new lid design is inspired by timeless Kintsugi craftsmanship, and it's available in two fresh new colors: Ponder Blue and Foggy Silver. Zenbook 14 OLED is the new benchmark for portable perfection.
World-leading 14" 2.8K OLED display
16:10 aspect ratio, 2880 x 1800 resolution, 90Hz refresh rate, 0.2 ms response time, 100% DCI-P3 color gamut
Up to
13th Gen Intel® Core™ i7
Up to
1 TB PCIe® 4.0 x4 SSD
with 6500 MB/s read speed
16.9 mm / 1.39 kg
thin & light
Full I/O ports
with USB-C® Easy Charge and high-speed Thunderbolt™ 4
ASUS ErgoSense keyboard and touchpad
for the best ergonomics
ASUS NumberPad 2.0
for efficient multitasking
Fast fingerprint login
180° ErgoLift hinge
3DNR webcam
for crisp and clear video call
Smart amplifier
350%-louder distortion-free
Dolby Atmos
AI noise cancelation
noise-free video conferencing
MOBILITY
Portable perfection
Designed for a sublime on-the-go experience, Zenbook 14 OLED packs a premium specification and a full set of I/O ports into a compact, slim and lightweight all-aluminum chassis that's ready to go with you anywhere. Say hello to your new favorite traveling companion.
BATTERY
Non-stop stamina
There's no need to panic if power outlets are in short supply: Zenbook 14 OLED's long-lasting 75 Wh battery can keep you productive. And when it's time to charge, there's no need to slow down — in just 49 minutes you can top it up to a 60% charge level.
PERFORMANCE
Powerfully productive
Whatever you need to do, Zenbook 14 OLED is primed and ready, featuring all the multitasking power of the latest 13th Gen Intel® Core™ i7 Processor combined with 16 GB RAM and Intel Iris® Xe graphics. Ultrafast PCIe 4.0 x4 SSDs take care of your storage needs, and the latest WiFi 6E (802.11ax) gives you gigabit-class wireless connections.
Up to
Core™ i7
13th Gen Intel® Processor
Iris® Xe
Integrated Intel® graphics
Up to
1 TB
PCIe® 4.0 x4 SSD
WiFi CONNECTIVITY
Fine-tuned with ASUS WiFi Master Premium technology
ASUS offers a comprehensive range of wireless connectivity solutions. WiFi 6E is the latest and fastest WiFi standard, and Zenbook 14 OLED enhances its performance even further with ASUS WiFi Master Premium technology. This includes ASUS WiFi Stabilizer, which gives your WiFi connections rock-solid stability, and WiFi Stabilizer to filter out wireless interference, so you'll always enjoy the fastest possible speeds. Additionally, WiFi SmartConnect automatically selects the best WiFi source, so Zenbook 14 OLED connects seamlessly to the best WiFi signal and known mobile hotspots.
DISPLAY
See more, beautifully
The expansive 16:10 2.8K OLED NanoEdge touchscreen on Zenbook 14 OLED delivers incredibly detailed visuals with ultra-vivid colors. The NanoEdge design has ultra-slim bezels and a 90% screen-to-body ratio, which in turn gives Zenbook 14 OLED its svelte and compact form factor. For superb color accuracy, the display is PANTONE® Validated, and the DisplayHDR™ True Black 500 certification means it displays the deepest possible blacks. It also cares for your eyes during long screen sessions, with low blue-light levels that are certified by both SGS and TÜV Rheinland.
ASUS OLED DISPLAY
An OLED cinema in your hands
Zenbook 14 OLED's display has a best-in-class color gamut. It reproduces colors with superb real-life accuracy for professional-grade visuals, making it perfect for professional and creative work, or anyone who simply wants to enjoy the very best color fidelity. An OLED display, due to the nature of the special organic light-emitting compounds it uses, reduces harmful blue light by up to 70%
6
compared to LCD displays, making it extra gentle on your eyes to reduce the risk of retinal damage.
Learn more about ASUS OLED displays
100% DCI-P3
best-in-class color gamut
ASUS OLED laptop displays
0.2 ms
Up to 50x faster response time7 for smooth action
100% DCI-P3 (133% sRGB)
Best-in-class colors
Up to 550 nits
Equivalent to 724 nits LCD perceptual brightness
1,000,000:1
DisplayHDR™ True Black 500 certified
6.5%
70% reduction6 in harmful blue light for eye care
Up to 1.07 billion colors
AUDIO
Break the sound barrier
For unrivaled audio quality, Zenbook 14 OLED has a Dolby Atmos stereo sound system that's certified by the audio experts at Harman Kardon. It delivers powerful, immersive sound that's crystal-clear, with the multi-dimensional soundscape of Dolby Atmos. It immerses you in your favorite entertainment with sound that moves all around you with breathtaking realism in music, movies and TV.
Smart amp 3.5x louder volume
Smart Amp — 350% louder sound, zero distortion
The volume-enhancing, distortion-suppressing dual-channel smart amplifier can drive the twin speakers at the maximum volume possible while preventing long-term damage to the sensitive speaker voice coils. Creating or listening to audio in your videos, movies, music or games has never sounded better!
Our smart amplifier system uses a high-power amplifier that can increase speaker volume by up to 350%.
The smart amplifier helps to deliver clearer audio by boosting volume across the entire audio spectrum, not just at certain frequencies. This ensures crystal-clear highs and powerful bass for a superlative audio experience.
The smart amplifier's output is intelligently matched to the speaker's physical capabilities, fine-tuning the system across the entire spectrum to ensure distortion-free audio at any volume level. The result is a high-quality audio experience and reliable long-term operation.
KEYBOARD AND TOUCHPAD
Brilliantly nuanced ErgoSense keyboard and touchpad
It's our mission at ASUS to elevate human interaction with technology to a higher and more intuitive level than ever before. The latest ASUS ErgoSense keyboard and touchpad are engineered to enable an unrivaled input experience that's in harmony with how you move, feel and touch. Your comfort is our highest priority. That's why the ErgoSense keyboard has an incredibly satisfying feel, with the optimum bounce and travel calculated with fine-tuned precision. Scrolling on our ErgoSense touchpad is just like touching silk. Its surface has a special low-friction coating that's also fingerprint resistant, keeping your work area as clean as new.
Experience the ErgoSense keyboard and touchpad, and you'll soon find yourself cruising effortlessly through your work.
Full-sized keyboard
19.05 mm
It's time to say hello to ErgoSense, and goodbye to cramped laptop keyboards! The full-size 19.05 mm key pitch is the same as a desktop keyboard, so you can whizz through your work with superb typing comfort and accuracy.
Dished key caps
0.2 mm
The 0.2 mm key-cap dish is designed to match the shape of your fingertips. The smooth-edged indent is carefully crafted for a comfortable yet precise feel, so your fingers are gently guided to the ideal contact point with the keys.
Long key travel
1.4 mm
Good tactile feedback is important to let you know that your key press has been registered. The long 1.4 mm key travel lets you type without having to use too much force. And underneath the key, there's a rubber dome crafted by keyboard experts here at ASUS. It guarantees your click force is met with just the right tactile bump you need for a nice grip.
Ultra-smooth touchpad
The hydrophobic coating applied to our touchpad has a high water-contact angle. This means the nanotech-like surface provides smoother feedback for every scrolling movement. It's like touching silk!
Anti-fingerprint touchpad
We apply a high-end PVD anti-fingerprint coating that ensures excellent resistance to wear and tear. This coating also makes the surface really easy to clean. And even after more than 10,000 slides, the touchpad will still be as smooth as new.
USER EXPERIENCE
Thoughtful design
We go the extra mile to give you a more effortless and joyful experience, at work or play.
Dedicated function keys
Pressing F9 toggles the mic on or off, and the F10 key controls the webcam shield.
One-touch login
The fingerprint sensor integrated into the power button allows easy and secure one-touch login.
ASUS NumberPad 2.08
For easy number-crunching, the touchpad includes the ASUS NumberPad 2.0 numeric keypad.
WEBCAM
Real-time webcam image optimization
ASUS 3D Noise Reduction (3DNR) Technology and the new webcam effects in MyASUS take your video-calling experience to the next level. 3DNR significantly upgrades the webcam image clarity, with a unique algorithm that sharpens images and performs real-time de-noising to make sure everything looks crisp and clear during video calls. The webcam effects in MyASUS add several useful image-processing features, including Background Blurring for enhanced privacy; Lighting Optimization to keep faces out of shadow; Motion Tracking to always keep you center-frame; and Eye Tracking to reduce the effect of your eyes wandering away from the camera.
Without 3DNR algorithm
With 3DNR algorithm
NOISE CANCELATION
Next-level AI noise-canceling audio technology
With the increase of remote work and video conferences, we've implemented ASUS AI noise-canceling audio technology to ensure the best experience. This employs machine learning in order to isolate unwanted noise from human speech. The ClearVoice Mic feature in the MyASUS app can filter out ambient noise, and normalize all individual voices in Multi-presenter mode from different positions for optimum group conference-call quality. The ClearVoice Speaker feature filters out all ambient noise apart from human speech — so you'll hear what everyone else is saying.
Try the demo to experience the amazing difference in different environment that ASUS AI noise-canceling technology can make.
Press play to experience noise-canceling technology
Turn on your device audio to hear the difference.
CONNECTIVITY
Convenient connections
Zenbook 14 OLED is packed with all the I/O ports you need for easy connectivity to your devices and peripherals. The latest ultrafast Thunderbolt
™
4 USB-C
®
ports support fast charging, 4K UHD external displays and up to 40 Gbps
9
data transfers, and there's also an HDMI
®
port and a USB 3.2 Gen 2 Type-A port alongside a microSD card reader. Communications and audio I/O are taken care of by the convenient audio combo jack.
EASY CHARGE
USB-C® Easy Charge10: Power anytime, anywhere
USB-C® Easy Charge support means that your Zenbook 14 OLED can be used with a wide range of standard 5-20V USB-C® chargers. You can enjoy ultrafast charging with any PD (Power Delivery) certified charger, including the 65-watt fast-charge adapter supplied with Zenbook 14 OLED, or juice up your device on the go with airline chargers, portable chargers or power banks!
ENVIRONMENT
Made for the Earth. Made for you
ASUS is committed to driving progress toward a more sustainable future. This laptop incorporates sustainable materials in the product and its packaging. Top ecolabels and compliance, including EPEAT Silver*, ENERGY STAR®, and RoHS, prove our commitment to protecting the earth and giving you the best.
Learn more about our sustainability actions
30% Post-Consumer Recycled (PCR) Plastics
Designed with the Earth in mind by using 30% PCR plastics, all without compromising quality, function, and durability.
100% Recyclable Packaging
Recyclable packaging reduces the need for single-use paper, achieving the goal of reduce, reuse, and recycle.
30% More Efficient than ENERGY STAR®
The energy efficiency of ASUS laptops in 2022 exceeded ENERGY STAR® standards by 30% on average*, greatly reducing its carbon footprint.
SOFTWARE
Truly personalized workflow
MyASUS hosts a collection of handy ASUS apps and tools that help you get more out of your laptop, and the powerful GlideX is a cross-device screen-sharing solution. Optimize your laptop's performance and boost your productivity with ASUS apps!
MyASUS
Your PC just got better
MyASUS provides easy access to ASUS apps that are designed to help you maintain your system, update your software, optimize your PC's performance, and contact ASUS for after-sales service and support.
Learn more about MyASUS
Prioritize WiFi for specific tasks
AI noise-canceling audio for clear speech
Transfer files between a PC and a mobile
Optimize fan speed according to use​
One-click system diagnostics
GlideX
Your on-the-go work and play space
GlideX is a cross-device screen-sharing solution that uses wired or wireless connections to give you a bigger and better space for work and play. With Screen Mirror you can project your device's screen to PC for easier keyboard input on a bigger space; with Screen Extend you can create more space turning your tablet into a secondary display on the go. GlideX optimizes your workflow in the blink of an eye!
Learn more about GlideX
ScreenXpert 3 for ASUS PCs
Manage app windows across displays connected to your ASUS PC
The ScreenXpert 3 — which you can download from Microsoft store or find in your PC's Start menu — helps you to manage app windows across displays connected to your ASUS PC. It also lets you turn your camera or microphone on and off and check their status on your PC's screen without using the keyboard. ScreenXpert 3 for ASUS PCs puts you in full control of your workflow!
Learn more about ScreenXpert 3
MILITARY-GRADE
World's most strictly tested US military-grade laptop durability13
ASUS laptops
12
are engineered with extraordinary toughness meet the exacting US MIL-STD-810H military-grade standard, undergoing 12 rigorous test methods and 26 punishing test procedures — exceeding industry standards. The upshot is a range of products that are renowned for reliability and durability. These factors also inherently benefit longevity and thus sustainability, so you can work, travel or relax with the confidence that your ASUS laptop is ready for the real world — today, and long into the future.
Learn more about each laptop quality test results
Operational, Unpackage, 40 g, 11 ms, 18 shocks
2.
Transportation shock – on road
Non-operational, Package, 5.1-7.6 g, 11 ms, 3-42 shocks
Non-operational, Unpackage, 30-50 g, 18 shocks
Non-operational, Unpackage, 75 g, 6 ms, 12 shocks
Operational, Unpackage, 100 mm
Unpackage
Non-operational vibration: 5-500 Hz
Duration: 32 minutes
Unpackage
Non-operational vibration:5-500 Hz
Duration: 40 minutes
Unpackage
Operational vibration: 5-500 Hz
Duration: 60 minutes
9.
Basic hot storage and transit
Non-operational, 30~63°C, 168 hours, 5~44% humidity
10.
Basic hot operational
Operational, 30~43°C, 72 hours, 14~44% humidity
11.
Hot dry storage and transit
Non-operational, 33~71°C, 168 hours
Operational, 32~49°C, 72 hours
13.
Basic climatic storage and transit
Non-operational, -25~-33°C, 168 hours
14.
Basic climatic operational
Operational, -21~-32°C, 72 hours
15.
Cold climatic storage and transit
Non-operational, -37~-46°C, 168 hours
16.
Cold climatic operational
Operational, -37~-46°C, 72 hours
Operational
Particle density: 10 +/- 7 g/m3
Air velocity: 300~1750 ft/min
Temperature: 60°C
Operational
Particle density: 1.2 g/m3
Air velocity: 28 m/s
Temperature: 60°C
Non-operational, 40,000 feet, -20°C, 12 hours
Operational, 15,000 feet, 5°C/40°C, 12 hours
Humidity: 95% RH
Temperature: 30°C/-10°C
Duration: 1 hour, 3 cycles
Non-operational
Humidity: 95% RH
Duration: 10 days
Non-operational
Temperature: -51~71°C
Duration: 1 hour, 3 cycles
Non-operational
Spectral irradiance: 1120 W/m2, 49°C
Duration: 24 hours, 3 cycles
Mechanical Vibration Test
Operational
Frequency: 4-33 Hz
Duration: 2 hours
Explosive Atmosphere Test
Operational
Altitude: 15,000~3300 feet
Explosive air: 95% n-Hexane
Weight might vary according to specifications.
The visual appearance of OLED displays may change over the product's lifetime. This is expected behavior that can include image persistence or burn-in, where the display shows a faint remnant of an image even after a new image appears on the screen. This tends to occur only in extreme use cases, such as when a static, high-contrast image is continuously displayed for prolonged periods of time. ASUS laptops with an OLED display minimize this risk by setting Windows's Dark mode as default, as well as shortening the idle time before the screen is turned off — both on mains (AC) and battery (DC) power. This dual approach minimizes the potential for burn-in to maximize the lifespan of your OLED display lifespan, and also reduces unnecessary power draw for optimal battery life. We also recommended adjust the brightness of your OLED display to complement the ambient lighting in your environment, rather than keeping the screen at maximum brightness at all times. You should also ensure that you have an animated, dark-background screensaver enabled in the Windows Settings tool.
The stated 2.8 mm width of the side bezel is the distance between the edge of the non-active screen display area and the inside edge of the case. If the case width is included, the side bezel width is 5.3 mm. Measured based on standard (anti-glare) display configuration. The top bezel width is 6.3 mm and the bottom bezel width is 10.91 mm.
Touchscreen is only available on models with a glass-covered display.
Battery tests conducted by ASUS on January 31, 2023 using the 1080p Video Playback scenario. Test configuration: Zenbook UX3402VA, IPS panel, Intel i5-1340P, 256 GB SSD, 8 GB RAM. Test settings: WiFi enabled but disconnected (not connected to any access point), Windows Power Plan set to Balanced, display brightness set to 150 cd/m2. Actual battery life may vary depending on product configuration, usage, operational conditions and power management settings. Battery life will decrease over the lifetime of the battery.
Compared to average LCD displays in the market, measuring energy emission of blue light in between 415-455 nm wavelength.
Compared to average LCD laptop panel. Average LCD display has 10 ms response time.
Please note that all versions of NumberPad only work with the Microsoft Windows operating system.
Unless otherwise stated, all performance claims are based on theoretical performance. Actual figures may vary in real-world situations.
The charging speed of a Power Delivery charger will match the connected adapter's power output, up to a maximum of 100 watts. USB-C® Easy Charge provides 4.5-watt charging when connected to a non-Power Delivery charger, including most portable and USB Type-A to USB-C® chargers. Some portable chargers may not support such features, depending on the configuration.
Testing done on discrete parts, using soda-lime glass as comparative reference. Figures and tests provided by Corning.
The testing regime includes the requirements of both military-grade standards and ASUS quality tests, and varies depending on device. MIL-STD-810H testing is conducted on selected ASUS products only. Note that the MIL-STD-810H testing helps to ensure the quality of ASUS products but does not indicate a particular fitness for military use. Similarly, the test results should not be considered an indication or guarantee of future performance under the specified test conditions. Damage occurring under these test conditions or any attempt to replicate them would be considered accidental, and would not be covered by the standard ASUS warranty. Additional coverage is available with ASUS Premium Care.
Selected products are tested using enhanced military-grade MIL-STD-810H durability standards, with 12 test methods and 26 test procedures, to ensure extraordinary toughness. Based on ASUS internal market research using available information and testing reports from main laptop brand websites on Oct 28, 2022, ASUS consumer laptops use a regime consisting of 26 test procedures, which is the consumer laptop industry's strictest and most extensive test regime for the MIL-STD-810H standard.
WiFi 6E availability may vary by country and their specific regulations. Feature only supported by Windows 11 or later.
hidden
Ultra-durable touchscreen with Corning® Gorilla® Glass
Corning
®
Gorilla
®
Glass NBT
™
is strictly tested
11
and is proven to be more durable than ever. The retained strength and scratch resistance of the glass surface are significantly superior to traditional soda-lime glass, so it's more resistant to swipes, taps and stylus use. Any slight scratches that do occur are also less visible.
Soda-lime glass
(1 Newton force applied)
Corning® Gorilla® Glass NBT™
(6 Newton force applied)
Soda-lime glass
(6x Visible scratch surface)
Corning® Gorilla® Glass NBT™
Multitouch gestures
The ErgoSense touchpad supports multitouch gestures in Windows, so you can use three- or four-finger shortcuts to launch frequently-used applications or functions.
Three-finger gestures:
Switch between apps
Show all open windows

Swipe up with three fingers on the touchpad

Show the desktop

Swipe down with three fingers on the touchpad

Switch between open apps or windows

Swipe left or right with three fingers on the touchpad
Four-finger gestures:
Switch between desktops
Swipe left or right with four fingers on the screen
hidden
Recommend for you
Compare (0)