The master of
lightness and power
The world's lightest 14" business laptop1
Take charge of the business world with ASUS ExpertBook B9. Its sleek precision-crafted minimalist chassis pushes the limits of lightness for ultimate portability, while giving it a toughness that has no equal. It's built for serious travel with its amazing up to 24-hour battery life, and the dual-storage design, a full set of I/O ports and the exclusive ASUS NumberPad improve your on-the-go work efficiency. Enterprise-grade security ensures your confidential data is kept safe, making it easy to see why ExpertBook B9 is the benchmark for business laptops. Extremely portable, powerful and tough, it's your ideal partner in the corporate world.
Thin & light
Lighter, stronger, and
more portable
Next to its predecessor, ExpertBook B9 keeps weight down to a featherlight 870g2, thanks to its durable and lightweight magnesium‑lithium alloy chassis. Superslim bezels on ExpertBook B9 enable a 14‑inch display to fit into its 13‑inch‑class chassis, making it extremely compact. Slip your ExpertBook B9 into a briefcase so itʹs with you all the time for productivity in and out of the office.
Performance
Get the job done, effortlessly
No task is too great for the compact ExpertBook B9: it helps you get work done as quickly and efficiently as possible. Itʹs powered by up to an Intel® Core™ vPro™ i7 processor13 for quick and responsive performance, and features two SSDs for superfast data access and even more storage for larger files. Intel Wi-Fi 6 delivers superfast networking speeds for faster large file transfers and smooth videoconferencing. ExpertBook B9 is also Intel Project Athena-certified, so you can be assured it offers the very best in performance, efficiency, and connectivity.
Up to
vPro
10th Gen Intel® Core™ CPU
Battery
Lasts longer, charges faster
ExpertBook B9 will never let you down throughout the business day or a long-haul flight. It provides up to 24 hours5 of battery life on a single charge with high-capacity battery and energy-efficient Panel Self Refresh technology. On top of that, fast-charge technology lets you recharge the battery to up to 60% capacity in as little as 39 minutes6, so you're up and running in no time.
fast charging in 39 minutes6
I/O Port
Comprehensive connectivity
with no compromise
Despite its thin profile, ExpertBook B9 has plenty of I/O ports, including Thunderbolt™ 3 for lightning fast data transfers, video output and fast-charge support. Aside from the standard USB Type-A and HDMI output, it provides wired network connectivity with an individual MAC address for easy device management.
Military grade
Military-grade toughness
and build quality
Life on the road is tough, and ExpertBook B9 meets and surpasses industry requirements, including the ultra-demanding MIL-STD 810G US military standard. It undergoes stringent in-house testing including panel pressure, shock, and drop tests to ensure durability. In addition, the hinge and I/O ports are also put through thousands of usage cycles.
Hinge Test
Subjects the laptop to up to 50,000 open-and-closed cycles
Port Durability Test
5,000 times tests to ensure the physical durability of I/O ports
Panel Pressure Test
Endure 30kg force on lid and bottom without LCD panel damage
Keyboard

Durability Test
Designed for up to 10 million keystroke lifespan
Shock Test
Withstand 6 harsh shocks in each direction at the speed of 150G/2.5ms
Drop Test
120cm drop while powered on to mimic desk accident
Vibration Test
Withstands 5-500Hz physical vibrations in all directions for 1 hour
Humidity Test
Survive under 85% humidity, 40°C condition for 24 hours whether turn on or off
Altitude Test
Operate as normal at 15,000 feet to simulates an aircraft cargo hold and in-flight operation
Temperature Test
Endure 50°C, 0°C with power on for 20 hours
User Experience
Ultimate input experience
From its keyboard to its touchpad, typing and cursor control on ExpertBook B9 is a pleasant experience, thanks to a host of features and improvements that enhance productivity and comfort.
NumberPad
Backlit keyboard
Spill-resistant keyboard
ErgoLift hinge
Function keys
ASUS NumberPad9 is an LED-illuminated numeric keypad that's perfect for crunching numbers. Tap the NumberPad icon on the top right of the touchpad to turn it on, and tap the icon on the left to toggle between two brightness settings. Clever software lets you control the cursor, even when NumberPad is activated.
The backlit keyboard lets you type effortlessly in dark environments like aircraft cabins.
Accidents happen, and ExpertBook B9 is ready for them: its spill-resistant keyboard can cope with up to 66cc of liquids without harm, so minor spillage can be easily drained, cleaned, and dried.
B9 is engineered to make the typing experience more comfortable and more accurate. With ErgoLift hinge, the keyboard automatically tilts to the most comfortable typing positions. It also has widely spaced, long-travel keys that give out responsive tactile feedback for more accurate typing.
For added convenience, you can capture screen grabs, activate the webcam, or access the MyASUS app via function keys.
Screen
Unrivaled visuals
The frameless 14-inch NanoEdge display on ExpertBook B9 is a true masterpiece, giving you an immersive, almost edge-to-edge viewing experience. The anti-glare panel reduces unwanted reflections, too, ensuring vibrant visuals even in bright environments, and reduces instances of eyestrain even after hours of viewing.
Audio
Next-level audio with
noise-canceling technology
With the increase of remote work and video conferences, we implemented the ASUS noise-canceling technology and four omnidirectional far-field microphones to ensure the best experience. ASUS noise-canceling audio reduces ambient noise for optimum conference-call quality. Plus, thanks to smart-amplifier technology, and Harman-Kardon-certified speakers, ExpertBook B9 provides true surround-sound cinema-quality audio.
Innovation
Alexa with built-in
light bar
Alexa11 makes it easy to get through the day, hands-free. Ask Alexa to schedule meetings, read your emails, plan a route, or even request a ride. It's a smarter, more efficient way to get things done. A dedicated light bar illuminates when you speak to Alexa. Just ask, and Alexa will respond instantly.
Software
Seamless PC-to-phone integration
Link to MyASUS12 seamlessly links your ExpertBook B9 to your mobile phone. Transfer files and URL, receive pop-up notifications, read and send messages, accept or make calls, and mirror screens, all on your ExpertBook B9.
Watch Link to MyASUS Quick introduction video
Files
transferring
URL
Transfer
Phone
Call
Remote File
Access
Screen
Mirroring
Screen
Extender
To send a file you've just captured from your phone to your PC, simply tap to share it instantly. You can also transfer files from your PC to your mobile device in the blink of an eye.
Simply tap the share icon in your browser and click MyASUS. The link of the webpage you are watching on your PC will be instantly sent to your mobile device — where it will open automatically for seamless on-the-go convenience.16
If you need to call someone while working on your PC, you can seamlessly make or receive phone calls — via your PC. There's no need to dig out your phone from your bag or pocket!
If you're working away from the office, you can easily access your work files remotely from your mobile device — anytime, anywhere, and with no hassle.
It's annoying when you have to pick up your phone to check notifications or reply to messages while you're using your PC. But with the Mirror function, you can do everything on your phone from the comfort of your PC!
If you prefer a dual-display setup, the convenient Screen Extender feature turns your mobile device into an extension to your PC's screen. You can drag images, videos or documents onto your phone for easier cross-referencing.
Security
Enterprise-grade security
Data is the lifeblood of your business, which is why ASUS Business PCs offer comprehensive business-grade security from physical hardware protection to identity security.
Webcam Shield
Simply slide over to stop webcam being used
IR Camera
Enjoy biometric login with just a glance — even in the dark
Trusted Platform Module (TPM)
Stores passwords and encryption keys for added security13
Fingerprint Sensor
One-touch access to login your PC
Kensington Lock Slot
Prevent physical theft of the PC from unsupervised locations
USB Port Control
Device lock controls read/write access to USB storage devices
Management
Simplifying business processes
Management is made easier with ASUS Business PCs. ASUS management solutions help streamline routine tasks, allowing IT staff to remotely control and manage company assets, saving your organization time and money.
ASUS Control Center
A centralized IT management software suite that's capable of remote management with web-based interface
ASUS Business Manager
A set of program utilities for performing maintenance and optimation tasks to personal PC
ASUS UEFI BIOS
ASUS BIOS features user-friendly interfaces and exclusive mouse control, enabling easier management of individual PCs
Green
Caring for the environment
Committed to creating a sustainable future, ASUS adheres to stringent environmental requirements, ensuring all its products are compliant at all stages of their product life cycles. Energy Star® 7.1-certified and rated by EPEAT™ Gold, ExpertBook B9 is energy-efficient to help reduce costs in the long run.
Service
Maximum support,
minimal effort
The ASUS Service Package offers a wider range of solutions that go beyond the standard warranty to meet the needs of business-critical IT environments. The extended offerings protect your business — not just the hardware, but also let you customize a service solution that best meets your needs.
Comprehensive 24x7 Support
Hassle-free access to hardware and software experts14
MyASUS App
Lets you reach customer service, repair status, and product instruction, etc.
Pick Up & Return/Onsite Service
Enjoy a door-to-door service for effortless14
Warranty Extension
Extend service coverage to match the expected length15
Accidental Damage Protection
Avoid repair costs due to mishaps during normal operation14,15
Defective HDD Retention
Retain customers' malfunctioning hard drive while their drive is replaced14,15
As of Sep 1, 2019. Based on internal ASUS market analysis comparing the size of ExpertBook B9 to competitor products from vendors including Acer, HP, Huawei, Lenovo, Microsoft and Samsung. Actual weight may vary by specs.
Weight may vary according to configuration.
Unless otherwise stated, materials claims are based on theoretical performance. Actual figures may vary in real-world situations.
Unless otherwise stated, all performance claims are based on theoretical performance. Actual figures may vary in real-world situations.
Battery life test configuration: Intel® Core™ i7-10510U, 16GB RAM, FHD display, 2TB PCIe® 3.0 x4 SSD, 66Whr. Battery tests conducted by ASUS in November 2019 using the MobileMark® 2014 Office Productivity scenario. Test settings: Wi-Fi enabled, display brightness set to 150nits. Actual battery life may vary depending on product configuration, usage, operational conditions and power management settings. Battery life will decrease over the lifetime of the battery.
Recharges the battery up to 60% within 39 minutes when the system is off or in standby mode. Power adapter with a minimum capacity of 66 watts is required. After charging has reached 60% capacity, charging will return to normal. Charging time may vary +/-10% due to System tolerance.
Wi-Fi 6 is backwards compatible with prior 802.11 specs. Unless otherwise stated, all performance claims are based on theoretical performance, and the actual performance of Wi-Fi 6 may vary in real-world situations.
Wi-Fi Master test configuration: under controlled test conditions, streaming Full HD YouTube videos, and AP set with one antenna at 802.11g. Actual Wi-Fi range and performance may be affected by environmental factors. Interference from USB 3 devices may vary according to the device. Range comparisons refer to standard laptop with all-metal chassis design.
Please note that all versions of NumberPad only work with the Microsoft Windows operating system.
The stated width of the side bezel is the distance between the edge of the non-active screen display area and the inside edge of the case. If the case width is included, the side bezel width is 4mm. The stated width of the bottom bezel is the distance between the edge of the non-active screen display area and the visible edge of the display when the laptop is opened to 90°. Measured based on standard (not anti-glare) display configuration.
Amazon Alexa availability varies according to country. Please check with your local ASUS retailer for details.
Link to MyASUS is the function in the latest version of MyASUS software. If the device doesn't have Link to MyASUS. Please update MyASUS in the system setting.
Intel vPro technology and Trusted Platform Module (TPM) are optional.
Service and warranty coverage may vary depending on country and territory. Service may not be available in all markets. We recommend that you check with your local retailers to confirm the options available.
Must be purchased and activated within 180 days of your ASUS product purchase date via ASUS Premium Care.
URL transfer requires the Microsoft Edge browser.
Crafted to perfection
The magnesium‑lithium alloy used in the latest ExpertBook B9 is durable yet lightweight, resulting in a laptop that's 16% lighter than the previous model3. The chassis is methodically-crafted, undergoing a complex 21 stage process to create its tough, but exquisite, exterior.
CNC-milled for strength
To create the precision-cut lid and complex keyboard surround of ExpertBook B9, a high-precision CNC-milling process is used to shape single pieces of solid metal. This reduces unnecessary internal voids, helping make the entire chassis tougher and stronger than is possible using traditional metal-stamping methods.
First impressions count
Taking inspiration from the concrete jungle, ExpertBook B9 incorporates architectural elements into product design. From its precisely-shaped corners and edges to its sleek finish, ExpertBook B9 makes a lasting first impression.
Speed is of the essence
A high-performance PCIe 3.0 x4 SSD gives ExpertBook B9 the fastest storage available so you'll never be kept waiting for the OS to boot or for applications to load. And because they don't have any moving parts, SSDs are also incredibly reliable and quiet.
Panel Self
Refresh technology
Panel Self Refresh technology relies on dedicated memory built into the LCD display panel itself. It's used when the display is showing a static image, and saves energy by shutting down the video processor and its circuitry. This lower power consumption allows a much longer battery life.
Mobility without bounds
Apart from the cutting-edge dual-band Wi-Fi 6 (802.11ax) — up to 3x as fast as Wi-Fi 5 (802.11ac)7, ExpertBook B9 incorporates ASUS Wi-Fi Master technology, so you'll enjoy faster and more reliable Wi-Fi connections at greater distances than ever before. Combined with the latest Bluetooth® 5.0 that lets you connect your favorite devices with less impact on battery life, ExpertBook B9 gives you the freedom to do whatever you need, wherever you want to!
Fast
Wi-Fi 6 up to 3x faster than Wi-Fi 57
Farther
Smooth FHD Youtube video streaming at distances of up to 300 meters or more8 with Wi-Fi Master
More stable
Up to 65-meter range, with improved stability when USB 3.1 Gen 1 interference is present8
Webcam shield
To safeguard personal privacy and business information against malicious hackers, ExpertBook B9 has an integrated privacy shield that simply slides over the webcam for privacy.
IR camera
The advanced biometric hardware works seamlessly with Windows Hello, so you can wake up your laptop and log in using just your face.
Related products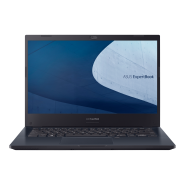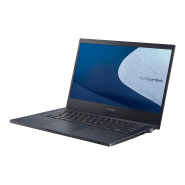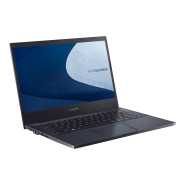 Windows 10 Pro - ASUS recommends Windows 11 Pro for business
Up to 10th Gen Intel® Core® i7 processor
Up to NVIDIA® GeForce® MX110
Up to 32 GB memory
Up to 2 TB HDD + 1 TB SSD storage
Thin and light: 1.5kg, 19.9mm
Up to 13 hours battery life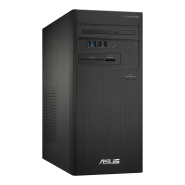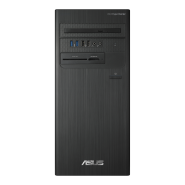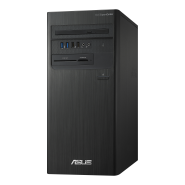 Windows 11 Home - ASUS recommends Windows 11 Pro for business, Free Upgrade to Windows 11¹ (when available, see below)
Up to 10th gen Intel® Core™ i7 processor
Up to NVIDIA® GeForce® RTX2070S
Up to 128 GB memory
Up to 4 TB HDD + 2 TB SSD storage
Compare (0)