ASUS VivoWatch 5 (HC-B05)
ASUS VivoWatch 5 (HC-B05)
Intelligent wearable health tracker that offers 24/7 health, fitness and sleep monitoring, plus smart insights to help you maintain a healthy lifestyle.
24/7 health-data tracking: Check your blood pressure*, electrocardiogram*, pulse-transit time (PTT), heart rate, body harmony index, de-stress level, sleep and activity to stay informed about your health.
Respiration and temperature monitoring: Track key indicators, such as blood-oxygen (SpO2) and skin temperature, to help understand how well your body is coping with everyday life.
Sleep quality: Measure and analyze sleep duration, sleep stages, snoring patterns and body movement for an insightful look into how well you sleep.
Fitness tracking: Track workouts and view activity maps and stats, such as speed, distance, altitude and duration.
Personalized health insights: Benefit from the exclusive ASUS HealthAI technology in the ASUS HealthConnect app, and receive personalized health advice and health-management tips.
Stylish, convenient and durable: Enjoy a stainless-steel case, quick-release watch strap, up to 14-day battery life and a swim-proof design.


*The blood pressure and electrocardiogram function availability may vary by region.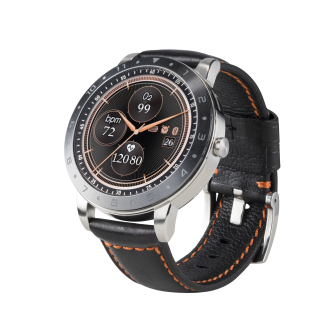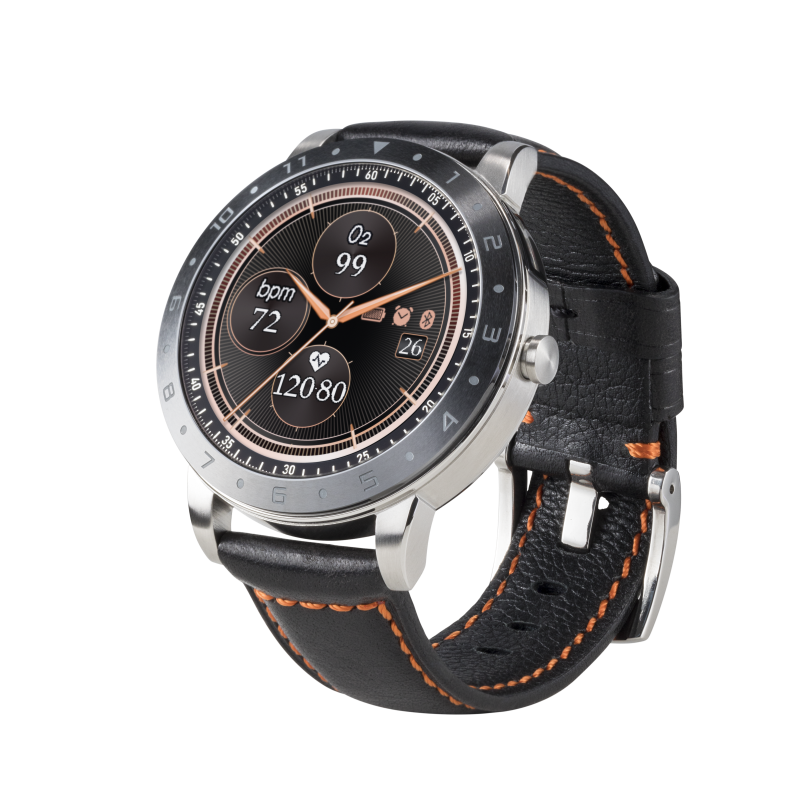 Your well-being, on your wrist
ASUS VivoWatch 5 is the smart, wearable health tracker that puts a window on your well-being right in front of you. With 24/7 health and fitness monitoring and insights available with just a flick of your wrist, it helps you to maintain a healthy lifestyle and achieve fitness goals. Together with the ASUS HealthConnect app, you can track blood pressure, heart rate, blood-oxygen (SpO2), exercise, sleep and a variety of other health categories in an intuitive and easy way. Exclusive ASUS HealthAI technology then provides personalized health-management tips based on health measurements, manual recordings and personal habits.

With its stylish and durable construction, battery that lasts for up to 14 days between charges, and swim-friendly design, VivoWatch 5 is the 24/7 health companion that goes anywhere. It accepts standard watch bands and features a variety of screen presets, giving you a powerful health companion that reflects your individual style.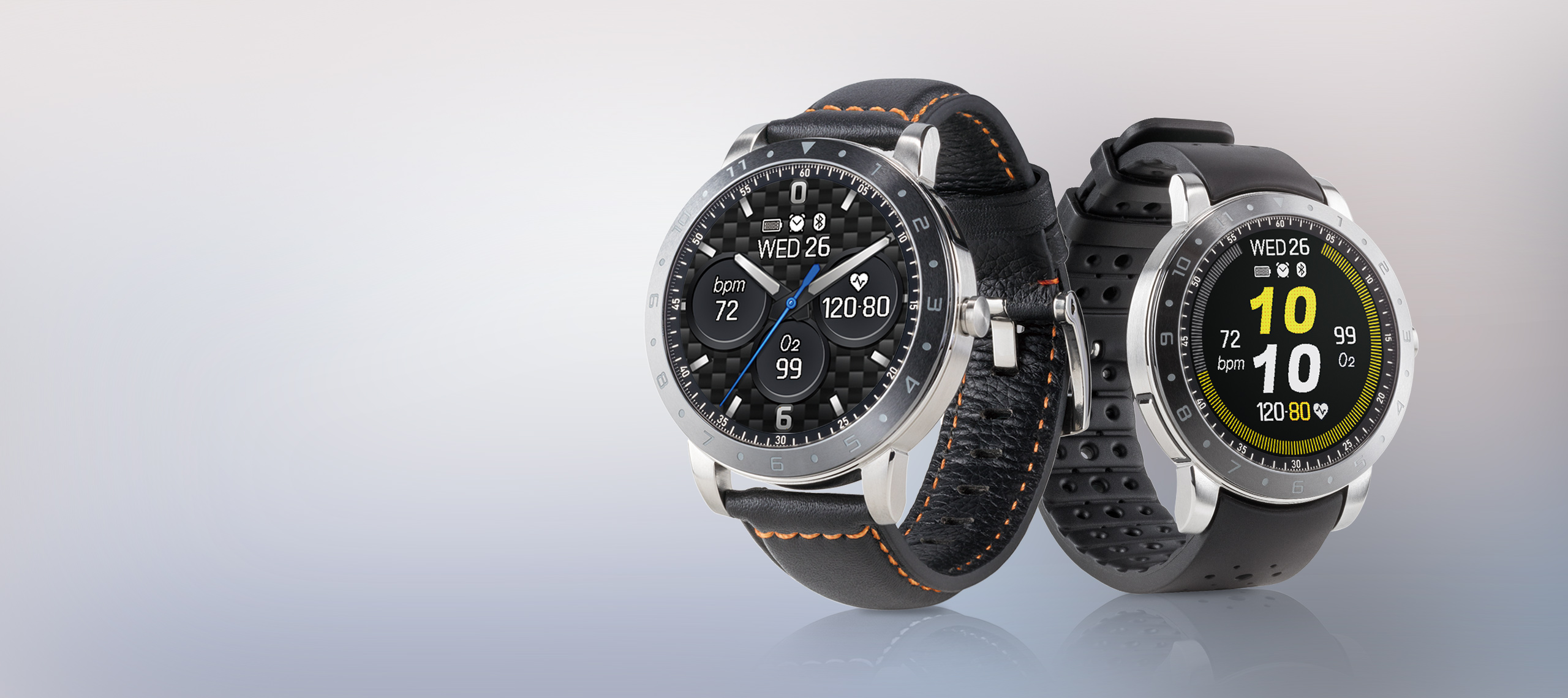 The flagship standard of VivoWatch
Exclusive dual sensors
With the exclusive ECG and PPG dual-sensor design of ASUS VivoWatch series products, users only need to lightly touch the electrical and optical sensors with their fingertips to get information about their health. According to internal testing, these dual sensors can provide at least 10% higher accuracy, compared to using only a single optical sensor. Using your fingertips instead of just your wrist will also improve accuracy, because of the higher density of blood vessels.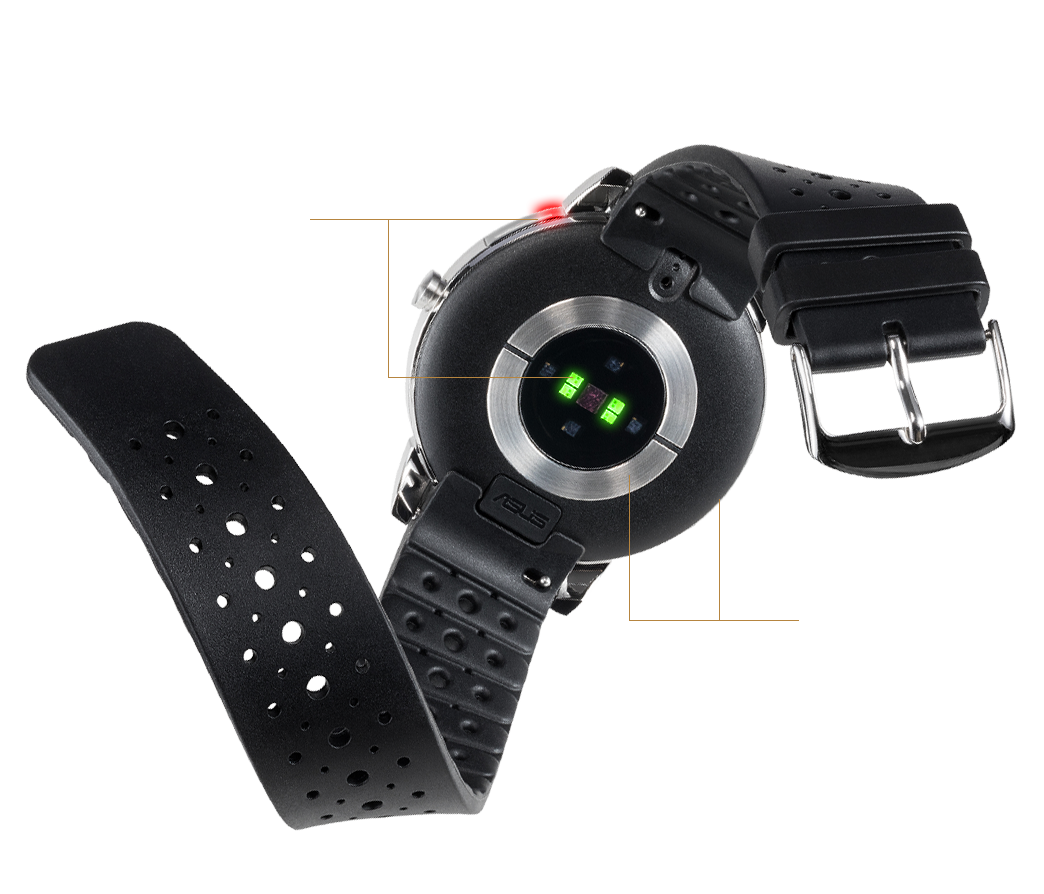 Photoplethysmography (PPG) Sensors
Electricalgraphy (ECG) Sensors
Gorilla® Glass 3 DX
The ASUS VivoWatch 5 features a glossy color LCD protected by scratch-resistant and ultra-strong Corning Gorilla® Glass 3 DX+ for superior optical clarity and sunlight legibility.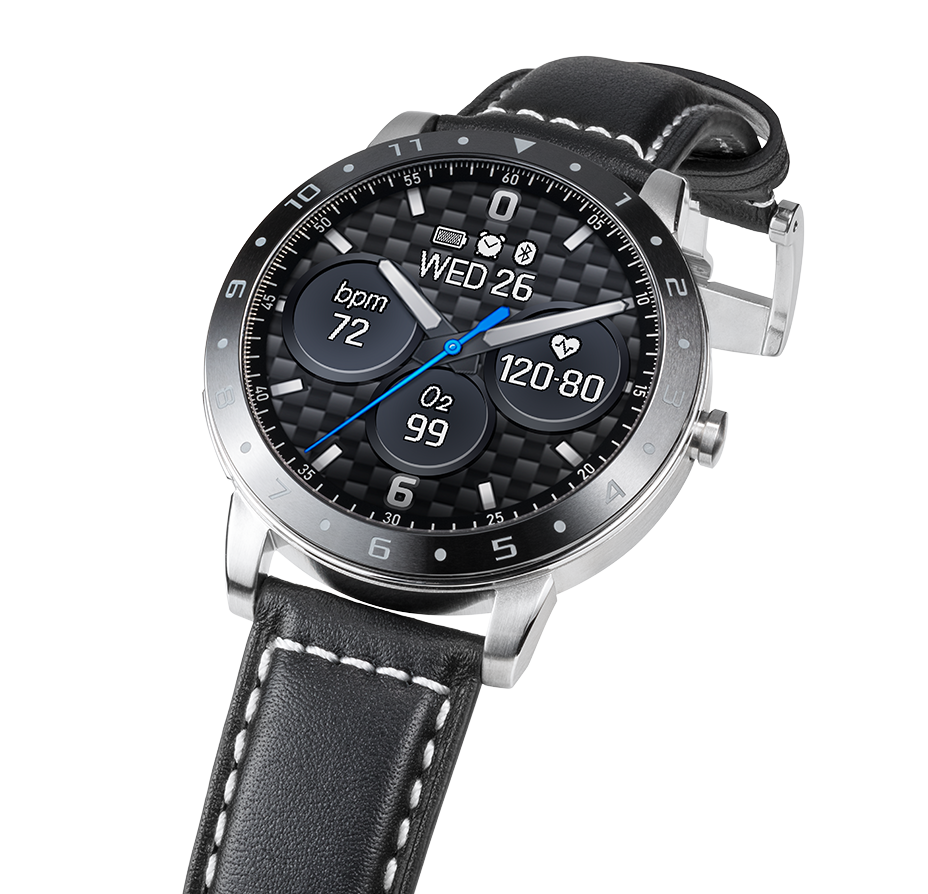 Day and night health tracking
Support SaMD developed by ASUS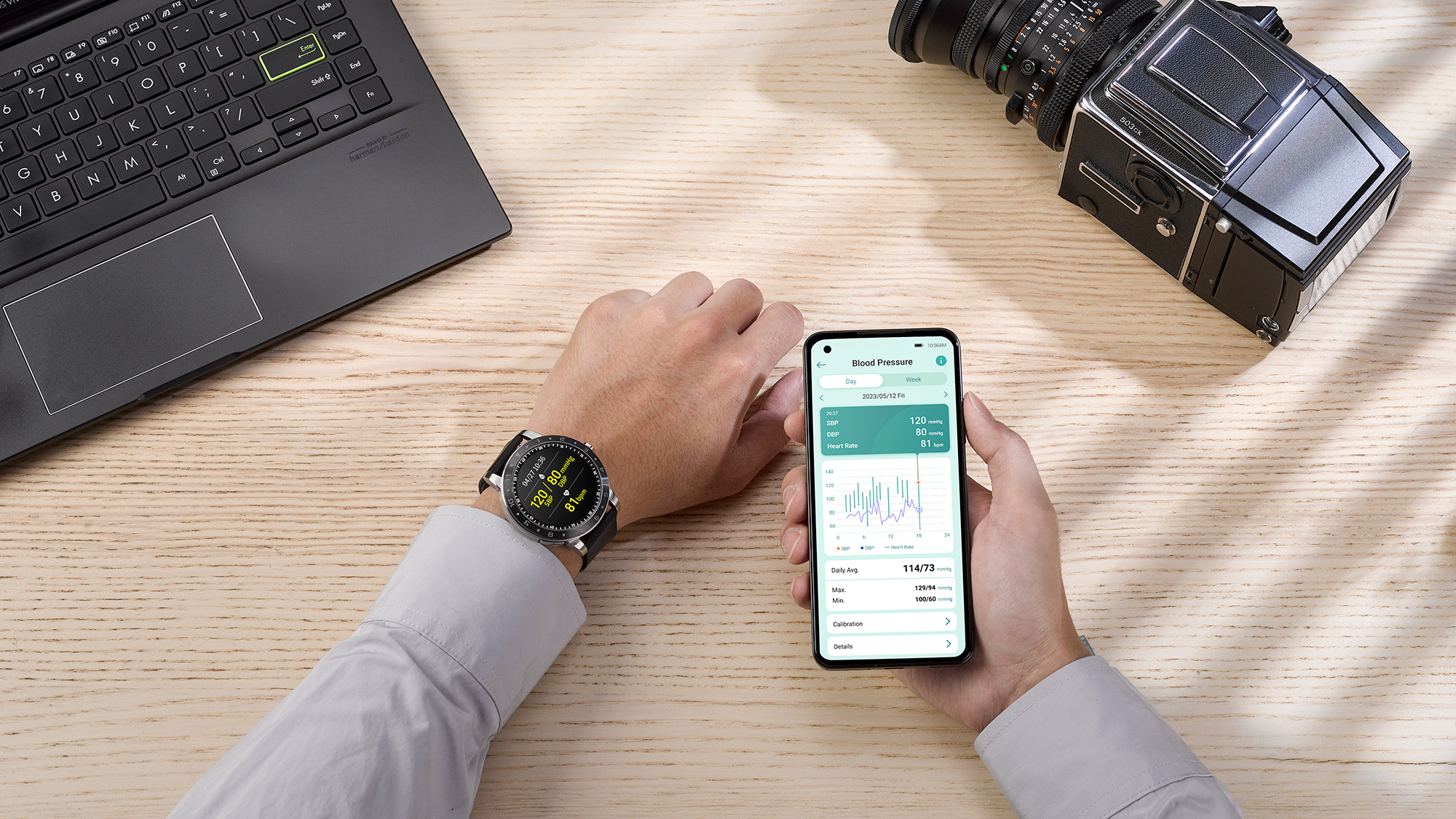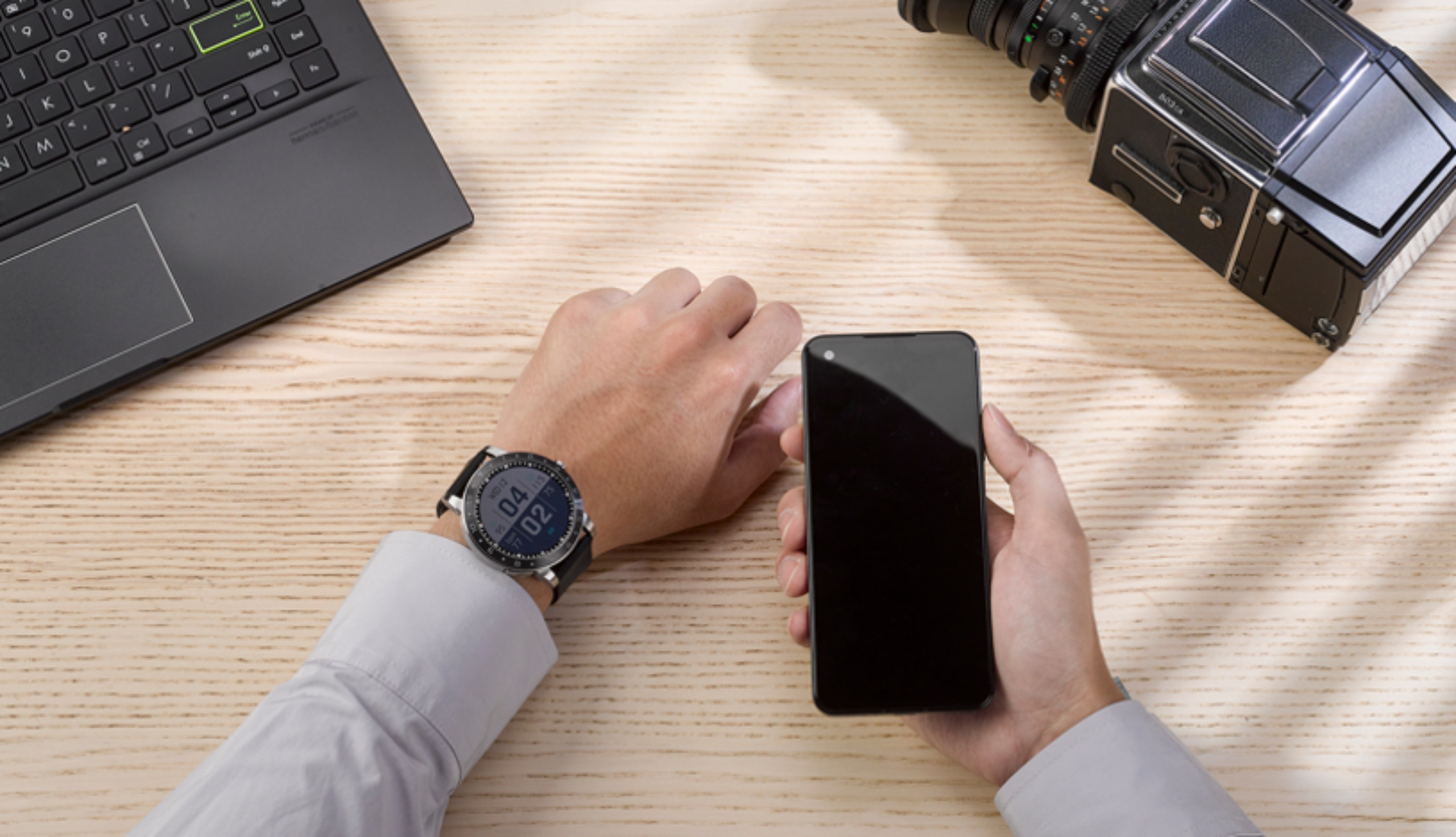 ASUS HealthConnect app with blood pressure function
VivoWatch 5 supports the Software as a Medical Device standard recognized by international healthcare regulators. Monitor your blood pressure and heart rate to track your cardiovascular health.*
*Blood pressure function availability may vary by region.
Fitness tracking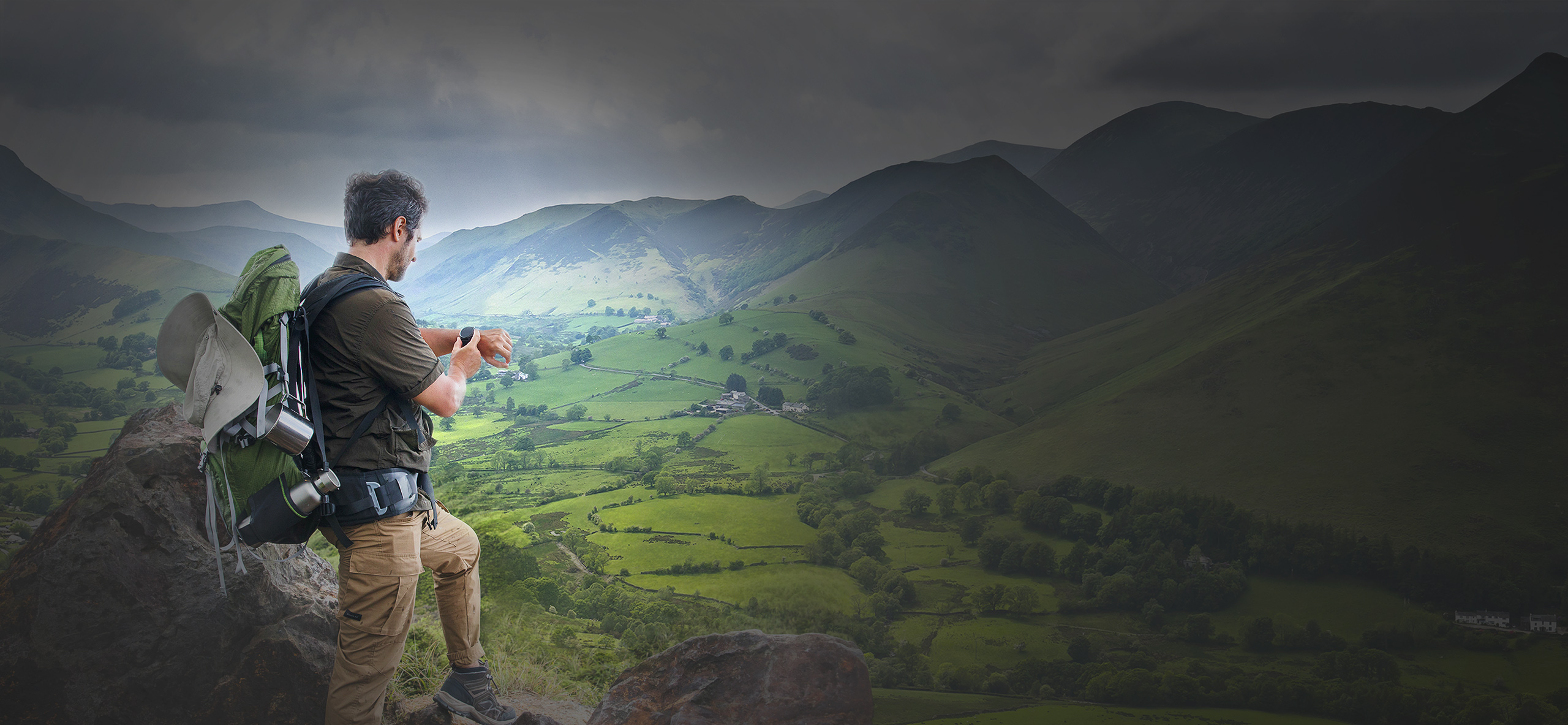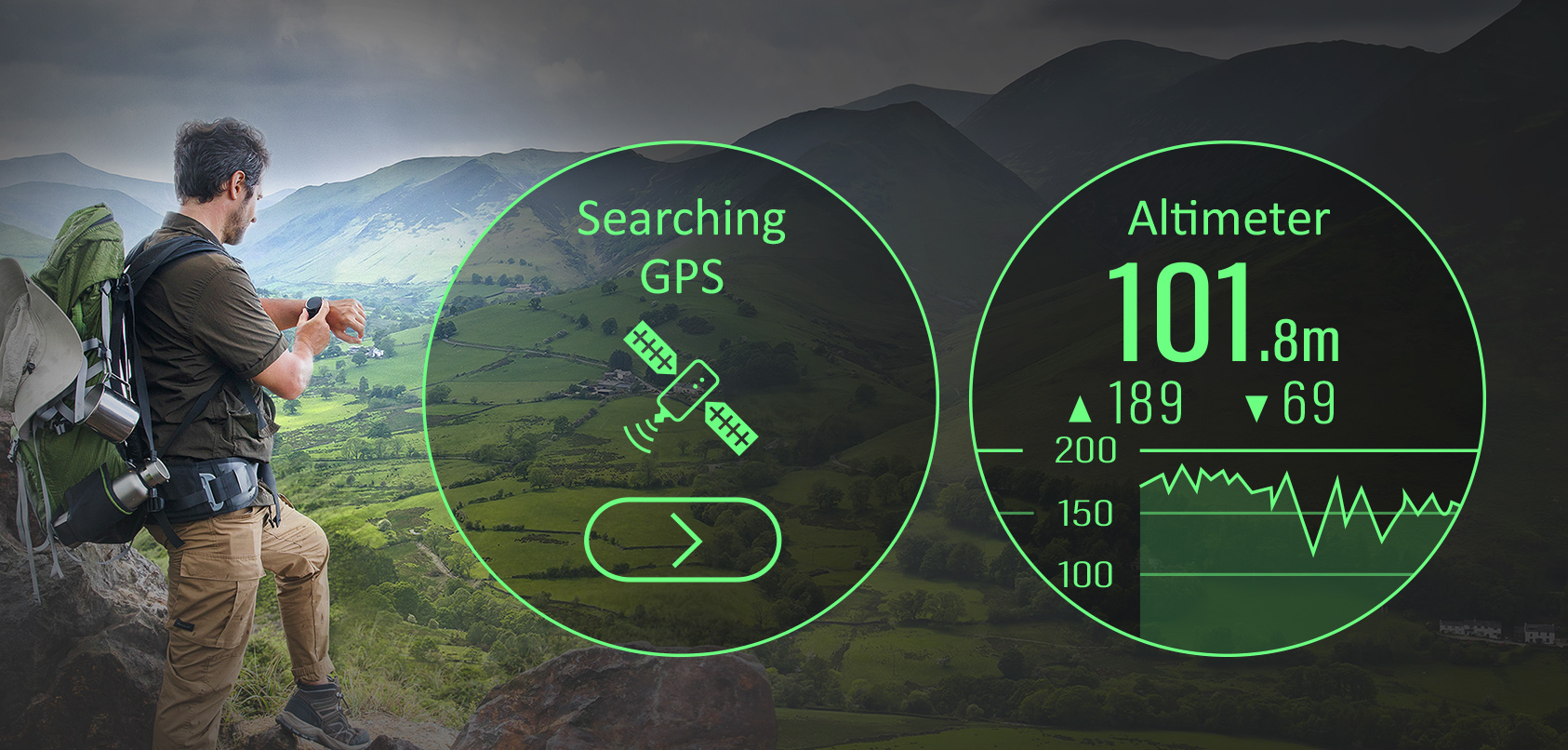 Tracking that you're on track
With its built-in GPS and altimeter, VivoWatch 5 helps you to track every step of your workout – indoors or out. View activity maps and stats such as speed, distance, cadence, pacing, altitude and duration.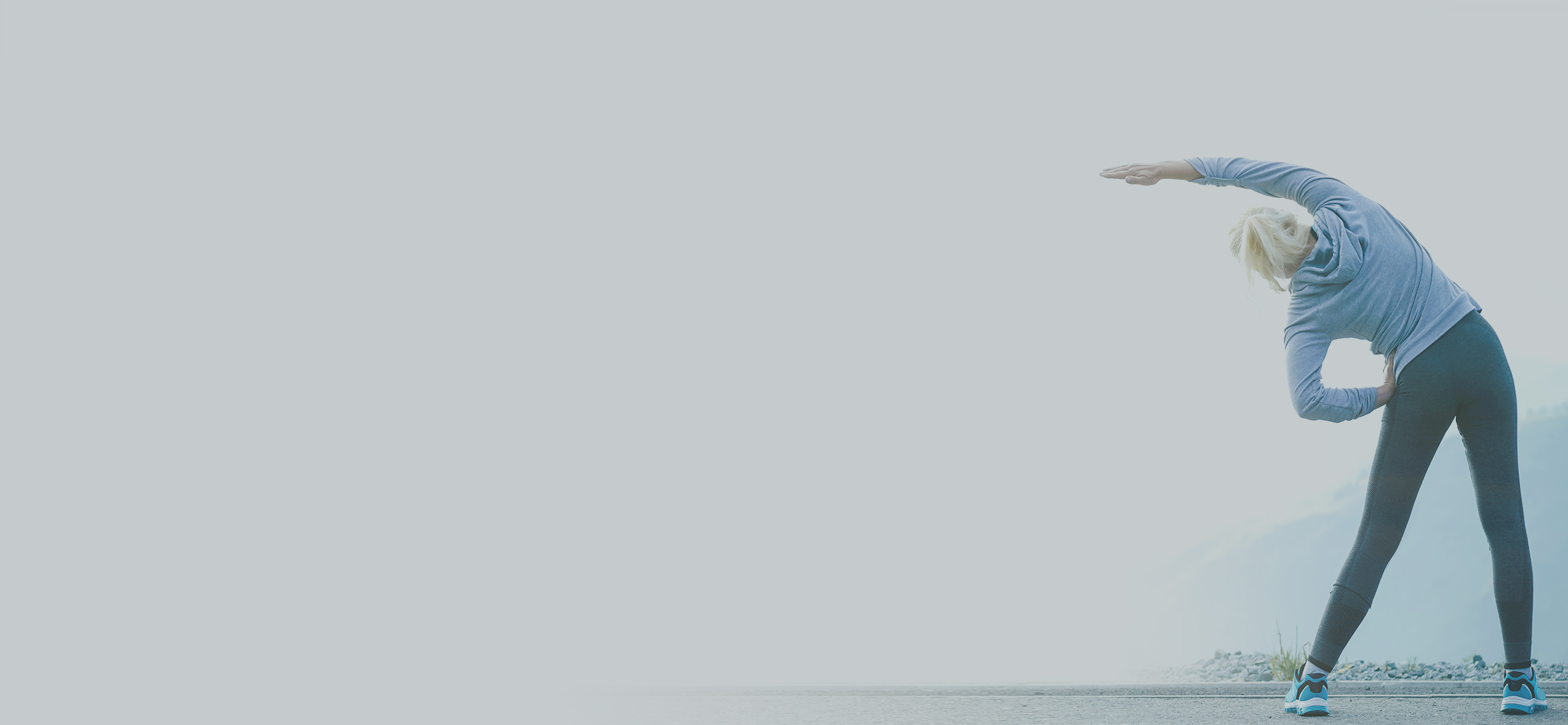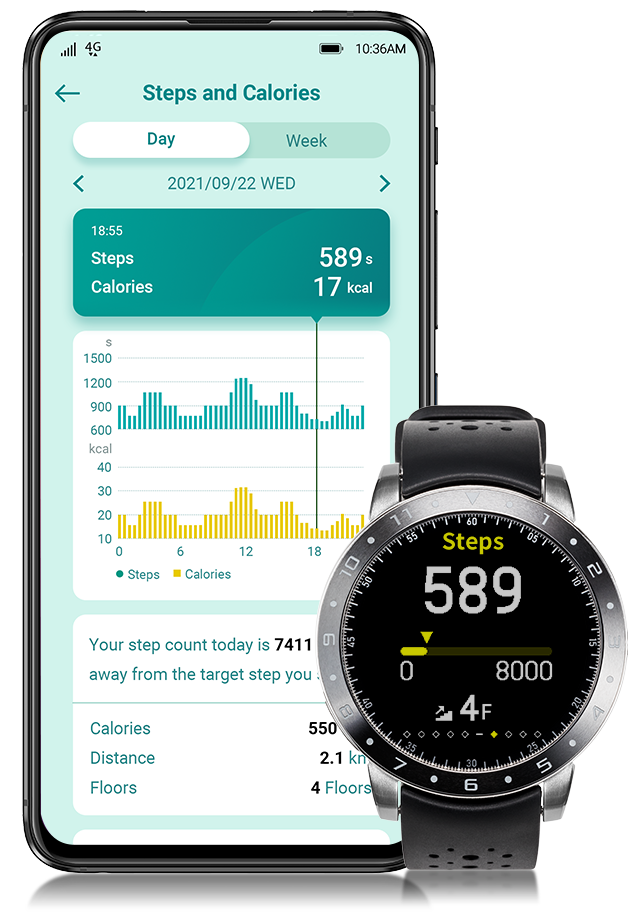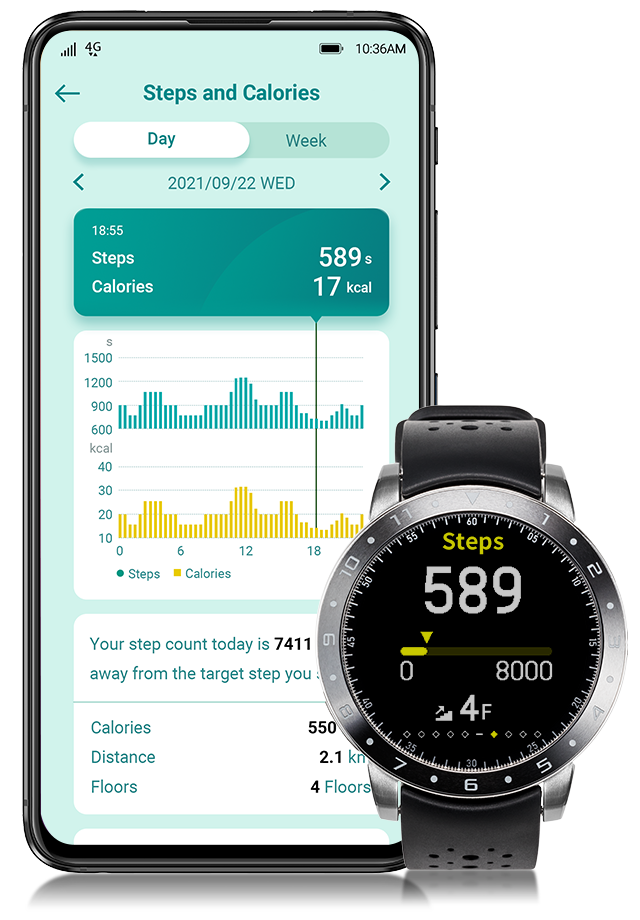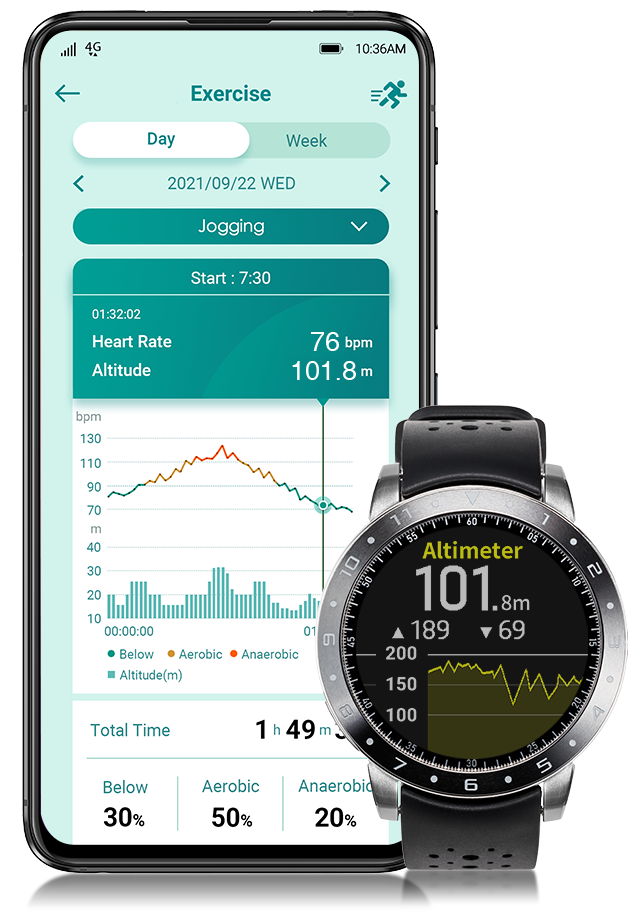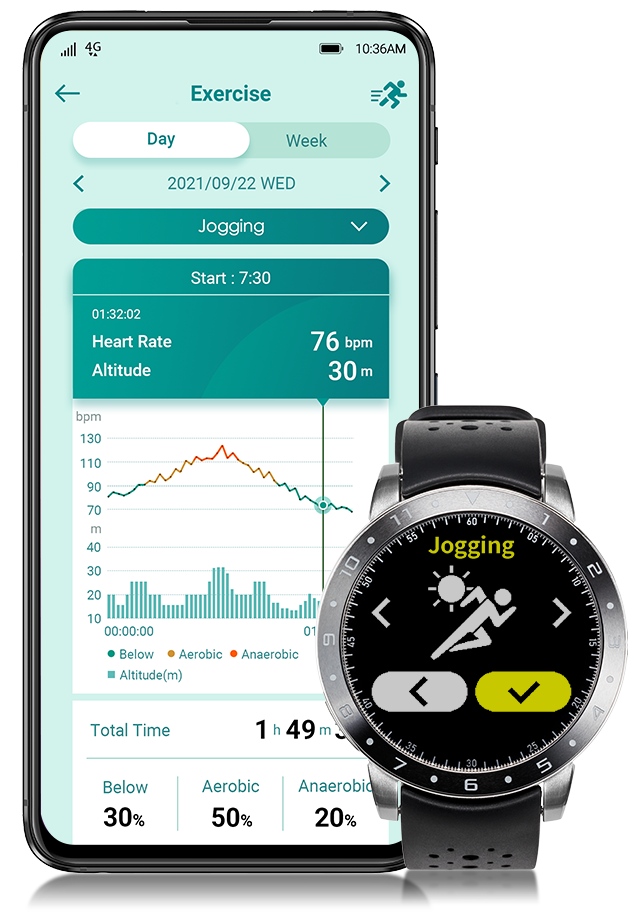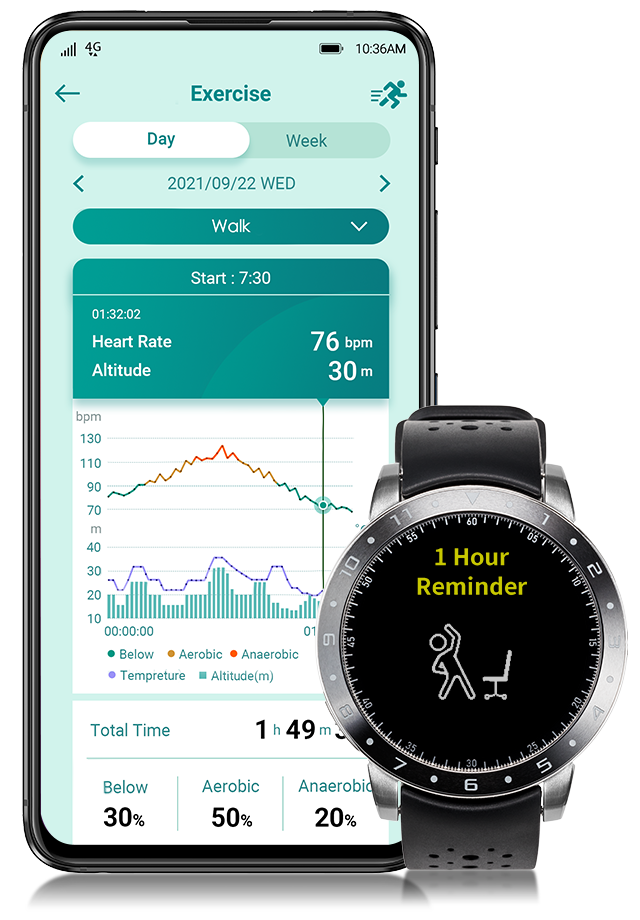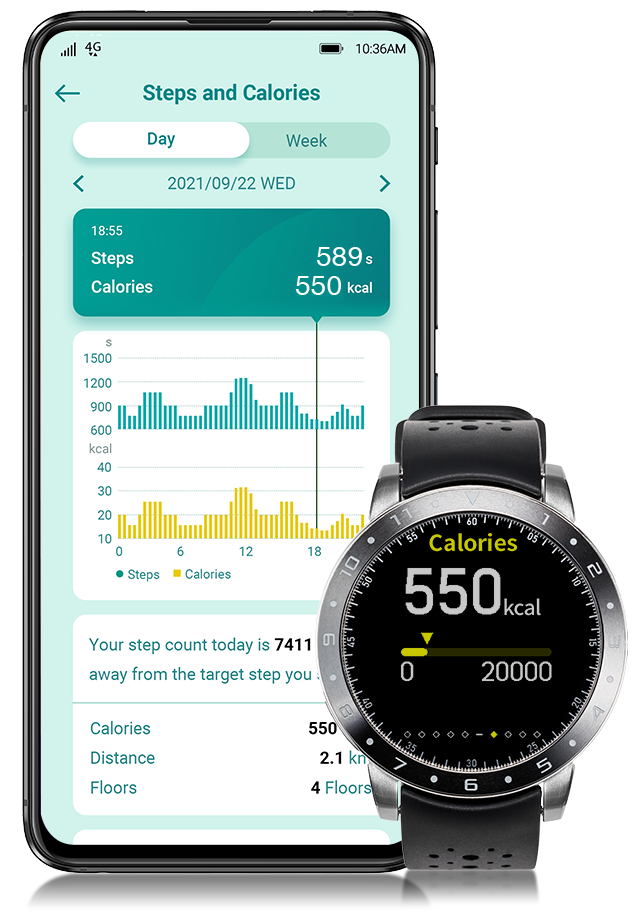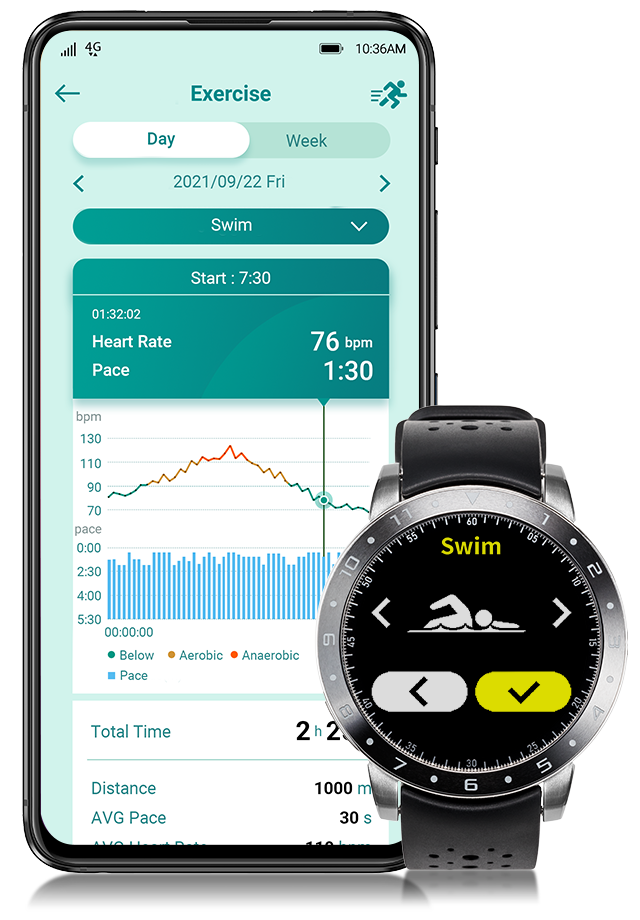 Every activity, tracked
Floor climbing: See how many levels you've ascended and descended throughout the day.
Step counter: View your total number of daily strides.
Climbing height: Check your current altitude and elevation when climbing or hiking, or when just strolling up a hill.
Aerobic heart-rate indicator: Receive visual and vibrating alerts to help you maximize aerobic benefits and minimize overexertion.
Stand reminders: Be reminded to get up and move at regular intervals throughout the day.
Calories: Understand how much energy you burn in a day, based on heart rate, activity level, age, weight and other personal characteristics.
Fitness modes: Set Jogging, Biking, Walking, Swimming, Hiking, Yoga, Core Stretching or Dancing modes to better understand your workout performance.
Disclaimer :
ASUS VivoWatch 5 is not a medical device and is not intended for diagnosing medical conditions. Measurement results are for reference only.
DO NOT adjust medication based on measurement results from ASUS VivoWatch 5. Take medication as prescribed by your physician. Only a physician is qualified to diagnose and treat high blood pressure.
ASUS VivoWatch 5 will continue to evolve with future firmware and software updates that expand functionality and further improve the user experience.
Android Go has limited compatibility with wearable devices.