Overview

Tech Specs

Review

Support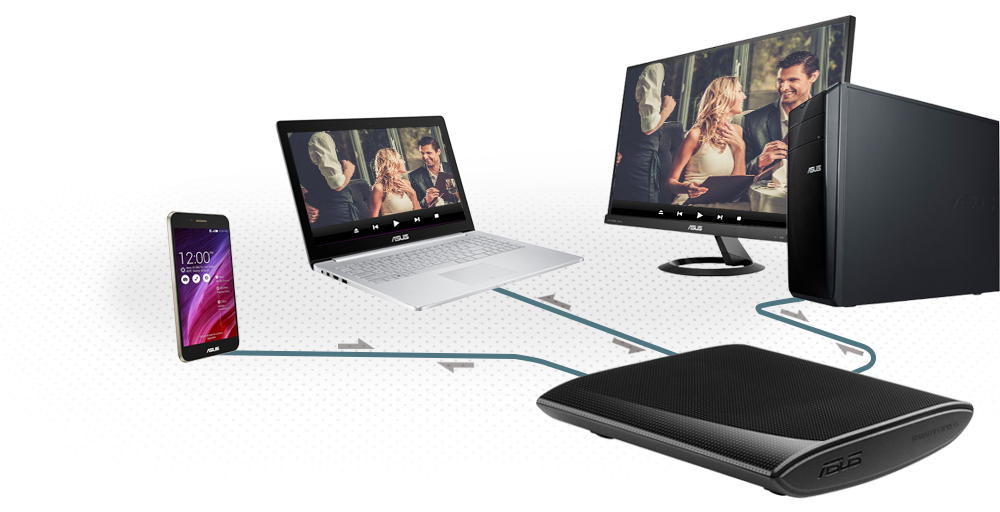 Your central control hub
Transfer Express
Transfer Express is an external accessory box that serves as a link between your PC, notebook and smart device. It not only lets you transfer files between various devices, it makes you more productive as well. Transfer Express features an additional USB 3.0 port for super-fast connections and data transfers.
Hassle-free file transfer between your desktop and Notebooks

Transfer Express lets you connect two computers (either desktops or laptops) together and transfer files directly between the two systems. You can simply drag-and-drop files or sync entire folders with one click. Everything is direct and fast.
Use your notebook as an extra monitor to be more productive

Keyboard/mouse sharing

Transfer Express lets you work with your PC, notebook and smart device at the same time through a single keyboard and mouse. A simple hot key lets you switch between your PC and smart device quickly. It even charges your mobile device at the same time too.

Audio mode (Available on Windows 8.1)

You can even play music files stored in your phone or smart device on your PC.

*Android devices only. AOA(Android Open Accessory) support required.

Compare (0)