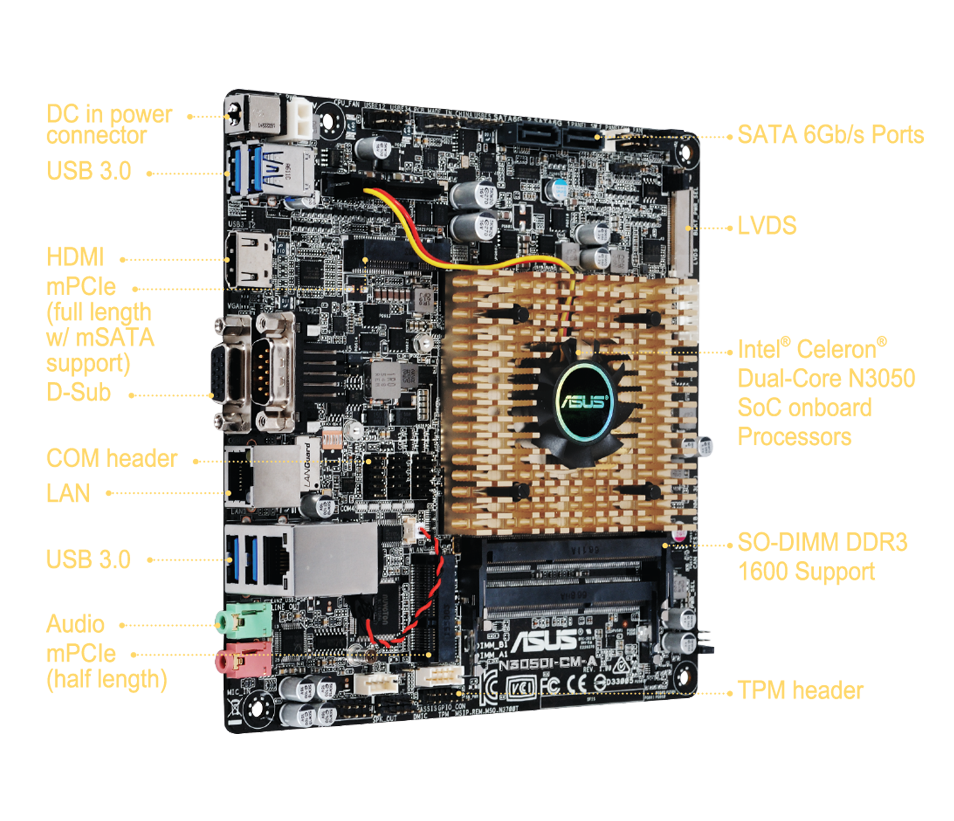 Proven quality. Enduring trust.
Strict compatibility and validation
Protection
Hardware safeguards to ensure
long-term durability.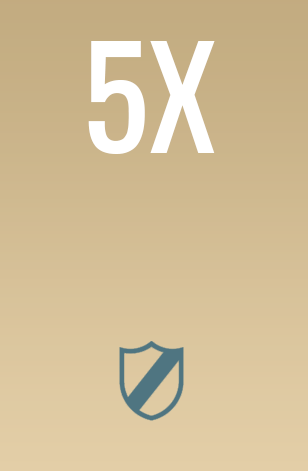 Compatible Devices
Including memory modules, graphics cards and more.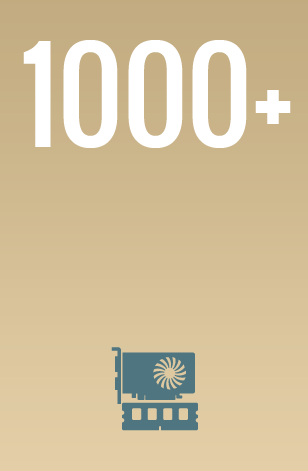 Validation Hours
Extensive testing for extreme reliability, compatibility and safety.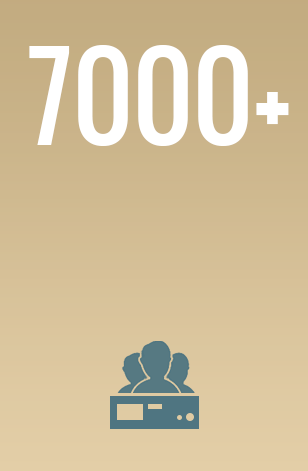 We are the world's biggest motherboard manufacturer, and renowned our design thinking that revolves around users – just like you. Our engineers employ exacting standards to guarantee quality throughout the product's life, choosing the finest components for real-world protection. Our motherboards are proven to be compatible with more than 1,000 components and devices, and undergo a minimum of 7,000 hours of strict validation. That gives you the peace of mind of knowing that ASUS motherboards are fit for all environments and applications. To build your PC with the best foundations, build it with an ASUS motherboard.
ASUS 5X Protection
Hardware safeguards to ensure long-term durability
Our be-the-best ethos underscores the choice of every single component that goes into your ASUS motherboard. We focus relentlessly on quality to ensure long-term system reliability and performance.
LANGuard for advanced LAN protection

ASUS LANGuard socket has advanced signal-coupling technology and premium surface-mounted capacitors to improve throughput, while surge-protected and electrostatically-guarded components (ESD Guards) protect your motherboard from lightning strikes and static electricity.

Enhanced DRAM overcurrent protection

Onboard resettable fuses prevent overcurrent and short-circuit damage. This extends beyond I/O ports to DRAM to safeguard the lifespan of both your system and connected device.

5K-hr solid-state capacitors that last 2.5X longer

Solid-state capacitors are able to withstand extreme temperatures of up to 105°C for as long as 5,000 hours — that's two-and-a-half (2.5X) times longer than traditional capacitors. This exceptional durability means superb real-world endurance to more typical PC operating temperatures, ensuring that ASUS motherboards continue working longer.

Stainless-steel back I/O that lasts 3X longer

ASUS motherboard back I/O panels are made from strong and corrosion-resistant stainless steel, which is bonded with a thin layer of chromium oxide to enhance anti-corrosive properties. Passing 72-hour spray salt endurance tests, ASUS stainless steel back I/O panels have a lifespan that's three times (3X) longer compared to ordinary panels.

ESD Guards for protection from electrostatic discharge

Electrostatic discharge (ESD) can happen suddenly, and its damaging effects are easily underestimated. ASUS ESD Guards are tested to very high standards, capable of up to +/- 10kV for air discharge and +/-6kV for contact discharge. We employ an active protective circuit design to guard your system against electrostatic interference and damage, providing greater component longevity.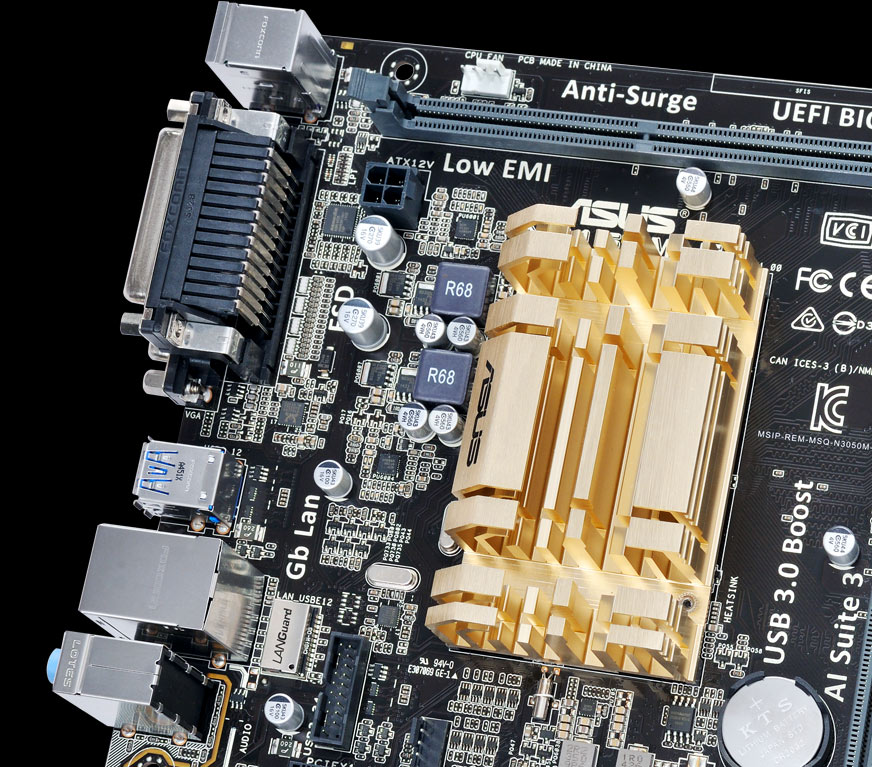 Proven compatibility
Having the freedom to pick and choose the parts that go into your machine is at the heart of PC DIY. Our extensive certification program focuses on providing the very best compatibility with the widest range of components and devices, giving you the freedom to build and upgrade without frustration. Compatible today and compatible far into the future – that's the ASUS way.
Tested - 1,000+ compatible memory modules, graphics cards and more
Every Braswell-based motherboard is compatible with thousands of devices. Our engineers fit and assess hundreds of memory modules, dozens of graphics cards, loads of storage devices, power supplies, network devices, displays, optical drives, peripherals and many more. We do this to give you complete confidence in our products and their superb compatibility.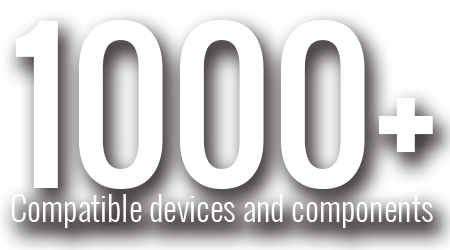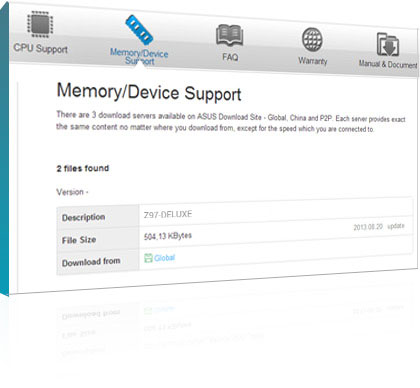 Complete &
Public QVL
View our Qualified Vendor List (QVL) online
We're so confident in our Braswell-based motherboards' superior compatibility that we publish our entire QVL for all to see — delivering you more choices for worry-free PC-building experiences. There are no gaps in our QVL: every compatible component is on the list for all to see. To check that a particular component or device is compatible with your motherboard, just reference the QVL for instant reassurance.
Top-to-bottom reliability
Our motherboards have superb endurance. We verify this by subjecting every board to over 7,000 hours of stringent tests. A barrage of burn-in, environmental, compatibility, software and safety tests confirm that our motherboards are exceptionally robust — with reliability that surpasses industry standards.
Extensive testing for extreme reliability, compatibility and safety
Each motherboard is subjected to extended reliability testing under heavy load conditions, from the transportation to daily operations, to make sure they are delivered to you in perfect condition. Trials include temperature and humidity, burn-in, power on/off, power consumption, insertion and thermal-shock testing among many others. Every certified-compatible component puts through an up to 24-hour aging test to ensure trouble-free operation every day – no matter what you fit or attach and no matter what you do!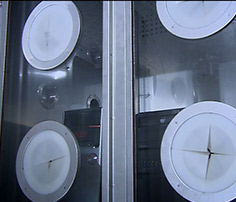 Games or multimedia — it's always ready!
Work with up to 3 displays

Connect up to three independent monitors at once using video outputs such as HDMI, LVDS, and VGA. Choose your outputs and set displays to either mirror mode or collage mode.

4K/Ultra HD visual excellence

Native support for 4K/UHD (ultra-high-definition) resolutions of up to 3840 x 2160 via HDMI —that's four times the pixel count of 1080p (1920 x 1080), offering incredible visual clarity, detail, and realism.
Media-acclaimed the most intuitive UEFI BIOS
The smoothest, slickest mouse-controlled graphical BIOS has been improved to make it even more appealing. Whether you're a PC novice or a seasoned overclocker, the EZ and Advanced Modes help you find your way, quickly and easily.

EZ Mode
Fan Profile:

Detailed CPU & Chassis fan controls for instant cooling.

SATA Information:

Displays each SATA port details for you to easily recognize devices.
Advanced Mode
Shortcut:

Customize your own shortcut log by pressing F4 or right clicking to create shortcuts to frequently-used settings.

Quick Notes:

Type remarks and ideas in the BIOS. Save time and convenient.

Last Modified Log:

Easily track settings and save preferred profile into a USB drive.

Against moisture and corrosion
This innovative moisture-resistant coating provides motherboard protection, and combats the higher levels of humidity that build up in densely-populated environments, such as factories, libraries, data centers and internet cafes. It even minimizes internal corrosion by preventing the adhesion and migration of moisture — prolonging the life of your industrial usage motherboard.

Intel CPU features
Power efficiency plus high-resolution graphics, thanks to the integrated Intel Celeron® Dual-Core SoC Processor N3050 with HD Graphics support.

This motherboard features an integrated Intel Celeron® Dual-Core Processor N3050 and Intel HD Graphics. This revolutionary 14nm ultra low voltage SoC (System On a Chip) combines superb processing power and advanced HD graphics support in one small, energy efficient design. Despite minimal power requirements, it still has the processing power to display the latest DirectX® 11.1 HD graphics. It features support for 4K/UHD (ultra-high-definition) resolutions of up to 3840 x 2160, and also has integrated USB 3.0 support.