TUF Gaming TF120 ARGB Fan - Single Pack
El ventilador de gabinete TUF Gaming TF120 ARGB ofrece un alto rendimiento y durabilidad en un arco iris de colores.
Flujo de aire líder en su clase y bajos niveles de ruido.
Balero de fluido dinámico avanzado que proporciona hasta 250 000 horas de funcionamiento.
Control PWM: El rango ultra amplio de RPM permite una refrigeración óptima para todo tipo de cargas de trabajo.
Las Almohadillas antivibración reducen el ruido del ventilador amortiguando el traqueteo y la vibración.
Una matriz de LED de doble capa produce una saturación de color más profunda y más efectos de iluminación que los ventiladores RGB convencionales.
La compatibilidad con Aura Sync le permite coordinar colores y efectos de iluminación con una gran variedad de hardware.
Disponible en ambas ediciones en blanco y negro para adaptarse a una variedad de ensambles de PC.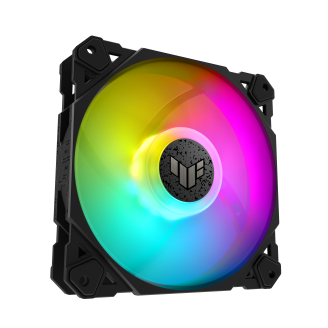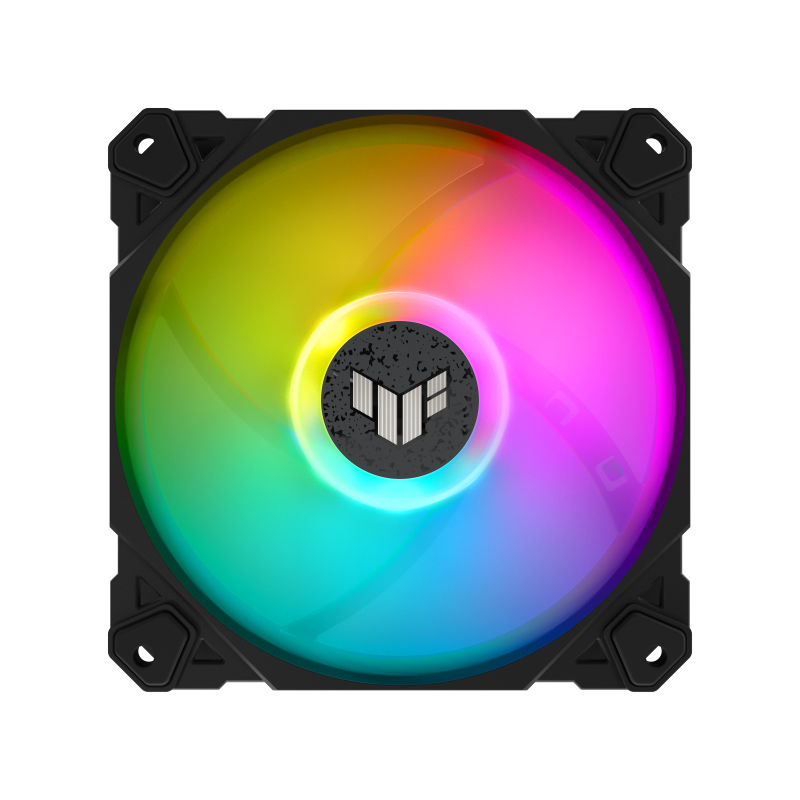 TUF GAMING
TF120 ARGB Fans
TUF GAMING
TF120 ARGB Fans
Lighting the Way
The TUF Gaming TF120 ARGB system fan brings new layers of cool to your build. Its high-luminance, double-layer LED array pumps out deeply saturated colors against a backdrop of high airflow, low noise, and rugged durability, leaving the competition completely in the dark.
Exemplary Performance
Deliberately Balanced
Rotor. Bearings. Electronics. All optimized to pump out a class-leading 76 CFM,  low noise, and balanced static pressure, making the TUF Gaming TF120 ARGB ideal for all chassis positions or radiators that feature low or medium-density fin arrays.
2.5mm H2O

Static Pressure

29dB(A)

Noise Level
Advanced fluid dynamic bearing
Fidget-free spinner
The TF120 rotor assembly spins on an advanced fluid dynamic bearing rated for up to 250,000 hours of trouble-free operation.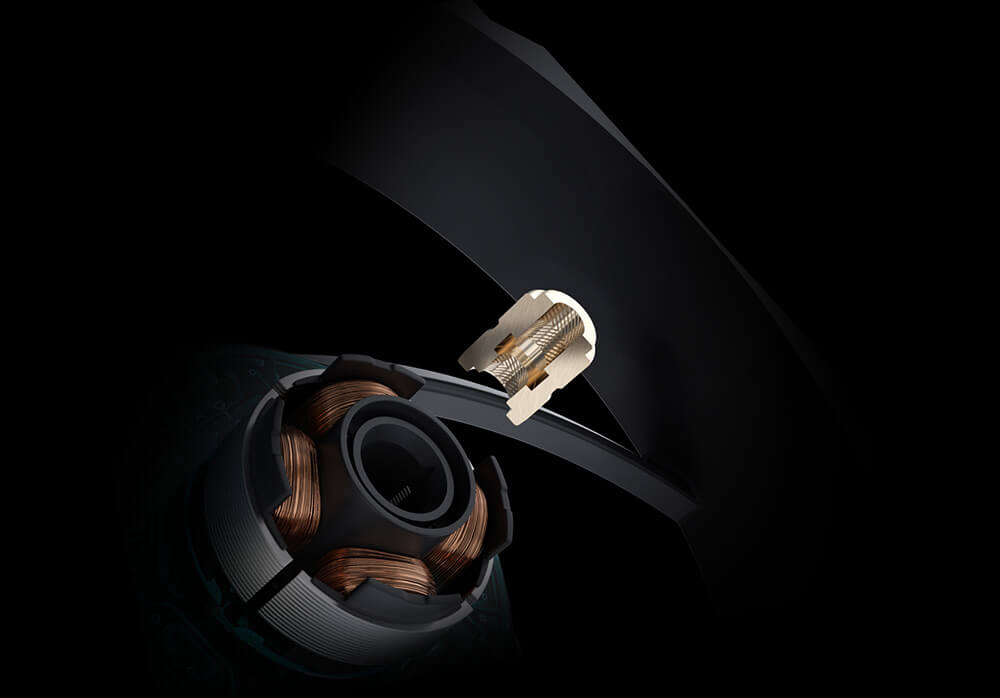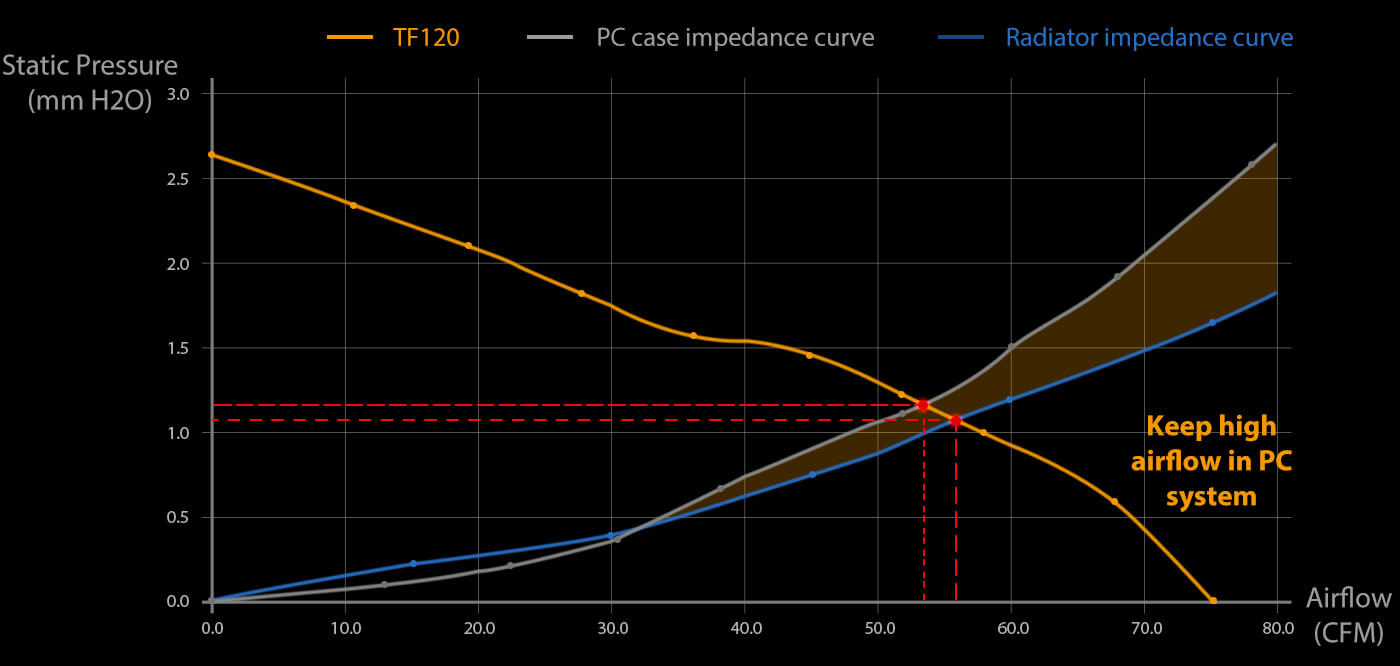 PWM fan Control
Enlighten the load
PWM control grants a 250 RPM to 1900 RPM control range, letting you configure a speed curve that smoothly ramps from near-silent operation during light loads, to greater airflow when the going gets tough.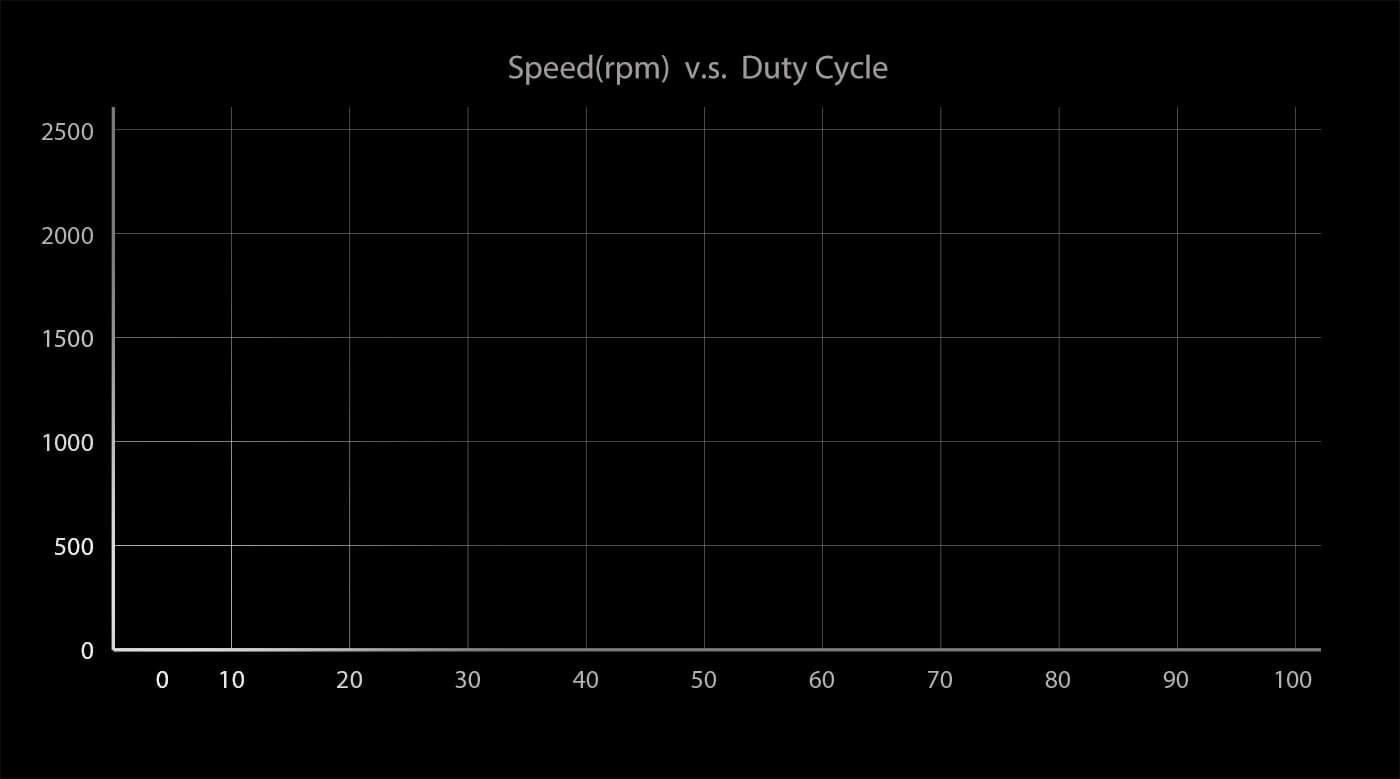 Pre-installed anti-vibration pads
Dampen those vibes
2 mm anti-vibration pads are pre-installed at all four corners, keeping noise and vibration to a minimum.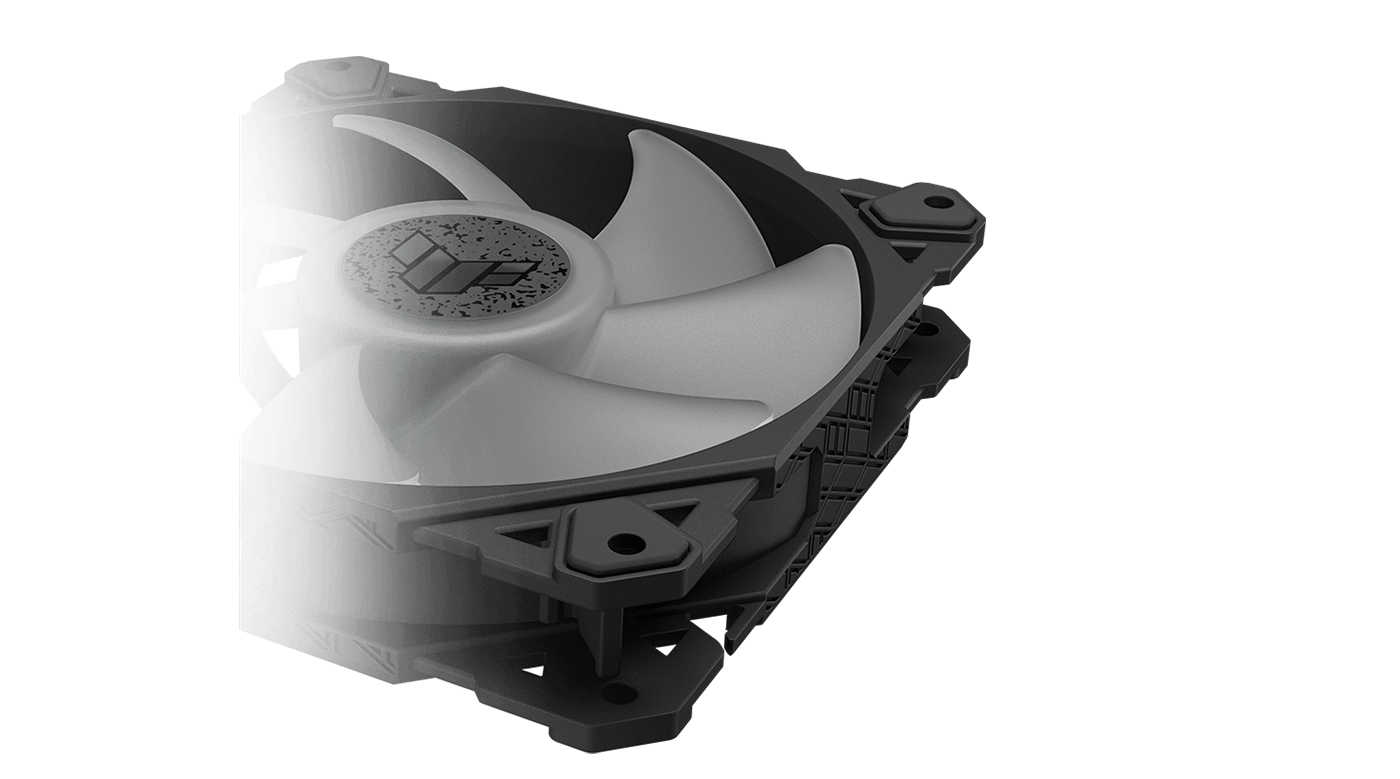 Double-layer LED array
Colorful diversity
The TF120 features an addressable double-layer LED array that emits light evenly through each fan blade, leaving conventional RGB fans looking washed out. The dual-layer LED structure also facilitates a range of unique lighting effects to make any gaming rig pop.
*Advanced lighting effects require a TUF Gaming ARGB controller, only available in a
three-pack of the TF120 ARGB fan
.
Aura Sync
Wonderfully lit
Aura Sync enables lighting to be customized and then coordinated with a huge range of compatible hardware.
Learn more about Aura here +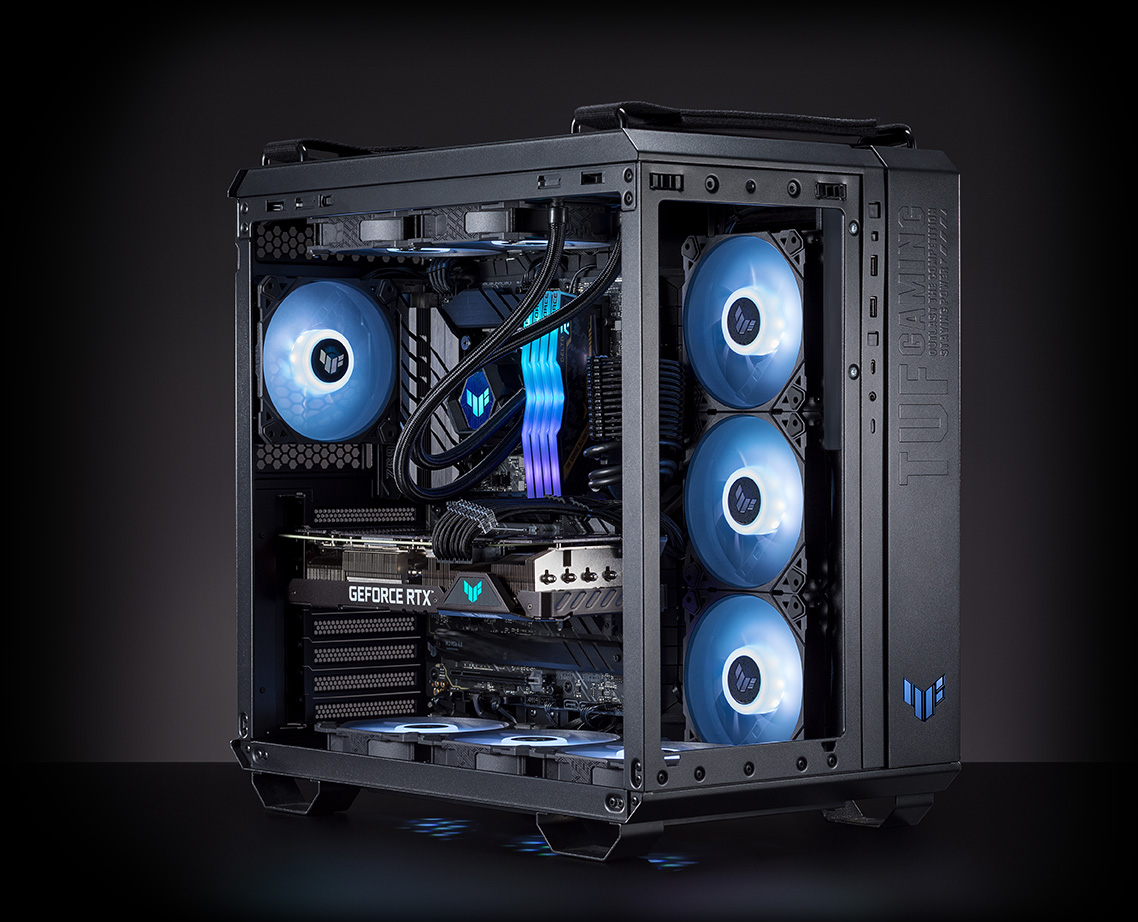 Two Distinct Flavors
Tone up
The TF120 ARGB also comes in white, for builders seeking to match a lighter aesthetic or establish contrast for their custom rig.