Descripción

Noticias

Soporte
Colores reales, creatividad en 4K/UHD
Monitor profesional de 32" con resolución 4K/UHD, una densidad de píxeles 4 veces mayor que las pantallas Full HD.
Colores calibrados de fábrica, reproducción del 100 % del espacio de color sRGB y soporte del espacio de color Rec. 709.
Puertos HDMI, DisplayPort 1.2 y MHL 3 para reproducción de contenidos 4K/UHD.
Tecnología ASUS Eye Care con certificación libre de parpadeos TÜV Rheinland.
Diseño ergonómico que permite regular la altura, inclinación, altura y rotación del monitor. El PA328Q fue galardonado con un 2014 Red Dot Award.

BRILLIANT, ACCURATE COLORS AND EXCEPTIONAL IMAGES IN 4K/UHD
360° Product View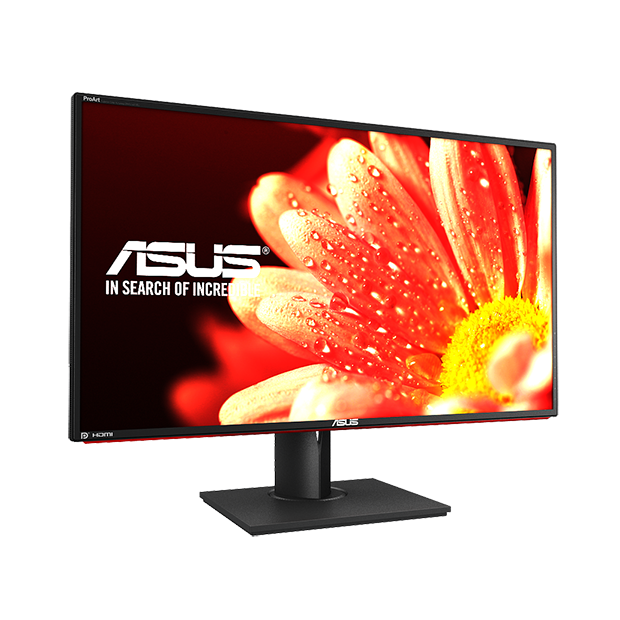 Impeccable 4K/UHD visuals
Open your eyes to breathtaking levels of detail with the ASUS PA328Q true 4K ultra-high definition (4K/UHD) monitor. It features a super-narrow bezel design and a 16:9 aspect, 32-inch panel to give you stunning visuals in resolutions of up to 3840 x 2160.

Enjoy an expansive workspace
PA328Q gives you 300% more onscreen space to work with than similarly-sized Full HD displays, allowing you to spread out your various work windows for more productive multitasking.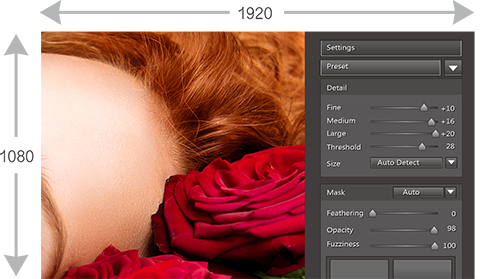 Conventional Full HD Monitor
Less detailed and shows just part of the work sidebar. Images are also not as sharp as those seen on a 4K/UHD.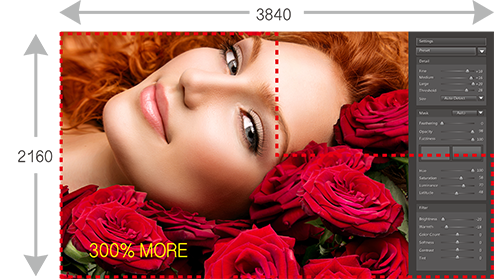 ASUS PA328Q 4K/UHD Monitor
Shows incredible detail and the entire work sidebar. Images are much more crisp and detailed.
Immersing you in truly expressive color
Revel in pure, expressive hues thanks to accurate, true-to-life color reproduction. Each PA328Q monitor is factory pre-calibrated to guarantee industry-leading color accuracy (∆E ≤ 2), so your images are accurately reproduced onscreen, allowing you to see exactly how your work is going to look when it's finished.

The PA328Q also comes with 91 - 103% Uniformity Compensation to guard against brightness and chroma (color) fluctuations on different parts of the screen.
100% sRGB and Rec. 709 color space support for vibrant images
Appreciate the wonders of beautiful blue skies and lush green forests through a wide-view angle In-plane Switching Technology display with 350cd/m² brightness and 100,000,000:1 ASUS Smart Contrast Ratio. The PA328Q features supports 100% sRGB color space, as well as Rec. 709 color space for video production.
PA328Q offers 10-bit color to display over one billion colors. It uses a 12-bit internal lookup table (LUT) and supports Gamma values of 2.4, 2.2 and 1.8 to give you natural-looking images as well as smoother transitions between hues.
There's also customized hue and saturation control with 6-axis color adjustment, so you can adjust red, green, blue, cyan, magenta and yellow hues.
Smooth 4K/UHD content playback
Be immersed in stunning 4K/UHD visuals with the PA328Q. It is equipped with DisplayPort 1.2, mini-DisplayPort 1.2, two HDMI ports, and a HDMI-1 / MHL 3.0 port*. PA328Q supports 4K/UHD content playback at 60Hz through HDMI-1 port or DisplayPort 1.2, and 30Hz through HDMI-2 port or HDMI-3 port or MHL 3.0. With a 6ms gray-to-gray response time, the PA328Q gives you smooth video playback and enhanced visuals for work and play.
Note*
1. HDMI-1 port supports 4K/UHD playback at 60Hz and the YCbCr 4:2:0 color format
2. HDMI-2, HDMI-3, and MHL 3.0 ports support 4K/UHD playback at 30Hz
3. HDMI-1 / MHL 3.0 port both provide HDCP 2.2 copy protection

User-friendly features
Increase productivity and work smarter with ASUS QuickFit Virtual Scale. PA328Q provides you with an onscreen grid overlay so you can align and preview photos and documents in their actual sizes prior to printing.
There's also an intuitive 5-way navigation joystick so you can easily access and switch OSD settings on the onscreen menu.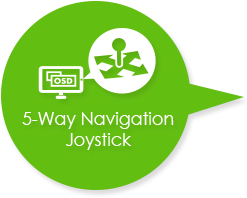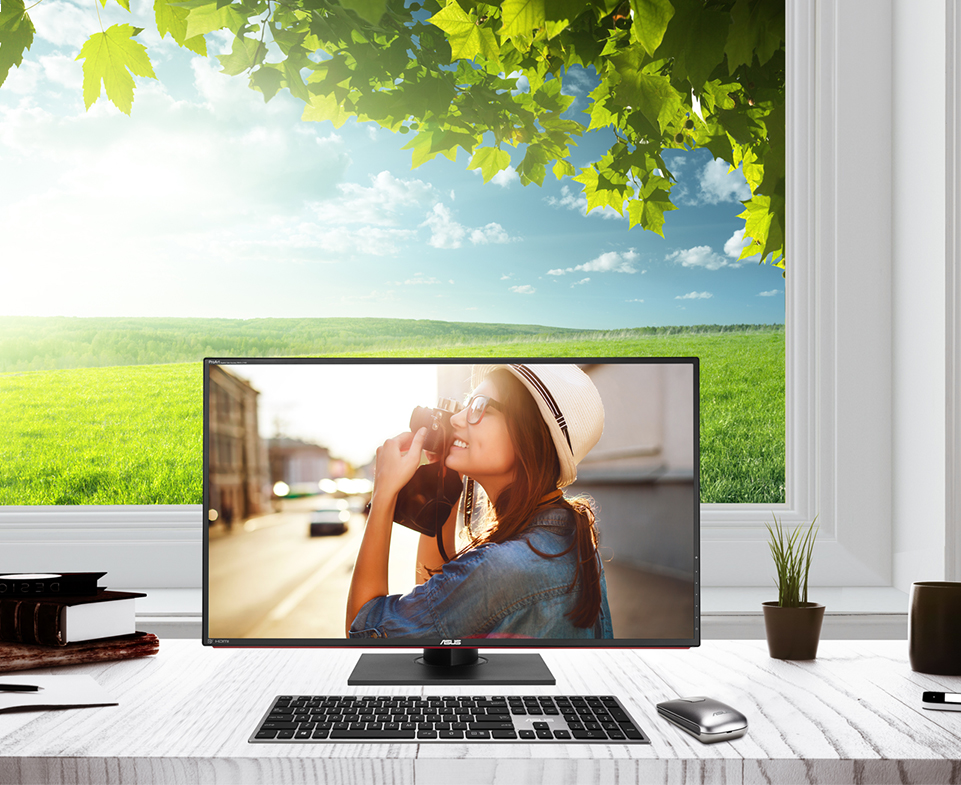 No more tired eyes with ASUS Eye Care technology
When you're spending countless hours working on a project, it's important to have a display with Flicker-free and Low Blue Light technologies to reduce instances of strained eyes. Say goodbye to tired eyes with ASUS Eye Care technology.

PA328Q has undergone stringent performance tests and is certified flicker-free by TÜV Rheinland laboratories, a global provider of technical, safety, and certification services

Red Dot Award-winning ergonomic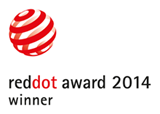 The ideal viewing position is always within reach with the PA328Q. With a slim profile and ergonomically-designed stand with tilt, swivel, pivot, and height adjustments, the PA328Q provides you with a comfortable viewing angle. It's versatile too, the ability to pivot the screen 90 degrees for use in Portrait mode comes in handy when working with websites or long documents. PA328Q is a recipient of 2014 Red Dot Award for its outstanding design
Height adjustment (0~130mm)

Swivel (+60° ~ -60°)

Tilt (+20° ~ -5°)

Pivot (90° clockwise)
Compare (0)