Profession Highlights
True-to-Life Color Accuracy
Staggering Computing Power
Precise and Intuitive Control
Comprehensive Connectivity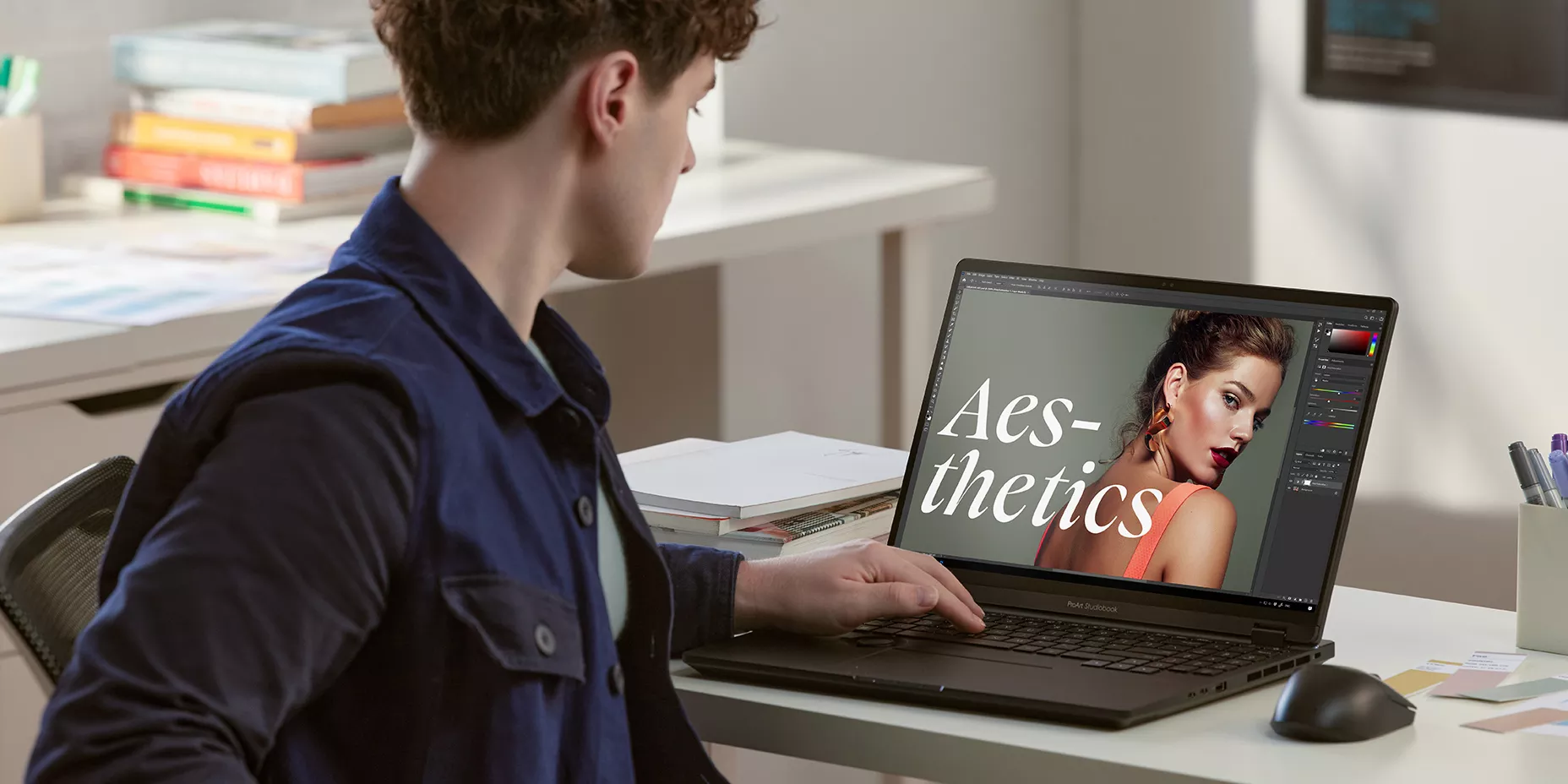 True-to-Life Color Accuracy
ProArt displays and Studiobooks have up to a stunning 4K OLED 120 Hz display, pre-calibrated to industry-leading color accuracy with a up to Delta E (ΔE) < 1 color difference. When it's time to recalibrate, ProArt Hardware/Software Calibration technology on ProArt monitors makes the process fast and easy.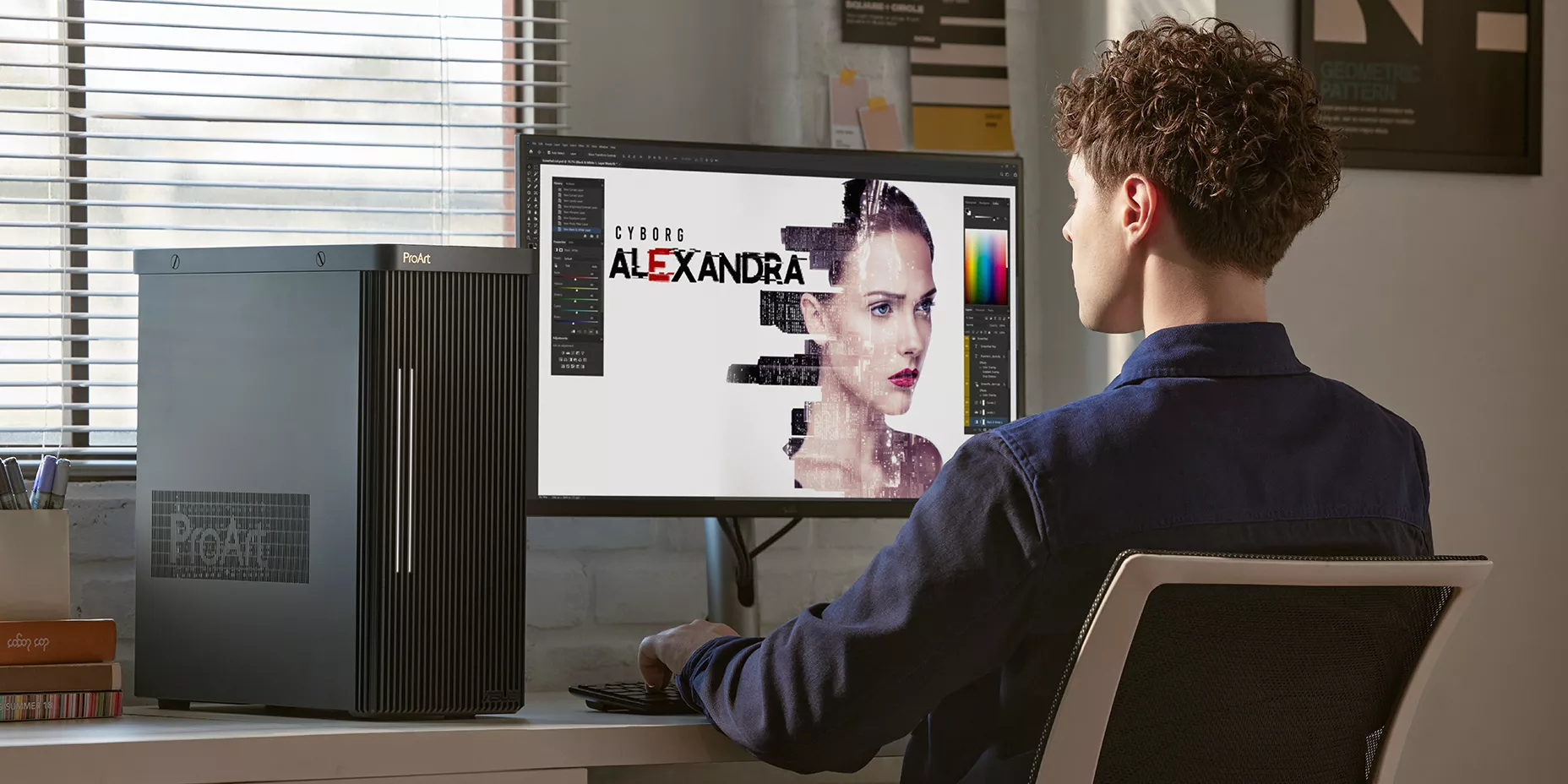 Staggering Computing Power
ProArt Studiobooks, Stations and motherboards let you get stuff done in no time. These powerful machines have fast processors with huge amounts of RAM, suitable for combining multiple media types —including vector shapes, colors, images, videos and sound effects — to create impressive artworks.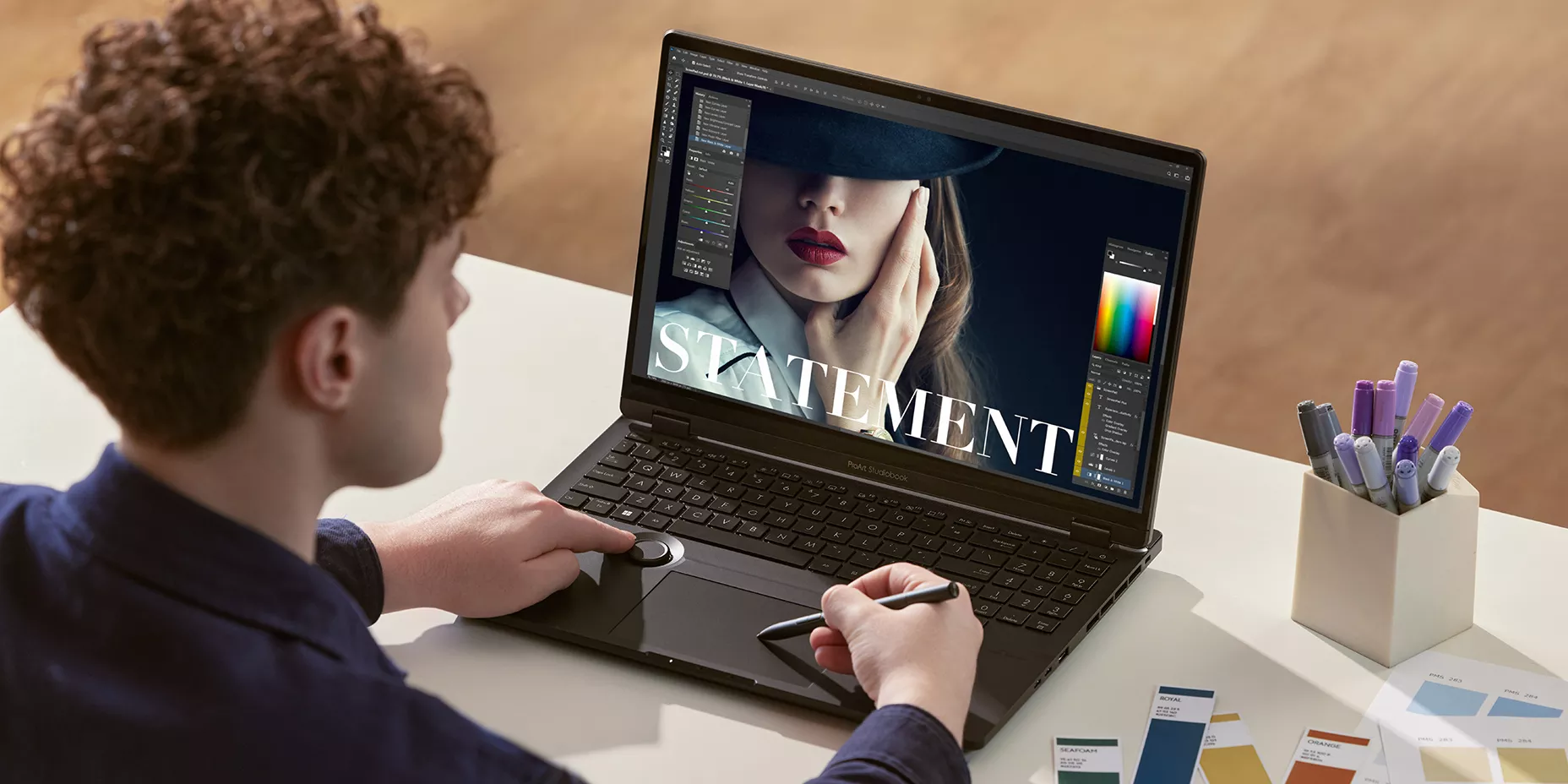 Precise and Intuitive Control
Dial up your productivity with the ASUS Dial, ProArt mice and ProArt displays. You can easily modify brushes, switch between layers or adjust color balance and tone to get the best out of your photos. The intuitive ProArt Preset and OSD controls on ProArt Displays provide multiple modes for quick adjustments to match your creative needs.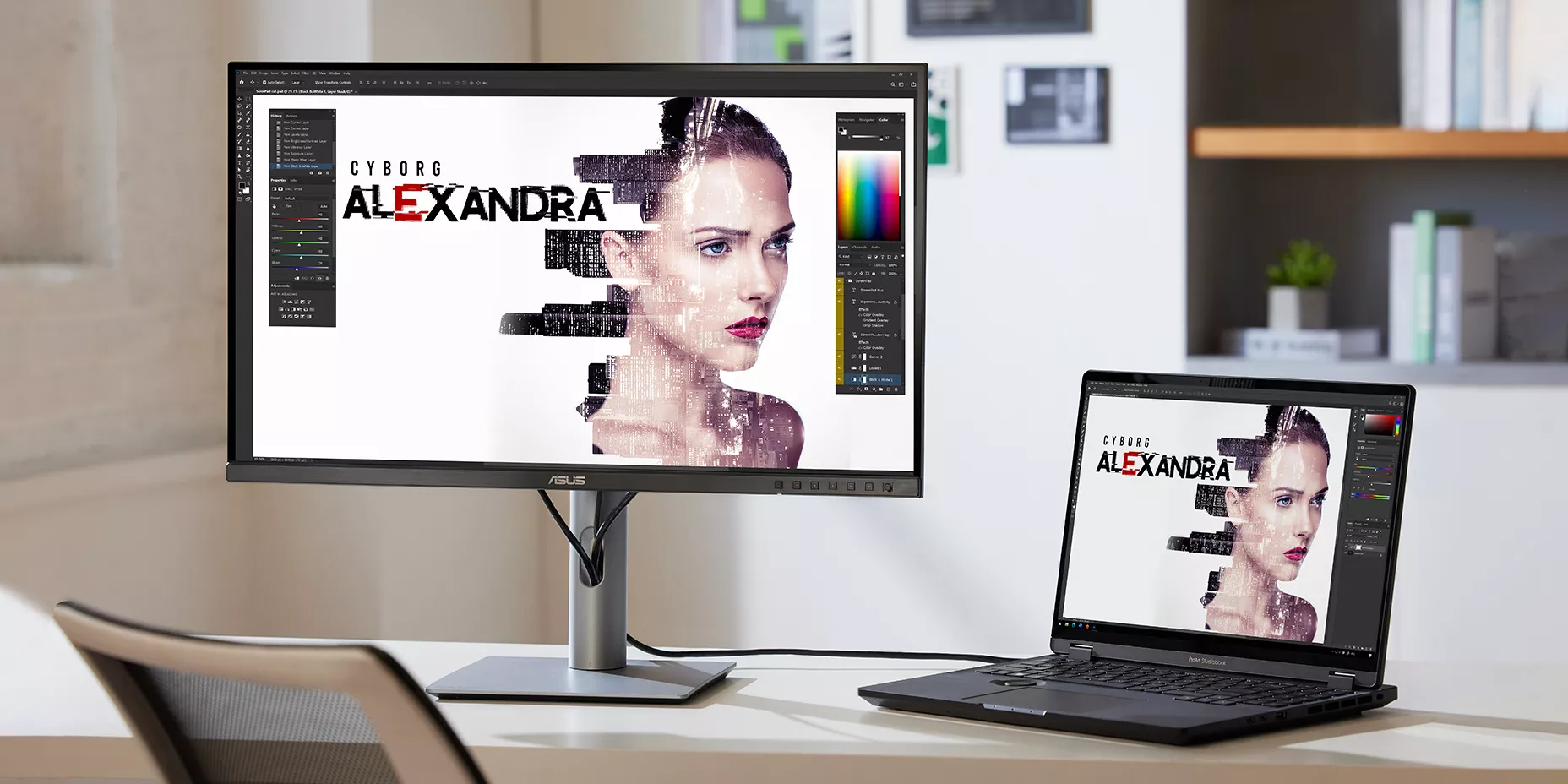 Comprehensive Connectivity
ProArt products provide plentiful high-speed networking and storage options, including up to 10 Gbps Ethernet, WiFi 6E and Thunderbolt™ for faster file uploads and zero-hassle data transfers. The ProArt Display USB-C® series further maximizes your productivity through a single USB-C® cable.
Recommended Product
Recommended Product