How to connect to OpenVPN Server with your device?(For Mac)
To install OpenVPN client on your Mac iOS based client device :
Step1. Install Tunnelblick software
1.Download and install Tunnelblick software. Please go to below link to download the latest installer.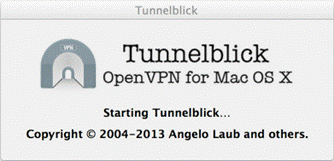 2. Follow below installing steps:
Click "I have configuration files"
Click "OpenVPN Configuration(s)"

Click ""Create Tunnelblick VPN Configuration

3. A new folder "Empty Tunnelblick VPN Configuration" will be created on desktop after installing
Step2. Copy connecting config file(.ovpn file) to the OpenVPN folder
1.Copy the client.ovpn file exporting from OpenVPN Server of ASUS router to the folder "Empty Tunnelblick VPN Configuration" Tunnelblick creating on the desktop.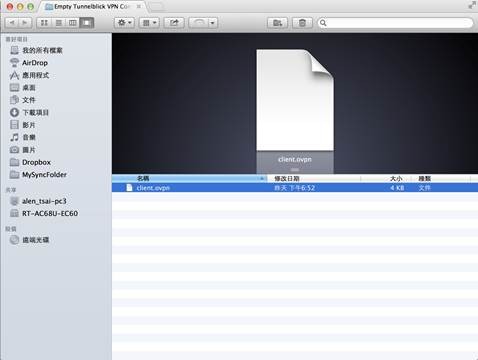 2. Rename the folder "Empty Tunnelblick VPN Configuration" as "xxxx.tblk"(xxxx can be anyname as you wanted, the name here is vpn.tblk)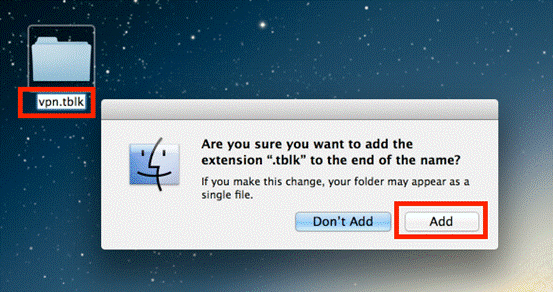 3. Move the vpn.tblk folder into tunnelblick folder
Step3 Connect to VPN Server
1. Click the Tunnelblick icon and select "Connect vpn" to connect to OpenVPN server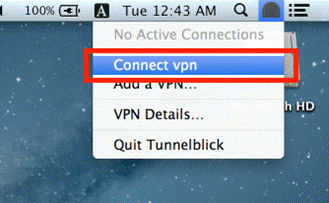 2. You can see the below screen if connecting successfully