[Adaptive QoS]Bandwidth Monitor Introduction and Setup guide
What is Bandwidth monitor
By using Bandwidth monitor, you can see the instant bandwidth usage of total download and upload. Also, you can see the instant data for each client.

The dashboard below shows router's current upload and download speed on the internet.




The Device bandwidth table shows the current bandwidth of each device.



How to set up Bandwidth monitor
1. Drop and drag operation allows for device priority setting. The user can drop and drag priority tag on the device icon to assign a priority level. Click the level you want to set for your device and drag it to your device.
** It need to click "Apply" button after doing priority setting to make priority value work.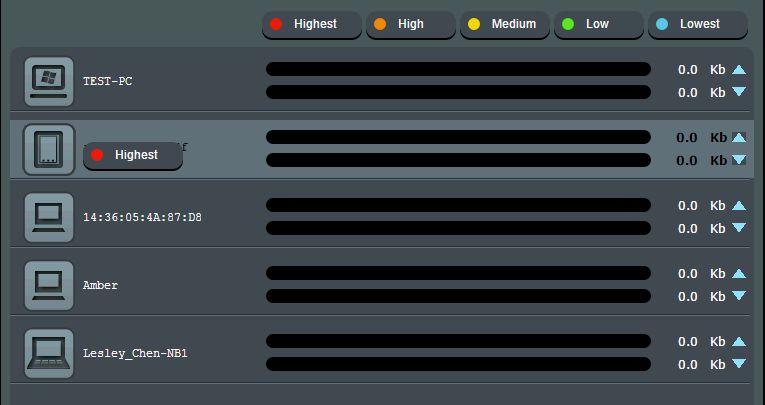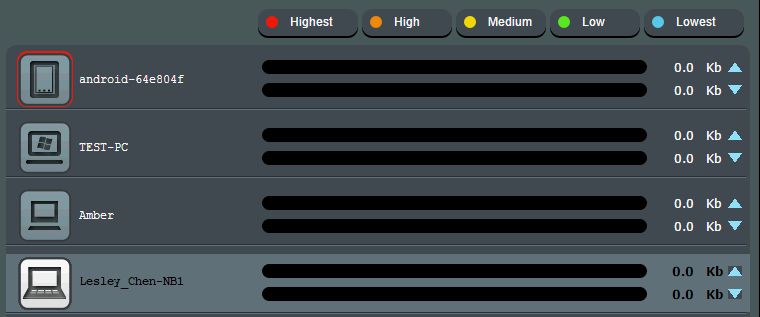 2. Click priority tag to show all devices with color clicked-tag.




3. Click "Show All" to return to the default display status.





4. If you would like to see each apps bandwidth for each client device, enable "Apps analysis" function.
** If Apps use SSL encryption, it is hard to be identified and traffic will be classified for general.
**Please read the statement and agree to the Trendmicro End User License Agreement if wan to use the App Analysis function.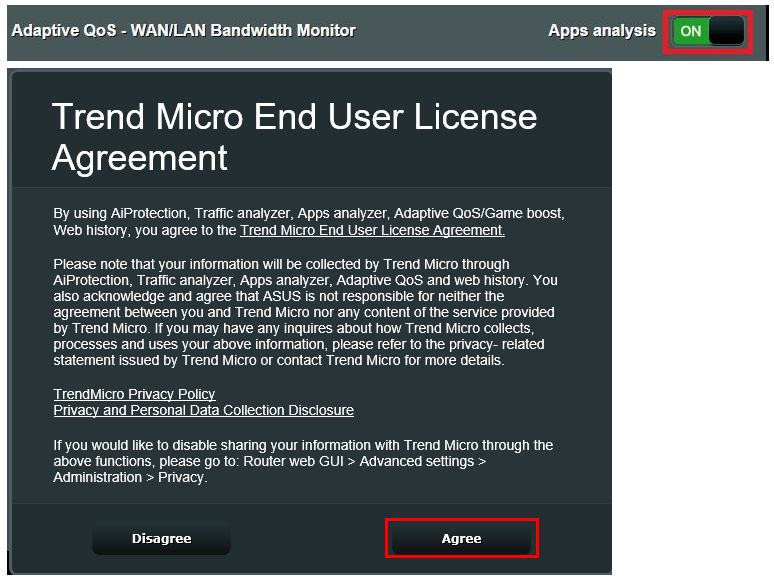 5. Click the device icon they want to check. The device icon will pull down each app's icon to show apps bandwidth in use.


How to get the (Utility / Firmware)?
You can download the latest drivers, software, firmware and user manuals in the ASUS Download Center.
If you need more information about the ASUS Download Center, please refer this link.