[Wireless Router] How to set up Wake on LAN(WOL)?
The WOL (Wake-On-LAN) feature lets you wake up a computer from any device in the network.
How to Set up?
The Router can send a magic packet to wake up your computer in sleep mode/standby mode.
Please make sure your computer or networking adapter supports WOL function.
Setting on Client side
If you need to use ASUSWRT WOL function, please make sure your have completed the below action.
Go to Device Manager( in System) -> Select your network adapter and click right button -> Select Properties -> Click Allow this device to wake the computer and Only allow a magic packet to wake the computer.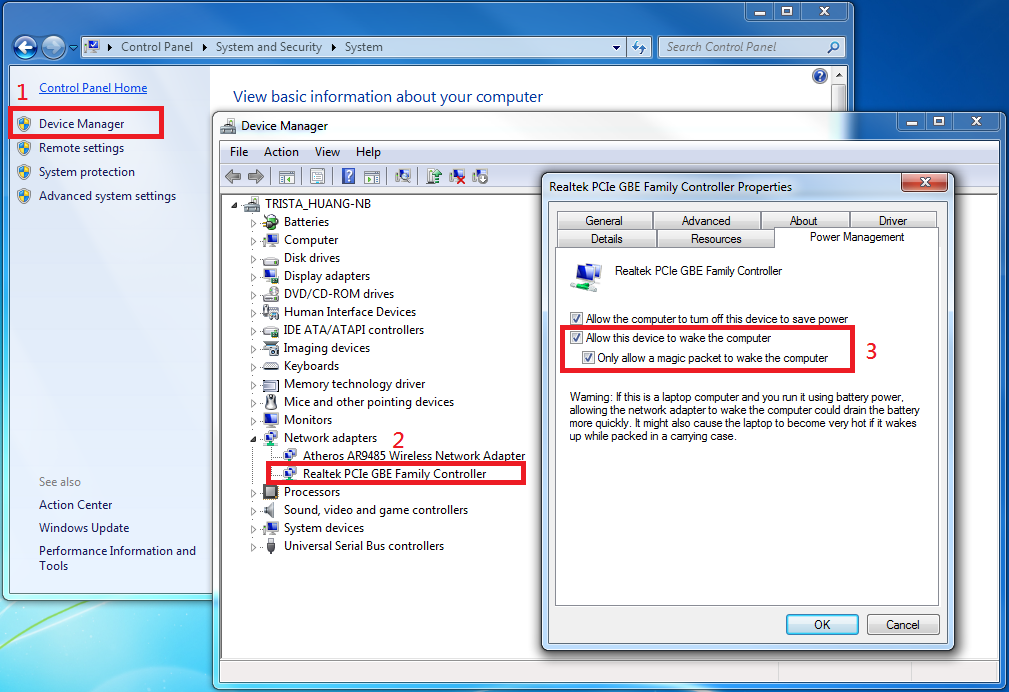 Router side setting
1. Connect your computer to the router via wired or WiFi connection and enter your router LAN IP or router URL http://www.asusrouter.com to the WEB GUI.

Note: Please refer to How to enter the router setting page(Web GUI) (ASUSWRT)? to learn more.
2. Key in your router's username and password to log in.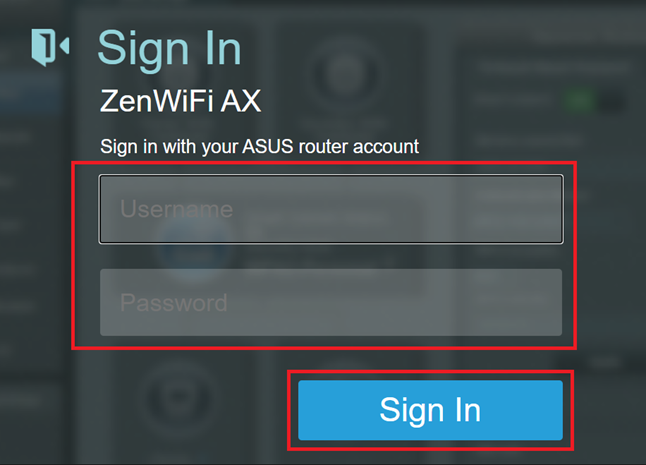 Note: If you forget the user name and/or password, please restore the router to the factory default status and setup.
Please refer to [Wireless Router] How to reset the router to factory default setting? for how to restore the router to default status.
3. Please go to Network Tools / Wake on LAN. You can enter the MAC address and click Wake up button to turn on your computer.

You can also save your device in the offline list. If the device is offline, just click MAC address to add it to wake up area, and then click Wake up button to turn it on.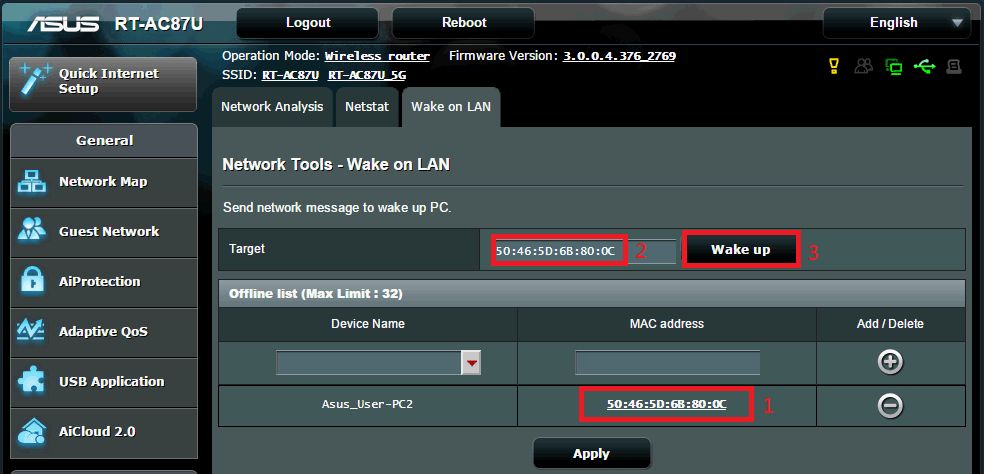 How to get the (Utility / Firmware)?
You can download the latest drivers, software, firmware and user manuals in the ASUS Download Center.
If you need more information about the ASUS Download Center, please refer this link.