[Notebook][Video] Introduction of Giftbox
Index
We announced end of support for ASUS Giftbox application on 2022/8/1, the last version is 3.2.4.0.
ASUS Giftbox provides the most trendy and popular apps for personalizing your ASUS notebook.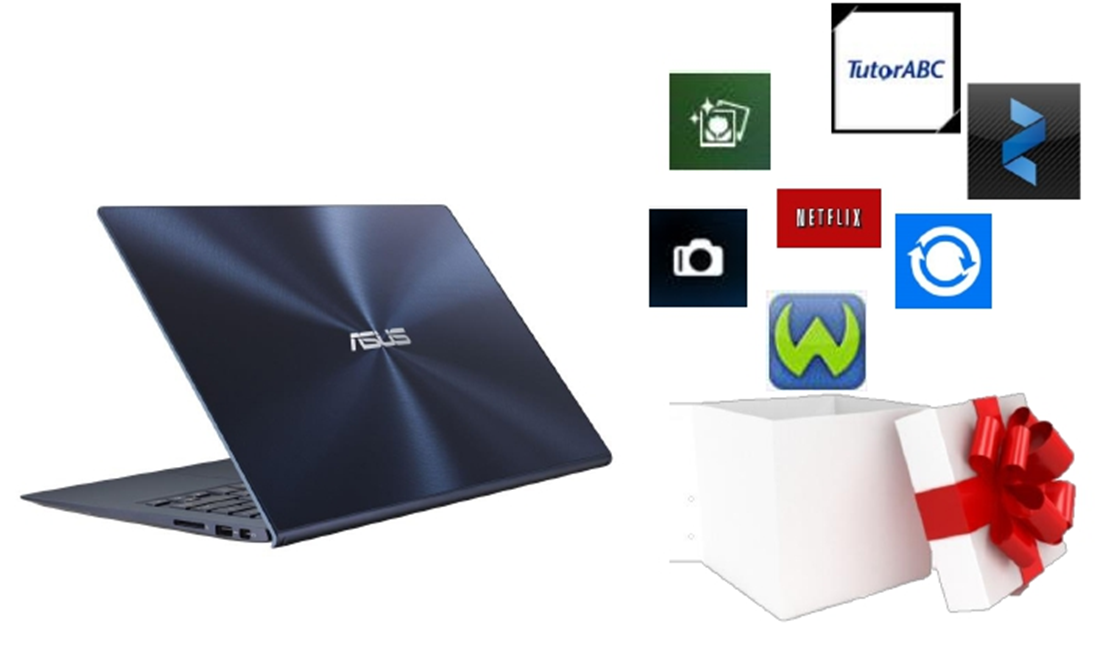 Select the Giftbox widget from the start menu
Easily view your pre-installed apps as they rotate in real-time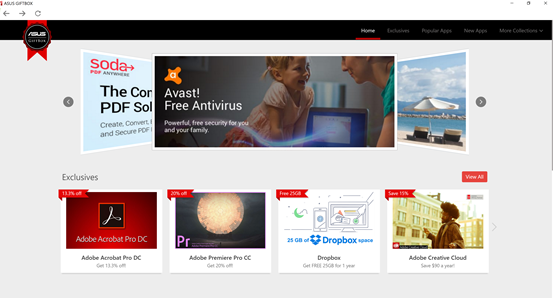 Take a look at the Popular Apps page to see the hottest apps you may want to add to your collection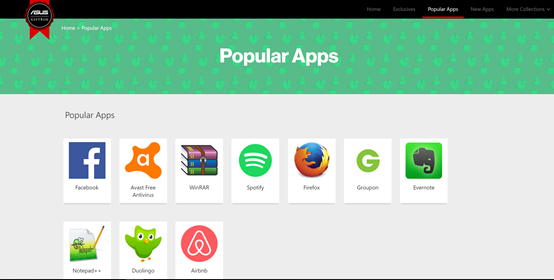 Exciting Games are available to download and play.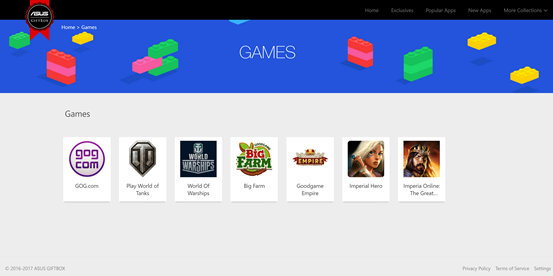 Start to plan a vacation or go on a shopping spree with the wide variety of travel and shopping apps made available to you.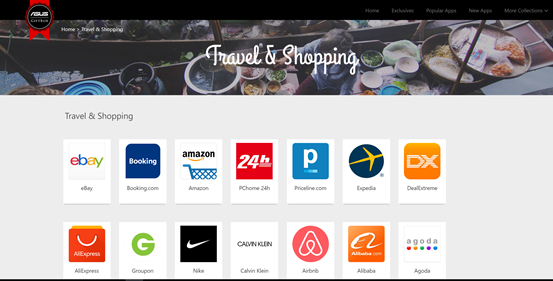 Select More Collections to find the complete list of apps by category

Go to the Settings tab at the lower right corner to enable Discovery, Notifications and to change Languages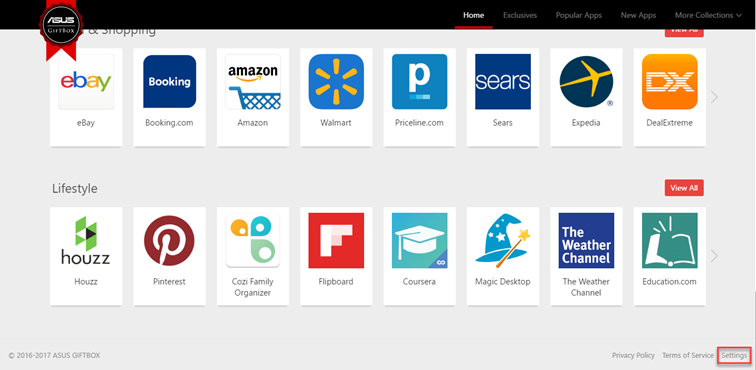 Giftbox is preinstalled in ASUS Notebooks. You can also download it from the Asus Official Website by following the steps in the link below:
https://www.asus.com/support/FAQ/1035376/
Find "ASUS Giftbox" in Utilities. Click "DOWNLOAD".

How to uninstall ASUS Giftbox.
If you want to uninstall the apps, please refer to below link for information :
https://www.asus.com/support/faq/1013598

1. Which operating system are compatible with ASUS GIFTBOX?
A: ASUS GIFTBOX works with Windows 7, 8, 8.1, and 10. Some apps found in ASUS GIFTBOX may not be supported by your OS. Please read the app description before you download the app.

2. Why is a blank page shown when I launch ASUS GIFTBOX?
A: To launch ASUS GIFTBOX, your ASUS notebook must be connected to the Internet ; otherwise, blank page would show.

3. Why can't I install ASUS GIFTBOX after downloading it?
A: You can only Install ASUS GIFTBOX on an ASUS Notebook.

4. Why can't I see the recommendations?
A: Please check whether your internet connection is good and stable enough for checking the recommendations.
5. How can I get the right to use recommended application with free charge?
A: Please read the information and press "GO" to launch website, application or store page.


6. What will happen to existing ASUS Giftbox?
A: You can continue to use ASUS Giftbox ,but not able to check the install history.