[Gaming NB/DT] GameFirst V - Introduction V5.0
Note: The content of this article is applicable to GameFirst V with main version number V5.0,such as V5.0.24.1, V5.0.9.0, and etc. If the application software ever undergoes significant changes, another new article will be published when necessary.
GameFirst V, similar to GameFirst IV,
GameFirst V is a gaming tool for players, designed for ASUS ROG products for network optimization and acceleration.
Version

GameFirst IV

GameFirst V

Model

Supports Kabylake and the previous models
(Including GL12CM/G21CN)

Supports Coffee Lake and newer models (Excluding GL12CM/G21CN)

Enhanced Features List :
● SMART priority
● Category options
● Individual program category
● ROG First
● Minimized UI
● Language Preference and Automatically Startup
1) SMART Priority
Application -> AUTO -> SMART
With SMART Priority selected, GameFirst will appoint the most used programs as priority.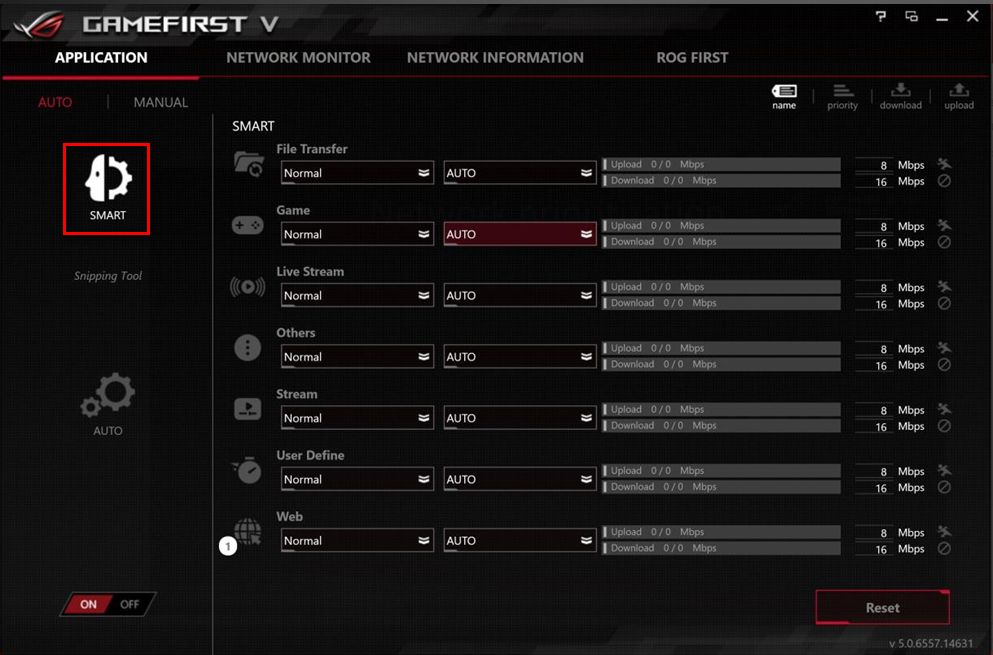 2) Category options
Application -> AUTO -> SMART -> Web



Each category shows the programs running within that group.

Users can easily set up any program in the entire group as Priority or as Disabled.
3) Individual program category
3-1 Selecting the categories allows users to reclassify the programs.



3-2 Users can assign any program to a category based upon their preferences.



3-3 Type of Application : Web / Game / Live Stream / File Transfer / Stream / Others / User Define.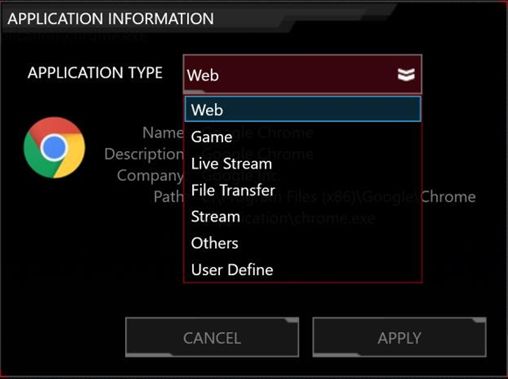 4) ROG First
Searches for any ROG routers which support the ROG First feature. This feature can also accelerate the networking packets of your system so that you can enjoy a faster and smoother networking experience.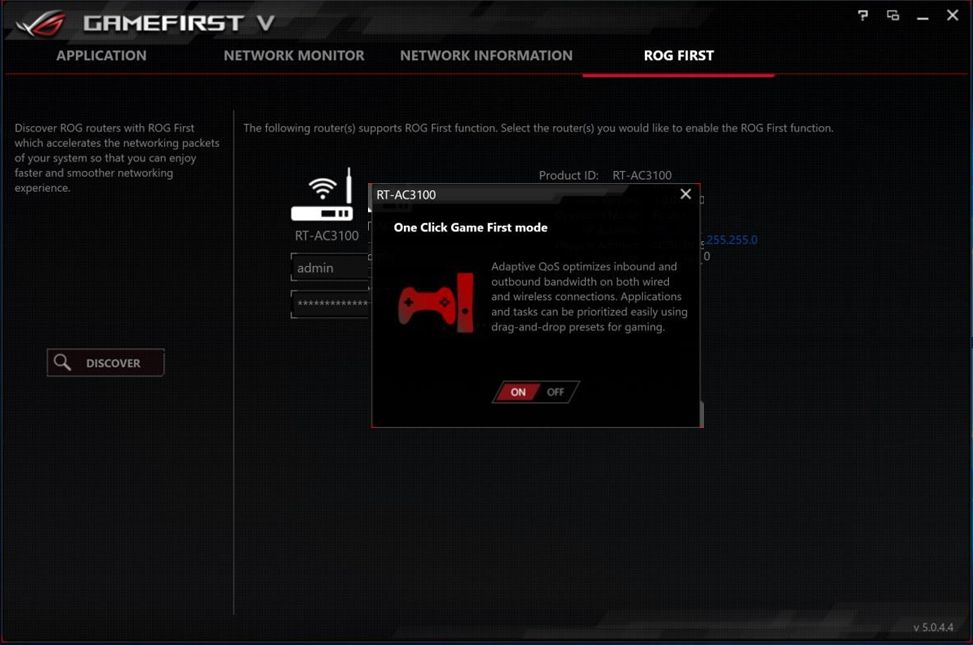 5) Minimized UI
Minimizes the main window but all the functionality now runs in a smaller UI.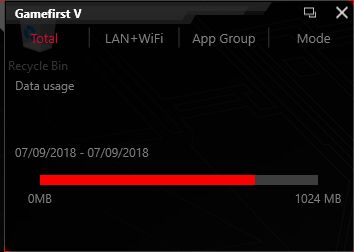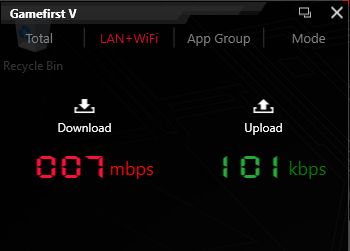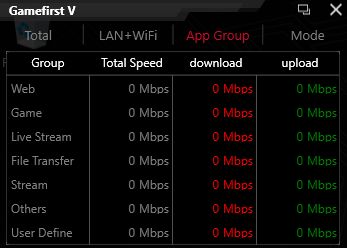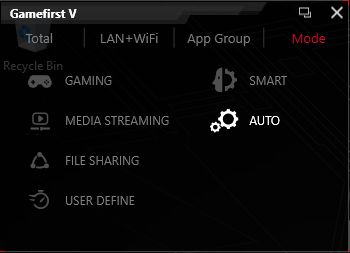 6) Language preference and Automatic startup
The First time you execute GameFirst V, the preference settings will pop up. You can choose language, enable GameFirst to start at Windows startup and set up the update for online database.
Then, you can right click on the GameFirst V tray icon in the task bar to select your preferences.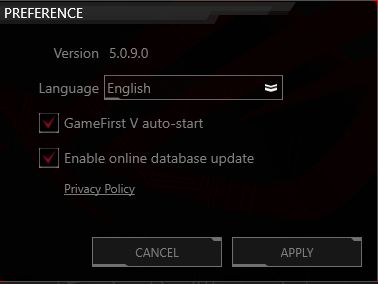 FAQ :

Q1: Is ROG First a VPN ?
A1: No, ROG First has a direct connection between an Asus ROG router and a ROG PC so any PC game selected can boost and run smoothly.
Q2: How does the priority setting in ROG First differ from the Game Type section in GameFirst?
A2: Game Type in the GameFirst application only supports the PC. Once the PC loses the signal, it can no longer assist.
However, for ROG First, its goal is to handle such situations anywhere with a network. Currently, GameFirst only allows the user to set game boost mode on the router without needing to log in to the router interface.
Q3: Is there any restriction in the Router? Does every router support ROG First?
A3: Officially, this software only supports ROG routers, but it will soon support all current router models that are still on the market. Older routers won't work.
(Supports the ROG GameFirst API use : The APIs supports all models of RT & GT series if the router firmware version is 3.0.0.4.380 or later.)
Note : Please check your Firmware version by clicking here.
Q4: Does ROG Router need to set up anything else to support ROG FIRST?
A4: The ROG router still needs to be set up by the end user with the setting procedures at the first login. Once completed, the API can be used.