[Phone/Pad] Troubleshooting for Touchscreen response issues
1. If the screen is dirty, please use a soft cloth dampened with water to gently wipe the screen clean of any dirt or smudges.

2. The screen may be unresponsive while wearing the gloves, if your hands are dirty, or if you're using sharp tools or your fingertips to touch the screen.

3. Installing a screen protector, bumper case or some other accessories on or around the screen may sometimes interfere with the touch function of the screen. Therefore, please try removing those accessories from the screen and then test the screen again.

4. To increase the touchscreen sensitivity, you can enable "Glove mode" in the settings (Settings > Advanced > Glove mode). Please disable"Glove mode"for regular use.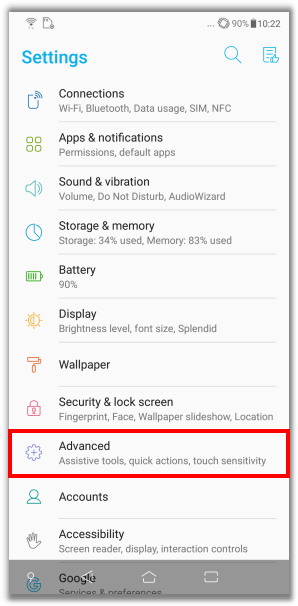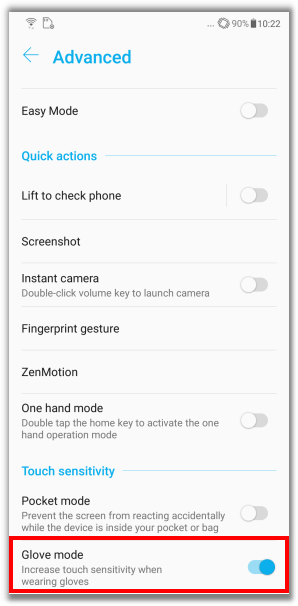 5. Make sure your phone has sufficient memory available. Please scroll down from the top of the drop-down list then click the Memory Cleaner icon.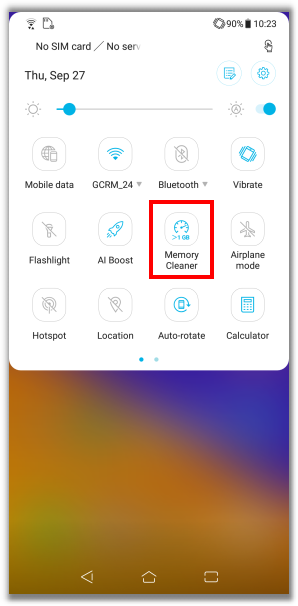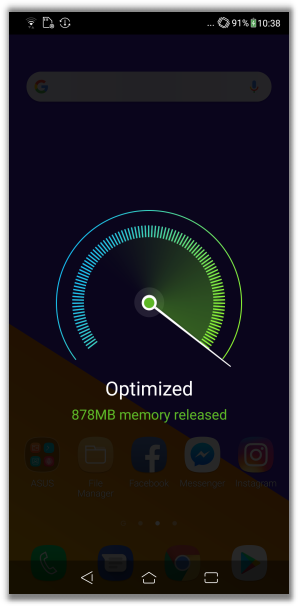 6. Make sure the FOTA version updates to the latest one.
Tap Settings > System > System Updates > Download Now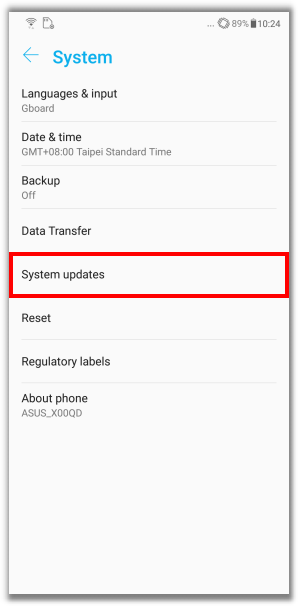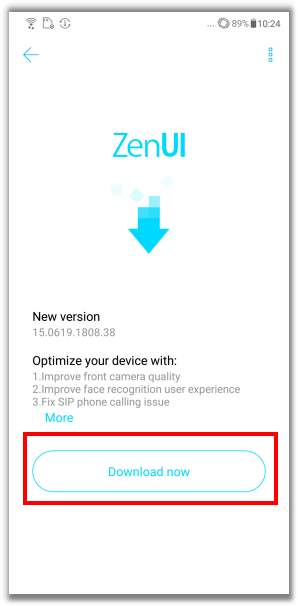 7. If touch screen issues occur after certain 3rd party applications are installed or after receiving an error message from the OS pop up, please reboot the phone and then test the issue in Safe mode (Long press the power button > Long press the power off > Click OK to Reboot to safe mode). If the issue does not occur while in the safe mode, it may be caused by the 3rd party application. Please remove any recently installed applications and test the touch function again.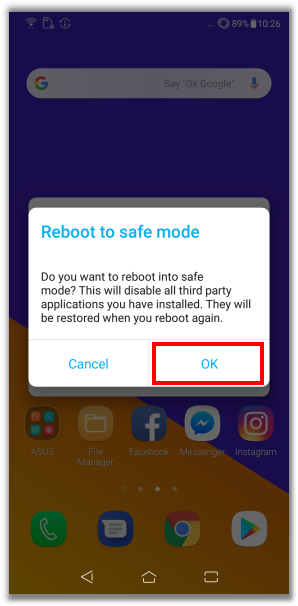 8. If the touch function of your phone is completely unresponsive and you can't turn it off, please press and hold the power button for 10 to 15 seconds to "forced shut-down" the phone. Then try rebooting the phone.

9. You can also try the Factory Data Reset on your device as shown in the steps below :
Note:Remember to backup your personal data. All data, apps, settings and personal information will be deleted after running the Factory Data Reset.
Tap Settings > System > Reset > Factory data reset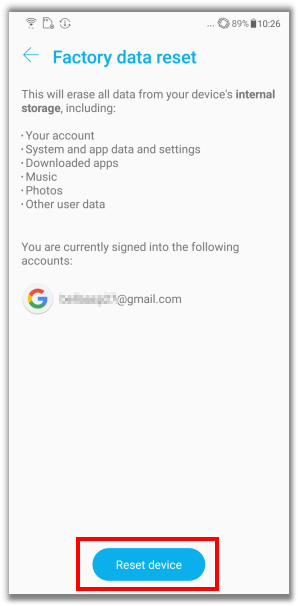 If the steps above cannot solve the issue, please contact ASUS Customer Support for further assistance

* This information may not be suitable for all products from the same category/series. Some of the screen display and operations may be different due to the software versions.